When in Japan, an excellent way to experience its culture, cuisine, history and working environment all at once is by taking a tour of one of the many sake breweries across the country. However, because of how purely Japanese these places seem, visitors from other countries might feel a bit daunted at the prospect of paying a visit.
As you'll soon see, though, there's little to be afraid of. Sake breweries are businesses like any other and are more than happy to reach out and spread their love and knowledge of the Japanese alcohol as widely as possible. With that in mind, here's how to find, and get the most out of, a sake brewery tour:
When is the best time for a sake brewery tour?
We recommend going on a tour in the spring. Generally, breweries make sake from early winter to spring. So, while winter might be a good chance to see the preparation phases, the staff might be too preoccupied to give their best tours. On the other hand, summer sees a lot of downtime, so you might get a lively tour guide but there won't be much happening in the brewery.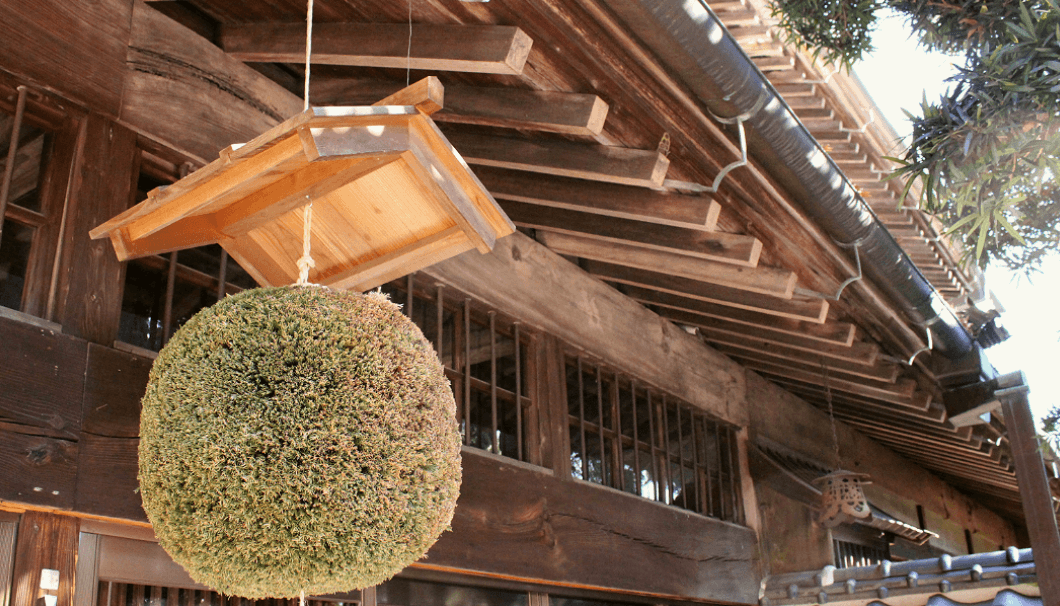 Sugidama, made of balled up cedar branches, are traditionally hung from outdoor awnings of breweries and liquor stores, and are a sign that good sake is near!
Although spring is also busy, the staff are generally in a more electric mood with their hard work near completion. This atmosphere often manifests itself in a "kurabiraki" (literally "open brewery") – a festival-like event held in the brewery to celebrate the completed batch.
At a kurabiraki you might be treated to stalls selling local wares and foods, and – a true highlight – you might even get to try some freshly-squeezed sake straight from the source! Another great thing about kurabiraki is that breweries which don't normally hold tours might open their doors just for this one time of the year.
Kurabiraki dates usually fall in the months of April and May, but each location is different so be sure to check the brewery's website in advance.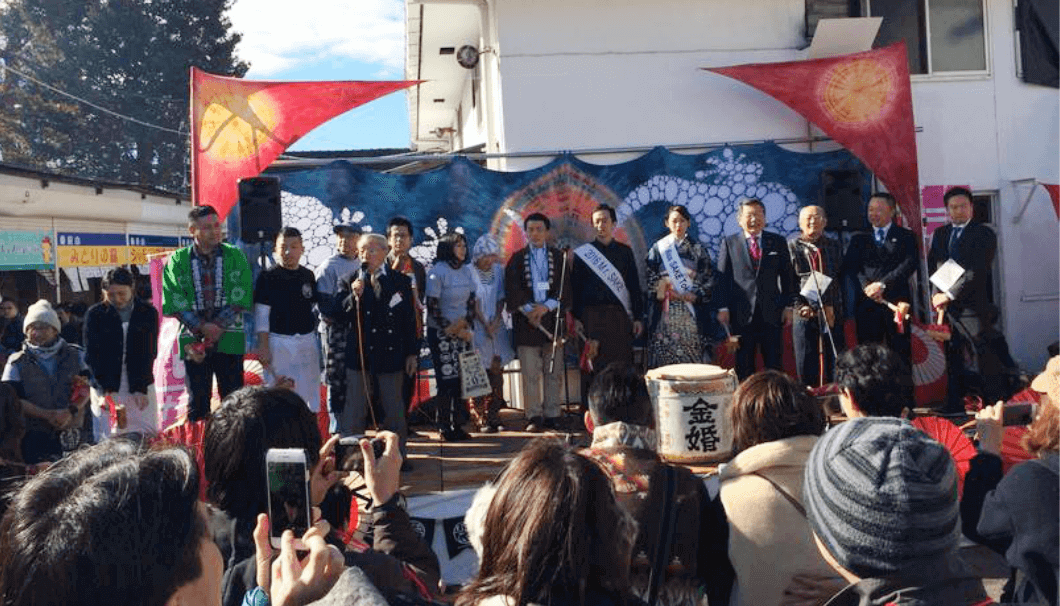 Kurabiraki at Toshimaya Brewery in Tokyo. More than 1,500 visitors enjoy this event every years.
Do Your Homework
Sake breweries come in all shapes and sizes, from major corporations to small, family-run operations. You'll probably find the former to be more accessible, with detailed websites and lots of English information. But, if you want to find a more quaint brewery that doesn't have as slick a PR machine, you can still check out prefectural sake brewers association (shuzo kumiai) websites or browse the Japan Sake and Shochu Makers Association's handy interactive map here.
Even if the tour schedule is displayed on a website, it might be a good idea to confirm when you want to go in case it happens to be a holiday or special event. Especially if you're planning to go in a large group, it's advisable to call ahead.
You should also look at what type of tour each brewery offers. Some places will give you full access to the facility and insight into their methods of sake making. On the other hand, some breweries like to keep that information under wraps and will only let you partake in a tasting and peruse the gift shop. Both can be great experiences, but it's best that you know exactly what you're getting into from the start to avoid disappointment.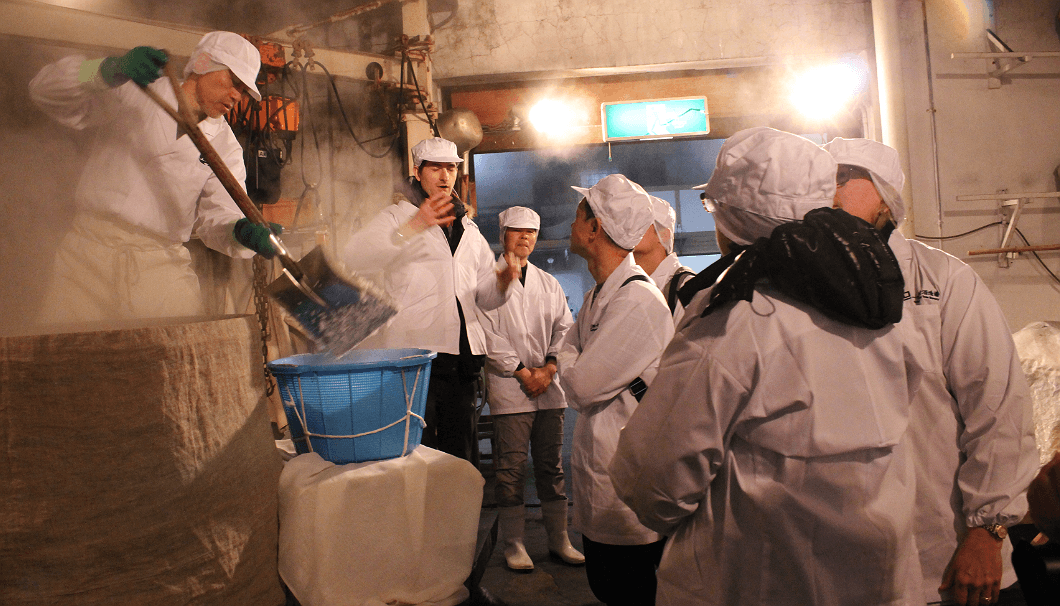 On the Day of the Tour
This might seem odd, but many sake breweries humbly ask that you refrain from eating natto on the day of a brewery tour. For many of us, forgoing the smelly fermented beans shouldn't be a challenge anyway, but it's good to know as it could be disastrous for sake producers.
It hasn't been confirmed, but it's thought that previous contamination of sake vats with Bacillus subtilis var. natto bacteria was the result of visitors. Since the fermentation of sake is delicate and complex, introducing a foreign microorganism is like unleashing a bull in a china shop.
You probably shouldn't go overboard on hair and clothing either. Remember, you're visiting a food production facility, and if you are allowed inside the brewery proper, you should expect to be wearing boots, lab coats and/or hairnets at some point in the tour.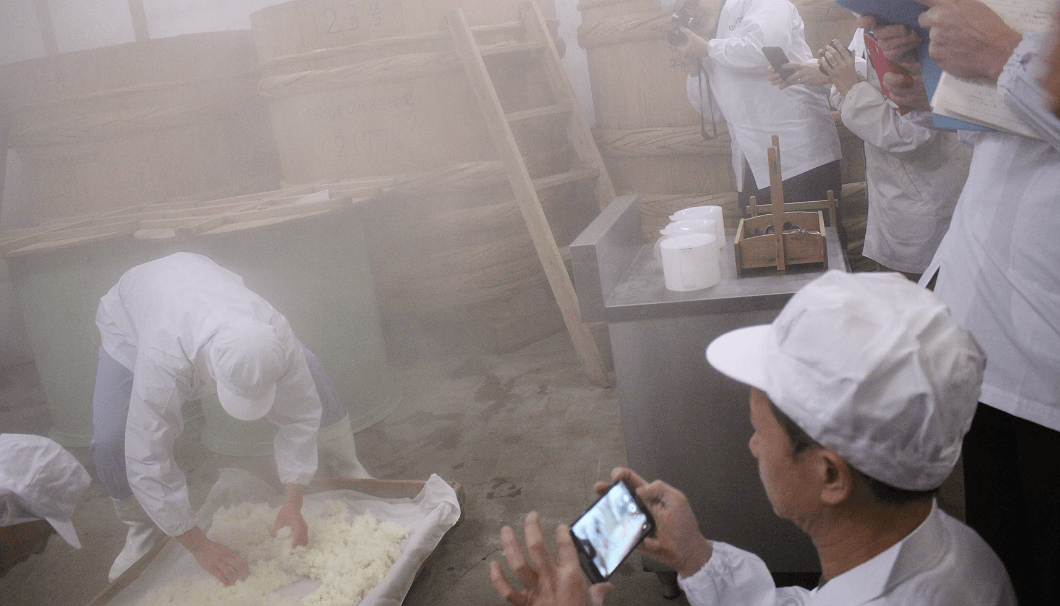 You will have chance to take pictures when you are enjoying brewery tour.
Tour Like a Pro
Once inside the brewery you might be treated to anything from old-world wooden structures and vats to state-of-the-art steel containers in a sparkling industrial facility. Just remember that this is a place of work which, like other workplaces, contain dangers like wet floors, hoses, low-hanging beams and potentially dangerous concentrations of CO2, so tread with caution.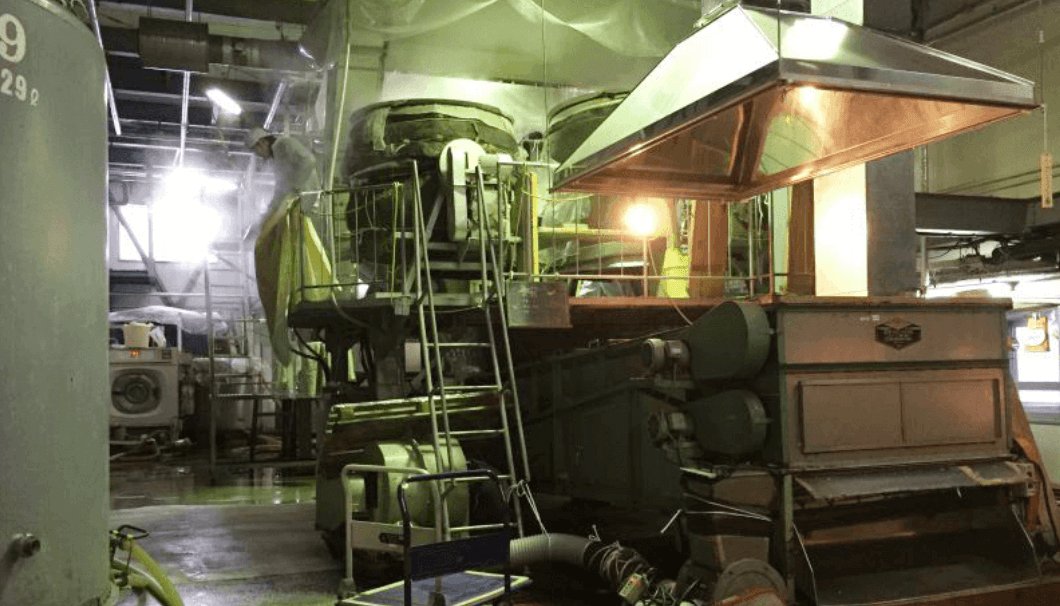 Your tour guide will likely have no shortage of information to share, as many sake breweries date back centuries. You're also welcome to ask any questions about the business. If you're feeling shy and afraid of asking a "stupid" question, here are some that will make you sound like a true sake aficionado worthy of your guide's respect:
"How was the rice this year?"
Rice is the lifeblood of sake production and its quality year-to-year varies greatly according to mother nature's whims, so this is a topic constantly on the minds of breweries. If you want your guide to talk your ear off as if you were one of their own, this is the go-to question.
"Is the water especially hard?"
Water is just as important as rice, not only for the sake itself, but – traditionally, anyway – for milling and transportation, too. Breweries seek out the best water for their products and if you ask this question they may just even let you taste some of their pristine supply.
"Do you guys really not eat natto?"
Sure to catch a tour guide off guard and get a chuckle.
"So, how many koku does this place pump out in a year?"
"Koku" is a unit of measurement for sake equivalent to 180 L (47 gallons) which is roughly a bathtubful. Even if you don't ask this question, a brewery worker might be so accustomed to the jargon that they'll accidentally tell you they produce 3,000 koku a year without even realizing it.
"And how many hyou of rice do you need each year?"
"Hyou" is another common term in the brewing industry that is similar to a "bale" in English. One hyou of rice is equal to 60 kilograms (132 pounds) – the standard weight that a man or woman could carry back in the day.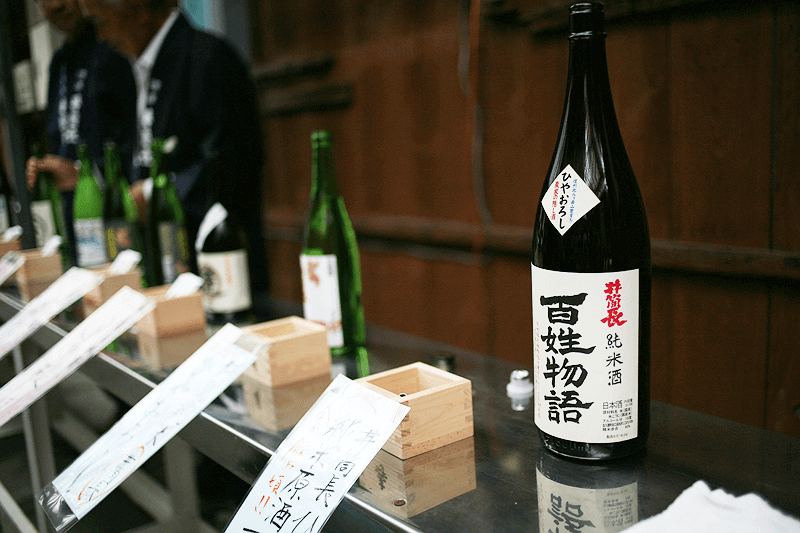 You might be able to try some kinds of sake at brewery tour.
Bring Money
Costs of tours vary from brewery to brewery, but even if free, you're going to want to bring some cash. Rare opportunities to try limited edition or freshly-minted sake await in the post-tour tasting. Even if you're the designated driver or underaged, breweries often prepare non-alcoholic amazake as well.
Also, as sake brewery tours grow in popularity their gift shops have grown into major marketplaces in their own right, offering regionally-produced rice, vegetables, and even crafts.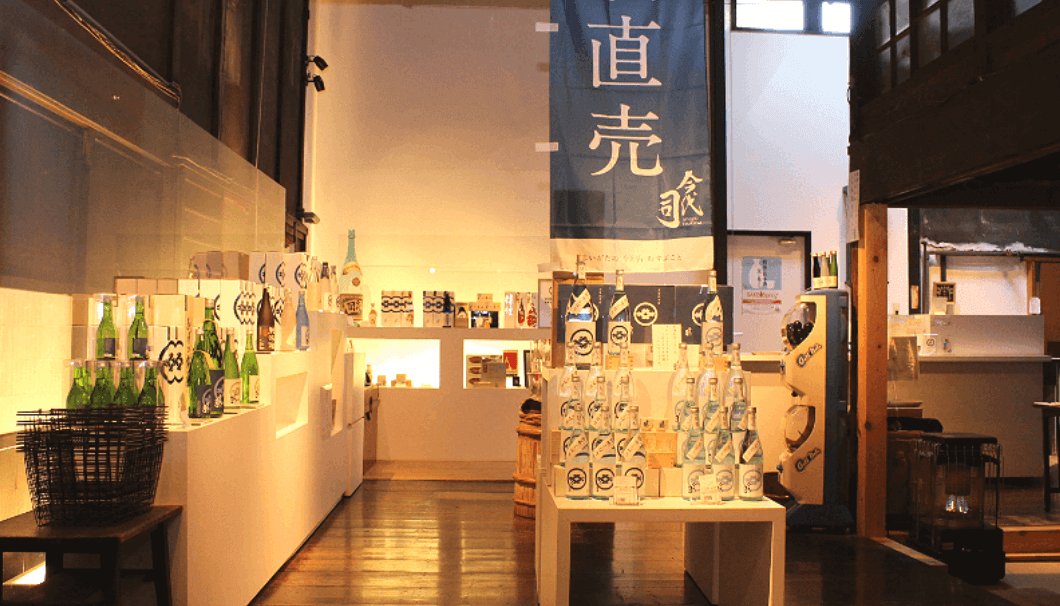 Which Brewery to Choose
Probably the biggest challenge of going on a brewery tour is knowing where to start. There are so many options available, all with unique experiences, we can't say which one would be best for you, but here are some that we particularly enjoyed:
Imayotsukasa Sake Brewery (Niigata Prefecture)
Niigata has a large population of breweries, but Imayotsukasa Brewery is a great one to visit for a tour. Founded in 1761, the brewery maintains an old-fashioned aesthetic so well that it could easily double as a museum.There's also an elegant boutique to purchase various types of sake and other souvenirs in. It's also just a 15-minute walk from Niigata Station and English tours are available.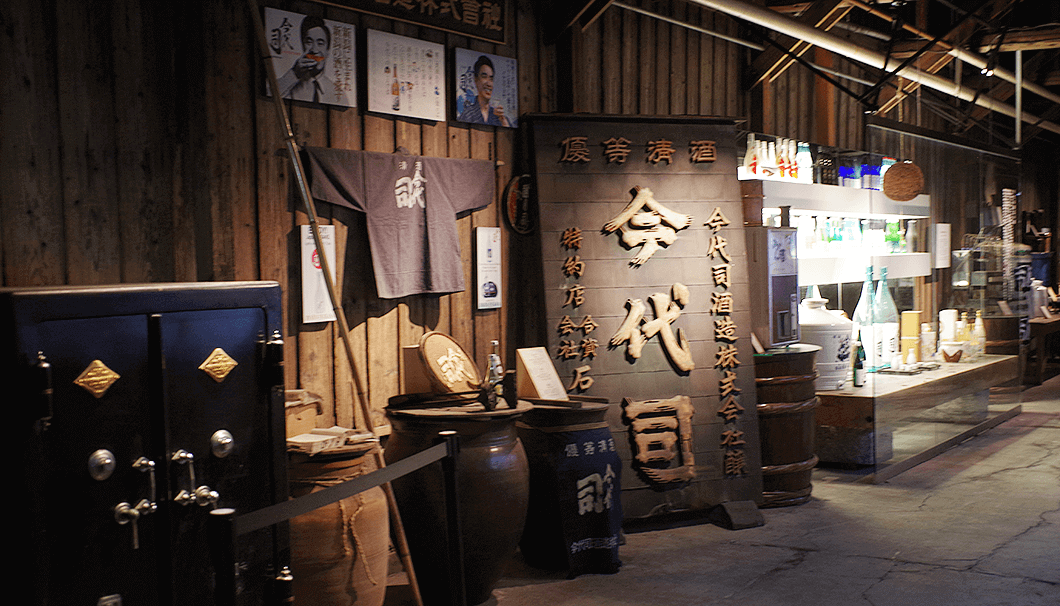 Iinumahonke (Chiba Prefecture)
Iinumahonke charges a fee of 300 to 500 yen (US$2.60 to $4.40) for tours but that money clearly goes to good use; visitors are treated to one of five different guides, with very different personalities, depending on the day, and each provides in-depth and straightforward explanations on the sake-making experience. English material is also available and you can even get a firsthand look and taste of sweet koji rice.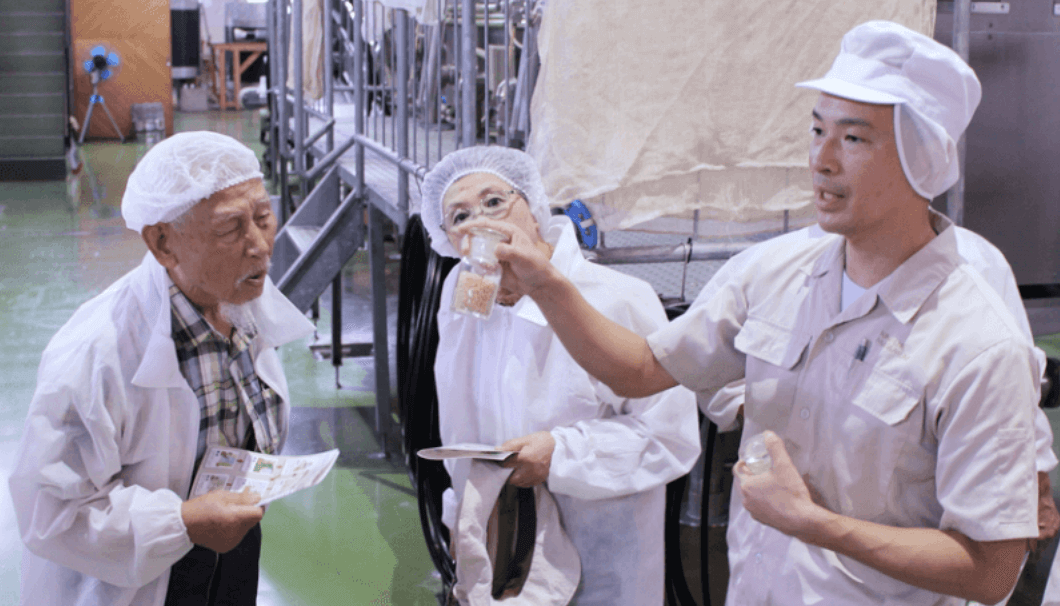 Nada-Gogo (Hyogo Prefecture)
If one brewery just won't do, then pay a visit to the Nada region of Hyogo Prefecture in and around Kobe City. Nada-Gogo
is said to be the heart of the sake industry for hundreds of years, you can visit six breweries here in a single day, all within walking distance of each other and including major names like Hakutsuru.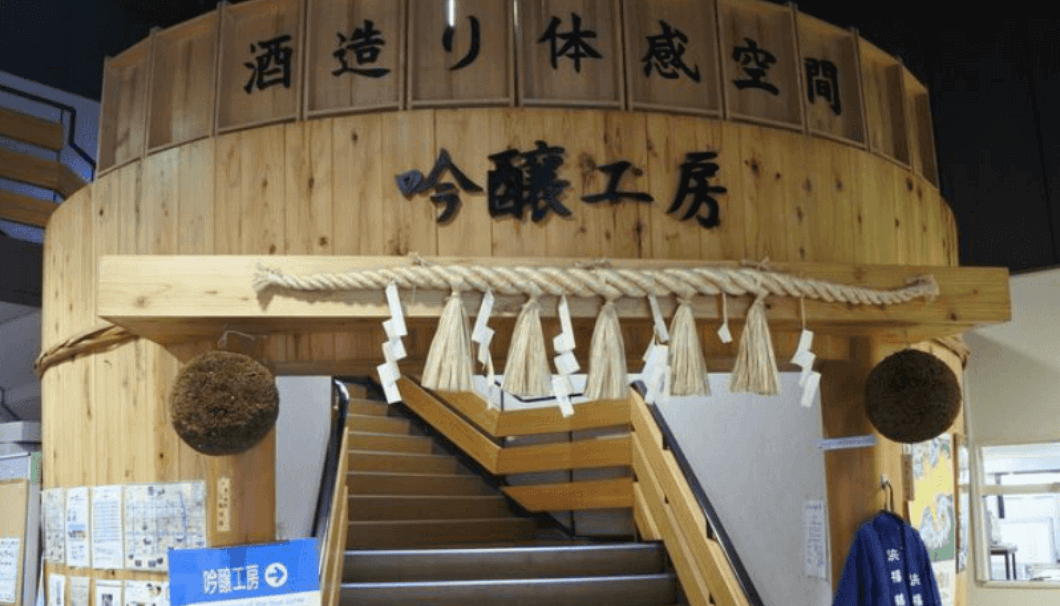 Kunimare Sake Brewery (Hokkaido Prefecture)
Known for its popularity among American tourists to the area, you can count on a lot of English guidance and information at Kunimare Sake Brewery, in addition to an unusually large range of 20 distinct sake. Combined, this makes for a great brewery to visit both for first-timers and seasoned sake tourists.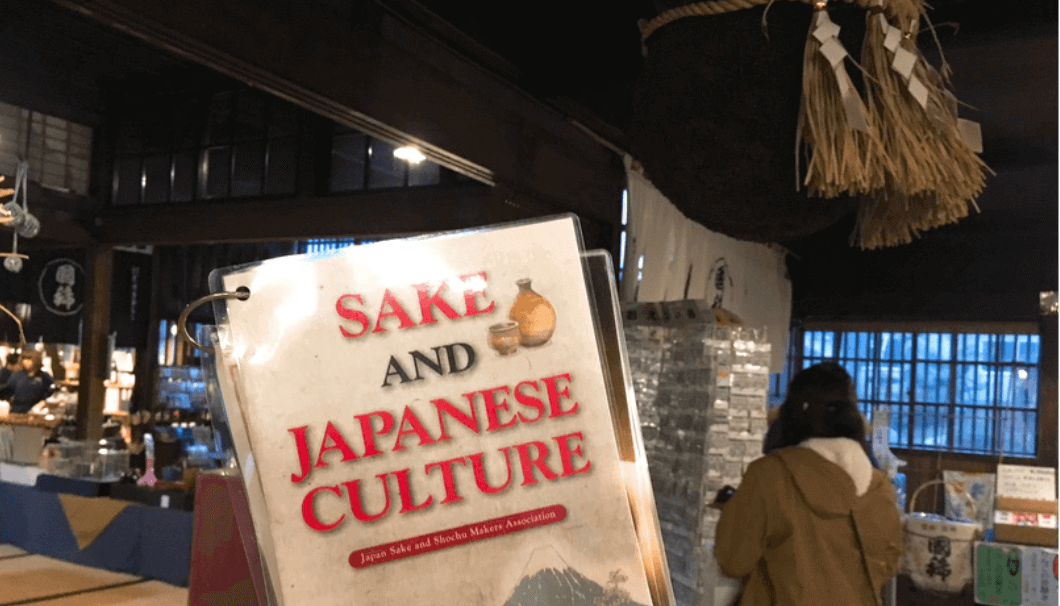 Hida-Takayama (Gifu Prefecture)
Hida-Takayama is another location where you can stroll around to a lot of different sake breweries and shops. The entire area has a great old-world charm and aesthetic with an eclectic mix of sake producers from internationally award-winning Hirata to the aged sake specialist Kawashiri Brewery.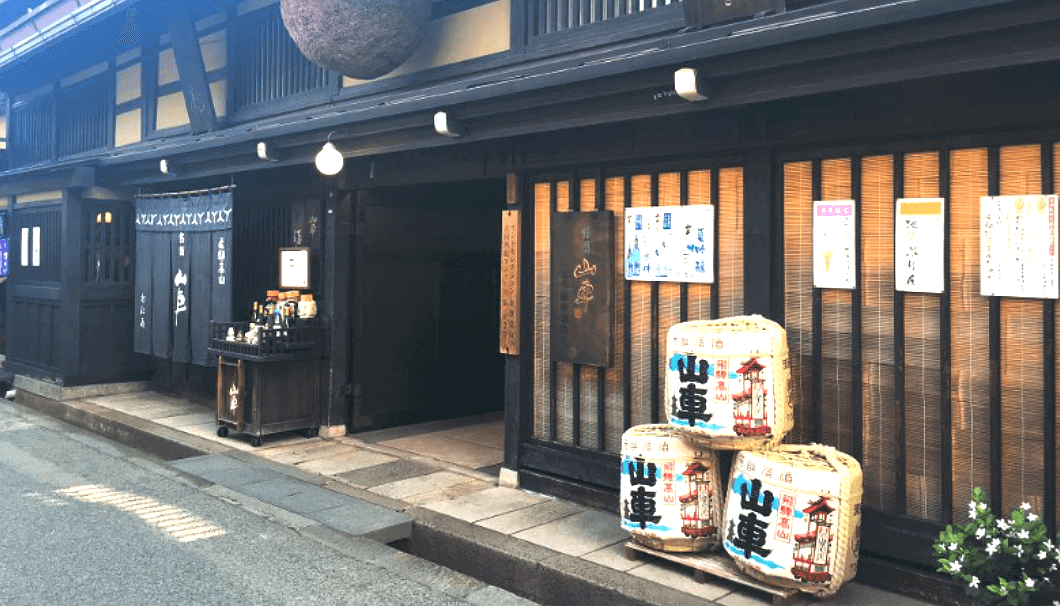 Of course, that's far from all that Japan has to offer in terms of great sake breweries. Our Japanese language site also has an extensive list of breweries that offer tours all over Japan, so feel free to browse it for one near you.
"But I'm not in Japan!"
No problem! Although still in the early stages, sake has been making headways internationally and there might just be a brewery near you wherever you are in the world. Here is a map of the sake breweries that we know offer tours outside of Japan. If you notice any we're missing, let us know and we'll add it to the list!
By now you should have no reason to skip out on a sake brewery tour. And because each brewery has its own distinct history and brewing method, making a go of multiple tours is highly encouraged. Even going to the same brewery at different times of the year can lead to wildly different results.
So put down that natto and head to a sake producer near you!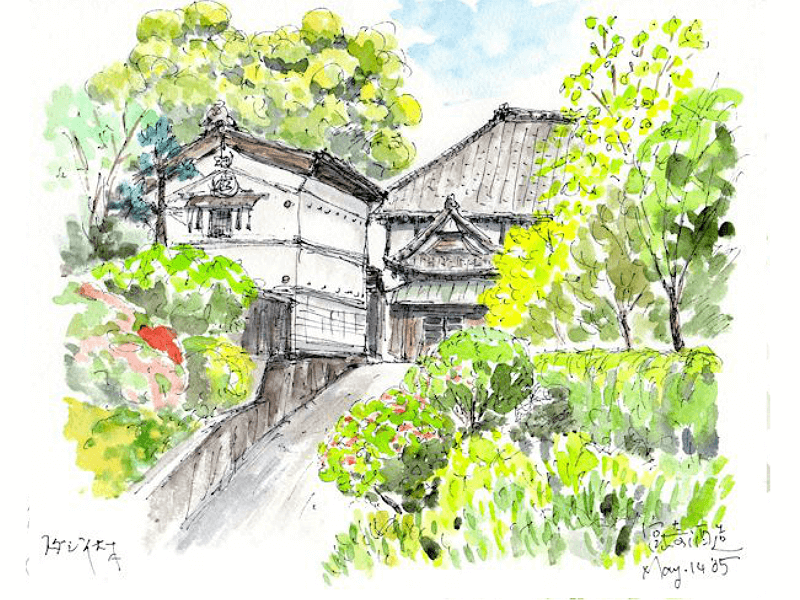 Drawing pictures of breweries is one of good way to pleasure brewery tour. Chuichi Kato, former researcher became a painter after retiring, depicting 900 of unique beauty of Japan's traditional sake breweries and the ancient trees that surround them.