This year's Typhoon Hagibis proved especially destructive in this regard – even in a year that's registered several dozen typhoons already – and sake breweries were among some of the more strongly-impacted businesses. Those breweries most affected are listed below, along with information on how you can aid in their recovery.
Kirinzan Brewery
Kirinzan Brewery is located in Niigata Prefecture near the Tokonami River, a tributary of the large Agano River that runs from Fukushima to Gunma Prefecture. Because of its close proximity to this waterway, severe flooding occurred at the brewery, leaving a portion of it submerged in up to three feet of water.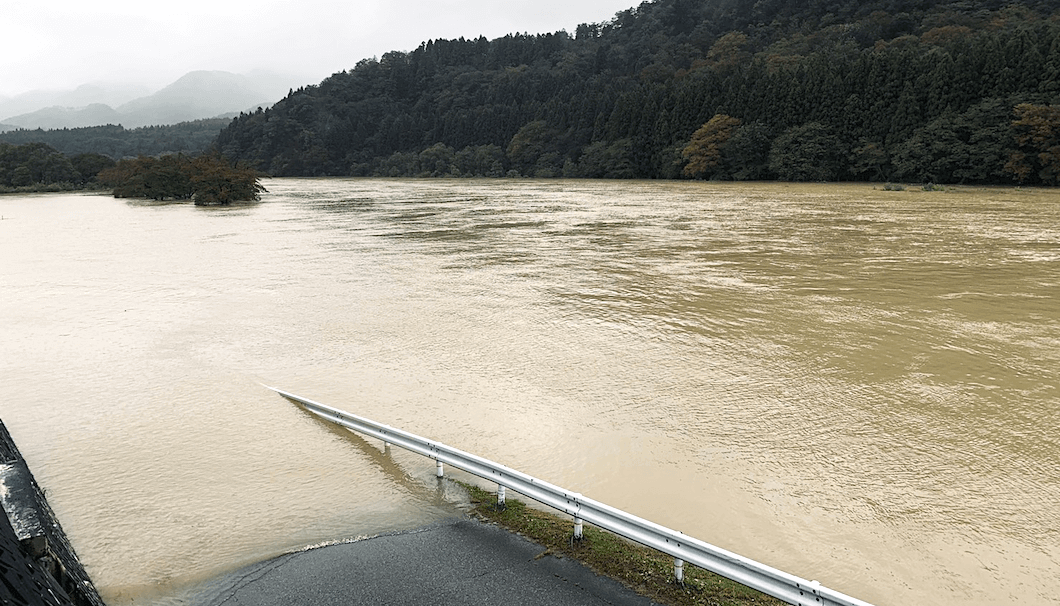 The facility has 18 storage tanks, holding about 90,000 Liters (23,700 gallons) of unfiltered and unpasteurized sake. Operations involving these tanks have been suspended while equipment goes under repair and the area gets a sanitation check. Cleanup alone is expected to take a month, with no clear date set for resuming operations.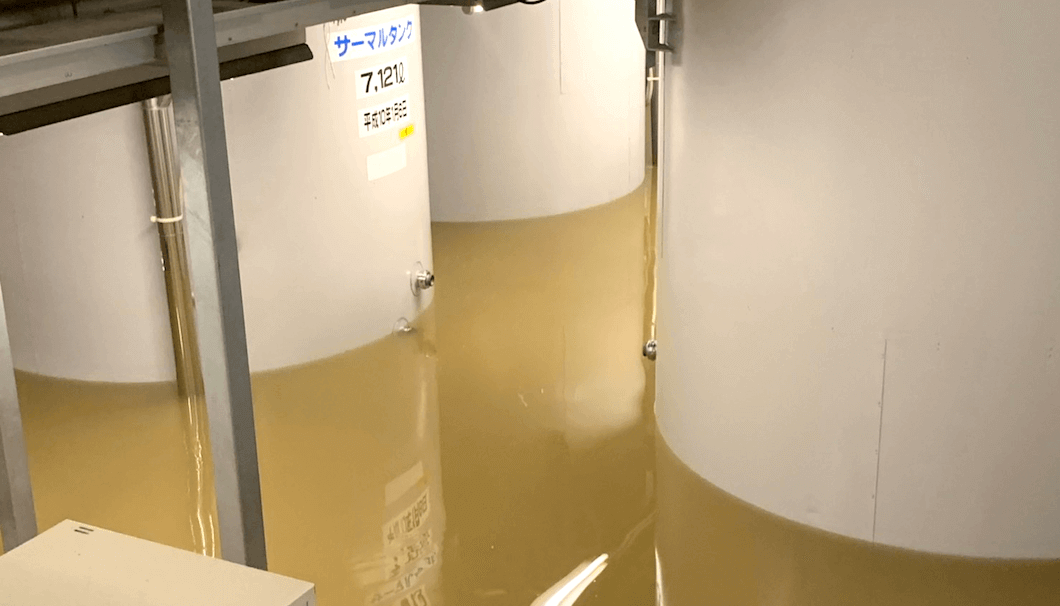 On the bright side, no one was hurt and none of the damage is irreparable – but suspending business is likely to cause quite a bit of financial loss. Luckily, that's something we can all pitch in to help with. Sales rep Eriko Mukoda told us, "We would be pleased if everyone could purchase one of our products or enjoy one of our drinks at a restaurant."
Daiichi Shuzo
Boasting a history of over 330 years, Daiichi Shuzo is the oldest sake brewery in Sano City, Tochigi Prefecture. But, during Typhoon Hagibis the Akiyama River, running a few hundred meters from the storehouse, flooded and sent muddy water flowing throughout the brewery.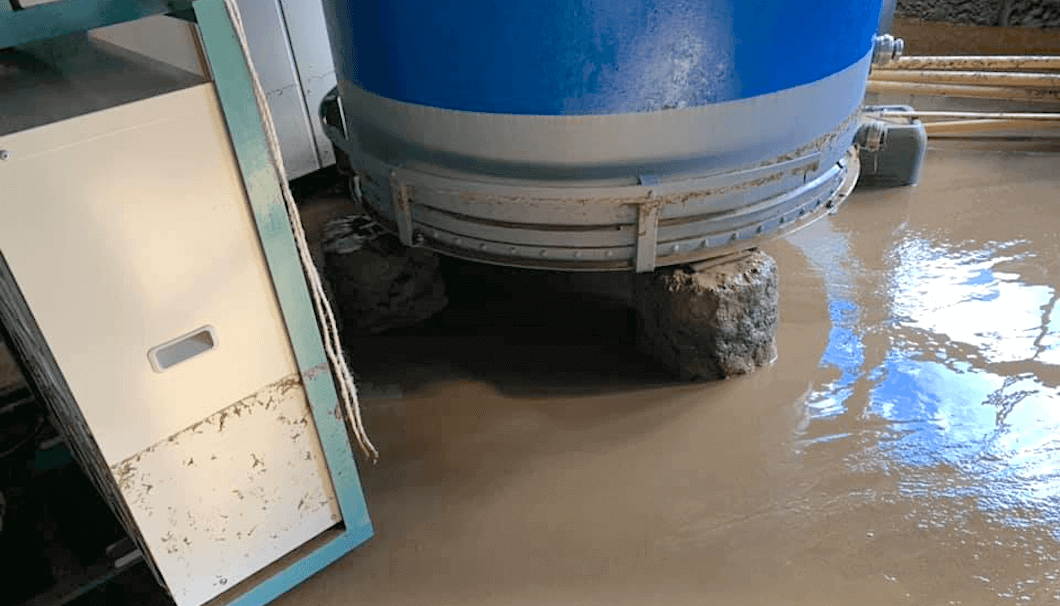 The brewing floor was flooded up to the knees and even the offices were under several inches of water, which shut down all communication in the facility.
Staff and even a small group of people from the surrounding community have been working hard to get things up and running again.
"Local volunteers, from young folks to people as old as me, have been happy to help us," said Daiichi head Yoshinori Shimada, "It is very encouraging and we're extremely grateful. We will do our best for an early recovery."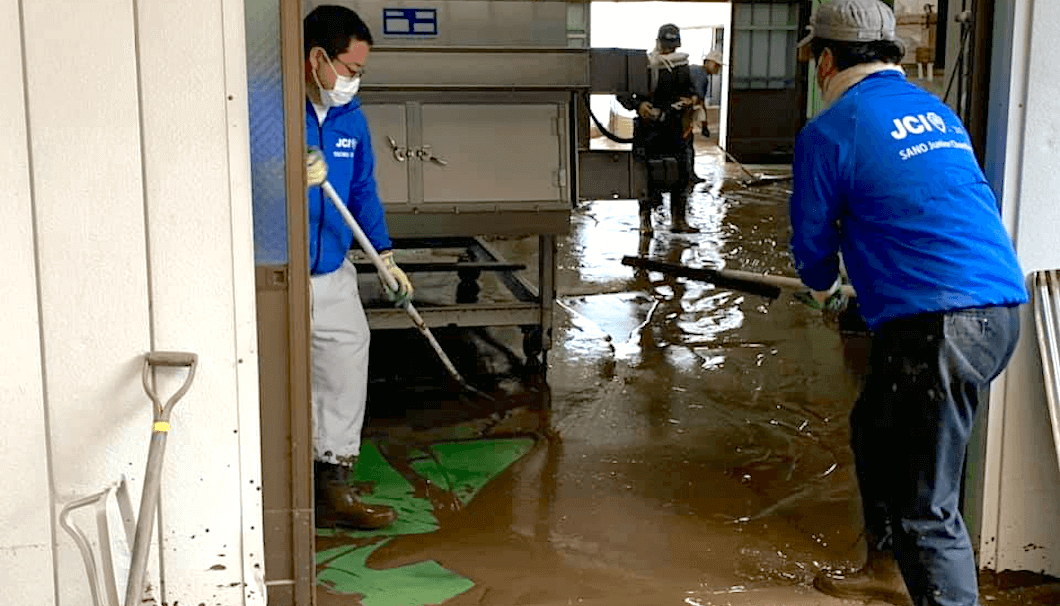 Daiichi has already begun shipping undamaged products in an effort to cut losses, making now a great time to try some of their frequently award-winning Kaika sake.
Tanakaya Shuzo
Tanakaya Shuzo, makers of Mizuo sake in Iiyama City, Nagano Prefecture, was also inundated with muddy water from an overflowing river nearby. Thanks to the help of volunteers, though, they were miraculously able to clean and sterilize the facility in a matter of weeks and were again set to ship on November 18.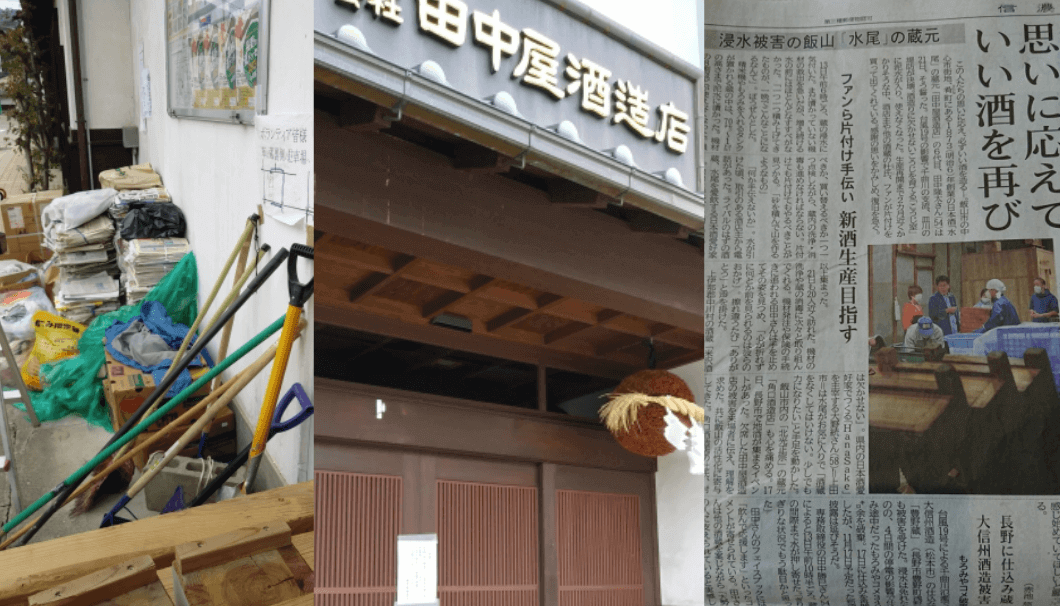 Representative Director Ryuta Tanaka said, "We really appreciate the great effort and cooperation of volunteers, thanks to whom in a matter of two weeks we were able to finish the cleaning and sterilization of the brewery."
But, there's still the financial burden of repairing and replacing a lot of damaged equipment. To help, a local pub, Higasa Amagasa, has set up an account to accept donations.
◎Donation Account Information
Bank: Mizuho Bank Yotsuya Branch (Branch No. 036)
Account Number: 1332059
Account Name: Dainagano Sake Matsuri in Yotsuya (大長野酒祭りin 四谷)
End Date: Nov. 29th, 2019
Other Affected Breweries
In addition to the ones SAKETIMES were in direct contact with, several other sake producers struggled in the wake of Typhoon Hagibis.
Tomono Shuzo in Nagano reported damage, but showed more concern with the more severely affected parts of their area. They also announced that they would still be able to attend the 2019 Nagano Sake Messe on November 17.
It was also reported that Daishinshu Shuzo in Matsumoto City, Nagano, was hit with flooding and a power outage, which hampered recovery efforts, making it unclear when production might resume.
Meanwhile, Daitengu Brewery in Fukushima Prefecture had significant flooding, which damaged equipment and stock. Also in Fukushima, Sasanokawa Brewery and a connected distillery were damaged by flooding.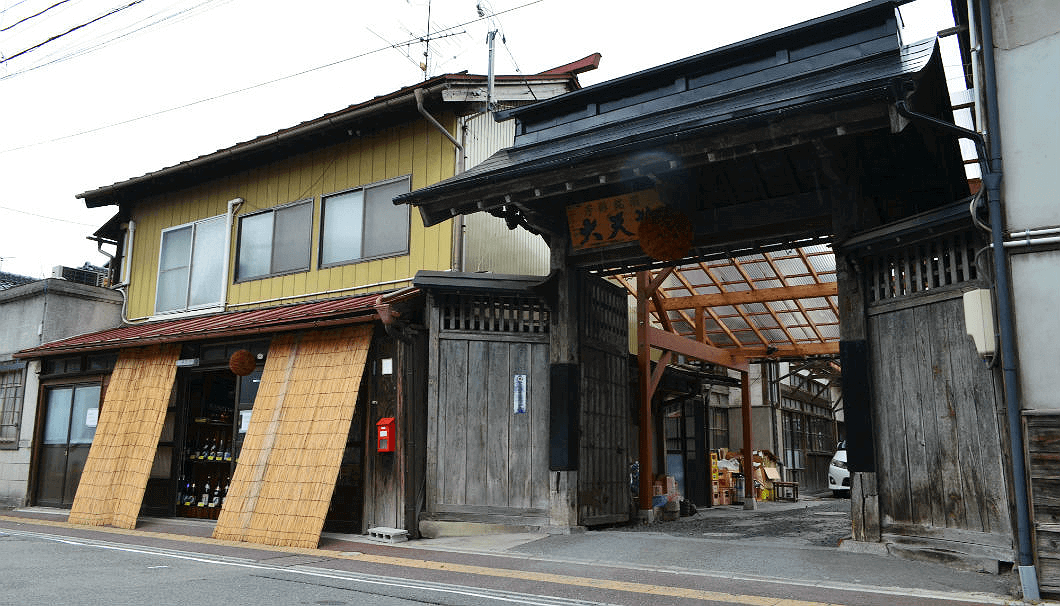 Daitengu Brewery
Not only breweries, but other parts of the sake supply chain were affected as well. For example, the Koriyama rice milling plant of TohoPics in Fukushima Prefecture experienced up to 1.5m (5 feet) of flooding that rendered their mills unusable. Stores of high-grade Yumi no Kaori and Gohyakumangoku sake rice were additionally exposed to water, rendering them useless for sake brewing. About 20 tons of rice intended for sake brewing is believed to have been affected, and the loss of milling equipment is expected to slow down the production of daiginjo sake in the area.
Typhoon Hagibis certainly dealt a formidable blow to the sake industry in Japan, but fortunately, no breweries have reported any serious injuries.
You can help as well by buying some offerings of the breweries listed above. Even if production is stalled, existing stock can still be found on store shelves and online, sending revenue back to these businesses. For fans of these breweries, it's a great time to give back, and for anyone looking to try a new brand of sake, there has never been a better time. It might just save a brewery.