Sake event similar to the famous beer festival, Oktoberfest
Have you heard of the famous beer festival, Oktoberfest in Germany every year? I bet you have, and maybe you've even been to an Oktoberfest event in other parts of the world. Events like those help spread widely unknown beers to people around the world, with lots of good food and many people, so it's sure to be a fun experience.
In 2004 the Niigata Sake Brewer's Association decided to organise their own sake version of Oktoberfest. The event is called Sake no Jin, or "Battle of Sake". On the second weekend of March, 90 sake brewers will descend upon the Niigata City Convention Center, Toki Messe, bringing along with them nearly 500 different sakes to try over the course of the two days. Thousands of people from around Japan and the world assemble to take part in the fun and sake education. For one flat daily entrance fee of (2,000 JPY for pre-order tickets, or 2,500 JPY at the door), participants are welcome to help themselves to any of the hundreds of varieties of sake being offered up by all of the visiting brewers, with bottle purchases available for nearly every product on-hand.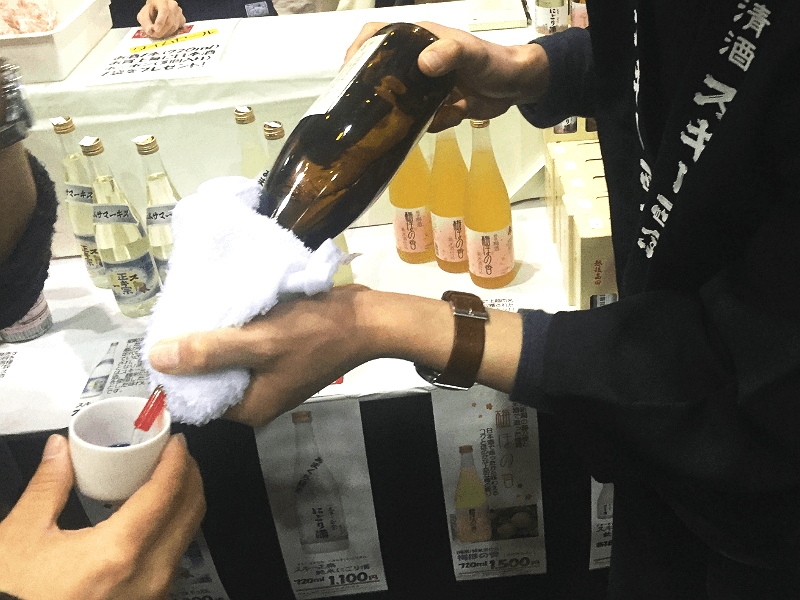 In addition to some of Japan's most renowned breweries, including Kikusui, Hakkaisan and Koshi no Kanbai, Niigata plays host to more sake producers than any prefecture in Japan, making it the ultimate sake-lovers (and sake-curious!) destination, as each have their own unique story, flavor, and profile. Sake no Jin is widely considered Japan's premiere event in order to access, not only the most great sake in one place, but also a rare chance to meet and interact with hundreds of many of Japan's most skilled sake brewers.
Sake no Jin is an opportunity for Niigata to demonstrate, not only the quality, but the breadth and depth of the flavors, nuance, and profiles of many of Japan's most respected and celebrated breweries, alongside smaller, undiscovered producers brimming with creativity and style. With a variety of food vendors and various snacking options available, experimenting and discovering the world of sake and food pairing is right there at your fingertips. Sake no Jin also hosts a variety of seminars, talk shows, and welcomes special guests (including a visit from Miss Sake), offering up more than your fill of sake-infused entertainment.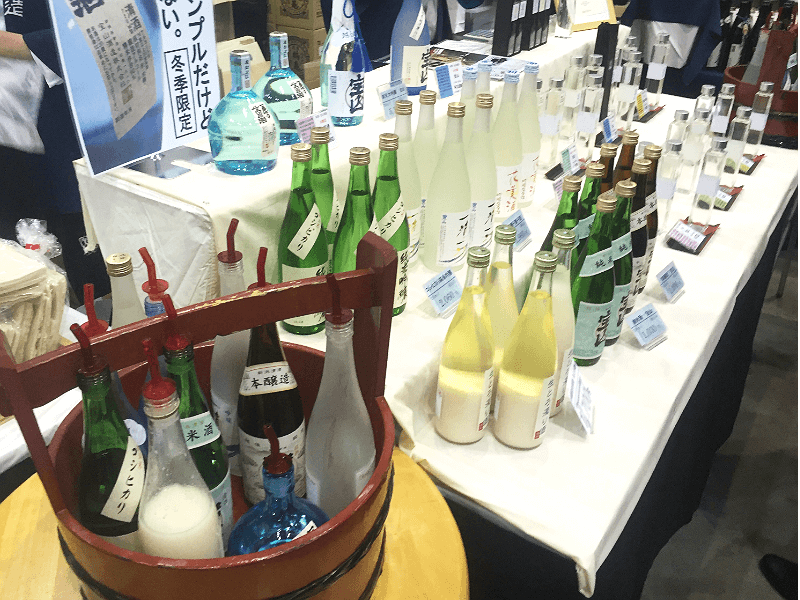 How to register
If you're interested in coming, reserve your tickets early! Tickets to this all-you-can-try event are only 2000 yen (less than $20 US) if you get them in advance, and 2500 yen at the door. Hotels may be limited, but there are resources available to reserve a room or a bed at a traditional guest house (recommended). Please see the Sake no Jin English Facebook group for additional information.
Lastly, please drink responsibly. There are hundreds of sake to try, with no limit once you are inside. Sake is meant to be enjoyed slowly, and if you intend on trying it from a variety of breweries, take your time. The sheer volume of sake at Sake no Jin can be overwhelming. Every year there are ambulances on-call for when a guest overestimates their ability to hold their alcohol. Make sure the only ride you get is from a taxi driver after the event finishes. Cheers!
◎Event Information
Date: March 11th and 12th, 2017
Location: Bandaijima 6-1, Niigata City, Niigata, JAPAN 950-0078
Access: Joetsu Shinkansen Line, Niigata Station
Price: 2,000yen in advance / 2,500yen at the door