What is "Niigata Meets FUTAKO Sake Girl's Party"?
A continuation of the now annual "Futako Sake Girl's Party", boasting nearly 1,000 attendees to-date, this year's spin-off event was held on March 20th, in collaboration with Niigata Prefecture, which brought together nearly 60 varieties of sake from 20 different producers, along with a selection of local culinary delicacies for participants to sample to their heart's content.
Niigata Sake for the Uninitiated
Flooded with relative newcomers and sake connoisseurs alike, one thing everyone had in coming was their fair share of that magical rice-brewed beverage.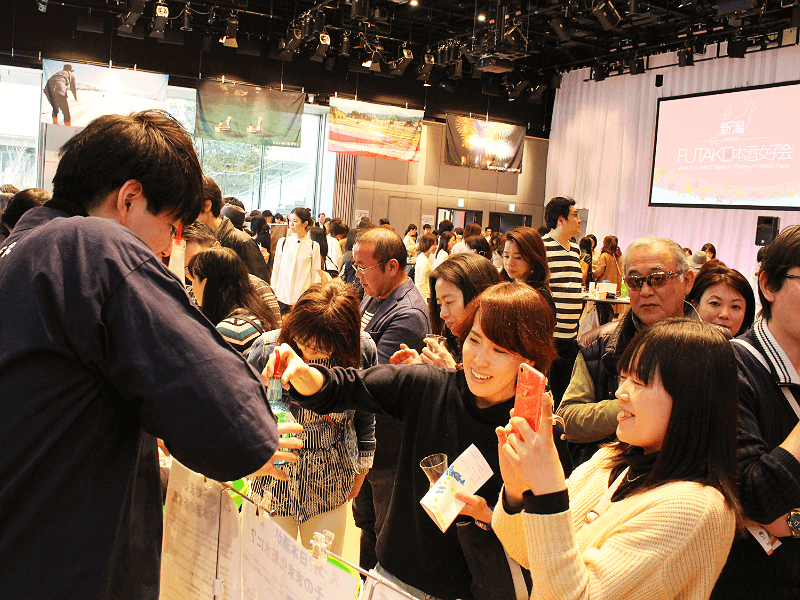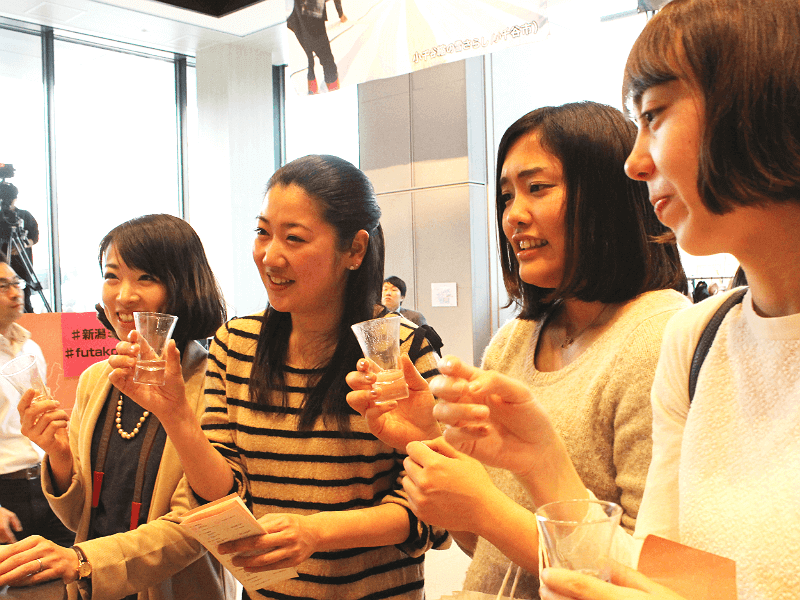 With a major focus of the event being to make sake more approachable for the younger, less-experienced audience, scattered throughout the pavilion were a variety of booths and stations designed to promote new and interesting ways to interact with this ever-present, yet ever-elusive beverage.
One section of the venue was dedicated to hosting representatives from various sake breweries, along with their diverse drink lineup, providing most participants their first ever opportunity to engage with the producers directly – an experience made all-the-more interesting with a beverage in-hand.
Navigating so many breweries and varieties of sake can be a daunting task, particularly if you've never dipped your toe into the sake waters (sake is about comprised of about 80% water). Gamifying things a bit, participants were handed a map of Niigata and challenged to navigate their way across the northern land, sipping and stamping along the way.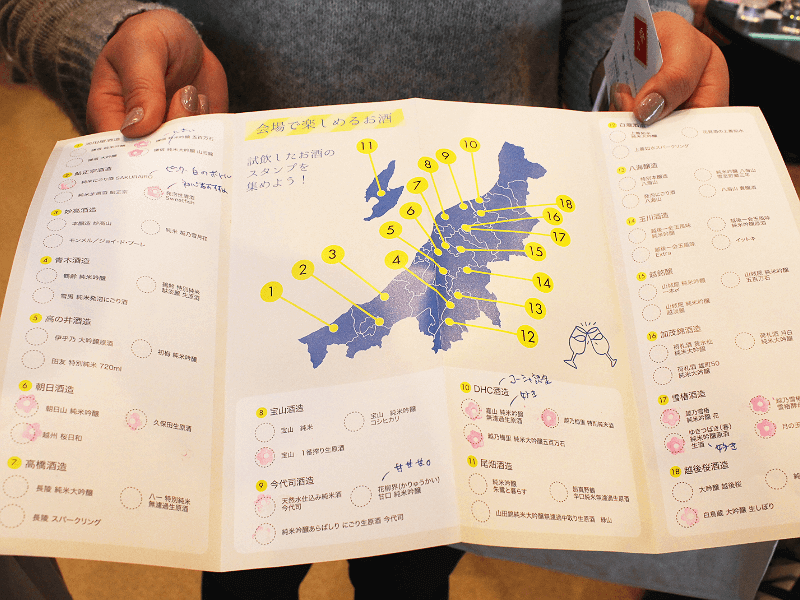 Stretching from north to south, Niigata is Japan's 5th largest prefecture, as well as host to the most sake producers of all prefectures in Japan, making the (potential) sampling of nearly 60 types of sake from every corner of Niigata a somewhat daunting, yet alluring challenge. As one female barfly put it, "a sake party to end all sake parties!"
Newcomers to the world of sake could tie a red ribbon around the stem of their glass to signify to the producers on-hand that lighter pours and basic education were appreciated.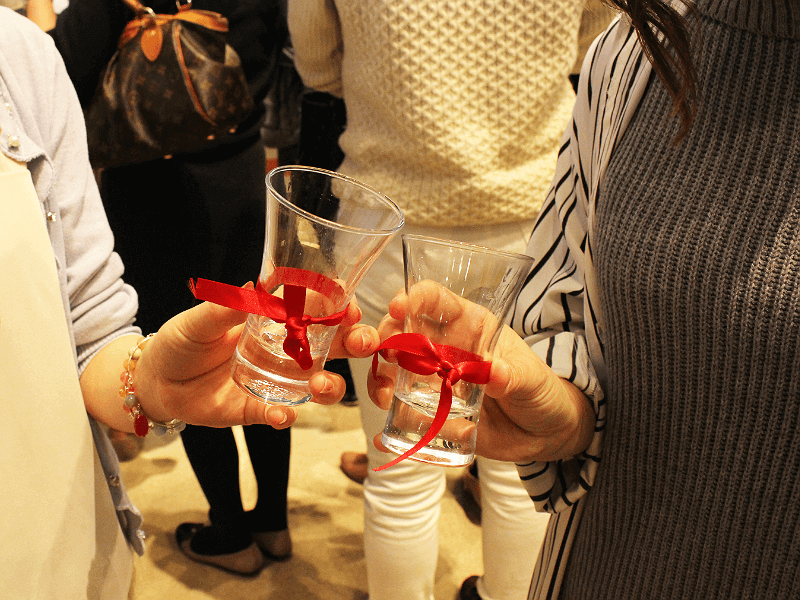 Sake often gets branded as having a relatively high alcohol content, but this particular lineup proved that nothing could be further from the truth. While most sake sit just a little higher than your average robust red wine, somewhere between 15-18%, many of the sakes being showcased at were actually closer to a light white or dessert wine, with an array of sparkling options thrown in for good measure.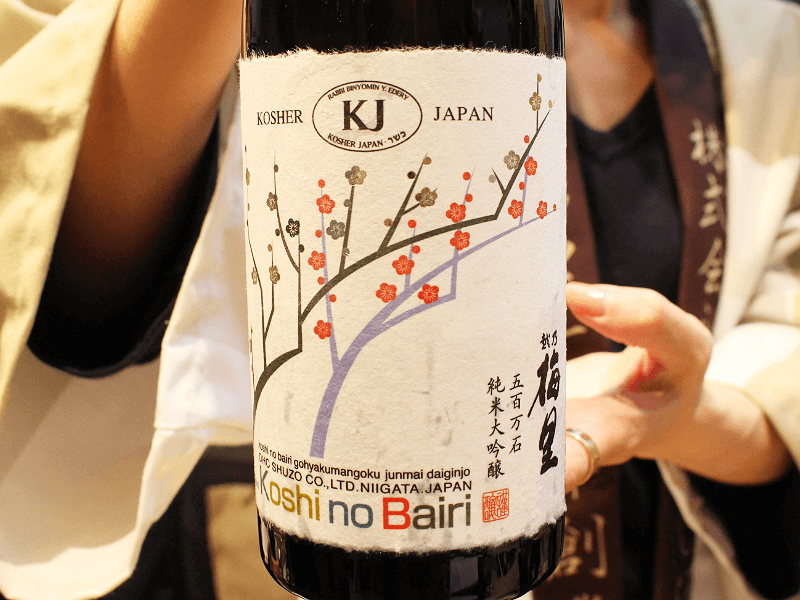 With new innovations in sake type, profile, and style, comes experimentation with new presentation and design – a great variety of which were on display and available for sampling.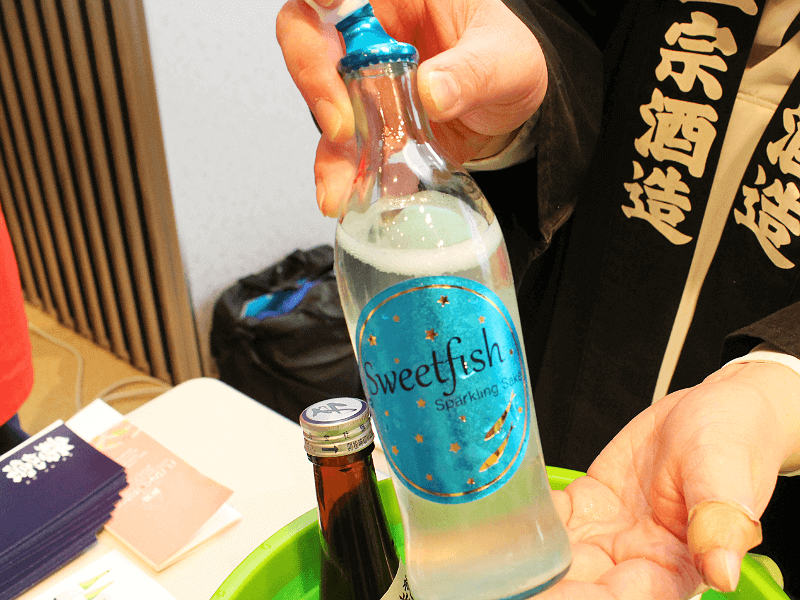 Niigata Delicacies
Complementing the sake ensemble was a smorgasbord of Niigata's culinary delights, everything from salted salmon skins to chocolate-coated rice crackers, all of which were representative of Niigata's bountiful topography and diversity.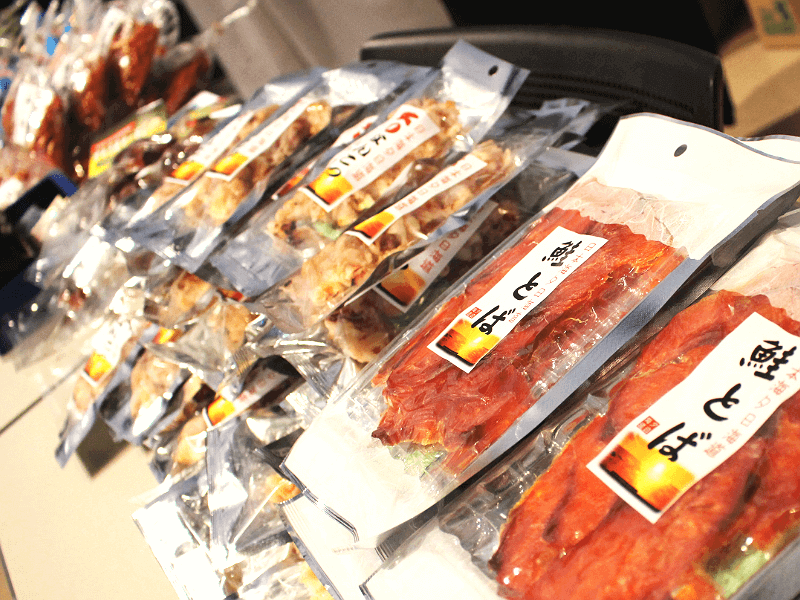 It's this same topography, cooled by the winds blowing in from the Sea of Japan, that gives the ever-popular salted salmon its unique savoury twang. This, and a whole host of other tasty delights, such as juicy Niigata chicken and tempura made with rice flour, were presented in a colorful bento box — an almost too alluring, too convenient post sake-sipping snack.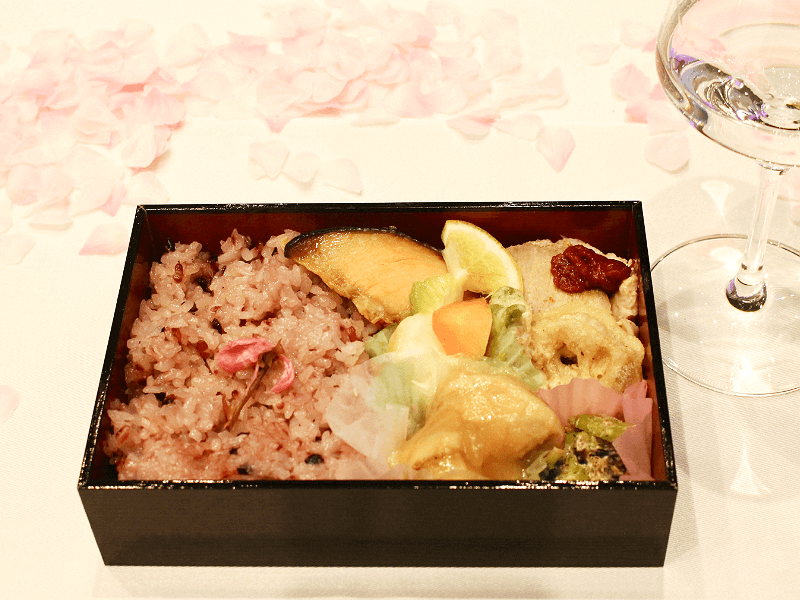 Sake Preachers Sound Off
Throughout the event was a series of presentations and talk shows featuring local talent from Niigata and ladies taking the lead in the world of sake.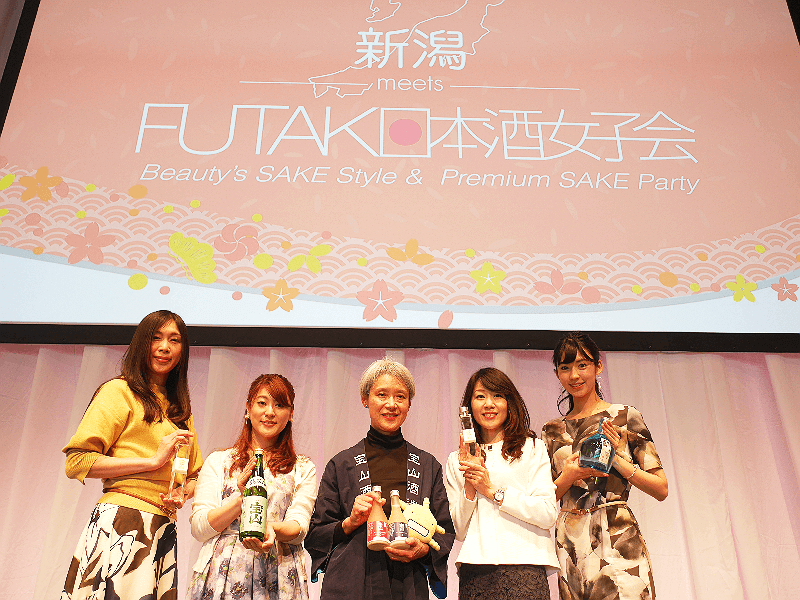 Takarayama Shuzo's Yukiko Watanabe stole the show with her unique sake-infused beauty techniques. "I use sake instead of lotion," she claimed, with 30 years of dedication to sake skin care evident in her Snow White complexion.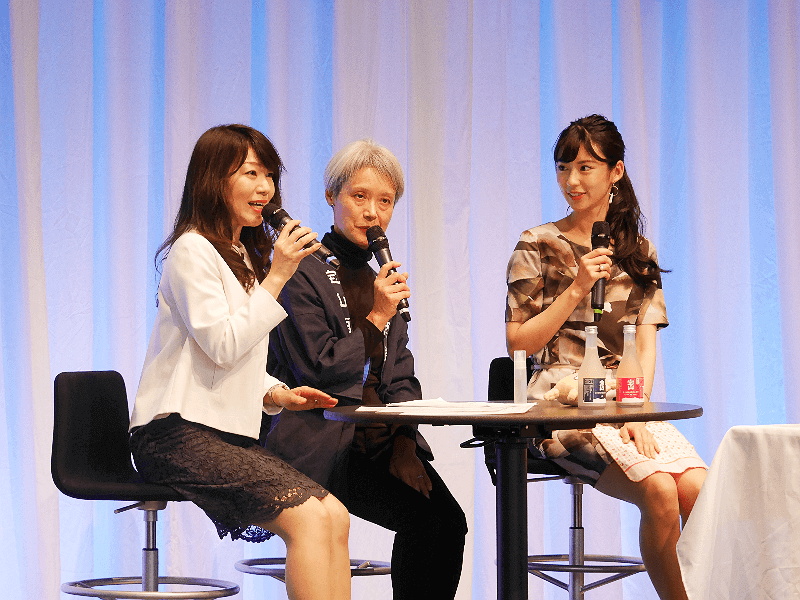 A collaboration of 5 organizations (Sake Girl's Gatherings, Sake Beauties, Shu for Ladies, Women's Nihonshu, and Student Sake Association), the team effort went above and beyond to make sure that the conversation and sake kept flowing.
Editor's Insight
The majority of sake events held in Japan take the form of a large tasting extravaganza where you're free to sip your way through a dizzying number of selections on offer, but with very little thought going into helping participants actually remember what it is they tasted, experienced, and enjoyed.
All the extra little touches incorporated into the FUTAKO Girls Sake Party set out to remedy that: a stamp rally providing participants with a way to record the sakes they have tasted; the red ribbon as a subtle way of helping brewers to identify beginners and look after them with lighter pours and education; the sake beauty talk show was also something that both beginners and sake aficionados alike could enjoy.
Showcasing all the culinary delights of Niigata certainly didn't hurt either, while doubling as a great way of marketing the region as a potential travel destination.
It's through ideas, experiments, and new opportunities for social interaction around sake such as these that the sake-curious are gently coaxed into the sake fold, helping craft a new future for the beverage.