Fushimi Sake Festival Returns to Kyoto This November
On November 16, the Fushimi Sake Festival in Otesuji Shopping Street 2019 will be held in the famous sake brewing district of Fushimi, Kyoto. This area is the home of heavyweight sake producers Gekkeikan and Kizakura as well as many other respected brewers of fine sake.
A total of 16 area breweries will take part in the festival in special booths among all the other shops and restaurants of the Otesuji Shopping Street, from cafes and sushi restaurants to the local 7-Eleven. Each place will be offering foods that are known to match well with the taste of the participating sake brands.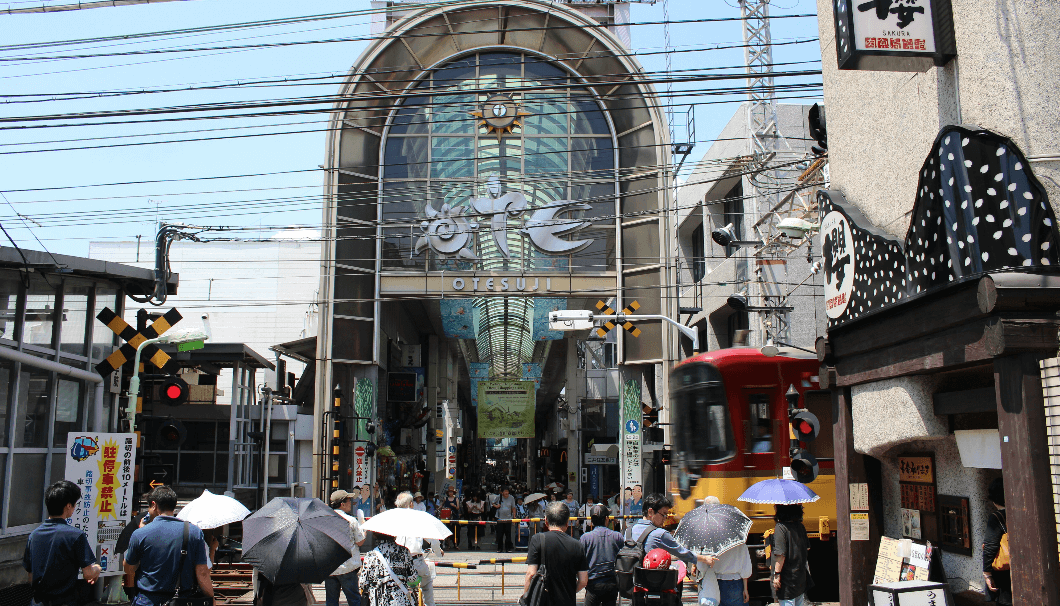 Otesuji Shopping Street in Fushmi
The breweries that are expected to attend this year are: Kizakura, Kitagawahonke, Kyohime Shuzo, Kinshi Masamune, Gekkeikan, Saito Shuzo, Shoutoku Shuzo, Takara Shuzo, Tamanohikari Sake Brewing, Tsurumasa Shuzo, Toyosawa Honten, Heiwa Shuzo, Masuda Tokubee Shoten, Matsumoto Sake Brewing, Miyakotsuru Shuzo, and Yamamoto Honke.
The 2,000 yen (US$18.80) entry fee includes ten 100-yen ($0.94) drink tickets for any of the Fushimi sake brands along with a special cup. Those who purchase advance tickets will be entered into a contest to win luxury prizes like high-end sake bottles.
A visit to Fushimi is a must for any sake fan, and there's no better time to do it than during the Fushimi Sake Festival in Otesuji Shopping Street. Be sure to refer to our handy guide of the area to know what to do for the rest of your time there as well.
◎Event Information
Name: Fushimi Sake Festival in Otesuji Shopping Street 2019
Date: Saturday, Nov 16th
Time: 10:00 a.m. – 5:00 p.m.
Location:Otesuji Shotengai, Fushimi, Kyoto
Admission: 1,800 yen in advance, 2,000 yen on the day (plus tax)
LINK: めるもbyGMO | 2019/08/20 | 伏見が一体となって楽しむ日本酒の祭典『伏見の清酒まつりin大手筋商店街2019』が今年も開催
Hakkaisan Brewery to Begin Whiskey Distillery in Hokkaido
Hakkai Jozo, also known as Hakkaisan, is one of Niigata Prefecture's most famous sake brands. They've announced their plans to diversify into the whiskey market amid stagnating domestic sales of sake.
Hakkaisan enjoys robust sales exceeding 10 billion yen (US$93M), but growth has nearly slowed to a halt, spurring the company to explore new ways to draw in revenue.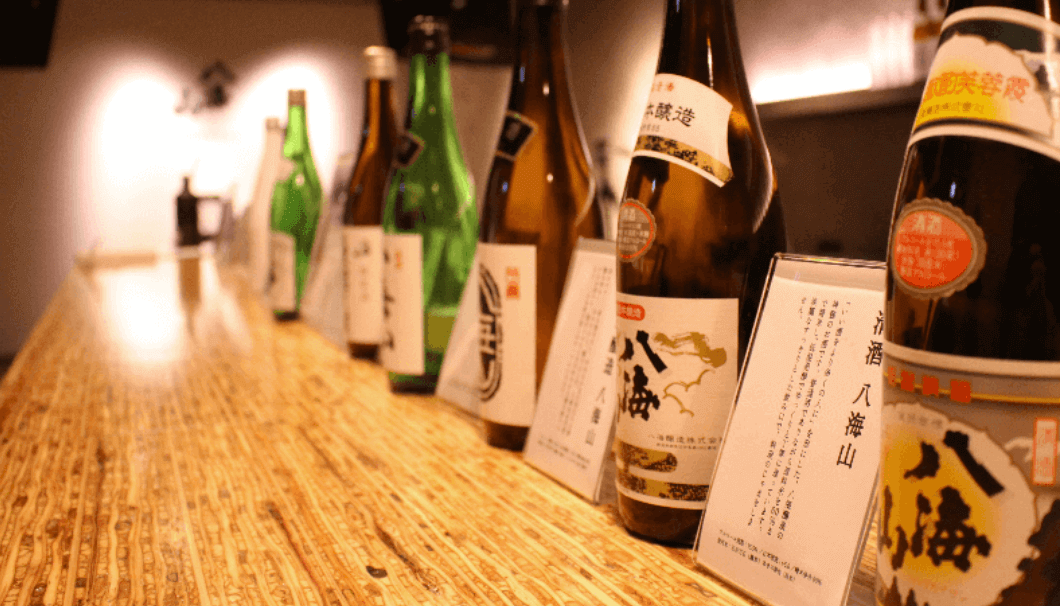 At the end of 2020, Hakkaisan's whiskey distillery will open in Niseko, Hokkaido, a town popular for its many ski resorts. This is a strategic location for the company so they can conveniently conduct international market research for their whiskey on the many foreign tourists that frequent the ski slopes in the area.
In 2009, Hakkaisan found success after branching out into the amazake market. The sweet, non-alcoholic sake variety now accounts for about 20% of the company's sales. Hakkaisan is also working on developing the tourism industry in the home of their headquarters in Minamiuonuma, Niigata, which is also home to several skiing areas.
While Hakkaisan sake is a popular brand of sake at home, the company is wise to capitalize on the trend of growing tourism in Japan to continue its own growth.
LINK: 日本経済新聞 | 2019/08/20 |新潟の八海醸造、ウイスキーや観光など多角化に挑む
New Standardized Labels for Sake Exports
On August 7, Japan's National Tax Agency and The Japan Food Product Overseas Promotion Center (JFOODO) unveiled new standardized labels to be used on sake exports from Japan.
The goal of the labels is to make sake a more attractive purchase by clearly listing its characteristics in easy-to-understand English or Japanese. Until now it had been up to the breweries or retailers to do this. However, common liquor store clerks may not be as knowledgeable about sake specifically, and breweries often have difficulty explaining their product without resorting to specialized jargon.
These labels contain the following information in plain language: flavor (dry, light, etc), aroma and taste (fruity, clear, green apple, etc), food matches, recommended drinking and storage temperatures, and production area. These categories were determined by customer surveys asking shoppers and businesses what they most wanted to know.
There are also brief explanations on the background of both the brewery and sake to help drinkers develop an understanding of sake production on the whole. When implemented, these labels can be a great step in making the vast world of sake more accessible to first-time drinkers who understandably might not know the difference between a daiginjo produced in Niigata Prefecture and a genshu from Hyogo.
LINK: 食品産業新聞社ニュースWEB | 2019/08/09 | 日本酒輸出用「標準的裏ラベル」「表記ガイド」を公表/国税庁・JFOODO
◎Three Online Platforms to Showcase Your News
By filling out the form of SAKETIMES PRESS English , your news will be presented on this Weekly News section of the SAKETIMES International website.
◎無料リリース情報配信機能「SAKETIMES PRESS English」
この記事への掲載は、リリース情報配信機能「SAKETIMES PRESS English」から無料でお申し込みいただけます。日本語で申請いただくと、英語の情報に編集し、掲載します。海外に向けた新規リリース情報がございましたら、SAKETIMES PRESS Eglish 申請フォーム より申請ください。