CONTENTS
1: Saga Prefecture's SAKURA CHILL BAR Comes to Tokyo / Mar.1st-11th
2: The 9th Annual WASHU FES Returns to Nakameguro / Mar.24th-25th
3: CRAFT SAKE WEEK Announces Tohoku / Mar.21st-25th, and Tokyo / Apr.20th-30th
1. Saga Prefecture's SAKURA CHILL BAR Comes to Tokyo / Mar.1st-11th
SAKURA CHILL BAR is opening a temporary location in Tokyo at Zero Base Omotesando from March 1st (Thu) to March 11th (Sunday). The bar will feature a "cherry pool" covered with 1.2 million sakura petals and knee-high piles of artificial cherry blossoms to create a magical springtime environment. Sake and finger food sets — including three kinds of Saga-shu (sake from Saga Prefecture) — will be on sale for 1,000 yen (tax-included).
◎Event Information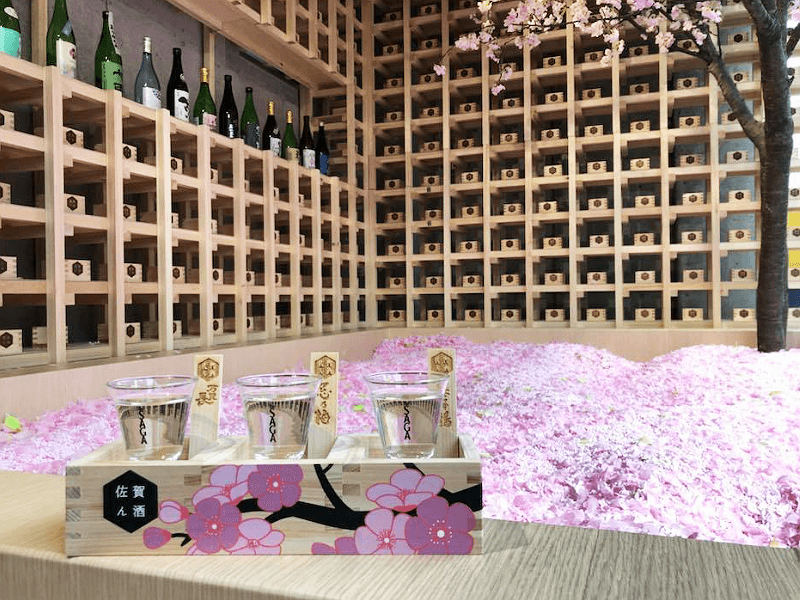 2. The 9th Annual WASHU FES Returns to Nakameguro / Mar.24th-25th
On March 24th (Sat) and 25th (Sun) the 9th Annual Washu Festival in Nakameguro will be held at the Nakameguro GT Tower grounds in Nakameguro, Tokyo. The festival will feature more than 100 kinds of Japanese sake from 46 breweries. The event will focus on Haru no Shinshu (fresh spring sake), ginjoshu, and hanami-zake (cherry blossom viewing sake). Guests will have a chance to discuss sake with the brewers under the cherry blossoms and enjoy all-you-can-drink sake for 2 hours and 15 minutes. It's a great location to enjoy hanami and some of the best sake in Japan.
◎Event Information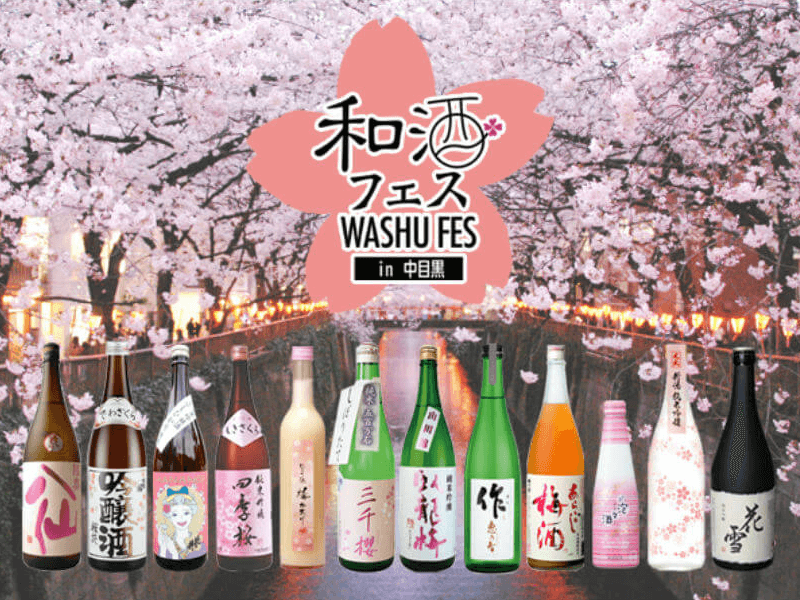 3. CRAFT SAKE WEEK Announces Tohoku / Mar.21st-25th, and Tokyo / Apr.20th-30th
CRAFT SAKE WEEK is back! From March 21st (Wed) through March 25th (Sat) CRAFT SAKE WEEK Tohoku will be held at the Kotodai-Koen Civic Plaza in Sendai City. From 12pm-9pm each day, 10 of the 50 breweries will serve their finest sake alongside food from 6 gourmet restaurants. Tickets are only 2,500 yen, which includes a sake glass and 7 food/drink coins. It's a great way to expand your sake knowledge in one the heart of one of Japan's great sake producing regions — Tohoku.
Then on April 20th (Fri) CRAFT SAKE WEEK heads to Roppongi Hills Arena in Tokyo for 11 days of sake tasting. From 12pm-9pm each day 10 of the 110 breweries invited to the event will serve up sake with food from 15 gourmet restaurants. Tickets are 3,500 yen with complimentary sake glass and 11 food/drink coins. Coins for additional sake and food are available for purchase. The event runs until the 30th (Mon).
Before attending CRAFT SAKE WEEK, we recommend downloading the fantastic Sakenomy app (iOS/Android), which allows you to learn everything about a sake just by taking a picture of the label. You can also keep track of all the sake you drink and compare ratings with other sake lovers.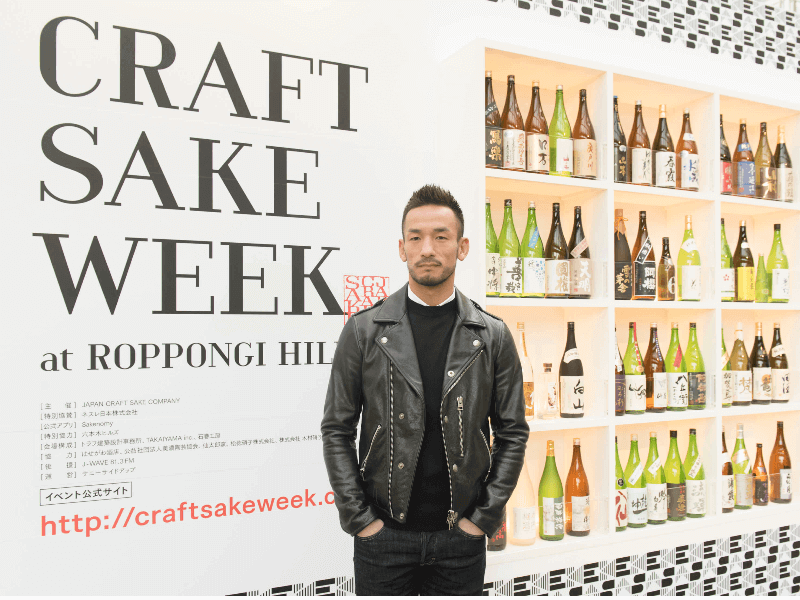 ◎Event Information for Tohoku
◎Event Information for Roppongi