Like a good drummer
"We're getting a lot of overseas visitors at Blue Note and many order sake as soon as they sit down," says Blue Note Tokyo manager Natsuko Tanaka. "A lot of the international artists are fans (of sake), too. We're totally used to it by now."
Blue Note was founded in New York City in 1981, and its Tokyo branch is now almost 30 years old. The legendary jazz club offers music-lovers a full menu of appetizing dishes and drinks along with the exciting live performances they have come to expect. KIKUSUI's Mukantei was the first sake to be added as a regular drink menu item.
Tanaka describes Mukantei's taste as enigmatic— "dry with a touch of sweetness, but it has a lingering aftertaste." She says it goes well with pretty much anything while making its presence known. "Like a good drummer." She recommends trying it with Mexican ceviche as the sake's sweetness complements the acidity of the marinated seafood. It's also popular with fried calamari.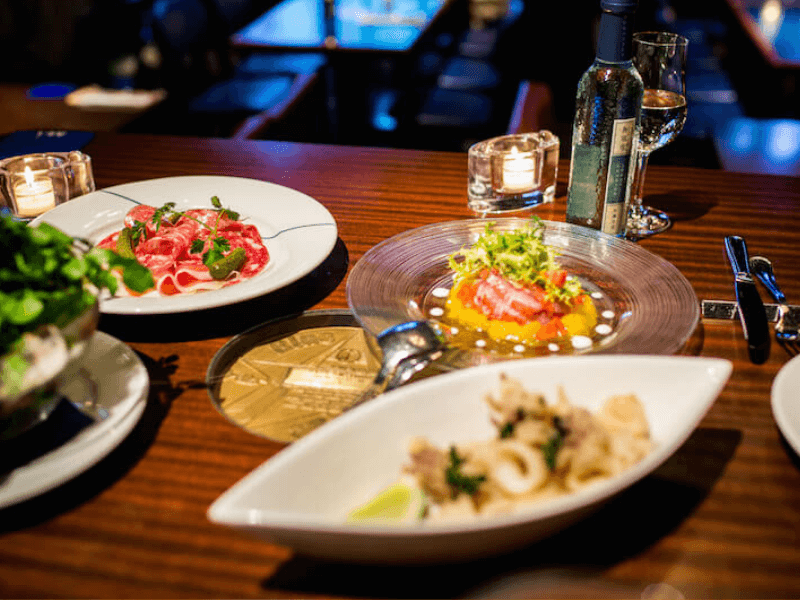 What is it about Mukantei that makes it the perfect sake for a sophisticated jazz venue like Blue Note Tokyo?
The "Uncrowned Emperor"
Mukantei was developed in 1983 by the KIKUSUI Sake Brewery where they were very particular about how they made their sake.
At that time the Japanese government appraised the quality of sake using the Kyubetsu Seido classification system. Tokkyu or Special Class was the top ranking, Ikkyu meant First Class, and Nikyu or Second Class, the default ranking for sake that did not make the cut for First or Special Class.
For most sake brewers, the goal was to achieve the Tokkyu ranking, receiving state recognition that their sake was of the highest quality. Mukantei was in fact good enough to be recognized as Tokkyu, but KIKUSUI made the unusual decision not to submit it for appraisal, selling it instead as a Nikyu sake.
Why avoid the opportunity for such an honor?
Under the government appraisal system, the higher a sake was ranked, the higher the liquor tax levied. This made high-ranking products expensive and out of reach for ordinary people. Rather than offering their sake as an exclusive one, KIKUSUI wanted everyone to enjoy their product. The name Mukantei means "uncrowned emperor" inspired by KIKUSUI's belief that sake is for everyone to enjoy.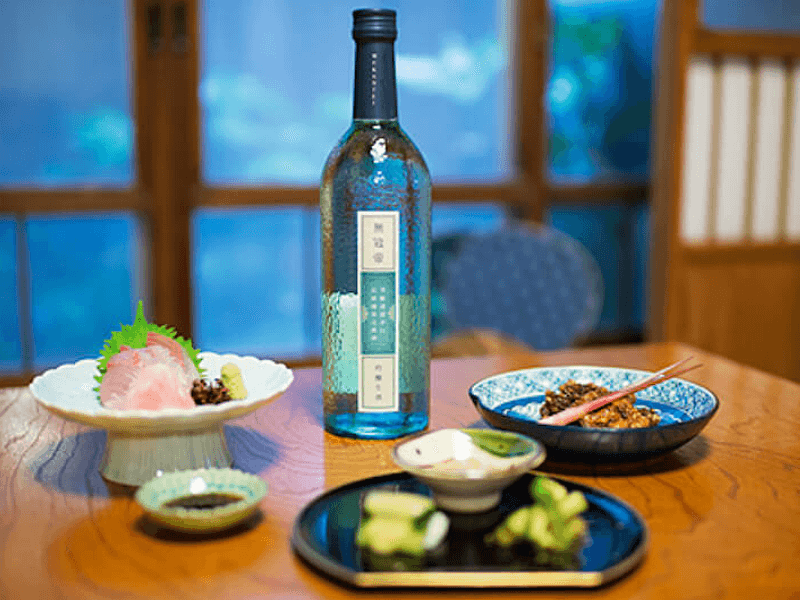 Changing with the times
Now that the Kyubetsu Seido system has disappeared, while KIKUSUI has maintained its progressive sake-for-everyone philosophy.
It's common to see people in Japan enjoying sake with a menu that blends Japanese and Western cuisines. With that evolution, Mukantei's flavor profile has become more mellow and fruity, making it a perfect accompaniment to this cosmopolitan style of dining. The design of the bottle is meant to suit any atmosphere, from traditional Japanese bars to stylish modern clubs like Blue Note.
Mukantei is not yet available overseas, so you'll have to come to Japan to try it. And when you do, Blue Note Tokyo offers the perfect atmosphere to enjoy a glass as you listen to world-class music.
Sponsored by KIKUSUI