CONTENTS
1: Fermentation Cafe "Hacco to Go!" is for Sake Nibblers
2: Fermented Food Cooking Classes Held in Tokyo in August
3: Dassai 50 is Amazon Japan's Top-selling Sake for 2018 (so far)
Sake Breweries Heavily Damaged by Massive Floods in Western Japan
Fermentation specialty store, Hacco to Go! is a stylish new cafe bordering Togoshi Park (just southwest of Shinagawa) that serves a fermentation-focused menu centered on sake-based ingredients. Particularly noteworthy is the sake-kasu shake, a Hacco to Go! exclusive. The shake is mixed with all-natural lactic acid bacteria fermented sake-kasu. The smooth yogurt-like beverage is entirely dairy-free and vegan-friendly.
Other menu items include sake-kasu, sake gelato, sake cheesecake, sake curry, and more.
Hacco to Go! opened its doors on July 14th, which means your sake cravings can now be safely satisfied throughout the day.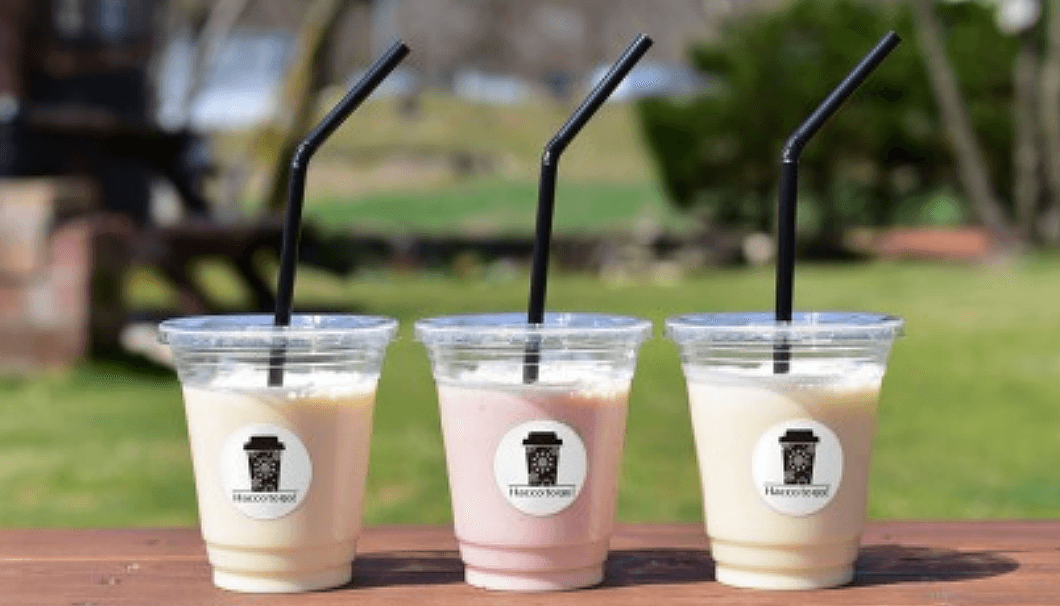 ◎Shop Information
Name: Okomeya – Hacco to Go!
Venue: 4-8-6 Togoshi, Shinagawa-ku, Tokyo
close: Tuesday
Contact: +81-90-6142-4969
Link: Akomeya – Hacco to Go!
LINK: @Press | 2018/07/12 | テイクアウトで気軽に酒粕を楽しむ!戸越公園「お米や」が 新潟発の発酵カフェスタンドとして7月14日リニューアル
Fermented Food Cooking Classes Held in Tokyo in August
For those in Tokyo looking to hone their cooking skills while delving into Japan's fermentation-fueled ingredients, Aug 10th is the date to put on your calendar. 


Chef and culinary instructor Haruka Mano will be offering a special cooking class focusing on hakko (fermented) foods and recipes in Shunjuku.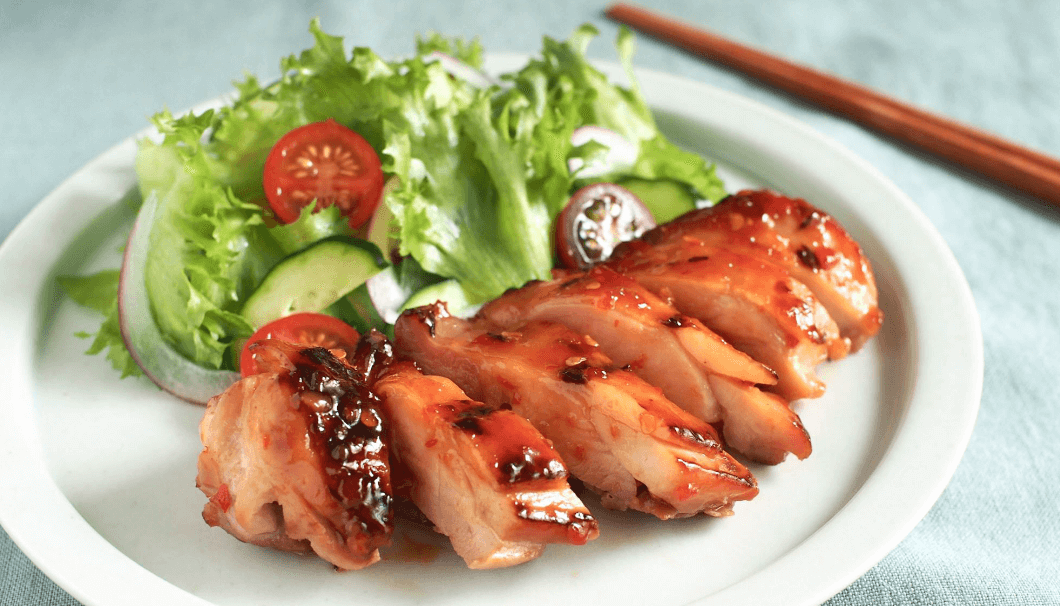 The class features the following:
1.Several types of sake tasting
2.Basic sake instruction focusing on the serving and enjoyment of sake
3.Cooking lessons emphasizing dishes that pair well with sake
4.Dining on the meals prepared, accompanied by an array of sake
5.Q&A
According to the host, "The best thing about this workshop is you get to drink sake and enjoy the meal you cook yourself!"
That's reason enough for us.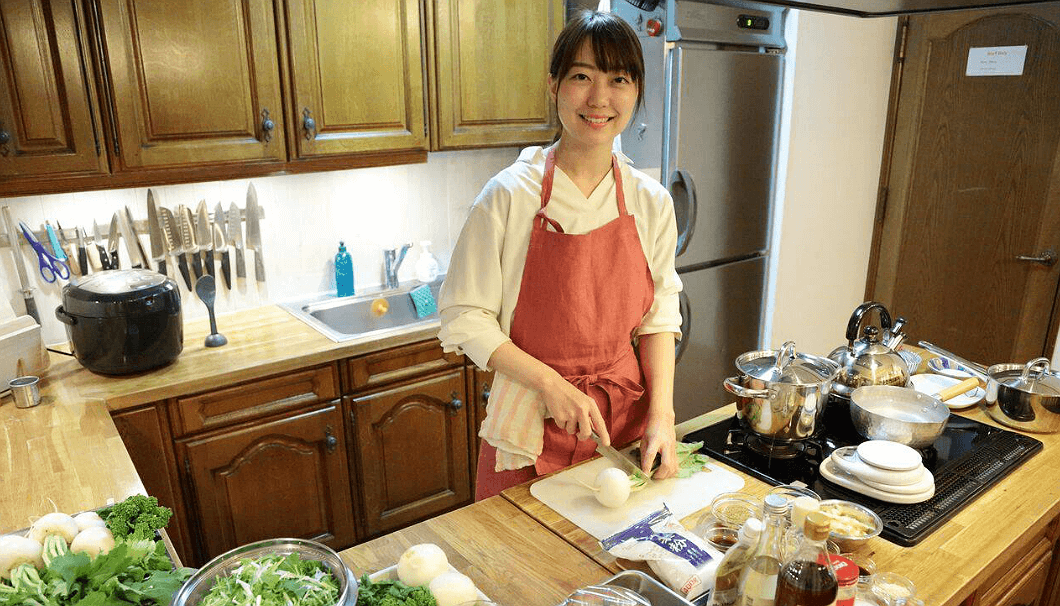 ◎Event Information
Dates: Aug 10th
Hours: 7:00pm-10:00pm
Venue: Love story kitchen(1-19-10-802, Shinjuku, Shinjuku-ku, Tokyo)
Cost: 8,500 yen (sake, meal and recipe are included)
What to bring: hand towel, apron, pen
Reservation: Co-conector
News from SAKETIMES PRESS English>>
Dassai 50 is Amazon Japan's Top-selling Sake for 2018 (so far)
Which Japanese sake is the most popular in Japan? It's tough to say, but recent data provided by Amazon, in cooperation with SAKETIMES, provides us one reliable index to infer from.
Check out Amazon Japan's top ten best selling sake for the first half ot 2018 below.
Amazon Top Ten Sake List:
No.10
Niigata Sake Tasting Set (Asahi Brewery / Ishimoto Sake Brewery / Hakkaisan Bresery)
No.9
Echigosakura Junmai (Echigosakura Brewery)
No.8
Kubota Manju (Asahi Brewery)
7位
Fukutokucho Kainosake Chokarakuchi Pack (Fukutokucho shurui)
6位
Kubota Senju (Asahi Brewery)
5位
Dassai Junmai Daiginjo 23(Asahi Brewery)
4位
Dassai Junmai Daiginjo 23 w/ gift box(Asahi Brewery)
3位
Dassai Tasting Set (Asahi Brewery)
2位
Gold Medal Winning Niigata Sake Set (Asahi Brewery / Ishimoto Sake Brewery / Hakkaisan Bresery/ Kikusui Brewery / Tenryohai Brewery / Yoshinogawa Brewery)
1位
Dassai Junmai Daiginjo 50 (Asahi Brewery)
Dassai continues to firm hold on customer mindshare, with the rest of the list covered entirely by sake from Niigata, with the exception of the budget "pack sake" from Fukutocho in Yamanashi coming in at number 7.
Despite an increasingly influential connessiours market developing in Japan, it seems that the masses are still sticking to the safe bets that have been an industry cornerstone for decades. That being said, it's worth noting that many smaller producers don't have the means or volume in order to take advantage of Amazon as sales channel, which is going to naturally paint a picture that skews toward that larger, more well-known producers.
It will be interesting to see how these numbers evolve in the coming years. Keep checking in with SAKETIMES, and we'll keep you posted.
LINK : SAKETIMES | 2018/06/30 | 2018年上半期にもっとも購入された日本酒はこれだ!「Amazon.co.jp」日本酒カテゴリーの人気ランキングを大公開
◎無料リリース情報配信機能「SAKETIMES PRESS English」
この記事への掲載は、リリース情報配信機能「SAKETIMES PRESS English」から無料でお申し込みいただけます。日本語で申請いただくと、英語の情報に編集し、掲載します。海外に向けた新規リリース情報がございましたら、SAKETIMES PRESS Eglish 申請フォーム より申請ください。