CONTENTS
1: Osaka Bar Train Returns to Keihan Railway
2: Hokusai Masterpieces Reenvisioned as Chocolate; Pairs with Sake
3: WAKAZE Opening Sake Brewery in the Heart of Tokyo
Osaka Bar Train Returns to Keihan Railway
Returning for the third straight year, Platform 3 of Nakanoshima Station (Keihan Railway Line) in Osaka will be transformed into a bustling 3-day bar. Guests can reserve a table seat inside the train, together with an original Kyoto-style bento box, or drink to their heart's content on the neighboring platform. Drinks include Suntory The Premium Malts (beer), Asahi Super Dry (more beer), and selected sake, mainly from throughout the Fushimi region of Kyoto.
Should you find yourself in Osaka between June 21 (Thurs.) – 23 (Sat.), pop in for a drink (or several) and let us know how it was. It may be no Hogwarts Express, but we'll take sake over butterbeer any day.
Unless of course they have buttersake – that could be divine.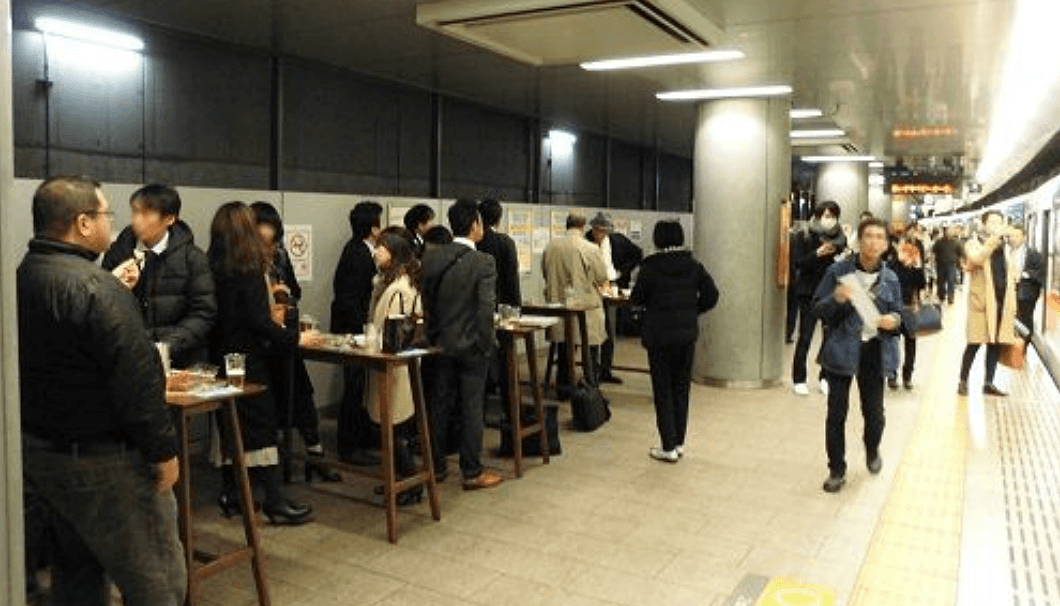 ◎Event Information
Dates: June 21st – 23rd
Hours: 21st and 22nd 5:00pm-9:30pm / 23rd 2:00pm-8:30pm
Venue: Keihan Railway, Nakanoshima Station, Platform 3 (5-3-50 Nakanoshima Kita-ku, Osaka)
Entrance Fee: 1,000 yen for platform seat, 4,000 yen for seat inside the train (Including food and drink ticket)
Reservations: +81-6-6446-0860 (for table seat inside train; reservations not necessary for platform drinking/dining)
LINK: @Press | 2018/05/24 | 初夏の中之島に再びホーム酒場が出現! 京阪電車「中之島駅ホーム酒場2018初夏」を開催します 期間:6月21日(木)~6月23日(土)
Hokusai Masterpieces Reenvisioned as Chocolate; Pairs with Sake
Announced June 10th at a special event hosted at the Sumida Hokusai Museum, a production of Hokusai-inspired chocolate from Satomi Kawaji of the famous Chocolatier Kawaji is now available for to artistically enhance your chocolate cravings.
"It is the locals of Sumida Ward that have supported us and made our small chocolate shop possible since way back when we first opened. I like to think of this as a way that we can give back," states Ms. Kawaji.
Hokusai was said to have a habit of drinking yuzu boiled down as a tonic, which served to inspire one of the chocolates crafted with yuzu jam and a high cacao content. Other chocolates prepared are designed to be served with a variety of beverages including, yes – sake.
Hokusai chocolate is available at the shop and online.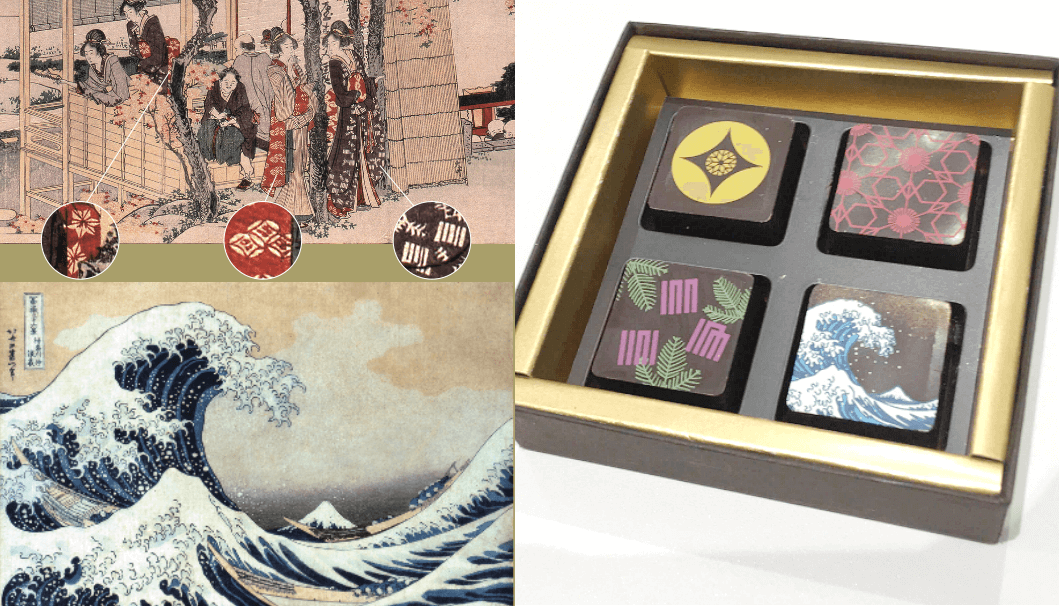 ◎Shop Information
Location: 1-7-12 Agatsumabashi Sumida-ku Tokyo
Hours: 11:00am-7:00pm
Closed: Wednesdays and third Thursday of the month
Contact: +81-3-6658-8480
Link: Chocolatier Kawaji
LINK: すみだ経済新聞 | 2018/05/28 | 墨田のショコラティエが「北斎」チョコレート開発 美人画の着物から着想
WAKAZE Opening Sake Brewery in the Heart of Tokyo
The hip neighborhood of Sangenjaya (just a short jaunt from Shibuya) may soon be home to a brand new sake brewery, thanks to the young sake-infused startup team at WAKAZE.
After working with multiple sake producers to create their own original lines of sake, including the wine barrel-matured "ORBIA", and the herb-infused botanical sake, "FONIA", the team is finally setting out to craft their vision of the future of sake all on their own, and in the big city.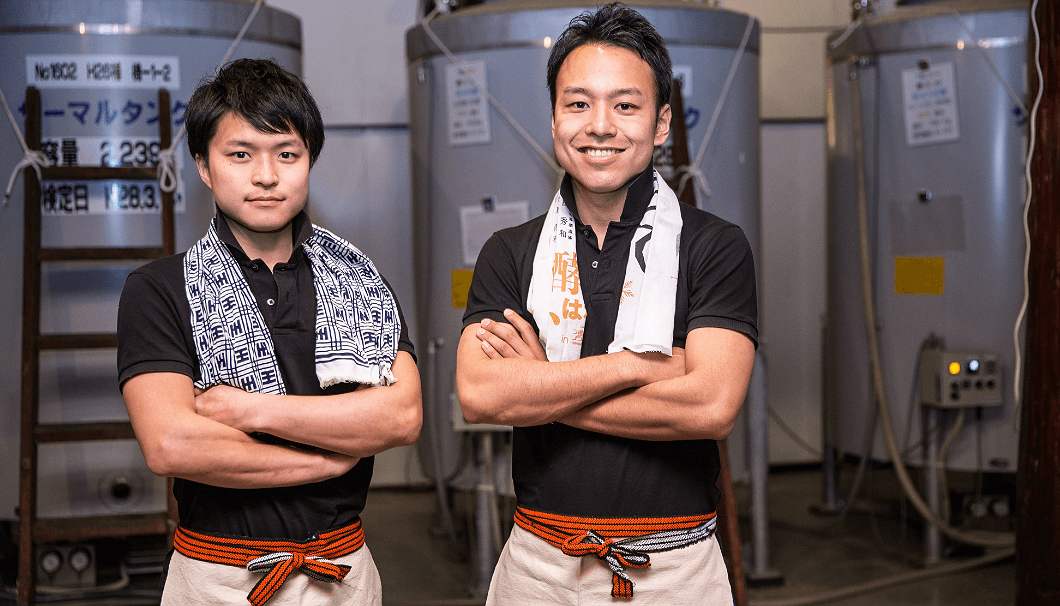 Takuma Inagawa, the president of WAKAZE(right), Shoya Imai, the brewer of WAKAZE(left)
Currently amassing funds (rapidly) on Japanese crowdfunding site, Makauke, the brewery is being constructed with an adjacent tapas bar, with plans to serve varieties of sake you won't find anywhere else.
A project pioneered by WAKAZE president Takuma Inagawa back in 2016, the brewing will be handled by young kurabito (sake brewer), Shoya Imai, who has been training for this day over the past several years, working and researching at some of Japan's most venerable sake producers, including Masuda Shuzo in Toyama, makers of Masuizumi, legendary Aramasa in Akita, and Niigata's Abe Shuzo.
Those wanting to see this brewery happen can chip in here. You can follow their progress on the official WAKAZE Facebook page. If all goes according to plan, expect a new sake brewery in Tokyo this July.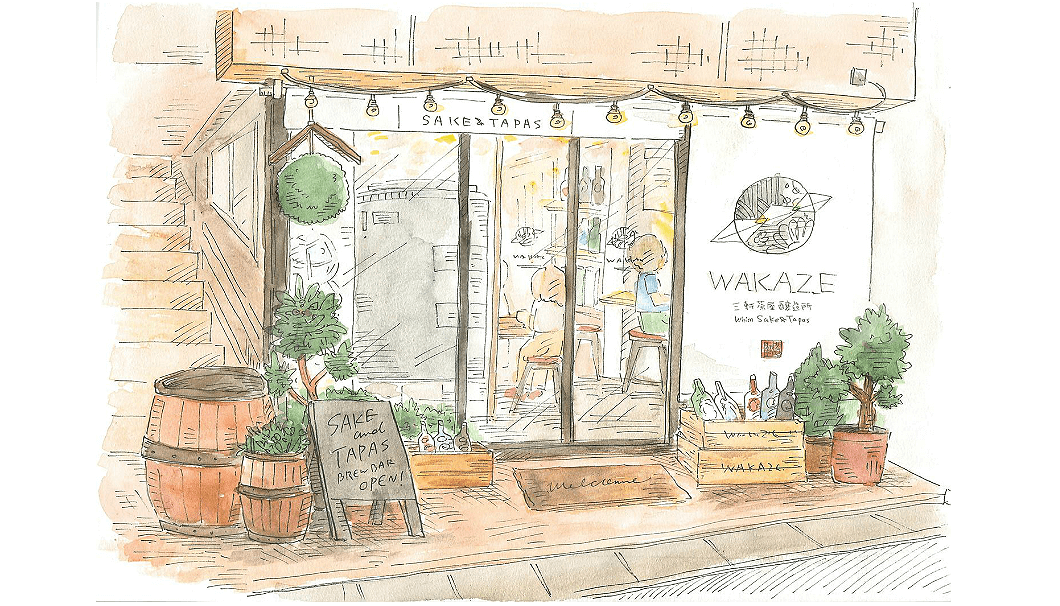 LINK: SAKETIMES | 2018/05/18 | 株式会社WAKAZEが東京・三軒茶屋に酒蔵を立ち上げ!「Makuake」にて限定初回醸造酒やお食事ご招待券を提供するプロジェクトを5/18(金)から開始