CONTENTS
1: Top 20 Restaurants Reserved By Foreigners in Japan
2: Sake and Chocolate Tasting in Seattle
3: New York Gets its First Sake Brewery "Brooklyn Kura"
1. Top 20 Restaurants Reserved By Foreigners in Japan
OpenTable has announced a list of the restaurants most reserved by foreign visitors to Japan. The restaurants were the 20 most popular among the 1600 restaurants in Japan registered to the site. Japan had a record 28 million visitors in 2017. After analyzing the results a few trends became clear—foreign guests to Japan are looking for restaurants that offer:
– unique Japanese dishes like tempura, sushi, and yakitori
– ingredients hard to find outside of Japan like wagyu (Kobe beef) and fresh vegetables
– a selection of high quality wine
– dining setups that allow guests to take part in the cooking experience or watch the chefs at work
And, not surprisingly:
See the list of restaurants (in Japanese) here:
– スリオラ(Spanish)/Ginza
– なだ万 シャングリラホテル東京(Japanese)/Marunouchi
– バードランド銀座(Yakitori)/Ginza
– みかわ是山居(Tenpura)/Kiba
Link: PRTIMES | 2018/2/14 | OpenTable、「訪日外国人が予約した日本のレストラン トップ 20」を発表〜日本でしか味わえない「食事体験」を求めて〜
2. Sake and Chocolate Tasting in Seattle
Seattle-based chocolatier Indi Chocolate will host a chocolate and sake pairing at their new Pike Place location on March 3rd. Andrew Neyens, owner of Tahoma Fuji Sake Brewing Company, and sake sommelier, Yuko Saika, will be on hand to explain sake culture and offer advice on pairings. Participants will asked to take notes and discuss which combinations they prefer.
Included in the price of admission will be:
– 3 dark chocolates of different origins
– 2 oz servings of Japanese sake from dry-to-sweet
– tour of the Indi Chocolate factory
More details about the event here:
Link: Chocolate and Sake Pairing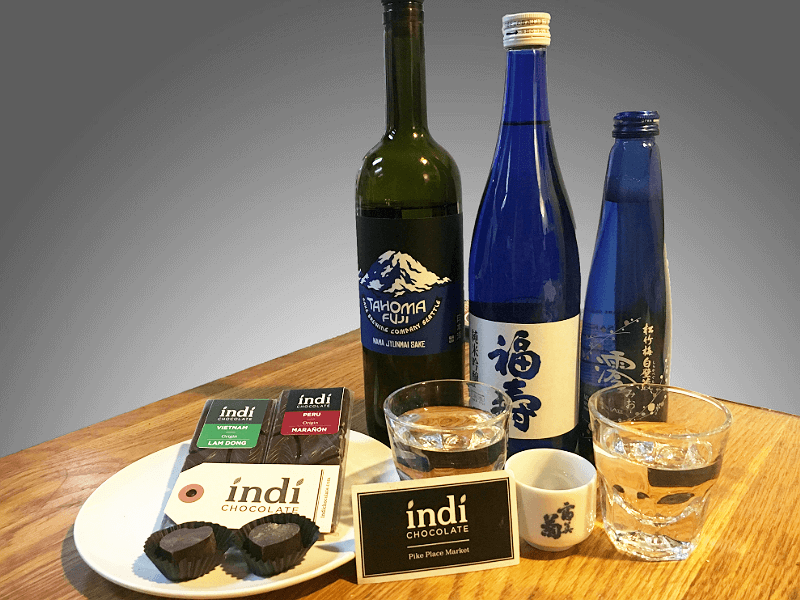 3. New York Gets its First Sake Brewery "Brooklyn Kura"
The Japanese culinary takeover of New York continues as Brooklyn has added a sake brewery to the ubiquitous sushi, ramen, and yakitori joints in the city. Owners Brian Polen and Brandon Doughan are eager to demystify the drink and show that craft sake from America can offer quality on par with its Japanese counterparts. Brooklyn Kura is located in the Industry City, a neighborhood popular with creatives and entrepreneurs.