Islander Sake Brewery Brings the Art Back to the Hawaiian Islands
In 2018, Islander Sake Brewery started in Honolulu with the aim of bringing the art of sake brewing back to the area after dozens of years without it.
Hawaii and Japan have long had a close relationship dating back 150 years, and sake was one way for Japanese settlers to deal with homesickness and keep up morale. Although the tropical climate provided some challenges, at its peak there were ten breweries operating in Hawaii. However, all but one went out of business by the end of World War II, and in 1986 the last brewery closed its doors for good.
Now, Islander Sake Brewery hopes to revitalize this industry on the islands by building on the techniques developed there and taking advantage of the pristine natural resources the islands have to offer. They also hope to share these skills and practices with the other islanders and help contribute to the local economy while providing a truly distinctive sake to Hawaii, the continental United States, and Asia.
By doing this and furthering the developments in sake brewing that operating in Hawaii has led to, it's hoped that Islander Sake Brewery will keep the Japanese-Hawaiian relationship strong for the next 150 years to come.
◎Brewery Information
Name: Islander Sake Brewery
Location: 753 Queen St. Honolulu 96813
Distribution Area: Mainly Hawaiian Islands, USA, Japan, Asia
Phone: (808) 517-8188
Email: info@islandersake.com
LINK: ISLANDER SAKE BREWERY HAWAII
Fermentation-Themed Sake Bar Opens with Help of Seattle's "Best New Chef"
On May 7, Matsuko Soma opened Hannyatou, a fermentation-themed sake bar in Seattle's Fremont Building. This is her second location after the chef's successful Kamonegi restaurant earned her the title of "2019 Best New Chef".
However, while Kamonegi specializes in soba noodles, sake takes center stage at Hannyatou, which adopts themes of Japanese izakaya pubs for its decor and focuses on small-scale dining. Only a handful of Japanese craft beers and wine are offered to help steer patrons towards their array of sake, carefully selected to represent the full spectrum of flavors that the drink boasts. Sake can also be sampled in flights and with various different cups to give newcomers an enlightening crash course in its rich diversity.
Foods like natto (fermented soy beans), tofu, and Japanese pickles are all fermented in-house and served alongside meats seasoned with miso. There is even an ice cream made with sake kasu, the leftover sediment that remains after brewing sake.
Bit by bit, Soma is bringing high-quality Japanese cuisine to the people of Seattle and finding great success in doing so. She will surely be an important player when it comes to spreading awareness of sake in the Pacific Northwest.
◎Shop Information
Name: Hannyatou
Location: 1060 N 39th Street, Seattle, Washington
Hours: 4:00 pm – 10:00 pm (Tue – Thurs) / 4:00 pm – 11:00 am (Fri., Sat.)
Close: Sun, Mon
Contact: 206-294-4104
Email: info@hannyatou.com
LINK: FOOD&WINE | 2019/05/06 | We Are Very, Very Ready for Mutsuko Soma's New Seattle Sake Bar
Sumiyoshi Shuhan Develops Special Aroma to Best Enjoy Sake In
Sumiyoshi Shuhan, a sake bar and restaurant specializing in food and drink from the island of Kyushu, has developed a special aroma that it spreads throughout its dining area in order to heighten sake enjoyment.
The scent is a special blend of natural aromas based on various types of wood such as a sweetly fragrant rosewood and herbs like clary sage. It's designed to accentuate the subtle flavors of sake without overpowering, and also to appeal to a sophisticated customer base of women in their 30s and 40s who appreciate Sumiyoshi's "field-to-table" approach to dining.
To achieve this, Sumiyoshi enlisted the help of Auscent Clan, an aroma marketing firm that customizes a "brand scent" for client businesses who want to reach potential customers via all possible senses. After developing the tailor-made aroma, Auscent Clan also installs the diffusers to achieve the best results, which they did at both Sumiyoshi locations in Tokyo and Fukuoka.
Can a room's ambient smell really have a significant impact on the enjoyment of sake? The only way to find out is by visiting Sumiyoshi Shuhan and experiencing it first-hand at Sumiyoashi's Tokyo location in the classy Hibiya district, or the Fukuoka venue in the Southern Japanese island of Kyushu.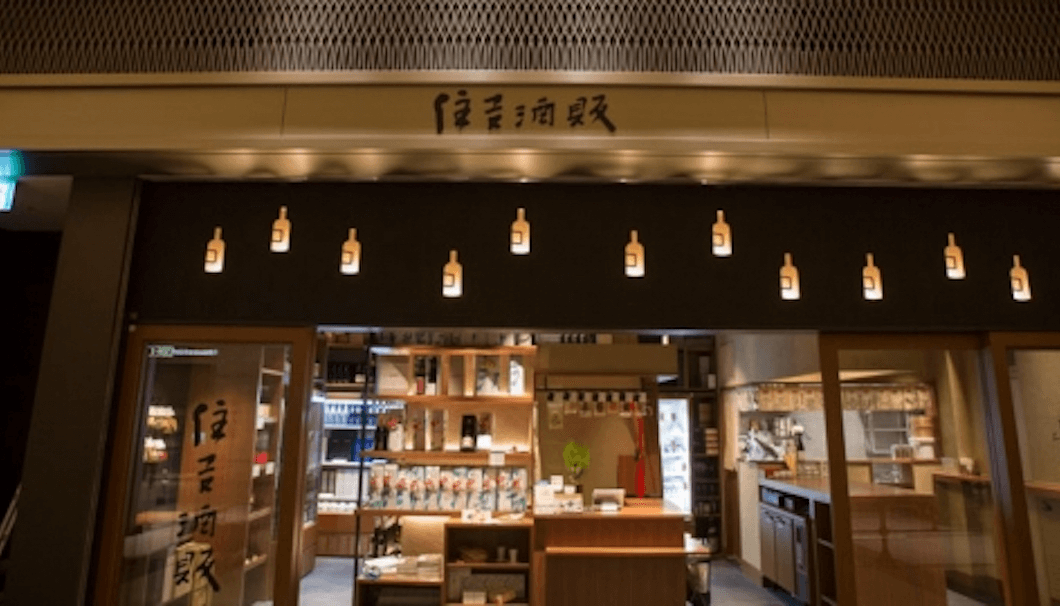 ◎Shop Information
Name: Sumiyoshi Shuhan
Tokyo Location: Tokyo Midtown Hibiya, 1-1-2 Yurakucho, Chiyoda Ward, Tokyo
Hours: 11:00 am – 10:00 pm (Weekdays) / 11:00 pm – 9:00 pm (Weekends, Holidays)
Contact: +81-3-6205-4172
Fukuoka Location: 4-2-1 Roppomatsu, Chuo Ward, Fukuoka City, Fukuoka Prefecture
Hours: 12:00 – 9:00 pm (Weekdays)
Contact: +81-9-2406-7258
LINK: PRTIMES | 2019/06/12 | 世界初?!日本酒×アロマのマリアージュ。香りマーケティングサービス『AUSCENT CLAN』(オウセントクラン)が住吉酒販に香りを導入
◎Three Online Platforms to Showcase Your News
By filling out the form of SAKETIMES PRESS English , your news will be presented on this Weekly News section of the SAKETIMES International website.
◎無料リリース情報配信機能「SAKETIMES PRESS English」
この記事への掲載は、リリース情報配信機能「SAKETIMES PRESS English」から無料でお申し込みいただけます。日本語で申請いただくと、英語の情報に編集し、掲載します。海外に向けた新規リリース情報がございましたら、SAKETIMES PRESS Eglish 申請フォーム より申請ください。