CONTENTS
1: Asahi Breweries to release Kubota Junmai Daiginjo for the first time in 25 years
2: Tokyo Restaurant "Suigian" Offers Noh Theater and Sushi Dinners in Nihonbashi
3: Panasonic Debuts Advanced New Sake Cooler at SXSW
1. Asahi Breweries to release Kubota Junmai Daiginjo for the first time in 25 years
Asahi Shuzo has announced "Kubota Junmai Daiginjo" as a full-year commodity from April 11 (Wednesday) across Japan. The Kubota Junrai Daiginjo was previously released only in June and October 2017. The release marks the first year-round product with Kubota's since the release of "Kubota Kouju" in 1993 — 25 years ago!
Kubota Junmai Daiginjo is based on the concept of "sake with a deliciousness recognizable from the first taste." The aroma is said to be reminiscent of pears and melons and is recommended as an aperitif or paired with Western food or sweets.
◎Product Information
Kubota Junmai Daiginjo
15% alcohol
1.8L 3,400 yen (excluding tax) / 720ml 1,570 yen (tax excluded)
Release date: Wednesday, April 11, 2018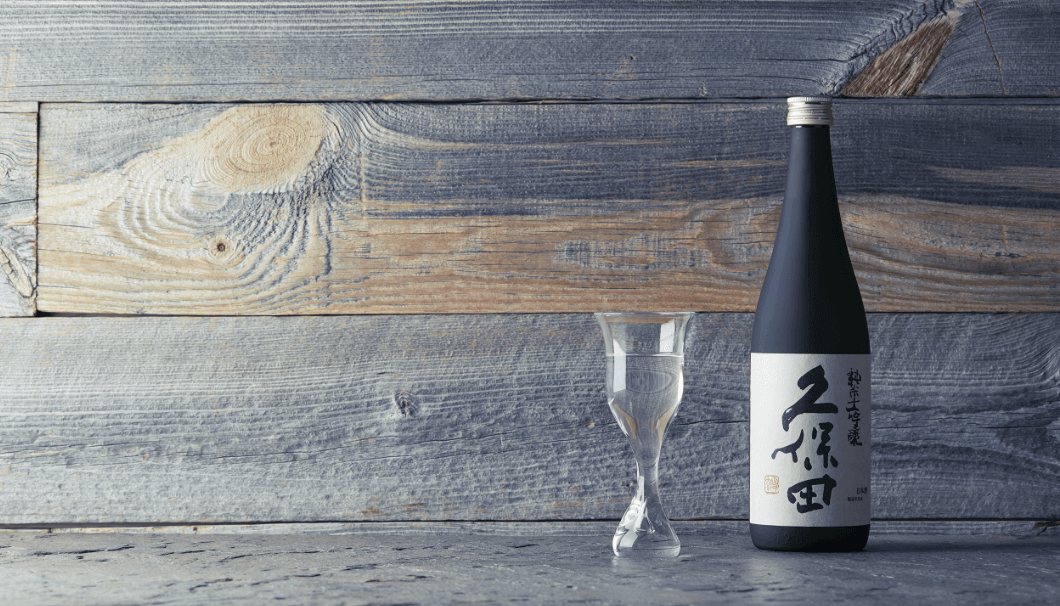 Link: 朝日酒造株式会社 あさひ便り | 2018/2/28 | 「久保田 純米大吟醸」発売のご案内
2. Tokyo Restaurant "Suigian" Offers Noh Theater and Sushi Dinners in Nihonbashi
Nihonbashi restaurant "Suigian" is registered as a World Intangible Cultural Heritage as one of the oldest performing arts center in Japan. Doubling as a "Noh" Theater style restaurant and lounge, guests can enjoy Japanese food with "all five senses" while appreciating the traditional performing arts. Both the lunch and dinner menus feature Edo Sushi, Osaka sushi and Chubu style, giving patrons a chance to see the range of styles that Japanese sushi has to offer.
The teatime menu features Tokyo's Oimatsu, Kyoto's Kamesuehiro and Kyoto's Fukujuen provides the Japanese-style afternoon tea set. Both menus are served with vintage tableware and utensils of the Edo, Meiji, and Taisho eras. The alcohol menu is made up of pure domestic wine, sake, whiskeys, and more, selected by Actor Tatsuro Tatsumi, a well-known gourmet and wine expert.
After 8:30pm the hall switches to salon style atmosphere dubbed "Momokawa Lounge" named for a phantom village, Momokawa, of the Edo period. Momokawa was said to be a salon in which people gathered, enjoyed intellectual conversation, and discussed traditional arts. Tea, pickles, and other specialty dishes are served in addition to local sake from all over Japan. It's a regal and deeply Japanese experience that no visitor to Tokyo should miss.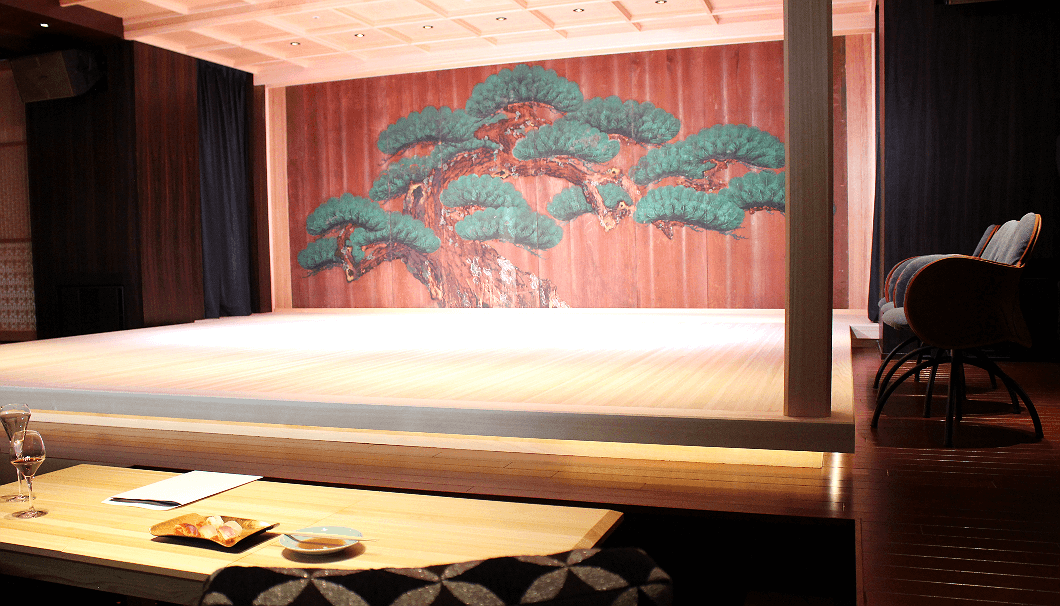 ◎Shop Information
Venue: 2-5-10 Nihonbashi Muromachi, Chuo-ku, Tokyo B1F
Access: Tokyo Metro Ginza Line · Hanzomon Line Mitsukoshimae Station Exit A (6 min walk)
Hours: 11:30am-12:00am (L.O. 11:30pm) / Dinner time: 7:00pm-8:30pm
Closed: Open all year round (except New Year's Day)
Link: 水戯庵Suigian
Link: 女子旅press | 2018/3/7 | 日本橋に劇場型レストラン「水戯庵」、能や狂言を鑑賞しつつ寿司を堪能
3. Panasonic Debuts Advanced New Sake Cooler at SXSW
Panasonic has developed an advanced Sake Cooler aimed at Japanese sake culture outside of Japan. First exhibited in Texas at SXSW in March 2017, the Sake Cooler is more than a tabletop sake chiller, it's a tool that connects brewers and people.
Inserting a sake bottle activates an internal camera which recognizes the label, displaying information about the brewer and cooling the sake to its ideal serving temperature.
The digital display panel also recommends foods that pair well with that particular sake. The Sake Cooler is targeted at overseas restaurants, and will be put through a three-day experiment by chef Koji Hagihara at New York izakaya Roki in December 2017.
Link: Panasonic | 2018/1/31 | Looking back on the challengeof the Game Changer Catapult at SXSW
Link: Panasonic | Sake Cooler
Link: Panasonic | Sake Cooler – Experiment at Restaurant in New York
Link: Panasonic | Game Changer Catapult
Contact: sake_cooler@ml.jp.panasonic.com