CONTENTS
1: Meet The Winners of "The Sake World Cup": SAKE COMPETITION 2018
2: Design the Next DASSAI – DASSAI DESIGN AWARD 2018 Now Accepting Entries
3: IoT × Sake Solution may Become a Reality with SoftBank's Innovation Program
Meet The Winners of "The Sake World Cup": SAKE COMPETITION 2018
You might call it the World Cup of Sake. The 7th annual Sake Competition winners were announced and we have the official winners for all eight categories. Of note is the newly established "Overseas Brewed Division", which was won by America's Arizona Sake, followed by Canada's Ontario Spring Water Sake Company. Check out the rest below and add some of the winners to your sake collection!
◎List of Winners
Junmai Category : Aizumiyaizumi Junmai / Miyaizumimeijo(Fukushima)
Junmaiginjo Category : Zaku(Meguminotomo) / Shimizuseizaburo shoten(Mie)
Junmaidaiginjo Catagory : Nanbubijin Junmaidaiginjo / Nanbubijin(Iwate)
Ginjo Category : Daiginjo Kiwamihijiri / Miyashita shuzo(Okayama)
Super Premium : Catagory Kamoshi / Senkin(Tochigi)
Sparkling Category : Nanbubijin Awasake Sparkling / Nanbubijin(Iwate)
Label Design Category : Fukunishiki Sinryoku no harimaji / Fukunishiki(Hyogo)
Overseas Exhibition Drinking Division Category : Junmai Ginjo Nama / Arizona Sake LLC(U.S.A)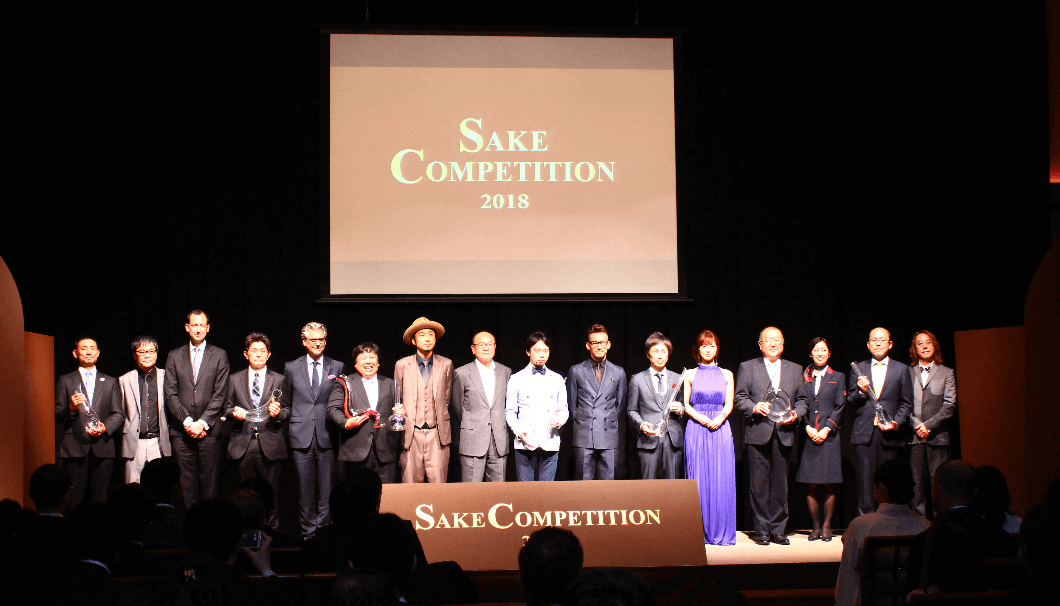 LINK: SAKETIMES | 2018/06/11 | 【速報】「SAKE COMPETITION 2018」上位入賞酒が発表されました!
Design the Next DASSAI – DASSAI DESIGN AWARD 2018 Now Accepting Entries
Here is a call to all of the budding designers out there who want to take a crack at making waves in the sake world.
Asahi Shuzo, makers of the internationally renowned sake brand Dassai, are hosting a competition open to all designers to create an all new vision of the famous label. The company is looking for designs that tap into the diverse values ​​and fresh sensibilities of today's young creative minds. The winning design will be used on as the packaging design for the famous sake both in Japan and internationally.
You can find info here regarding how to enter here.
Best of luck! If you submit an entry, let us know how it goes!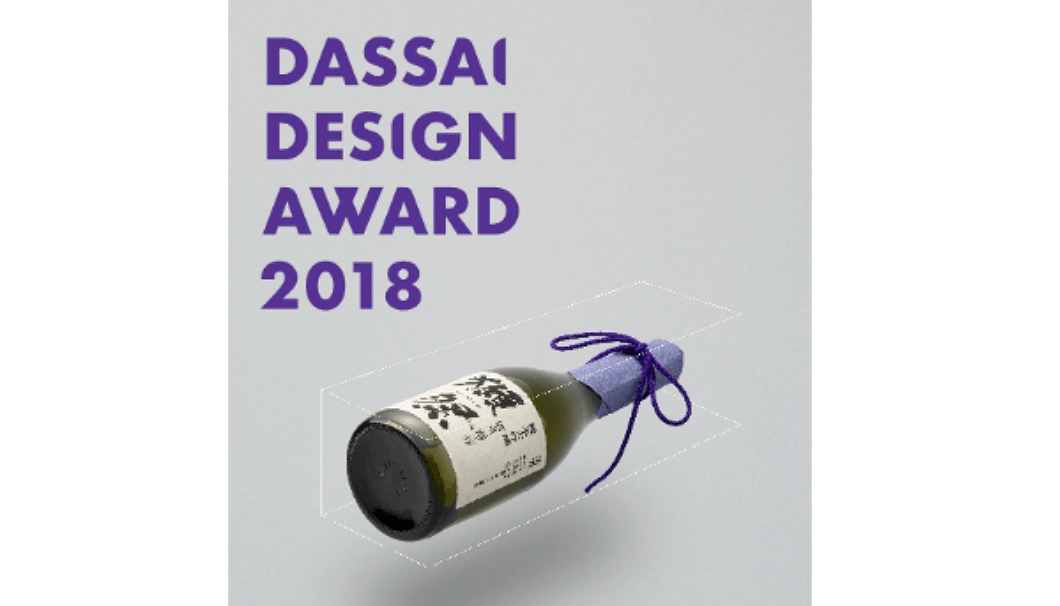 LINK: PRTIMES | 2018/06/01 | DASSAI DESIGN AWARD 2018 6月1日から作品応募受付開始
IoT × Sake Solution may Become a Reality with SoftBank's Innovation Program
In November 2017, SoftBankannounced the third SoftBank Innovation Program, designed to create new opportunities together with different companies across an array of fields developing marketing and commercialization through the innovative use of SoftBank technologies.
The 5 themes for this year's categories are:
– AI as a Service
– Disrupt
– EdTech
– Home
– AR (Augmented Reality) / VR (Virtual Reality)
Approximately 300 applications were submitted, nearly doubling the 167 entries last year, with a particularly high number of applications from Singapore.
Why should you care? We were just getting to that.
A Japanese sake business that applied for Disrupt's theme, Nihonshu Oendan Co. , was one of the 8 business selected for further market testing. A concept and solution integrating IoT (internet of things) and sake brewing, the company is looking to address the industry-wide issue of the lack of skilled brewing successors. In order to make sake of higher quality more consistently during the transition from one generation of brewers to the next, they are utilizing sensors for temperature and other factor control management throughout various aspects of brewing, hoping to serve as a tech solution to fill the gap between generations.
While just getting off the ground, we'll be sure to update as things progress. In the meantime, you can buy their Nihonshu Ouendan Co. produced sake and awesome hoodies here.
LINK: ロボスタ | 2018/06/04 | 3度目となる「ソフトバンクイノベーションプログラム」、応募は昨年の約2倍に うち8社と協業