New SAKETIMES Infographics Added in Chinese, French, and Portuguese
Starting today, SAKETIMES will be offering infographics that illustrate terms and concepts of sake brewing, drinking and serving in a total of six languages. In addition to Japanese and English, these handy charts can be downloaded in both traditional and simplified Chinese as well as French and Portuguese.
The translations of these infographics were accomplished with the help of great sake supporters from around the world. Chinese assistance was provided by Taiwan's Wine & Spirits Digest, a monthly magazine that also created the WSD Sake Awards, showcasing the best sake in their country.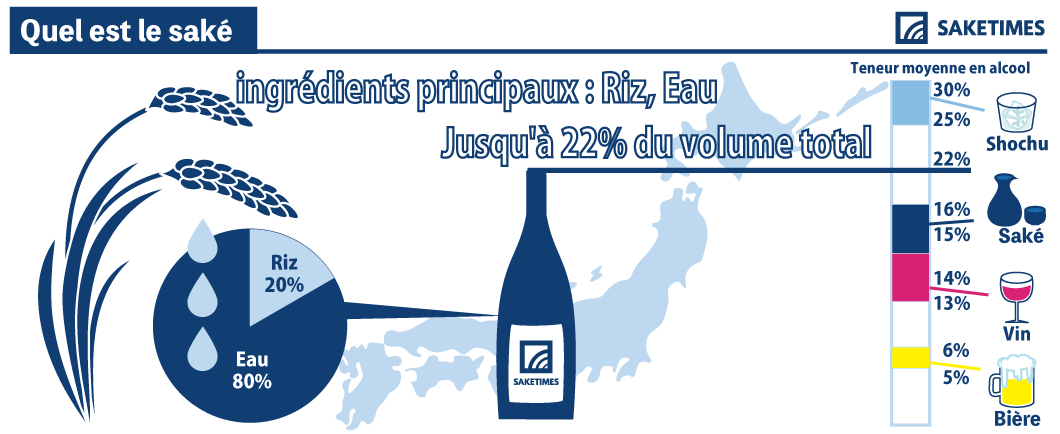 The French infographics came with the support of Midorishima, an import/export company dealing in sake and spirits. They're also certified sake educators!
Alexandre Tatsuya Iida and the Japanese Embassy in Brazil helped with Portuguese. Iida is a certified sake samurai and a vigorous proponent of sake in Sao Paolo, working tirelessly to bring awareness to the beverage there.
As with the Japanese and English infographics, we encourage anyone active in promoting sake to download and use these tools freely. For example, they may be very useful in restaurants or liquor stores to guide customers in their selections, or they can be a handy visual aid for sake events and lectures.
• Simplified Chinese: https://en.sake-times.com/infographics-download_sc
• Traditional Chinese: https://en.sake-times.com/infographics-download_tc
• French: https://en.sake-times.com/infographics-download_fr
• Portuguese: https://en.sake-times.com/infographics-download_pt
• English: https://en.sake-times.com/glossary/infographics-free-download
• Japanese: https://jp.sake-times.com/infographics-free-download
LINK: PRTIMES | 2019/04/23 | 日本酒専門WEBメディア「SAKETIMES」が無料提供する、日本酒用語を解説したインフォグラフィックが中国語(简体字/繁体字)・フランス語・ポルトガル語版を追加し6言語対応に
SAKE COMPETITION 2019 to Add Snack Category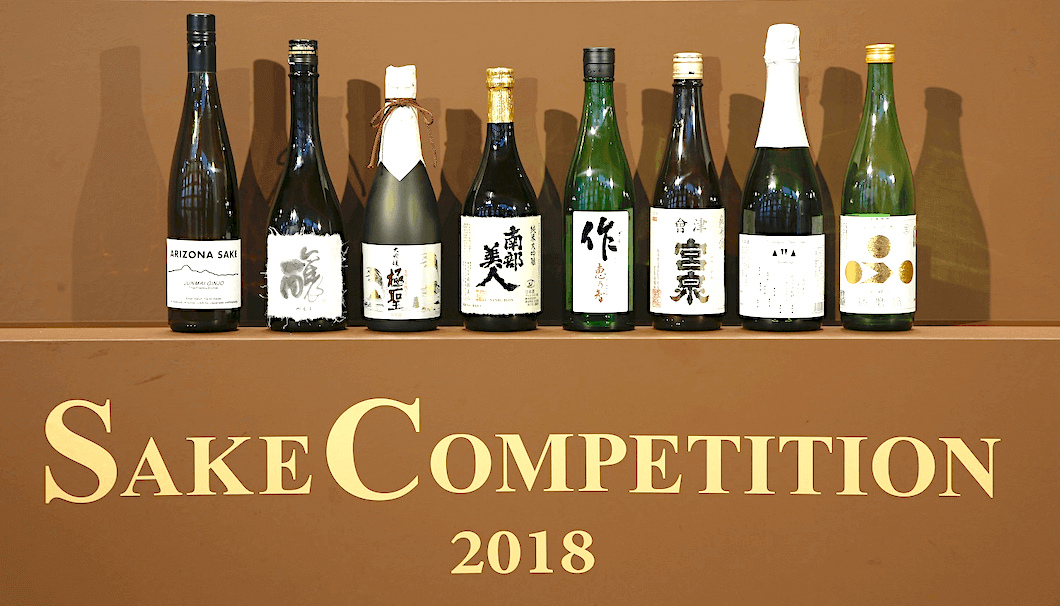 The consumer-oriented SAKE COMPETITION will return this year awarding only commercially available sake, without any brand bias via blind tasting. However, for the first time snacks that go well with sake will also be competing for top honors.
In addition to the seven existing categories of Junmai, Junmai Ginjo, Junmai Daiginjo, Ginjo, Super Premium, Sparkling, and Foreign Produced Sake, this year introduces a brand new Otsumami Gran Prix. "Otsumami" is a Japanese word that refers to the types of snack often served with alcohol like seasoned nuts or crackers. In this competition, a panel of sake experts will judge which otsumami goes best with sake in particular.
This category is not restricted to Japanese snacks either; salty and savory finger foods from all over the world are eligible to take part if deemed fit to nibble on with a nice junmai.
The Grand Prix winner will be recognized at a ceremony at Tokyo's Peninsula Hotel.
The Foreign Produced Sake category is also a relatively new addition, introduced last year. The 2018 winner was none other than American entrant Arizona Sake LLC!
LINK: SAKETIMES | 2018/04/19 | 世界一おいしい日本酒を決める「SAKE COMPETITION 2019」が開催決定!今年度より「おつまみグランプリ」が新たに開催!
KitKat Bar Utilizes AI to Find Your Perfect Sake Pairing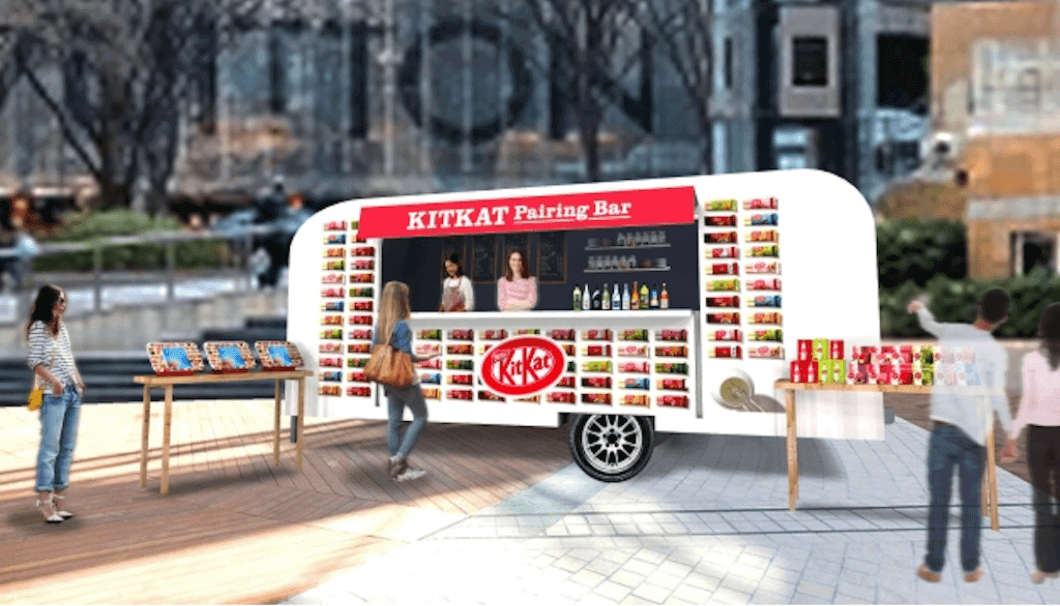 Nestle Japan is holding a Regional KitKat Pairing Bar during CRAFT SAKE WEEK at Roppongi Hills April 19 thru 29. This AI-manned bar will choose among a potential 1,650 combinations of different sake and KitKat flavors that it deems to suit your tastes.
Visitors who pay two CRAFT SAKE WEEK Coins will be given five questions to answer. Based on those responses the AI bartender will select one of 10 kinds of sake and 15 kinds of KitKat that you are sure to enjoy.
Among the dozens of regional flavors of KitKat are Tokyo Rum Raisin, Okinawa Sweet Potato, and Kyoto Green Tea. Every day a different selection of KitKats and sake will be offered – great news for repeat visitors!
Sake and unusually flavored KitKats are two quintessential Japanese treats, so an opportunity to merge both into a custom dining experience is not one to miss.
◎Event Information
Name: Regional KitKat Pairing Bar – Craft Sake Week at Roppongi Hills
Date: Friday, Apr 19 to Monday, Apr 29
Time: 12:00 p.m. – 9:00 p.m.
Location: Roppongi Hills Arean, 6-9-1 Roppongi, Minato Ward, Tokyo
LINK: SAKETIMES | 2019/04/12 | 日本酒とのペアリングをAIが提案する「ご当地キットカット ペアリング BAR」が4/19(金)~29(月・祝)に「CRAFT SAKE WEEK」内にてオープン!
◎Three Online Platforms to Showcase Your News
By filling out the form of SAKETIMES PRESS English , your news will be presented on this Weekly News section of the SAKETIMES International website.
◎無料リリース情報配信機能「SAKETIMES PRESS English」
この記事への掲載は、リリース情報配信機能「SAKETIMES PRESS English」から無料でお申し込みいただけます。日本語で申請いただくと、英語の情報に編集し、掲載します。海外に向けた新規リリース情報がございましたら、SAKETIMES PRESS Eglish 申請フォーム より申請ください。