KitKat Yogurt Sake Flavor On Sale
On March 16, KitKat Yogurt Sake went on sale at souvenir shops all over Japan. This is the latest collaboration between Nestle Japan and former soccer player Hidetoshi Nakata.
As with past sake-themed KitKats, Nakata went in search of hidden gems of the Japanese sake world to highlight in this latest iteration. This time the star of the collab is Niizawa Sake Brewery's Super-Rich Jersey Yogurt Sake with its blend of sake and yogurt made from the milk of Jersey cows.
Yogurt's combination of sweet and sour flavors go well with sake, but because of the active bacteria, the mixture is very hard to store and transport. This means that bottled sake labels featuring the mixture are hard to come by, even in Japan. KitKat Yogurt Sake, though, uses a powdered version of the star ingredient – so it can be shipped anywhere with relative ease.
This is the fourth KitKat created with the help of Nakata, following last year's KitKat Yuzushu Bijofu, 2018's KitKat Umeshu Tsuru Ume, and the original KitKat Sake Masuizumi in 2017. With the rich diversity of Japanese sake available, Nakata probably won't be running out of new KitKat flavor ideas any time soon.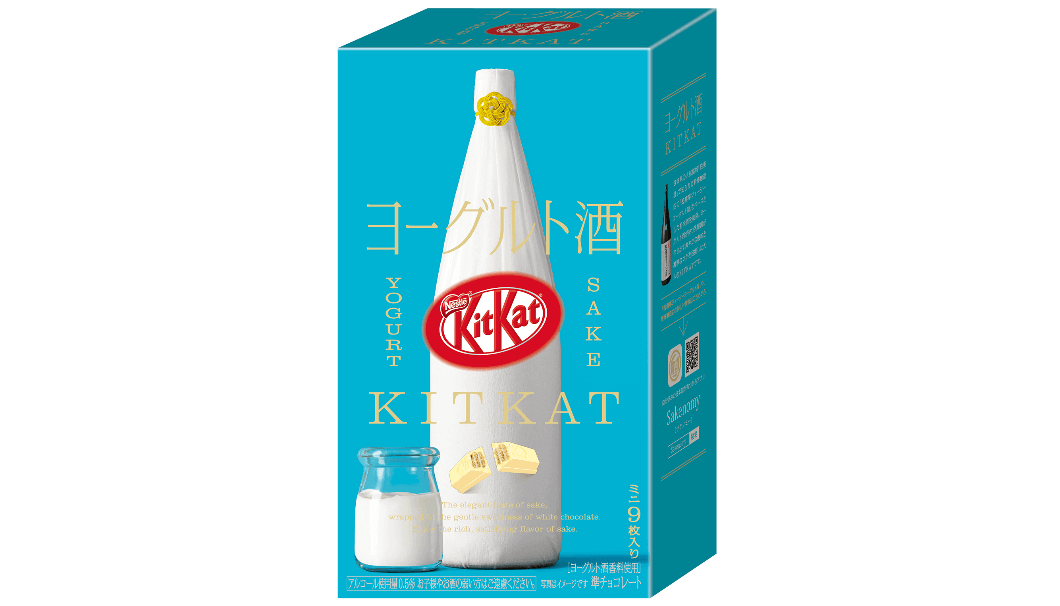 LINK: PRTIMES | 2020/3/4 |海輸出が困難な銘酒「ヨーグルト酒」の知られざる魅力を世界へ発信! 「キットカット ミニ ヨーグルト酒」 3月16日(月)発売

Fruit-Free, Fruit-Scented Sake On Sale
On March 10, major sake, beverage, and seasoning producer Takara Shuzo launched two new sparkling sake labels that feature the aroma of either strawberries or bananas. Takara Shuzo hopes to attract a wider diversity of drinkers with the new flavors.
The new bottles are dubbed "Ichika" and they're sold as a part of the company's popular Mio line of sparkling sake. Despite their unique aroma profiles, there are no added flavors, perfumes, or even fruit in the new beverages. Like all true sake, it's just rice, water and koji yeast.
They're also low-alcohol at only 4%, which combined with their light and bubbly sweetness, makes them a very suitable drink for enjoying at casual occasions. In addition to wooing younger drinkers in Japan, Ichika could be a great drink to help initiate people all over the world to the smooth and natural flavors that sake has to offer.
◎Product Information
Name: Takara Shuzo Mio "Ichika" Strawberry Scented Sparkling Seishu / Takara Shuzo Mio "Ichika" Banana Scented Sparkling Seishu
Type: Sparkling Sake
Alcohol: 4%
Volume: 210mL
Price: 310 yen
Release Date: Mar 10, 2020
LINK: 日本経済新聞 | 2020/2/21 |フルーツの香りの日本酒、全国発売 宝酒造
"Ethical Gin" Made from Sake Lees Developed
Ethical Spirits is a startup distillation venture based in Tokyo with a plan to create a circular and sustainable economic system involving Japan's rice farmers, sake breweries and their own product, Craft Gin Last.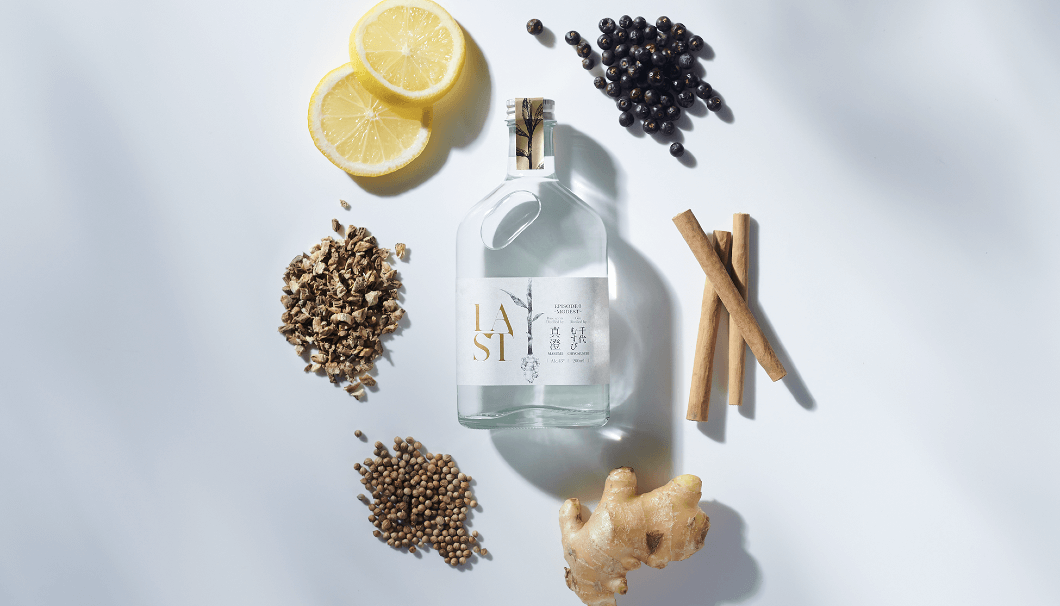 Craft Gin Last is distilled from sake lees or "kasu" – the leftover sediment from the production of sake. According to Ethical Spirits, about 20,000 tons of sake lees are produced in a year. While it's found a secondary purpose in food and even cosmetics, a great deal of this sediment is currently still treated as a waste product.
Ethical Spirits has found a way to convert this lees into a mellow-flavored gin. The profits from its sales can then be used to purchase rice, which is supplied to the breweries, who can then produce even more sake lees and thus more Craft Gin Last.
Everyone in the cycle benefits, but more importantly, Ethical Spirits is acquiring their rice from the growing acres of abandoned farmland in Japan. So, drinking Craft Gin Last is not only supporting its own renewable system, but helping Japan's environment and agriculture as a whole.
Pre-sales for the first run of this gin, titled "Episode 0," will run from March 4 to April 30. In addition to helping revitalize Japanese farmland, it's also a great way to continue supporting sake brewing while enjoying something stiffer for a change.
◎Product Information
Name: Craft Gin Last
Type: Distilled Liquor
Alcohol: 43%
Volume: 200mL
Price: 3,580 yen
Release Date: Jan 29, 2019
Website: https://shop.ethicalspirits.jp/
LINK: PRTIMES | 2020/3/4 |「酒粕リユース蒸溜所」産業廃棄物として処分される酒粕をリユースし、ジンを創ると共に循環経済を実現する世界初のプロジェクトが始動
◎Three Online Platforms to Showcase Your News
By filling out the form of SAKETIMES PRESS English , your news will be presented on this Weekly News section of the SAKETIMES International website.
◎無料リリース情報配信機能「SAKETIMES PRESS English」
この記事への掲載は、リリース情報配信機能「SAKETIMES PRESS English」から無料でお申し込みいただけます。日本語で申請いただくと、英語の情報に編集し、掲載します。海外に向けた新規リリース情報がございましたら、SAKETIMES PRESS Eglish 申請フォーム より申請ください。