CONTENTS
1: Melbourne's First Sake Festival in June
2: Nagano's Ikeda Town Celebrates 30 Years of Herbs and Flowers
3: Sake Competitions Reign Over 2018
Melbourne's First Sake Festival in June
As Japan's sake market stagnates, the industry is gradually turning to the largely untapped export market. Australia is becoming an especially attractive market for Japanese sake brewers, as alcoholic beverages rank among the top ten products exported to the land down under — the main one being sake.
Enter Melbourne's first ever sake festival scheduled for June, organized in cooperation with Black Market Sake, Deja Vu Sake Company, Sake Shop, and Sake Net Australia.
Participants can purchase either daytime or evening tickets, where they will be able to sample more than 60 varieties of sake from all over Japan — a rare opportunity. Ticket purchases also include a tasting glass, allowing attendees to take their sake experience home.
◎Event Information
Event: Sake Festival Melbourne
Dates: June 9th – June 3rd
Hours: 11:00am-4:00pm / 5:00pm-9:00pm
Venue: 524 Flinders St., Melbourne
Price: $50 AUD (for either daytime, or evening ticket)
LINK: NICHIGO PRESS | 2018/05/04 | 6月にメルボルンで酒祭りを開催
Nagano's Ikeda Town Celebrates 30 Years of Herbs and Flowers
Ikeda Town is located in Nagano Prefecture with a scenic view overlooking the North Alps. The town is well-known for growing flowers and herbs for the last 30 years. The first Sake & Herb cocktail competition will be held there and the event is collecting original cocktail recipe ideas from May 1st to June 30th. The only rules are to use edible herbs and that the recipe should be original. Winners will be announced at the end of July.
LINK: 日本経済新聞 | 2018/05/03 | 食用ハーブを使用したオリジナルの日本酒カクテルを募集
Sake Competitions Reign Over 2018
Why is 2018 the year of sake? Because there are a ton of sake competitions on tap. Here are just a few to keep an eye on in the coming weeks and months.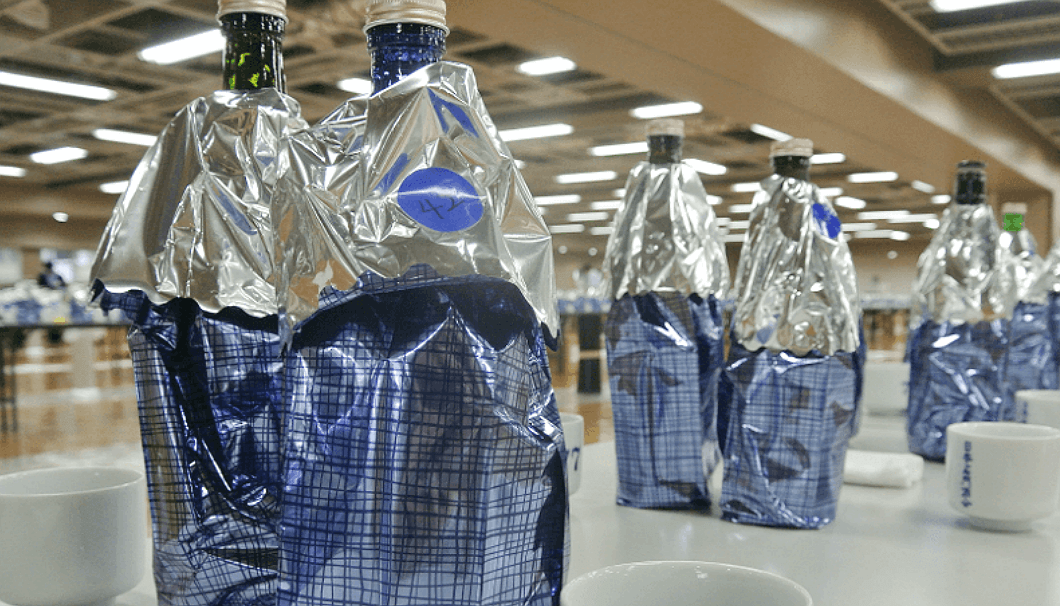 1. Japan Sake Awards (May 17th)
While there are now plenty of different sake awards worth watching, the Japan Sake Awards have long been the godfather of sake award competitions. Started in 1911 by the National Research Institute of Brewing, the awards began as the ultimate skill test in sake craftsmanship. The contest focused on ginjo-style sake with entries brewed specifically for judging. The original intent was to promote the improvement of brewing skill and technique. This vision has evolved along with market changes and the awards are now run in cooperation with the Japan Sake Makers Association.
Results for this year will be announced shortly. Keep checking SAKETIMES for the results as soon as they're made public!
2. Sake Competition 2018 (June 11th)

SAKE COMPETITION 2018, which judges only commercial sakes available on the market takes place on May 16th (preliminary) and 18th (final), with the winners announced on Monday, June 11th. The competition has special judging categories: sake brewed outside of Japan; Super Premium Sake; label design; and sparkling sake. The diversity of categories sets it apart from other competitions.
3. International Wine Challenge (IWC) (May 14th and July 10th)


The Sake Division of the International Wine Challenge (IWC), the world's largest wine competition, has been in place since 2007. Judging will take place in Yamagata during the week of May 14th-18th, with announcements for the Gold, Silver, and Bronze prize winners scheduled for May 18th. Only one sake among them all will be certified as the IWC Champion Sake. The winner of the overall competition will be announced at the IWC Award Dinner in London on July 10th.
4. U.S. National Sake Appraisal

 (June 13th)
Established in 2001 with the aim of promoting high-quality sake in the U.S, the U.S. National Sake Appraisal will be held on June 13th. All entries to the competition will be available at the Joy of Sake in Honolulu, New York, London, and finally, Tokyo later this year.
◎Event Information
Event: Joy of Sake
New York: June 15, 2018 6:30pm – 9:30pm / Metropolitan Pavilion
Honolulu: July 27th, 2018 6:30pm–9pm / Hawaii Convention Center
London: September 28th, 2018 from 6pm–9pm / Barbican Center
Tokyo: November 7th, 2018 6pm–9pm / Gotanda TOC Building on the 13th floor
LINK: National Research Institute of Brewing
LINK: SAKETIMES | 2018/04/27 | 世界一おいしい日本酒を決める「SAKE COMPETITION 2018」開催決定。2018年は新たに「海外出品酒部門」を加えた8部門で審査!
LINK: SankeiBiz | 2018/05/02 | IWC 2018「SAKE 部門」455社、1636銘柄のエントリー
LINK: SAKETIMES | 2018/03/05 | 海外最大の日本酒イベント「JOY OF SAKE」2018 年の開催スケジュールを発表!初開催のロンドンを含め世界 4 都市のイベントツアー