Chance to Try Sake Cups from All Over Japan Comes to Sydney
For ten days in October, Sydney Craft Week hits the arty Redfern area of the major Australian city. Among the participants at the event will be Japanese crafts dealer Simply Native.
In addition to displaying various crafts and materials from Japan, Simply Native will also be holding a series of workshops. The seminars will let people get a hands-on experience making various regional works like the beckoning cats (maneki neko) of Aichi or Yamato indigo dyed pieces of Tokyo.
Of particular interest to sake fans is a workshop to "experience enjoying sake with ochoko." Ochoko are the small porcelain cups commonly associated with drinking sake in Japan.
Details are unclear at the moment, but the event description would suggest a chance to sample sake from a variety of ochoko crafted by various artisans around Japan, and see first-hand how the differences in craftsmanship can affect taste. If so, it promises to be an informative and entertaining time for both sake enthusiasts and first-timers alike.

◎Event Information
Name: Japan Craft Shop by Simply Native at Sydney Craft Week
Date: Friday, Oct 11 to Sunday, Oct 20
Time: 9:00 am – 9:00 pm
Location:Cubby Space, 114 George Street, Redfern, NSW
Admission: Free (Workshop fees seperate)
Website: Sydney Craft Week
LINK: PRTIMES | 2019/08/31 | Sydney Craft Week
Matchmaking Service Begins for Breweries and Potential Successors
Mirai Sake Company is offering a unique service that brokers succession agreements between sake breweries and those interested in taking over such businesses.
The service, which started last July, will help introduce brewery owners with potential successors. Also, if a match is made, Mirai will provide support to the new owner in the form of sales channels through their own chain of stores and through department stores all over Japan.
The service is free for current brewery owners. Instead, the successors will be charged a commission, but not until a deal has been finalized.
Japan is grappling with issues arising from its aging population, impacting the sake industry as much as any other as common laborers and key players alike age out of the workforce, leaving the futures of many businesses uncertain. Mirai Sake Company's matching service may just help some breweries facing an untimely demise thrive well into the future.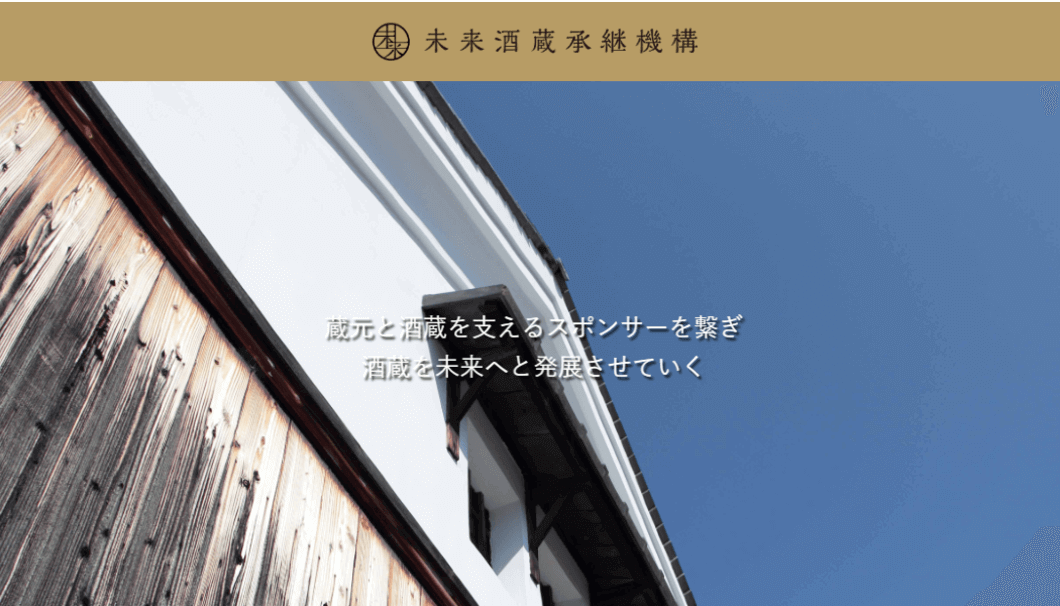 LINK: SAKETIMES | 2019/09/06 | 蔵元と酒蔵を支えるスポンサーを繋ぎ、酒蔵を未来へと発展させる「未来酒蔵承継機構」サービス開始
Fruity Kiwi Yeast Sake Released
Niigata's Shirataki Sake Brewery, makers of the popular Jozen Mizuno Gotoshi brand, have teamed up with Mitsubishi Foods for a tangy new take on sake called Jozen Mizuno Gotoshi Kiwi Kobo Jikomi.
This new offering has been brewed with a type of yeast derived from kiwi fruit, to give the sake a light and sour taste with an exceptionally fruity aroma. However, we can still expect the clear and crisp taste that Jozen Mizuno Gotoshi is known for.
As might be expected from such a light-hearted beverage, the alcohol content is relatively low for a sake, at around 8% to 9%. This, combined with their portable 300mL (10oz) bottles makes them great for casual drinking or picnics outdoors.
◎Product Information
Name: Jozen Mizuno Gotoshi Kiwi Kobo Jikomi
Alcohol:8% to 9%
Volume: 300mL
Price: 592 yen
Release Date: Aug 27, 2019
LINK: 三菱食品 | 2019/08/21 | 「上善如水キウイ酵母仕込み」を新発売
◎Three Online Platforms to Showcase Your News
By filling out the form of SAKETIMES PRESS English , your news will be presented on this Weekly News section of the SAKETIMES International website.
◎無料リリース情報配信機能「SAKETIMES PRESS English」
この記事への掲載は、リリース情報配信機能「SAKETIMES PRESS English」から無料でお申し込みいただけます。日本語で申請いただくと、英語の情報に編集し、掲載します。海外に向けた新規リリース情報がございましたら、SAKETIMES PRESS Eglish 申請フォーム より申請ください。