Sake Giant Gekkeikan
There aren't many sake producers in Japan that stand shoulder to shoulder with Gekkeikan. The company, based in Kyoto's famous sake district of Fushimi, is a leader both in market share and innovation.
It's a company full of clout and vision in an otherwise often pessimistic industry that needs bold leadership more than ever.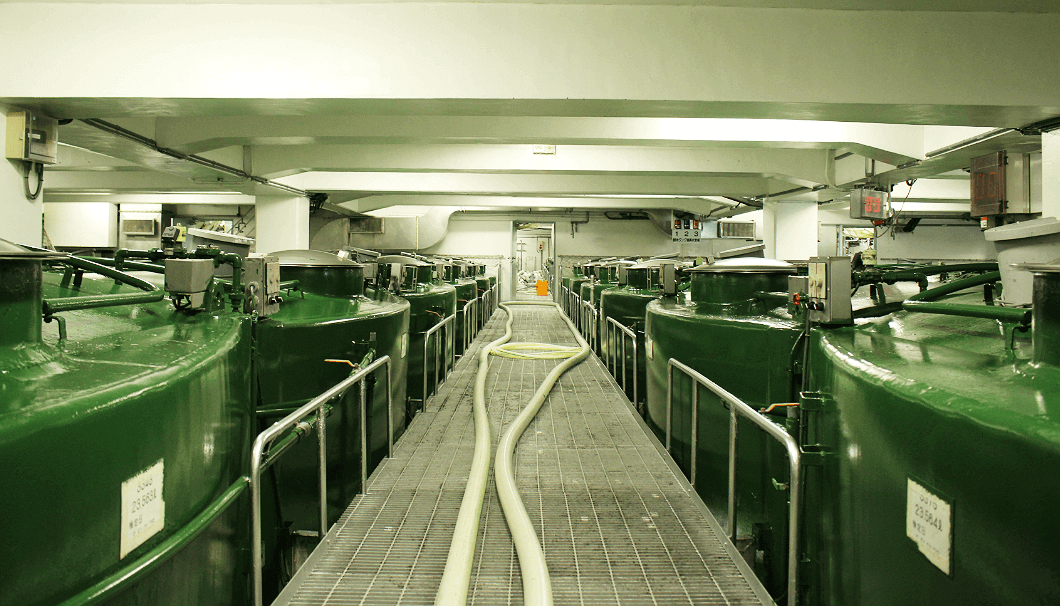 This is where Taiji Okura comes in. The eldest son of current Gekkeikan president Haruhiko Okura, he stands as heir-apparent to the company's top spot, but it wasn't always that way.
Both Traditional… and Not
It's important to note that sake brewing is a very traditional industry made up largely of family-run companies in which the eldest son is often expected to take over. The first-born is thus usually groomed for the business at an early age by spending time in the brewery and learning from staff. This is as much the standard for small rural breweries as it is for large corporations.
This was not the case for Taiji, though. Growing up, he had even less experience in the brewery as a common tourist passing through might. And while he knew the hereditary system of breweries well, his father apparently never once mentioned it to him.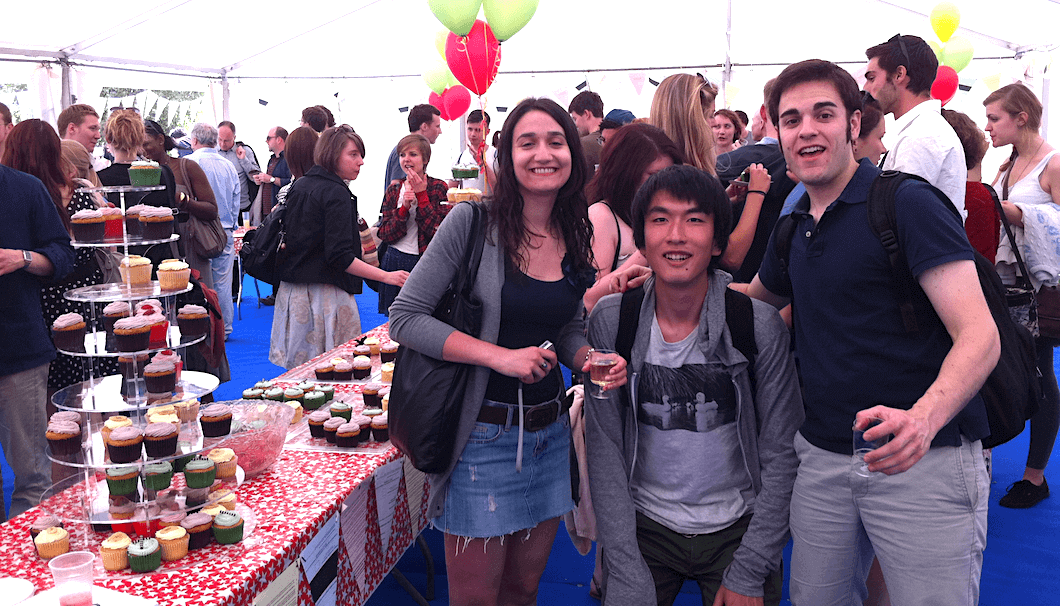 A young Taiji Okura instead studied overseas, broadening his horizons rather than focusing on brewing
In a way, this was a relief for the young Taiji, as it gave him the freedom to pursue his own interests.
Finding Passion for the Future of Sake
Regular readers of our Japanese language site may be surprised to learn that they've probably read some articles written by the future head of Gekkeikan during his internship at SAKETIMES earlier this year.
After earning a degree in economics, specializing in developing countries and studying in the U.K., one of Okura's passions was to work for a start-up. Such an opportunity, though, didn't make itself immediately available and Okura wound up in the banking industry.
Then, at around 30 years of age, Okura had the opportunity to give his future a little more thought, and, given his ties to the sake industry, SAKETIMES, and its efforts to revitalize sake through the sharing of stories and the spreading of sake information, presented itself as a perfect fit.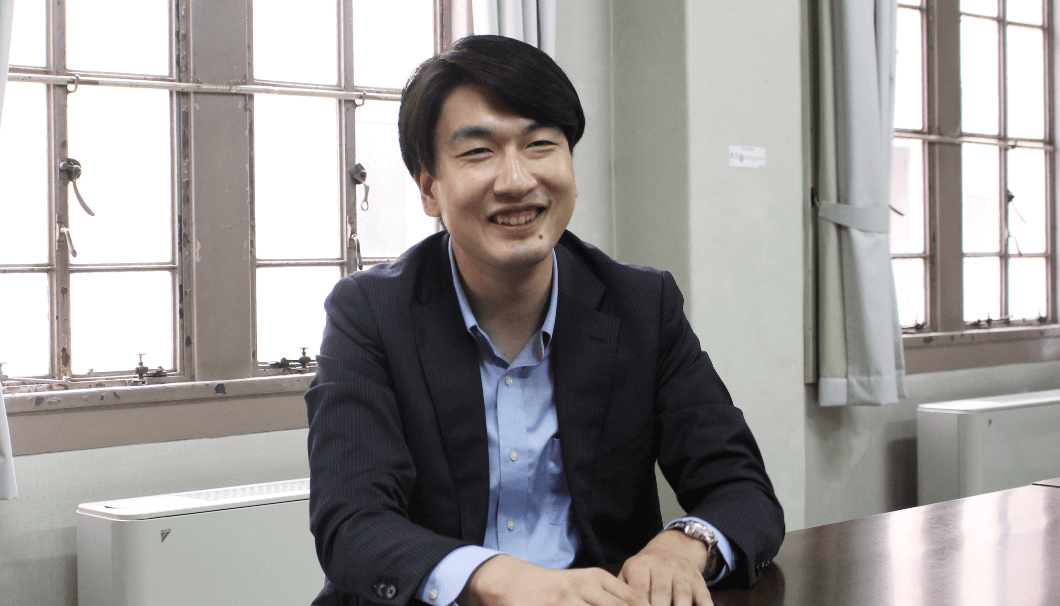 He worked in the editorial department as a web media editor, writing articles and joining interviews. Through this work, he could see first-hand the efforts being made all over the world to reverse an industry that's been on the decline since the 70s.
"When I started at Gekkeikan," Taiji told us in a recent interview, "I felt how the sales of sake have fallen and the difficulties this has made and continues to make for the company, and how the employees all felt that. On the other hand, SAKETIMES members and some of the people whom I met through interviews are all actively pursuing new opportunities for sake. That attitude stuck with me, and from that experience, I can understand how to 'see the potential of sake.' So, I think it was good to have had an internship."
Lessons Learned
As we mentioned, Taiji's father never actually asked him to take over, or even work at Gekkeikan. After school he landed a job at one of Japan's largest financial institutions, Mizuho Bank, and worked his way up in the company for six years. It wasn't until then that his father began asking him if he was willing to work at Gekkeikan and possibly one day become president.
His father's rationale for this method of succession remains a mystery to Taiji. He recalls, "In the case of brewery owners' sons and daughters, there are many who often played in the brewery when they were children, but that was not the case with me at all. I've never been to the Gekkeikan brewery. Maybe my father thought it didn't need to be shown."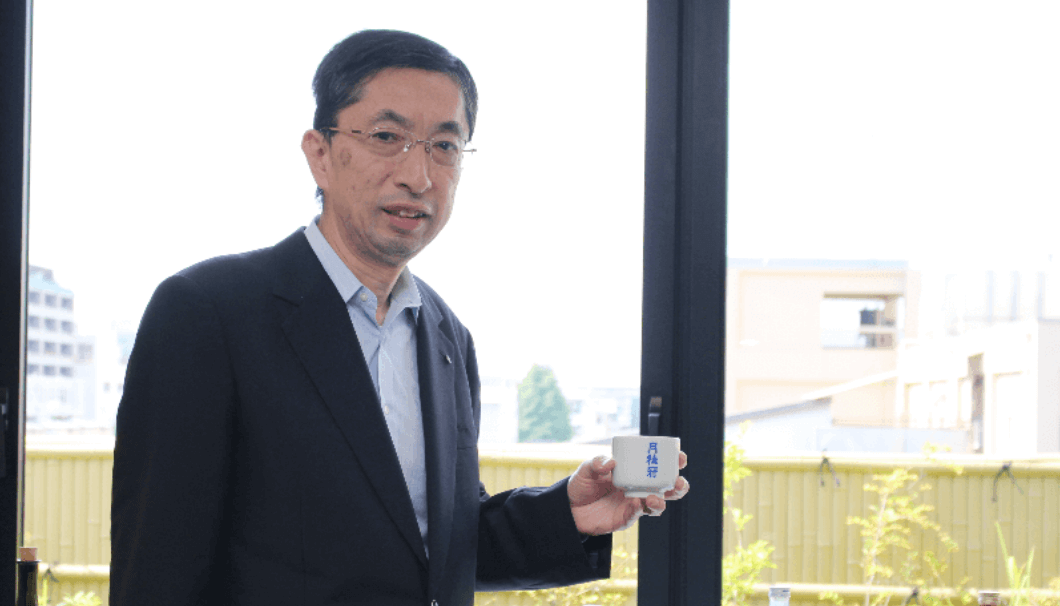 Hirohiko Okura, the current president of Gekkeikan
As cryptic as it may seem, the path Taiji took provided more lessons than being stuck in the same brewery possibly could.
"Finance is not a special thing," says Taiji, "but to talk to people and learn about their companies' situations, and make proposals to suit them is. It is a sense of knowing an enterprise and connecting with it. If you continue to do so, you will begin to really understand the specific circumstances of any industry."
In this way he learned that the art of business lies in communication, which involves being able to both open yourself up to other people and speak with them in language that they understand.
The Future of Gekkeikan?
From the optimism of SAKETIMES to the challenges of banking, Taiji has taken the lessons he's learned and has already begun applying them at Gekkeikan, where he currently works as Deputy General Manager of Sales. His current focus is on improving communication inside the huge company.
One way is by treating all employees as equals regardless of their position, a style that reminds older employees of his grandfather Keiichi Okura, who was known to remember every employee's name regardless of their status.
Taiji also hopes to improve communication between manufacturing and sales. "Through easier consultations, sales can ask, 'Could we actually make such-and-such?' Even if the answer turns out to be 'no' things will still move more rapidly overall."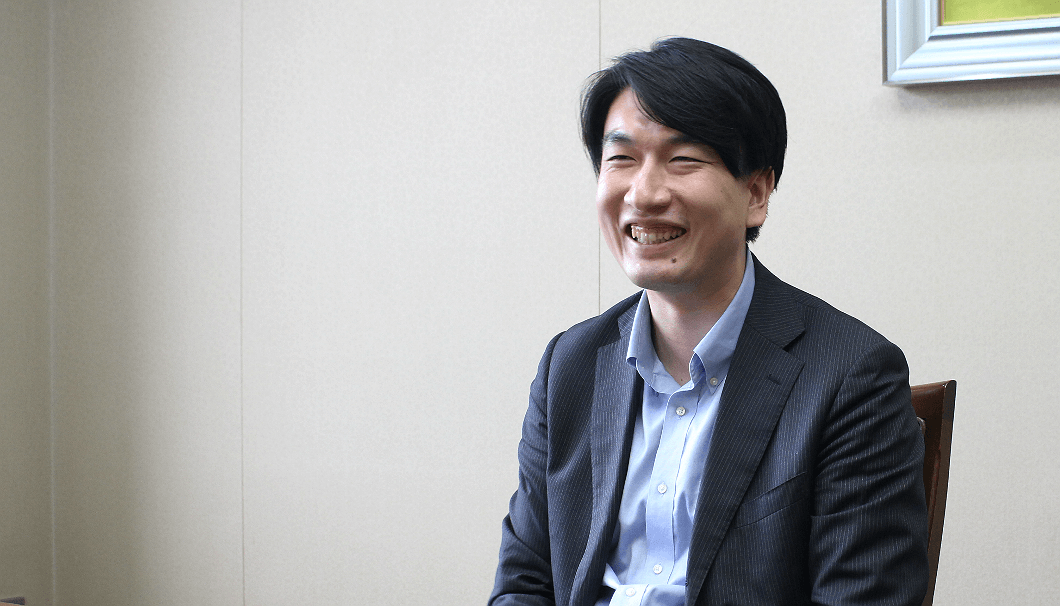 These ideas seem to have been born out of his work with other businesses as a banker and even from his time spent studying abroad. So what might Taiji have learned while at our humble publication?
"What I want to make count is enjoying working, even through hard times," says Taiji, "It is said that sake sales are sliding, but it's certainly not fun to hear that all the time. First and foremost, it should be a matter of getting the support and acceptance of our customers. In this way we can get enjoyment out of what we do."
If that doesn't sound like the spirit of SAKETIMES, then we don't know what does.