Visitors come to the historic Sakagura-dori district of Fushimi to get a sense of how the bustling streets of a busy castle town looked in Edo Period Japan. The narrow roads are still lined with black wood walls, charred to preserve against the elements, while graceful roofs of overlapping ceramic tiles swoop up to ornamental shibi ridges shaped as fish, sunbursts and other auspicious figures.
Originally, these were the breweries, storehouses, wholesalers and living quarters of a thriving center of sake production, clustered near the convenient shipping access of the Horikawa River. Nowadays, many of the historic buildings house museums, restaurants and shops appealing to a broader audience, but the deep connection to the sake industry, in particular venerable brewer Gekkeikan, remains alive and well, preserving and sustaining these valuable sites.
Here are some of the sites you won't want to miss on your next visit.
Okura Sake Museum
Perhaps the most well-known attraction in the area is the Okura Sake Museum, at the site of the former Gekkeikan brewery.
One of the largest sake producers in Japan and a global powerhouse, Gekkeikan has been making sake in Fushimi since 1637. With expansion and modernization, it's moved the bulk of its production elsewhere in Fushimi, but the company has preserved these historic premises by repurposing them as a place to educate the public about the history and culture of sake. The approach has proved popular, earning the museum a spot on TripAdvisor's list of top factory tours last year.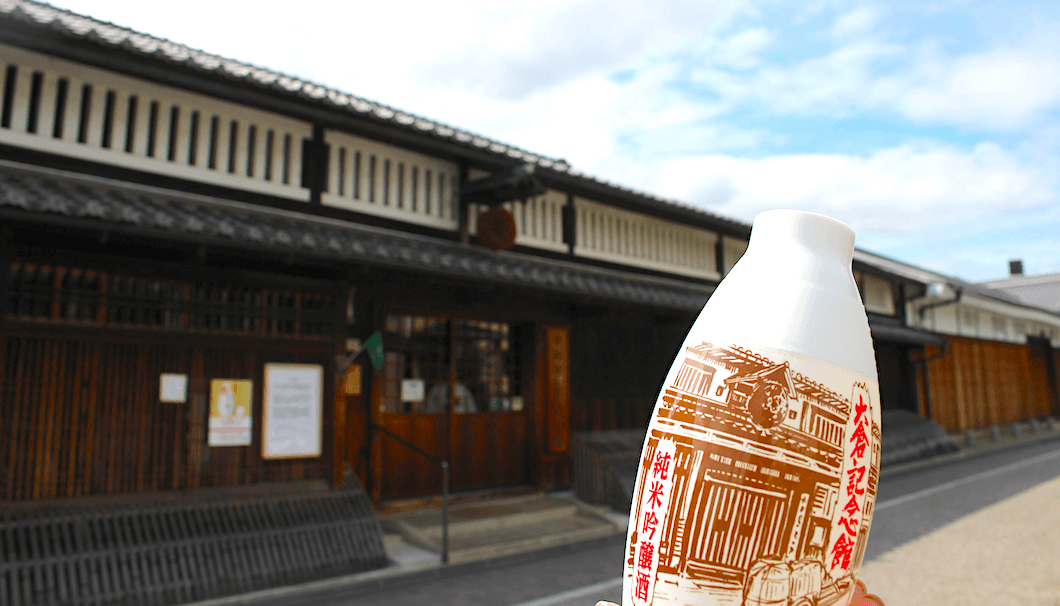 The building dates to 1909 and has been recognized by the Japanese government as a Heritage of Industrial Modernization site, in honor of the important advances pioneered here, such as year-round brewing and sake bottling. In the internal courtyard, visitors can taste the fresh spring water used in brewing and take photos with giant wooden fermentation vats.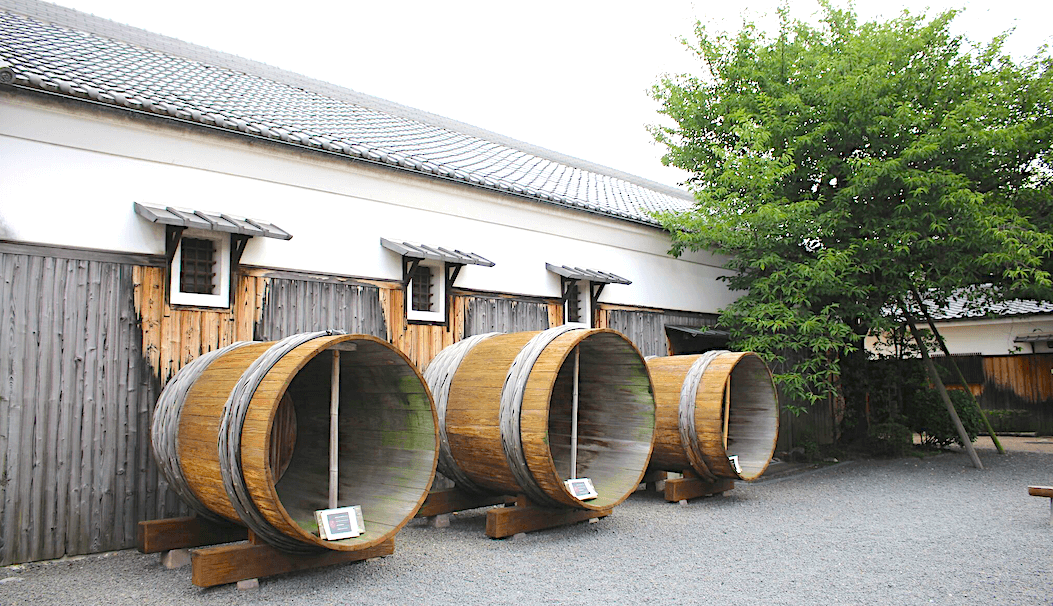 The multi-lingual exhibition is split into two halls, with one housing historic tools of the trade, many deemed Tangible Cultural Assets by Kyoto City. Accompanied by ukiyoe-style illustrations showing how they were used, these fascinating implements drive home how back-breaking the work could be before modern mechanization.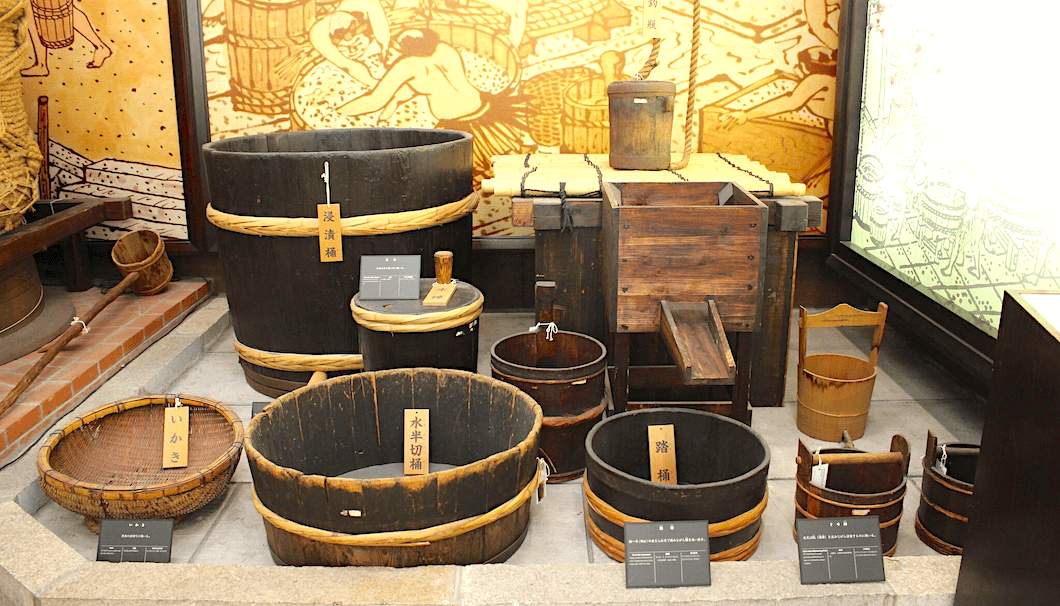 In the second hall, exhibits focus on the history of Gekkeikan as a company, which reflects the broader arch of Japanese history. The display of bottle designs over the last century, for example, includes a rare one labeled in English with, "made in occupied Japan."
Gimlet-eyed visitors can mark the gradual social changes visible in the collection of photographs; from a black-and-white image of kimono-clad staff working Japan's first bottling line in 1909 to more modern photos of visits by the imperial family marking Gekkeikan's status as an official sake supplier. Advertising posters from the 30s, meanwhile, highlight gradually evolving social norms and styles of dress.
Overall, it's packed with a diverse collection of antiques related to sake, including beautiful bento boxes, ceramic dishes and tokkuri, and the giant stamps used to brand sake casks, offering something of interest to everyone from sociologists to aesthetes.
Of course, the favorite part of everyone's visit is the tasting offered at the end. Visitors get to try three of Gekkeikan's products, including the popular Tama-no-Izumi Daiginjo, a pleasant plum wine, and a ginjoshu in a retro-design bottle with cup attached.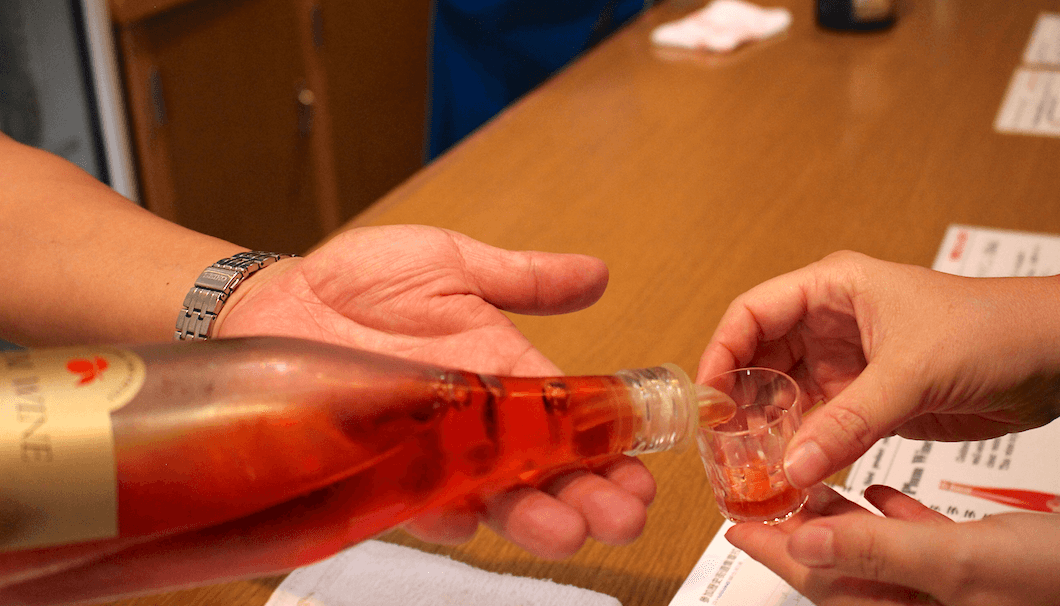 Sakekobo
Next door to the Okura Sake Museum is the Gekkeikan Sakekobo, a traditional brewery that is still in operation. The building itself is a relatively rare example of an existing wood brewery, with most around the country having been destroyed over the years by a combination of earthquakes, fires and modernization.
Gekkeikan still brews about 40 kiloliters of sake here each year using traditional methods; roughly the same scale as during the early years of the company's founding. Not only is this a place where the public can learn how sake was produced before mechanization, but it also informs Gekkeikan's current brewmasters, who are sent here to study and understand every step of sake production at a visceral level.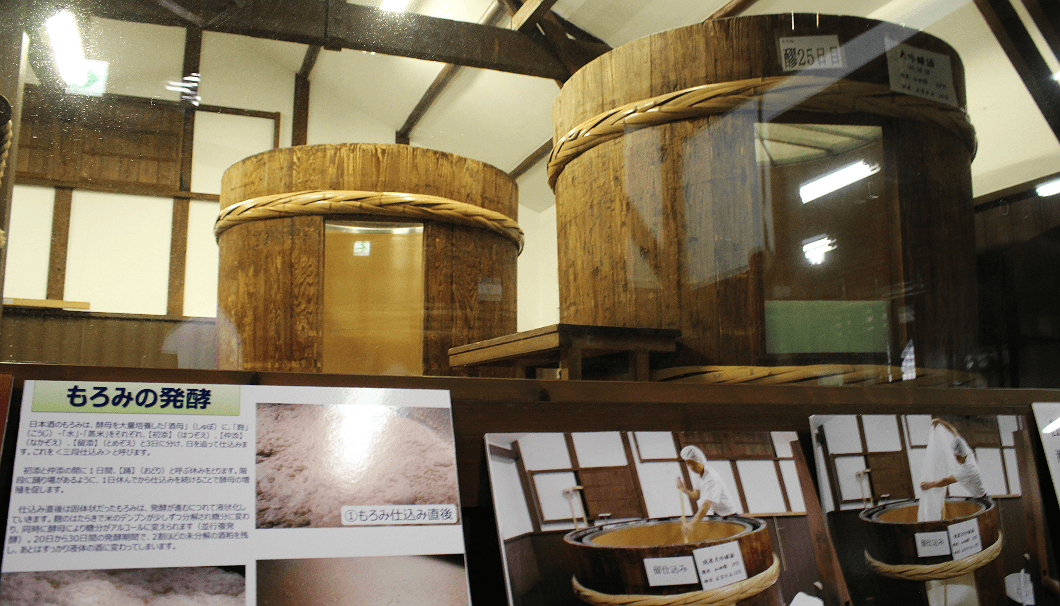 With an appointment, visitors can see the sake-making process as it happens. A moromi mash fermentation is on display most of the time through Plexiglas windows in the brewing vats, and other steps like rice steaming can be observed depending on visit timing.
Fushimi Yume Hyakushu
Perched on a corner not far from the retro shops and galleries of Ryoma-dori is a picturesque two-story building with the beautiful slatted windows of a traditional machiya and a billowing skirt of Kyoto's famous inu-yarai siding protecting the walls.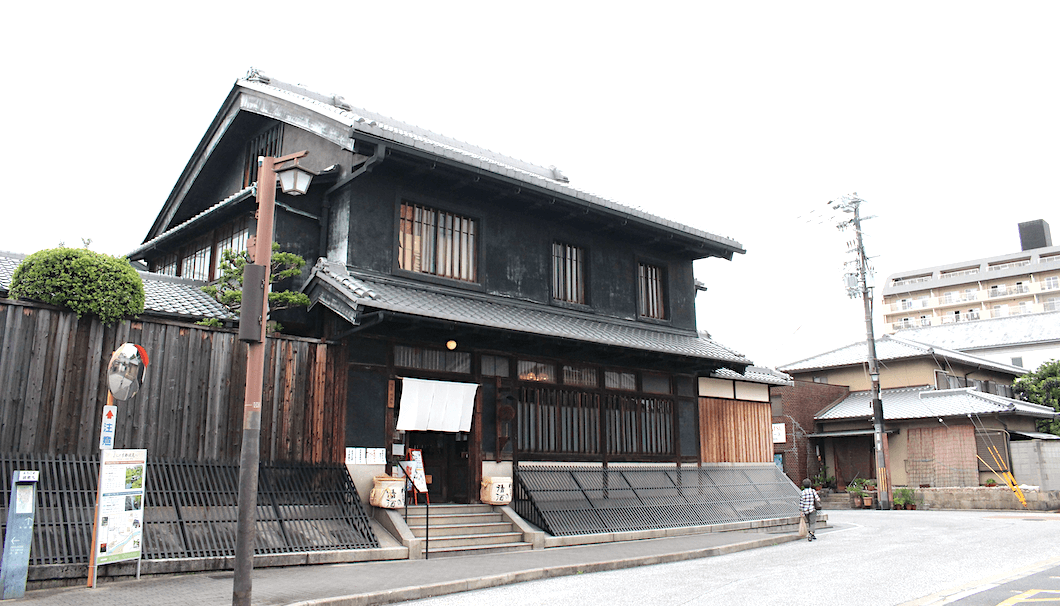 This was built as the Gekkeikan head office in the boom days of the early 1900s, but has since been renovated into a charming old-school cafe. Inside, much of the traditional woodwork and shoji paper screens remain, complemented by high-backed dining tables in wood and wicker for a sunny atmosphere as welcoming as your grandmother's living room.
The main draw here is sake tastings, with each local brewer represented by a set of three of their most popular brews. In addition, visitors can enjoy coffee, tea and dessert, making it a lovely place for sake fans and teetotalers alike to relax after exploring the Okura Sake Museum down the road.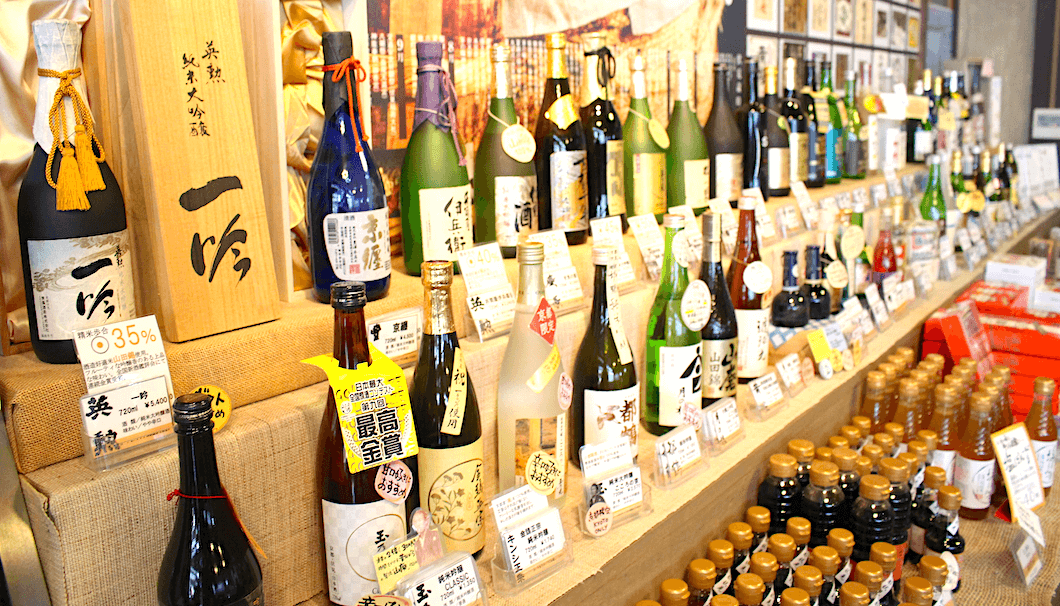 In the adjoining shop, you can buy sake from all of the Fushimi brewers, as well as local products and crafts – a gesture that supports the community as well as Gekkeikan's bottom line. A complete list of the breweries available can be found here.
Tsuki no Kurabito
This elegant izakaya gastropub has an appealing modern Japanese decor. Washi lamps provide sultry lighting and dark wood beams crisscross between tables and overhead. While its current iteration is a chic restaurant, the building was originally a milling room for the old Gekkeikan brewery.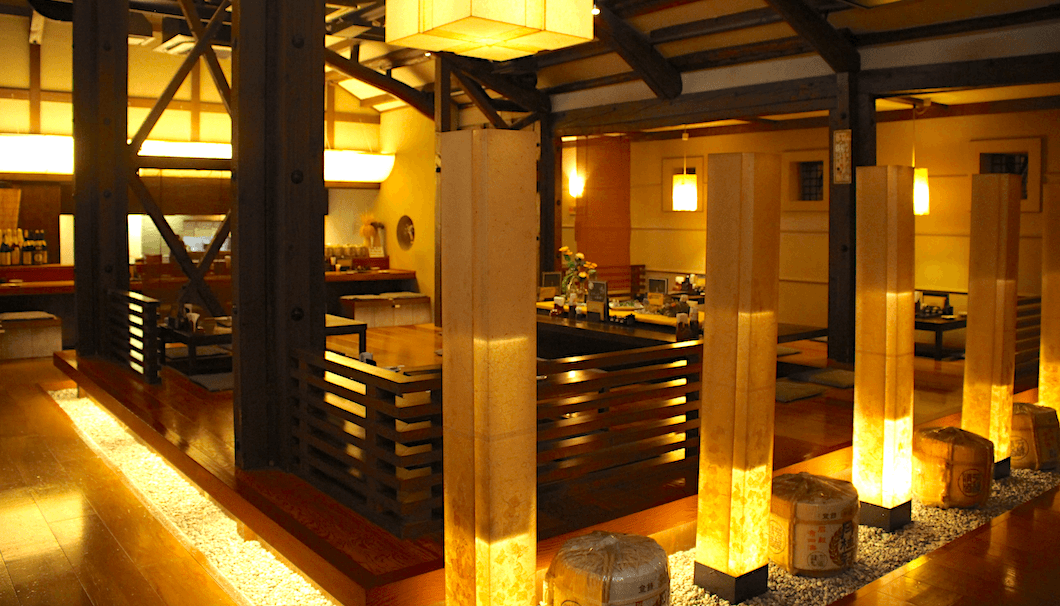 In fact, Tsunekichi Okura, the innovative 11th head of Gekkeikan, conducted important research here, using trial and error to find the best ways of milling rice for sake. He tried various devices like water-wheel and foot-powered mills, even importing a new mechanized milling machine from overseas, making sure his house was always on the cutting edge of brewing technology.
In a nod to that important history, the Japanese fusion menu at Tsuki no Kurabito was designed with sake pairing in mind. From traditional izakaya fare like karaage fried chicken to internationally influenced items like Korean pajeon savory pancakes, everything on the menu goes down well with a sip of something from the lengthy sake list. Even dessert comes back to sake, with their delicious ice cream made from sake lees.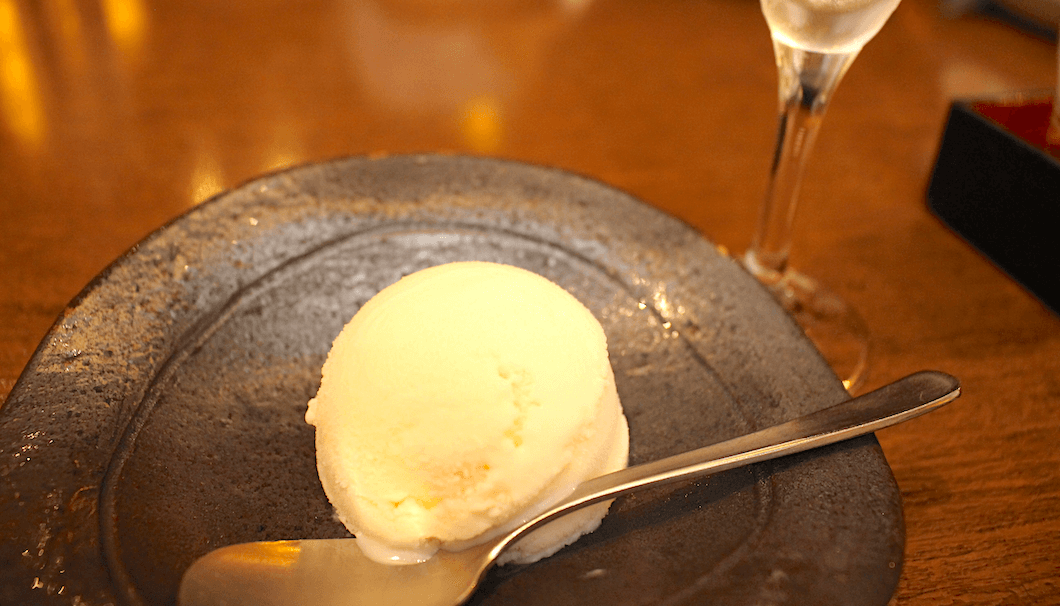 Kissyoan
For a more traditional take on dining, visitors can head to this local gem housed in a former Gekkeikan building along the Horikawa River, where boats once moored to ferry rice and sake back and forth. As in those days, the petite restaurant offers views over the river and bento boxes packed with local produce. Naturally, they offer a range of Fushimi sake to enjoy with your meal!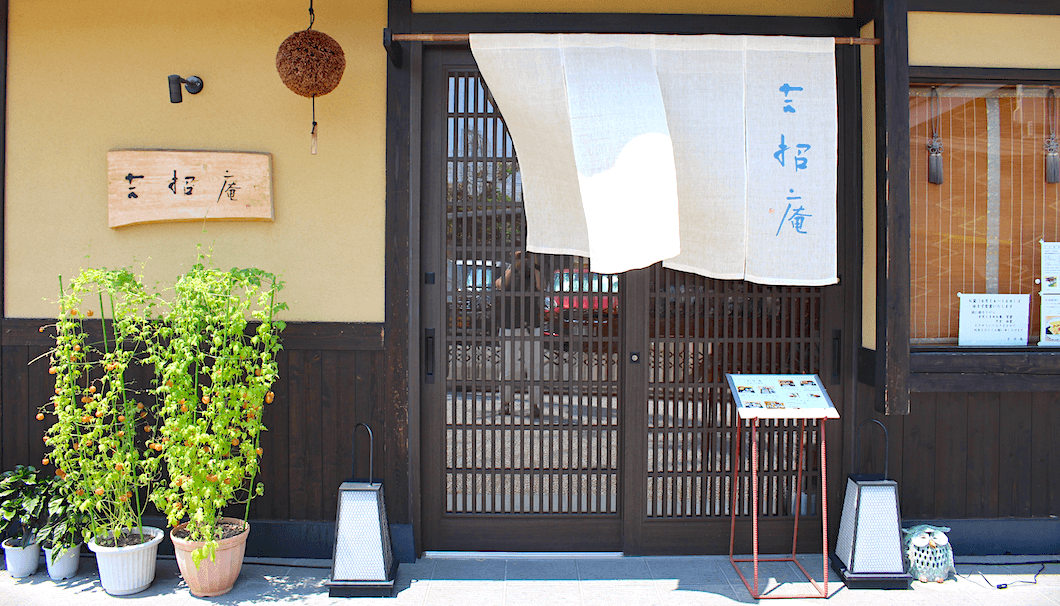 Particularly during the cherry blossom season, this is a prime spot to watch the jikkokubune flat-bottom boats cruising up and down the river under the delicate sakura blossoms and the gently waving branches of the willow trees.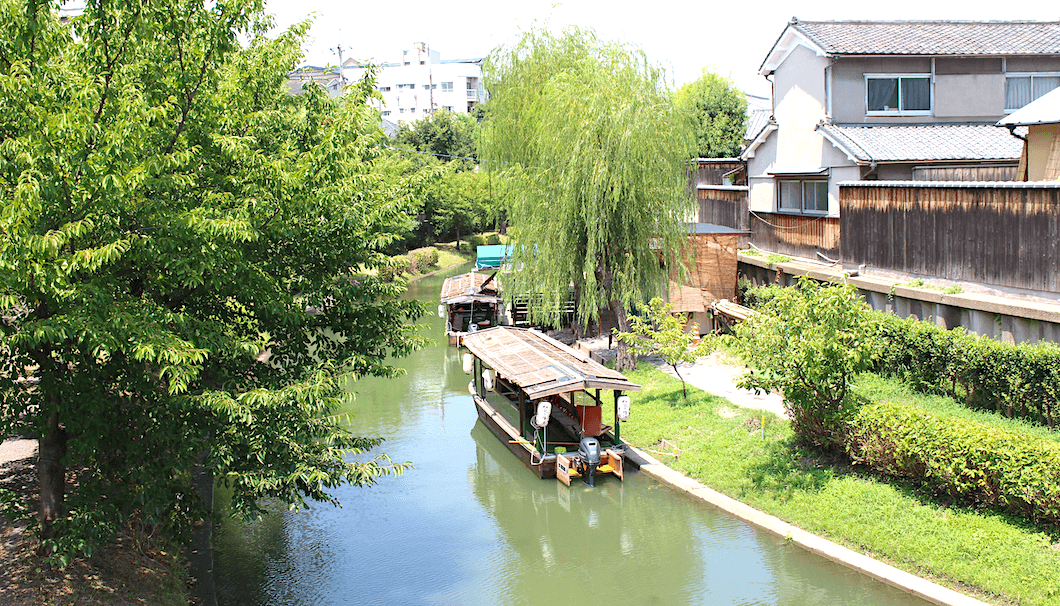 It may seem counterintuitive to run these historic sites as businesses – where they'll be subjected to the heavy traffic and wear and tear that entails – rather than as museum spaces, where they can be preserved in proverbial amber. But, Fushimi's approach ensures that the local sake culture remains relevant in modern times, attracting tourism and creating jobs that will protect this living history for years to come.
Shop information
Name: Okura Sake Museum and Sakekobo
Venue: 247 Minamihama-cho, Fushimi-ku, Kyoto
Hours: 9:30 – 16:30
Close: December 28 to January 4, August 13 to August 16
Contact: +81 75 623 2056
Name: Fushimi Yume Hyakushu
Venue: 247 Minamihamacho, Fushimi-ku, Kyoto
Hours: 10:30 – 17:00 Tue to Fri, 10:30 – 18:00 Sat, Sun
Close: Mondays
Contact: +81 75 623 1360
Name: Tsuki no Kurabito
Venue: 185-1 Kami-Aburakake-cho, Fushimi-ku, Kyoto
Hours: Mon-Fri 11:00 – 15:00,17:00 – 22:00
Weekends and public holidays: 11:00-22:00
Close: New Years Eve and New Years Day
Contact: +81 75 623 4630
Name: Kissyoan
Venue: 680-1 Motozaimokucho, Fushimi-ku, Kyoto
Hours: 11:30 – 14:30, 17:30 – 21:00
Close: Mondays
Contact: +81 75 622 9955