CONTENTS
1: The Best Factory Tours in Japan
2: Japan House London Opens to The Public
3: Winners of the 10th Annual Omachi Summit Announced
The Best Factory Tours in Japan
TripAdvisor has ranked the Toyota Commemorative Museum of Industry and Technology
(Nagoya City, Aichi Prefecture) as the island nation's best factory tour for the fourth consecutive year.
Joining the automotive superpower in the list of must-visit sites are  8 of Japan's leading alcoholic beverage facilities, each offering tours and unique experiences. Kirin Brewery's Yokohama Plant (Yokohama City, Kanagawa Prefecture) took 4th place. Nikka Whiskey's Yokochi Distillery took 7th, showing that giving people free food and drinks is great way to win them over. Gekkeikan Okura Sake Museum took 13th place, having just welcomed a total of 3 million visitors this past April.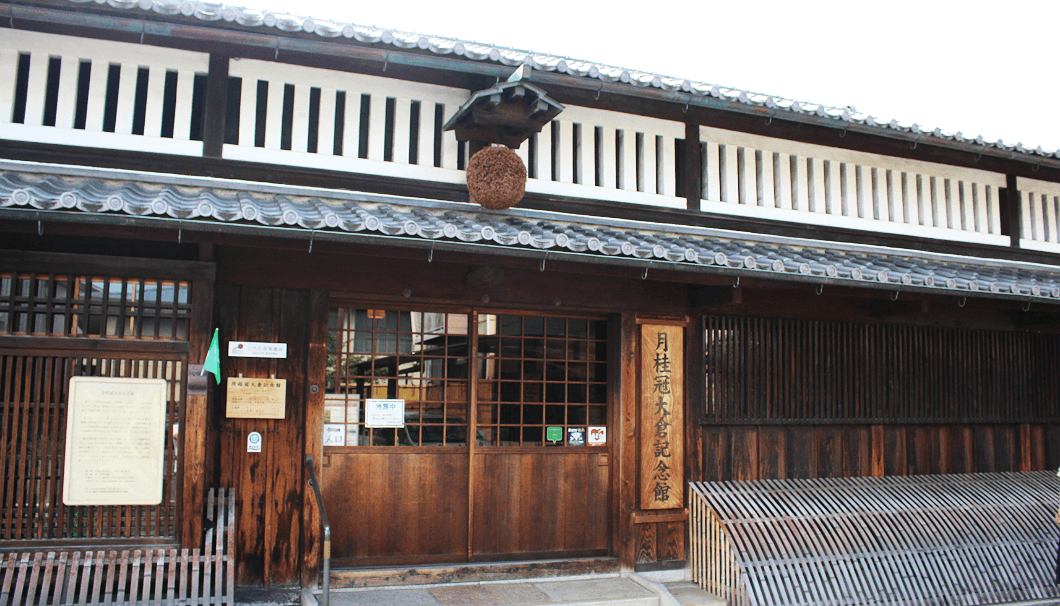 View the complete map below and plan your late summer road trip!
LINK: PRTIMES | 2018/07/24 | トリップアドバイザ-「旅好きが選ぶ工場見学&社会科見学ランキング2018」を発表
Japan House London Opens to The Public
Japan House, a project led by the Ministry of Foreign Affairs, opened its London branch in June. It joins Sao Paulo and Los Angeles which opened in 2017. The London location will have an exhibition space, shops, cafes, restaurants, and more, to help introduce Japanese culture in a diverse setting. The Salt Group will produce Japanese restaurant "AKIRA" as part of Salt and Partners UK, as well as Japan Select Shop, "THE SHOP". The Japan House project is designed  to inspire a deeper understanding and appreciation of Japan.
Oh! And maybe grab a bottle of London Kanpai Sake on the way home for the full Japan-in-London experience.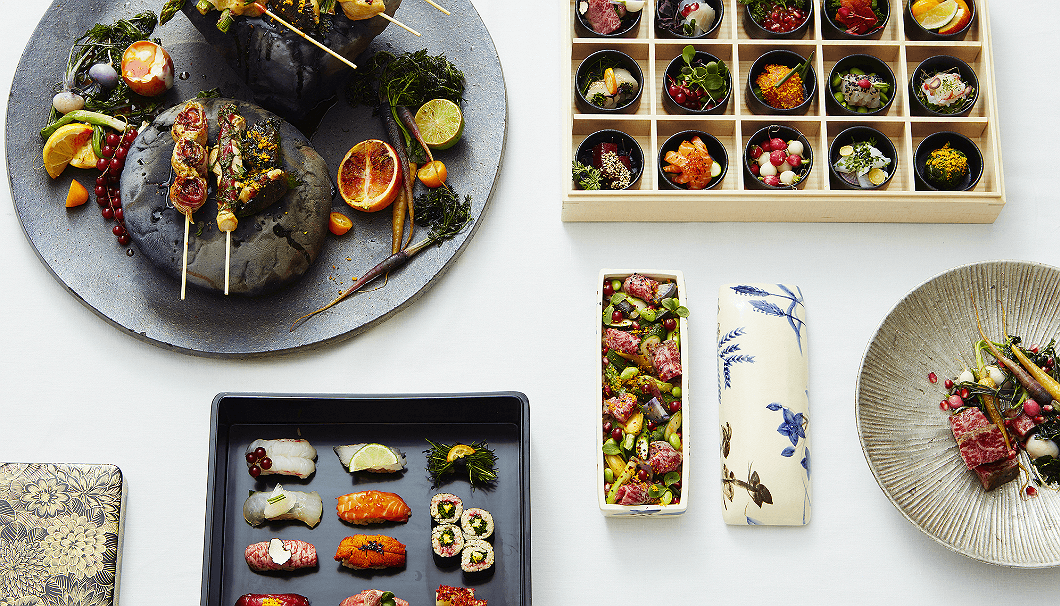 LINK: PRTIMES | 2018/07/23 | Japan House London 2018.06.21(現地時間)オープン!
Winners of the 10th Annual Omachi Summit Announced
The winners of the 10th Annual Omachi Summit, an event showcasing the quality and diversity produced by Japan's oldest variety of sake rice of the same name, featured 207 entries from breweries all across Japan. Of the submitted sake, 28 entries for the Ginjo Category (which includes junmai ginjo and junmai daiginjo types) received top prize, with 14 entries from the Junmai Category (non-ginjo classification) went home big winners.
Check out the list of winners below.
◎Top Award Winning Sake: Ginjo Category
Sakuramuromachi  kiwamidaiginjo muromachijidai / Muromachi Brewery
Kenkonichi junmaidaiginjo / Onuma Brewery
Hatsumago takumi junmaidaiginjo / Tohoku meijo
Fumotoi kimoto junmaiginjo omachi / Fumotoi Brewery
Yamagatamasamune junmaiginjo omachi / Mitobe Brewery
Benten bizenomachi junmaidaiginjo / Goto shuzoten
Gihei junmaiginjo omachi / Yamaguchi
Abukuma junmaiginjo omachi / Genba honten
Aiyu daiginjo bizenomachi / Aiyu Brewery
Gokeiji junmaiginjo omachi / Aoki Brewery
Yui junmaidaiginjo / Yuki Brewery
Buyu junmaiginjo nagoyaka / Buyu
Bo : Junmaidaiginjo omachi / Tonoike shuzoten
Tsujizenbei Junmaiginjo omachi / Tsujizenbei shoten
Shichisui 55 junmaiginjo omachi / Toraya honten
Ryujin junmaidaiginjo akaiwaomachi / Ryujin Brewery
Mikadomatu hosho junmaidaiginjo / Matsuoka jozo
Tan yamahai junmaiginjo omachi / Sasaichi Brewery
Horai junmaidaiginjo akaiwaseven kahoudenshoushu / Watanabe shuzoten
Nito junmaiginjo omachi 55 / Maruisi jozo
Mimurosugi roman junmaiginjo omachi / Imanishi Brewery
Saika omachi junmaidaiginjo / Kokonoesaika
Nampou junmaidaiginjo omachi kaoru amakuchi / Sekai itto
Kuroushi junmaiginjo omachi / Nate shuzoten
Ugonotsuki junmaiginjo omachi / Aihara Brewery
Nagahisamasamune junmaiginjo omachi 5years jukusei / Kamikokoro Brewery
◎Top Award Winning Sake: Junmai Category
Akaiwa omachi tokubetsujunmai / Toshimori Brewery
Gokusei tokubetsujunmai takashima omachi / Miyashita Brewery
Tachibanaya tokubetujunmai omahci / Kawakei shoten
Yui tokubetsujunmai omachi / Yuki Brewery
Tansawayama yamahai junmai rinho / Kawanishiya shuzoten
Meikyosisui junmai omachi / Osawa Brewery
Jurokudaikuroemon tokubetsujunmai yamahai omachi / Yukawa shuzoten
Isojiman tokubetsujunmai omachi / Isojiman Brewery
Kihei shizuokagura junmai genteikinjo omachi / Shizuokahiraki Brewery
Kaiun junmai omachi / Doi shuzojo
W akaiwa omachi genshu / Watanabe shuzoten
Futaho omachi tokubetsujunmai / Choryu Brewery
Kid muryousan junmai omachi / Heiwa Brewery
30 VISION omachi / Kanhokuto Brewery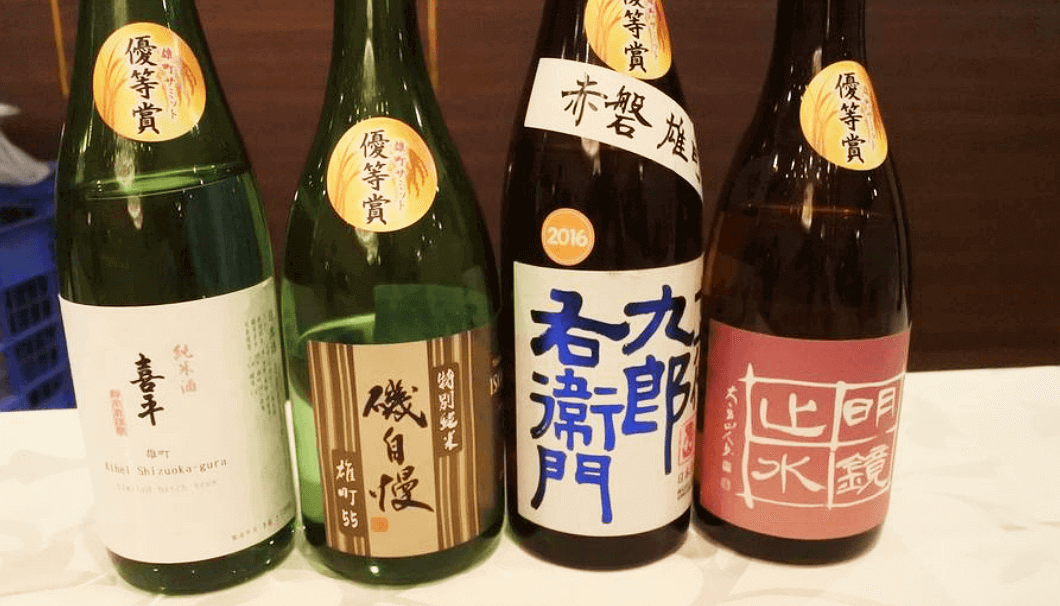 LINK: SAKETIMES | 2018/07/27 | 「第10回 雄町サミット」の優等賞を発表!長い歴史をもつ「雄町」を使う酒蔵が全国に拡大中
◎Three Online Platforms to Showcase Your News
By filling out the form of SAKETIMES PRESS Eglish , your news will be presented on this Weekly News section of the SAKETIMES International website.
◎無料リリース情報配信機能「SAKETIMES PRESS English」
この記事への掲載は、リリース情報配信機能「SAKETIMES PRESS English」から無料でお申し込みいただけます。日本語で申請いただくと、英語の情報に編集し、掲載します。海外に向けた新規リリース情報がございましたら、SAKETIMES PRESS Eglish 申請フォーム より申請ください。