Pascal Marty's Sake-White-Wine Hybrid Uses Masumi Yeast
Earlier this year, globally renowned winemaker Pascal Marty released Goutte d'Argent, a Sauvignon Blanc made with a yeast ordinarily used to ferment sake. Now, it's been reported that the yeast inside it is none other than the No. 7 yeast used by Miyasaka Brewing Company for their Masumi line.
In the development of Goutte d'Argent, it was never Marty's intent to create a sake-wine hybrid. Instead he set out to create a white wine with a brand new aroma, and found that the key was to ferment the grapes at as low a temperature as possible. What he found, though, was that this fermentation process just never seemed to go smoothly.
At the same time, Marty became interested in the world of sake and frequented Japan to learn more about it. He noticed how brewing took place at 5℃ (41°F) and, through pure chance found the answer he had been searching for: An ideal yeast for his endeavor in No. 7.
As a result, Goutte d'Argent is said to have a more delicate taste that blossoms to life gradually in the mouth, rather than the heavy-handed fruity taste of some white wines. There is also a firm dryness underneath with just a hint of a ginjo sake.
Although easily mistaken for a novelty wine using sake yeast simply for the conceptual appeal, Goutte d'Argent is a far more complex creation, making full use of the sake yeast's skill set in the realm of wine.
◎Product Information
Name:Gin no Shizuku: Goutte d'Argent Sauvignon Blanc
Type: White Wine
Origin: Vina Marty (Chile)
Alcohol: 18%
Volume: 720mL
Price: 3,218 yen
Release Date: Jun 13, 2019
LINK: WINE-WHAT | 2019/10/26 | 日本酒と白ワインのハイブリッド誕生!
HOSHINOYA's Limited Sake Packages Expand to Nagano Location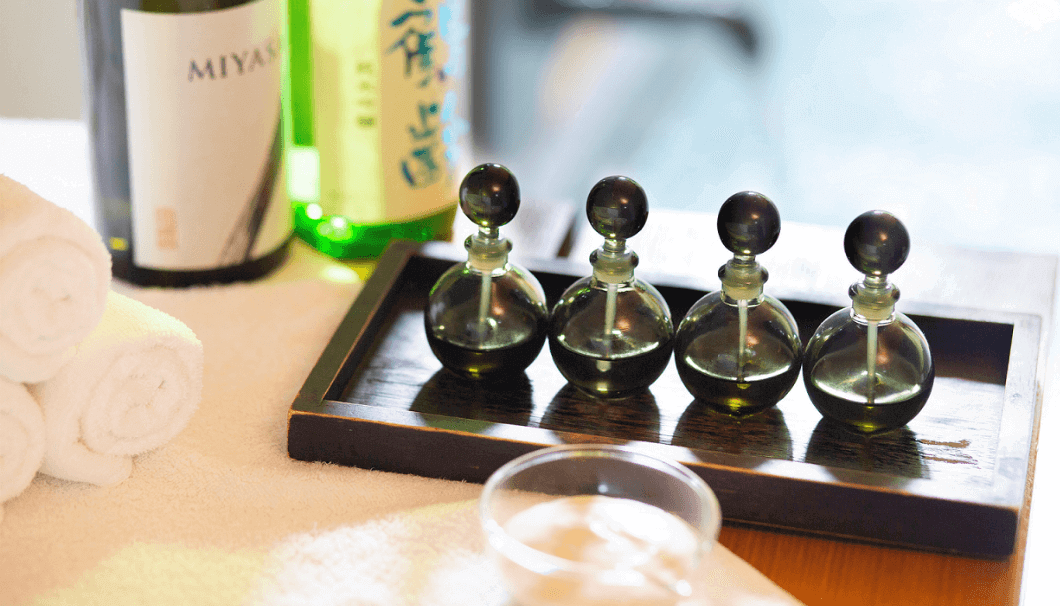 Luxury hotel chain HOSHINOYA's location in the gorgeous resort town of Karuizawa, Nagano Prefecture is beginning the limited-time Sake Health-Conscious Taizai package centered around the therapeutic effects of drinking, eating, and even bathing in sake.
Starting on January 10 and running until March 31, 2020, guests will be treated during their two-night stay to a sake-themed wellness program consisting of 80-minute sake spa treatments and hot pot dishes made with sake from neighboring Saku City.
This appears to be an extension of HOSHINOYA's Tokyo Sake Taizai which kicks off in December. So, guests can probably expect similar amenities such as specially designed local cuisine, planned right down to the tableware, as well as a range of excellent regional sake brands. Much like in Tokyo, there will also be educational workshops related to sake, but in this case with an emphasis on the health benefits they possess.
Designed as "a new way of enjoying sake," there's something to learn and enjoy for both sake veterans and novices alike.
LINK: SAKETIMES | 2019/11/06 | 長野県・軽井沢にある滞在型リゾート「星のや軽井沢」が2020/1/10(金)~3/31(火)の期間限定で「SAKEヘルスコンシャス滞在」を開催
Crowdfunding underway for Sake Designed for Udon Pairing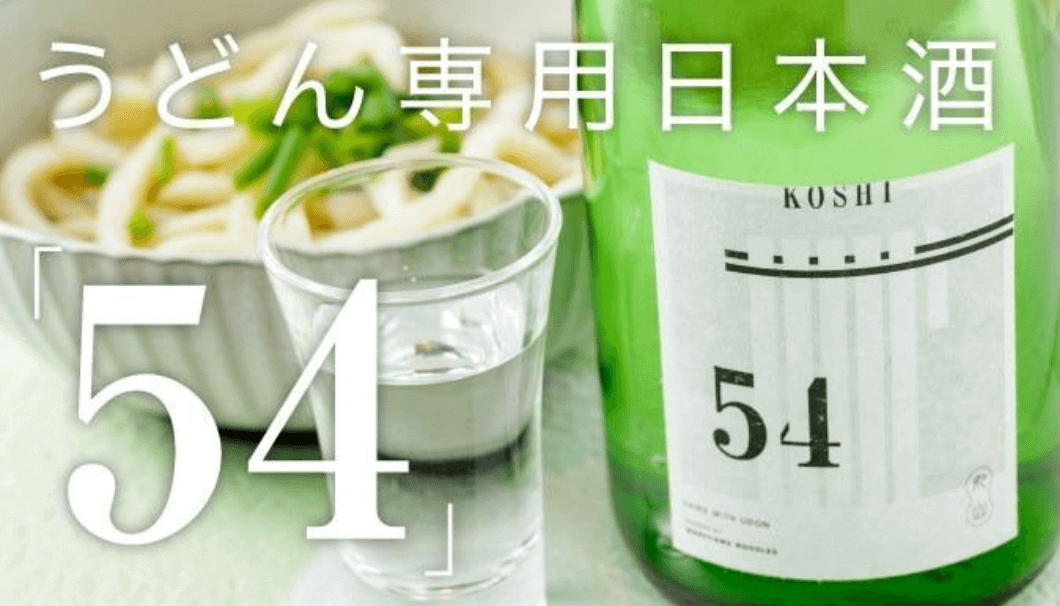 Udon manufacturer Maruyama Seimen started a crowdfunding campaign for "54" (pronounced "Koshi"), an original sake specially designed to be eaten alongside the thick, glutinous noodles known in Japan as udon.
Shinji Maruyama, the third-generation head of the company, enlisted the help of Liquor Innovation to design the special sake. Development focused on finding ways to enhance the taste of udon's key ingredient of wheat.
Once the concept was finalized, brewing duties of 54 were trusted to Fukui-Yahei Sake Brewery in Shiga Prefecture. The finished product has a gentle umami flavor with a distinctive rice taste and gentle aftertaste allowing it to blend with udon seamlessly.
Crowdfunding started on November 11 and has already achieved its target amount. But, there are still plenty of packages to be had for late backers that combine bottles of 54 with Maruyama's udon noodles.
LINK: SAKETIMES | 2019/11/15 | 株式会社丸山製麺(東京都大田区)がうどん専用オリジナル日本酒「54」のプロジェクトを「Makuake」にて11/11(月)より開始
◎Three Online Platforms to Showcase Your News
By filling out the form of SAKETIMES PRESS English , your news will be presented on this Weekly News section of the SAKETIMES International website.
◎無料リリース情報配信機能「SAKETIMES PRESS English」
この記事への掲載は、リリース情報配信機能「SAKETIMES PRESS English」から無料でお申し込みいただけます。日本語で申請いただくと、英語の情報に編集し、掲載します。海外に向けた新規リリース情報がございましたら、SAKETIMES PRESS Eglish 申請フォーム より申請ください。