Survey Identifies Japanese People's Favorite Sake Brands
A survey conducted by Neomarketing asked 1,200 men and women from across Japan about their purchasing habits and preferences regarding sake. In addition to brand awareness and consumption, the survey also looked into what kinds of sake Japanese people would recommend to international visitors.
Sake giant Gekkeikan had the highest awareness rating with 87.6% of respondents saying they knew of the company. Shochikubai was a close second with 85.3% and Kikumasamune rounded out the top three, with 81.4% of people answering that they knew of the long-running brand.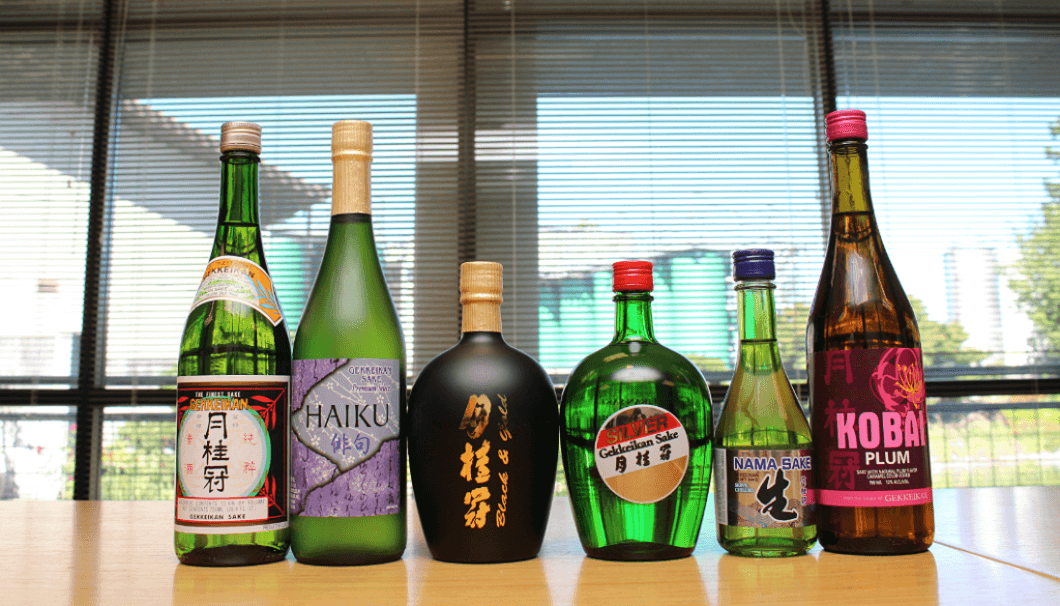 Gekkeikan's lineup of labels available in America. The sake giant's goods are increasingly penetrating markets abroad.
This translated to purchases as well, with 54.5% of Japanese people buying Gekkeikan and 47.3% opting for Shochikubai. Third place for actual purchases, however, went to Asahi Shuzo's Kubota sake, with 41.3% of those surveyed responding they'd purchased it.
The survey also asked about taste and aroma preferences, and Japanese people responded that they generally like a clean taste and crisp aroma.
When asked what kind of sake they would recommend to people from other countries, 45.9% said they would suggest the kind that they normally drink. The next most popular response came from the 34.1% who would recommend a famous sake brand, and another 17.7% said they would seek the advice of shop staff first.
So, if anyone from abroad would like to drink sake like the Japanese do, Gekkeikan would certainly be a good starting point. The well-established brewer is on most Japanese drinker's radar and comes highly recommended by natives, too!
LINK: @DIME | 2019/06/22 | 知っている日本酒と購入したことがある日本酒のブランドTOP5

World Class Winemaker Produces Sake-Yeast-Infused White Wine
Last month, Gin No Shizuku: Gout d'Argent Sauvignon Blanc went on sale around the world. This white wine is crafted by renowned Chilean winemaker Pascal Marty and is said to utilize sake yeast in a way never before seen.
Gout d'Argent was made in cooperation with the Brewing Society of Japan and Asahi Shuzo, makers of the world-famous Dassai label. A long time fan of Japanese culture and food, Marty sought out a way to marry the taste of white wine with the distinct character of sake yeast through sophisticated technological processes like ultra-low-temperature fermentation.
Marty has had a long and distinguished career as an oenologist (those who study the science of winemaking), having worked with the legendary Philippe de Rothschild in France for 14 years before moving on to the groundbreaking Opus One winery in Napa Valley.
The result of his experience and expertise has resulted in a white wine that is said to bring out the delicate flavors of the Sauvignon Blanc grapes and pair well with Japanese food.
Although not the first wine to make use of sake yeast, with the famous touch of Marty, Gin No Shizuku: Gout d'Argent Sauvignon Blanc is sure to be a wine like none before it.
◎Product Information
Name: Gin No Shizuku: Gout d'Argent Sauvignon Blanc
Type: White Wine
Origin: Vina Marty (Chile)
Alcohol: 18%
Volume: 750mL
Price: 3,218 yen
Release Date: Jun 13, 2019
LINK: WINE BAZAAR ニュース | 2019/06/22 | ワインと日本酒のハイブリッドが登場! 日本酒用酵母を使った低温発酵白ワイン発売
Sake IT Firm Sakelogy Set to Expand Operations
Sakelogy, an IT firm specializing in sake information and education tools, has announced plans to expand operations outside of its home of Ishikawa Prefecture thanks to a recent round of investments amounting to 42 million yen (US$390,000).
Sakelogy is best known for its app of the same name that allows restaurants and liquor stores to compile custom menus with detailed information on each sake they offer. These menus are stored online and easily updated both by the manufacturer and retailer at any time.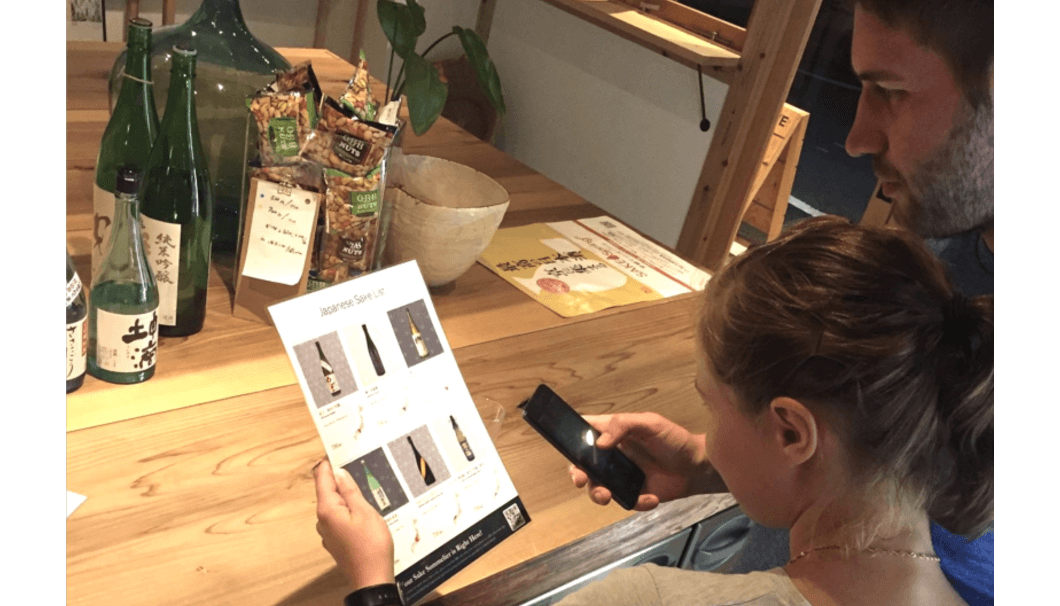 Thanks to the digital nature of the information it's also easy to convert it to English in order to reach out to customers from overseas. This will help reduce the time and costs needed to educate staff and customers about the vast world of sake, in multiple languages no less.
Now, with a strong network of breweries and sellers in Ishikawa Prefecture and a fresh injection of capital, Sakelogy plans to expand their database to the rest of the Hokuriku area, then into the Kansai area later this year.
Ultimately, they plan to have the entire nation of Japan cataloged, at which point they can turn their attention abroad.
LINK: PRTIMES | 2019/06/26 | 株式会社SAKELOGYは第三者割当増資と銀行借入による資金調達を実施しました
◎Three Online Platforms to Showcase Your News
By filling out the form of SAKETIMES PRESS English , your news will be presented on this Weekly News section of the SAKETIMES International website.
◎無料リリース情報配信機能「SAKETIMES PRESS English」
この記事への掲載は、リリース情報配信機能「SAKETIMES PRESS English」から無料でお申し込みいただけます。日本語で申請いただくと、英語の情報に編集し、掲載します。海外に向けた新規リリース情報がございましたら、SAKETIMES PRESS Eglish 申請フォーム より申請ください。