World's First Overseas Nama Sake Event Held in London
The unpasteurized "nama-zake" starred at an unprecedented tasting and auction event in London. Because nama-zake requires refrigeration small breweries previously found it difficult to export the drink long distances, but this event's organizers provided logistics support to bring nama-zake to UK drinkers.
About 1,000 participants judged 39 brands of nama-zake produced all over Japan and selected Kisaki 28 of Yoshinotomo Sake Brewery in Toyama Prefecture as the grand prize winner. Second place went to Narutotai Ginjo Shiboritate Nama Genshu from Honke Matsuura Shuzojo in Tokushima Prefecture.
Some aged sake went up for auction, as well, with a Kinmon akita brewery 42-year aged Yamabuki fetching 2,200 pounds (US$2,785). A five-year aged Plumity Black umeshu also sold for a pricey 210 pounds ($265). In addition, many sake related items like ochoko cups and tokkuri were sold at the event.
A tasting corner demonstrated to the people of Britain the ways different shapes and materials of cups can significantly alter the taste of a single sake. It's hoped that this event will help develop trade relationships between smaller Japanese breweries and businesses in the UK, further bolstering sake's expansion in Europe.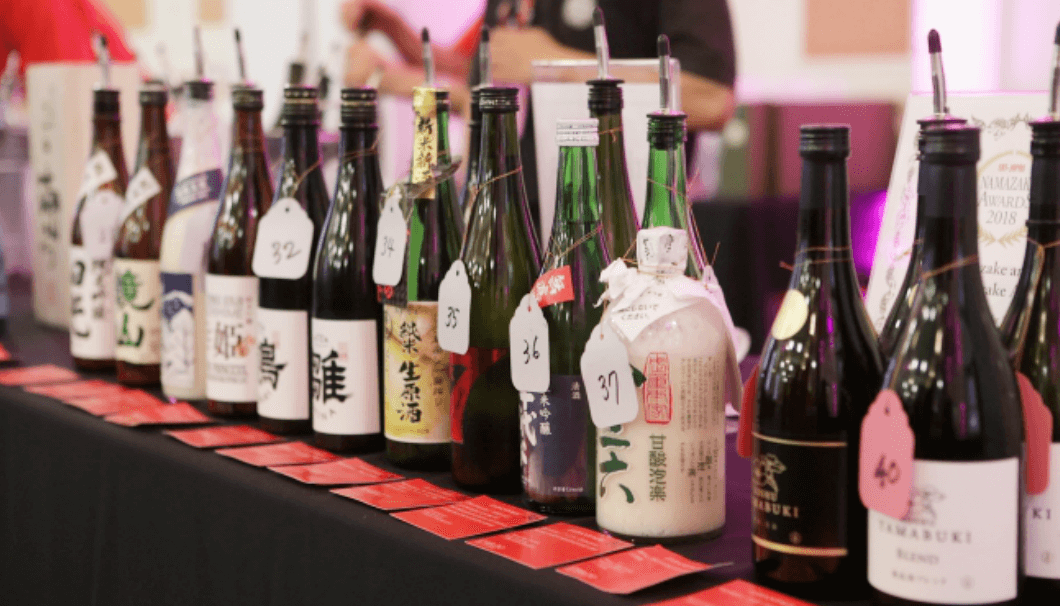 LINK: PRTIMES | 2018/12/19 | 世界初・生酒イベントを英国ロンドンで開催。日本酒「后28%」が最高賞、熟成古酒「山吹42年」が32万円で落札、和菓子・伝統工芸品がオークションで入札。
Chubu Centrair International Airport Begins Multilingual Sake Guidance
Chubu Centrair International Airport in Tokoname City, Aichi Prefecture began a new initiative to assist the growing number of tourists from abroad who are interested in sake. From December 12, participating sake brands' price cards will have a QR code which can access detailed information in English, Simplified Chinese, or Korean.
Scanning a code with a smartphone will present customers with info about a sake's brewery, ingredients, type of rice, type of water, rice polishing percentage, alcohol content, its flavor profile, recommended serving temperature,and recommended cup and food pairings.
This service can be found in Centrair's Duty Free Shop and Meihin Kan store. Centrair plans to expand to more languages in the future, with Thai scheduled to be available soon. Choosing the right sake from so many options can be a daunting experience, so offering visitors to Japan as much help as they can get is always a welcome step!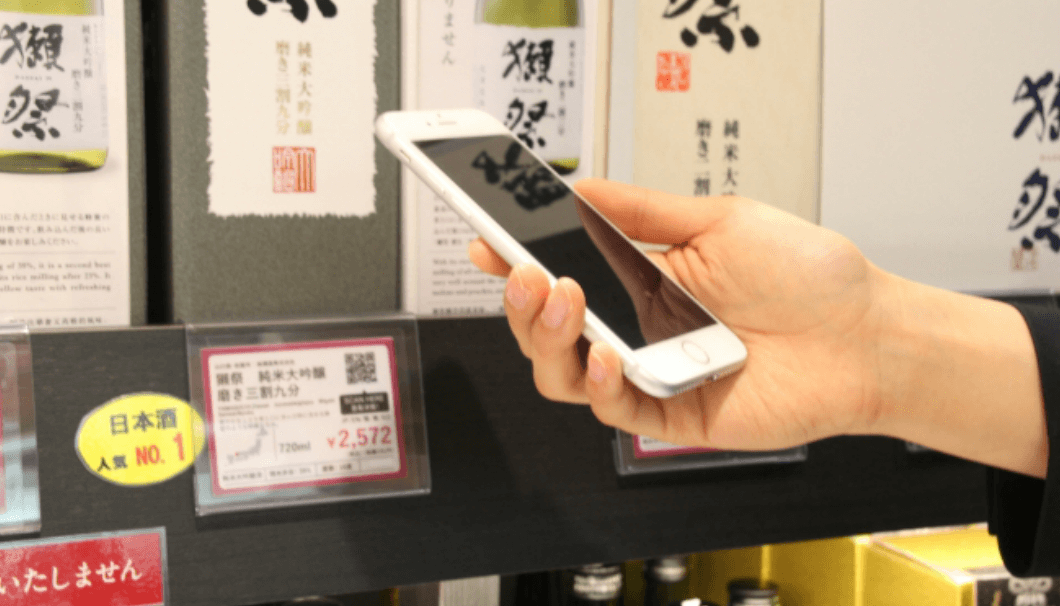 LINK: PRTIMES | 2018/12/12 | インバウンド旅客向けQRコードを活用した日本酒紹介を国内空港で初めて導入
Kokuryu Sake Brewery and Final Fantasy Team Up for a Limited Edition Sake
Kokuryu Sake Brewery, located in Yoshida County, Fukui Prefecture, joined forces with role-playing game giant Square Enix to create a sake based on their storied Final Fantasy series. In particular, the sake is linked with the hit smartphone and PC game, Final Fantasy Brave Exvius.
Called Kokuryu Daiginjo Ryu x Final Fantasy Brave Exvius, the sake uses 40% polished Yamada Nishiki rice and comes in a box and bottle adorned with artwork from acclaimed illustrator and longtime Final Fantasy artist Yoshitaka Amano.
The partnership is made all the better by the fact that Kokuryu's name literally translates to "Black Dragon" in English, which meshes well with Final Fantasy's in-game world and made it a cinch for Square Enix to reciprocate the real-world promotion with a new, Kokuryu-themed in-game character.
Preorders are open now and bottles of Kokuryu Daiginjo Ryu x Final Fantasy Brave Exvius go on sale from January 29 for 5,400 yen (US$48) each. It's a great opportunity to purchase an appealing sake to fuel your adventures into Square Enix's vibrant fantasy worlds.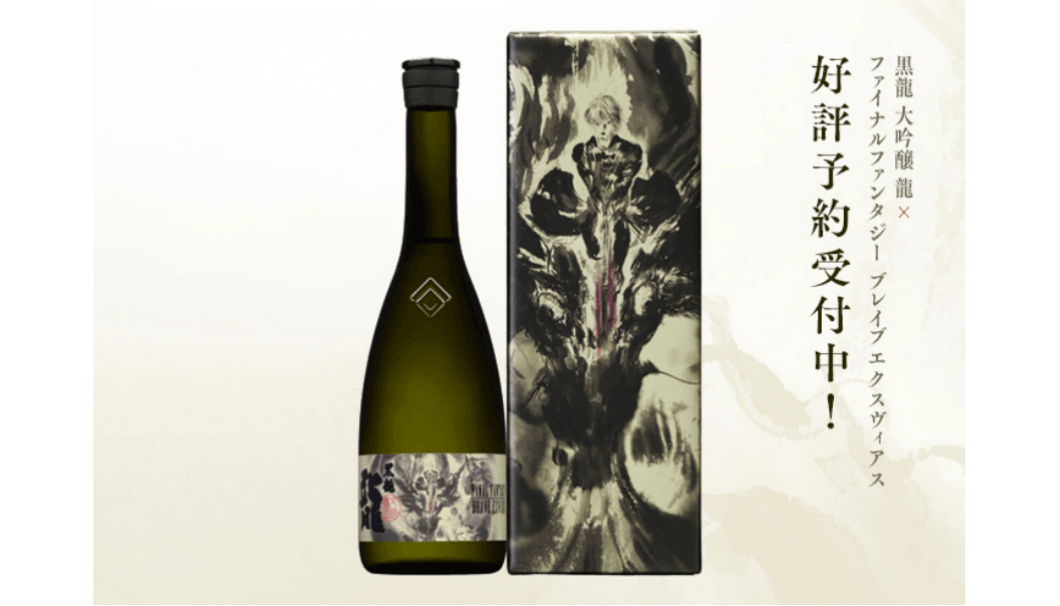 ◎Sake Information
Name: Kokuryu Daiginjo Ryu x Final Fantasy Brave Exvius
Rice: 100% Yamada Nishiki Rice
Polishing: 40%
Alcohol: 15%
Volume: 720mL
Price: 5,400 yen
Release Date: Jan 29th, 2019
LINK: PRTIMES | 2018/12/14 | 黒龍酒造と世界的人気ゲームがコラボ!「黒龍 大吟醸 龍×ファイナルファンタジー ブレイブエクスヴィアス」が1/29(火)に発売開始
◎Three Online Platforms to Showcase Your News
By filling out the form of SAKETIMES PRESS English , your news will be presented on this Weekly News section of the SAKETIMES International website.
◎無料リリース情報配信機能「SAKETIMES PRESS English」
この記事への掲載は、リリース情報配信機能「SAKETIMES PRESS English」から無料でお申し込みいただけます。日本語で申請いただくと、英語の情報に編集し、掲載します。海外に向けた新規リリース情報がございましたら、SAKETIMES PRESS Eglish 申請フォーム より申請ください。