Making One's Own Luck
Growing up in downtown Osaka, Miyagawa was unable to go the conventional career route of attending university and went straight into the food service business instead. Without the certification of a school but armed with a sincere interest in the details of drink preparation, he built enough self-made experience to join with major Japanese beverage company Suntory and eventually went on to manage a restaurant the drink giant had set up in France, where he would also spend time studying wine.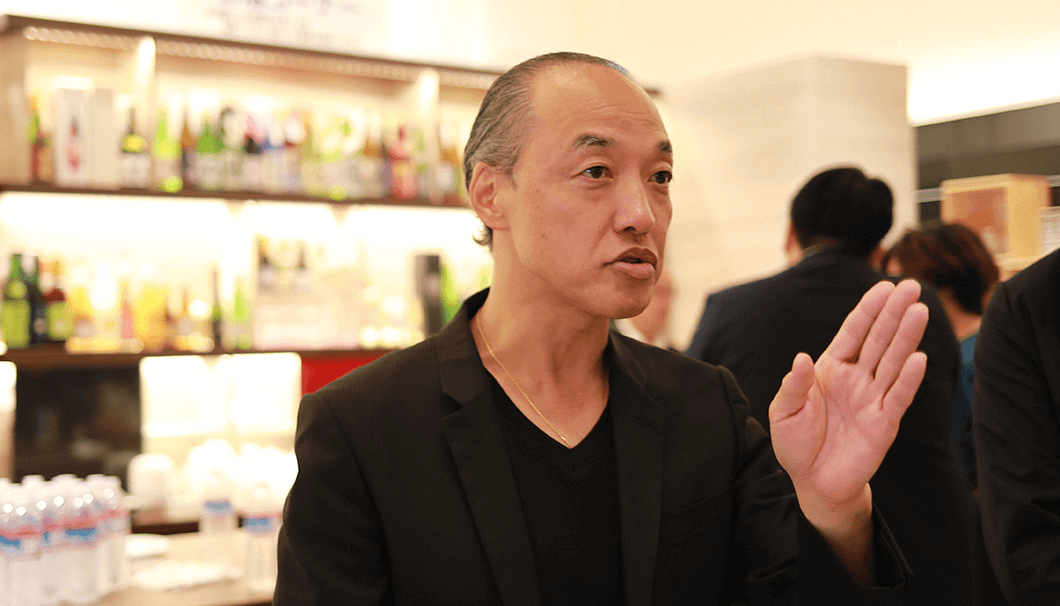 Keiichiro Miyagawa
There he learned the value of sake as well. During his time running a restaurant, he noticed French customers and Japanese tourists in Paris ate lunch at different times. So, by adjusting his menu to fit both crowds he was able to greatly increase business at his establishment, despite being in the midst of a recession at the time. It's this kind of adaptability and innovation that helped Miyagawa through many twists and turns in his career, where he would ultimately open the French market up to sake in a big way.
Sake and France
While not as big a market as the US or China in terms of sales and volume, France has been a key region for sake's international expansion as a whole for some time. As a gastronomic leader, France embracing a certain dish or beverage can greatly influence its overall credibility.
And, although sake and wine are intrinsically different drinks, they have a lot of similar qualities that theoretically would make French wine drinkers more easily receptive to it. By the same token, both drinks are made under rigorous standards and are highly affected by the environment. In fact, the Japanese sake industry often uses France's well-defined and respected wine industry as a model to aspire to.
Turning French people on to sake wasn'tt an easy task, though. Demand for new beverage styles seemed low during Miyagawa's early tenure, and French consumers seemed to have a lot of misconceptions about the drink. Miyagawa told SAKETIMES that most people he spoke with ten years ago assumed sake was a dry, distilled drink rather than the fruity and aromatic brewed beverage that it really is.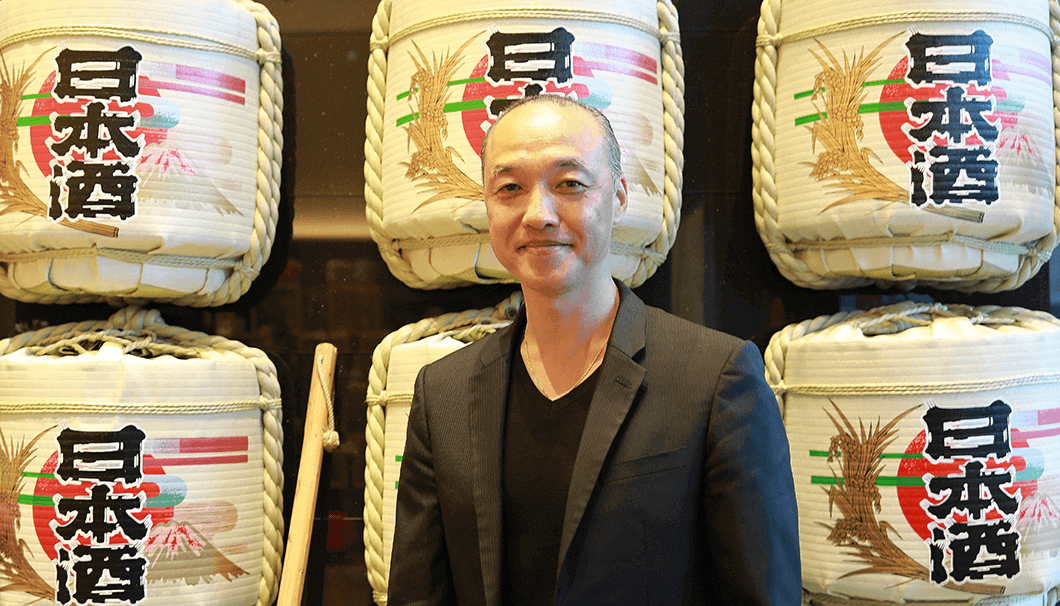 One of the ways Miyagawa helped slip sake into the mouths of French drinkers was by rebranding it as "ginjo," the term ordinarily used for a specific type of fragrant sake. It was a brilliant move to sidestep prejudices and bring a more prestigious air to sake in the region.
Ginjo was successful, and France saw sake sales jump thanks to the move. It helped, also, that French consumers were developing an interest in Japanese cuisine and the culinary world was just waking up to the concept of "umami" at the time.
A 2019 Japan External Trade Organization (JETRO) survey even found that a majority of French people agreed that sake fit well into French cuisine as a whole because of these factors. However, it would be a big mistake to overlook the impact that Kura Master has had in bringing sake to French palates.
Kura Master: A Sake Contest By the French, For the French
Seeing sake gradually take hold among French consumers was a promising sign for people like Miyagawa, but he realized that more would be needed to push the drink into the mainstream. In order to solidify sake in the French market, he would have to ensure that key people knew how to deal with it. Sommeliers working in hotels and restaurants would need to understand the complexities of the beverage and its versatility if there were to be any hope of educating the French consumer public.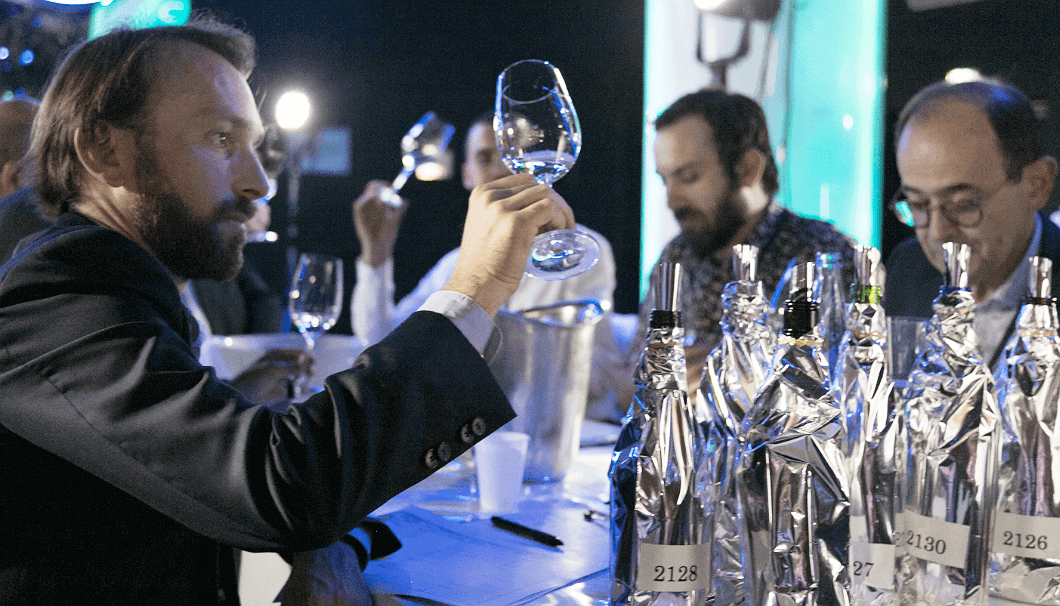 Educating these key people in sake was essential, but just explaining how it's done in Japan wasn't enough. France was its own gourmet giant and would best accept sake on its own terms. Thus, the Kura Master contest was born: a sake contest by the French, for the French.
Unlike other sake shows on foreign soil, Kura Master uses only French judges in tasting and evaluation, which is useful in two ways: First, as the only judges, French industry people such as restaurateurs and distributors must educate themselves on the drink to make informed evaluations. Conversely, as a prestigious competition, Kura Master required Japanese brewers to seriously consider French tastes when crafting and choosing their submissions. Sake brewers in Japan would need to adapt to French tastes, rather than vice versa, if they wanted to win.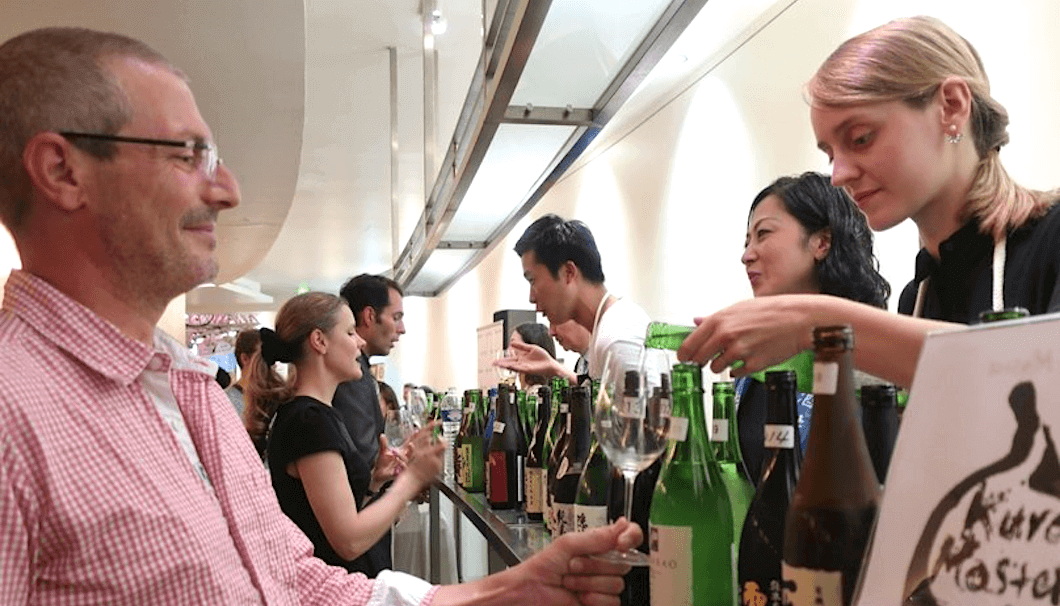 The Future of Kura Master
The first Kura Master was held in 2017, and after only three short years it's become a major event in the sake business, not only in France but in Japan too.
In its first year, Miyagawa was able to get 550 entries in a span of only two months, showing the eagerness with which Japanese breweries wanted to test the French market and find alternatives to the shrinking Japanese one.
At the event In Paris, entries were divided into Junmai and Junmai Ginjo categories, and were tasted by a panel of 32 expert judges. In 2019, that number has swelled to 93 judges, with two new categories debuting: Sparkling Sake Standard and Sparkling Sake Soft.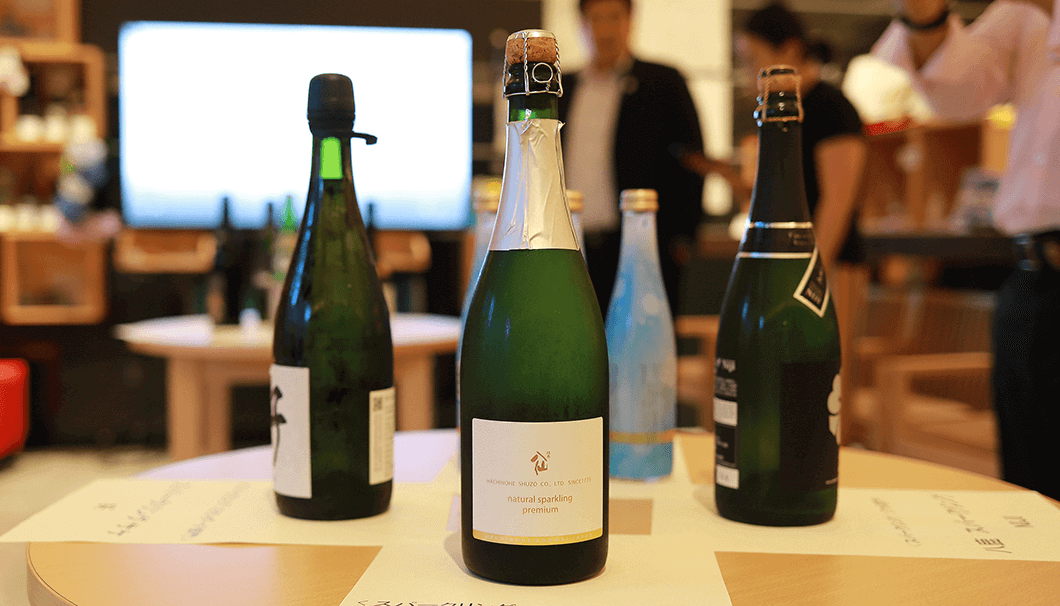 Sparkling Sake
The way Kura Master has worked its way into the psyches of both French and Japanese industry folk is paying dividends. Earlier this year, at the Japanese Sake Information Center in Tokyo, a special tasting was held to honor the Top 14 Kura Master brands in 2019. It was an event eagerly attended by Japanese people connected to the food service industry as a tangible sample of French preferences.
And with this, the mutual appreciation between Japan and France through sake has reached new heights. There also seems to be no reason why such a model couldn't work in other countries as well, leading to an evolution in how sake is made and branded from the countrysides of Japan to a global marketplace.
Miyagawa's road leading up to this point was long and hard, but he overcame each challenge he faced with an attitude of seeing opportunities lying under the surface of adversity. That is the heart of the Kura Master competition: Finding new hope for the sake industry in unexpected places.