From pastime to passion
Chuichi Kato worked as a researcher in the steel industry for over 50 years, and was a member of his employer's in-house oil painting club. After retiring, what was once a pastime became his passion, and he developed a new career as a painter. Using a watercolor style, Dr. Kato has painted 900 sake breweries and the nature that surrounds them, as well as creating 1200 other works depicting plants and landscapes.
Between October 2004 and October 2017, Dr. Kato visited and painted 900 sake breweries all over Japan. For a time he even ran a gallery, but closed it in November 2017. Since then he has focused on collecting his works into ebooks which he sells on Amazon, with titles such as "Eastern Japan", "Western Japan", "The 45 Best Sake Breweries", "Sake Breweries among the Big Trees" and "Cultural Heritage". Wanting to share his work with as many people as possible rather than trying to profit from it, Dr. Kato has chosen to offer his books for the minimum price allowed and also provides free delivery.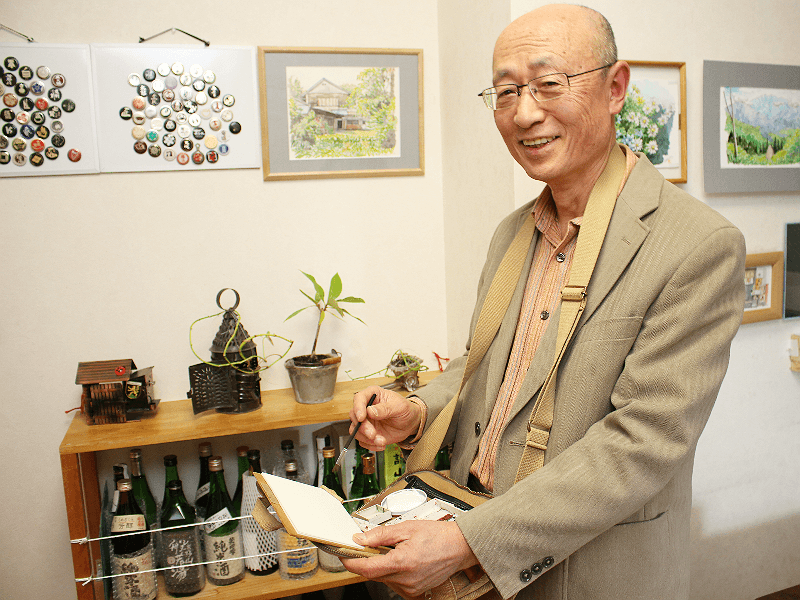 Finding his own subject and style
Dr. Kato had long worked in oils, but decided to switch to acrylic paint after retirement. He admired the lively and colorful acrylic and grease pencil paintings of Keishiro Aboshi and, wanting to learn how to paint in a similar style, studied under him for a year. Realizing that his own style was becoming too similar to Dr. Aboshi's, he decided stop taking lessons, although his respect and admiration are evident when he discusses his former teacher's influence.
Dr. Kato has painted a variety of subjects, but had always been a fan of sake too. The first brewery he painted was Niki Brewery, located in the ancient streets of Takayama, Gifu prefecture, during a 2001 summer vacation. He had painted on holiday before, but never sake breweries. Their surroundings and their nostalgic air made them interesting subjects. Newly retired in 2004, he visited the Kubota Brewery in Sagamihara, Kanagawa prefecture, near his home. There he was struck by the beauty of the setting—the large trees, the natural surroundings and the sense of history.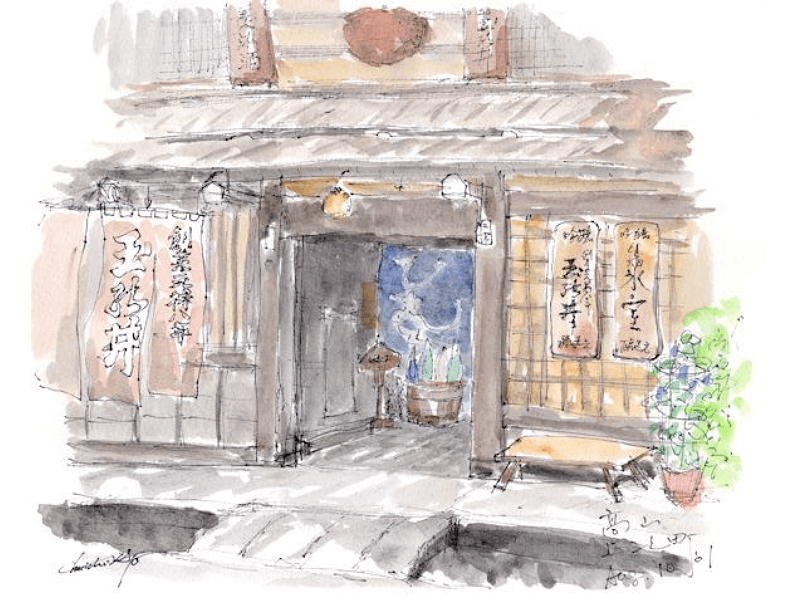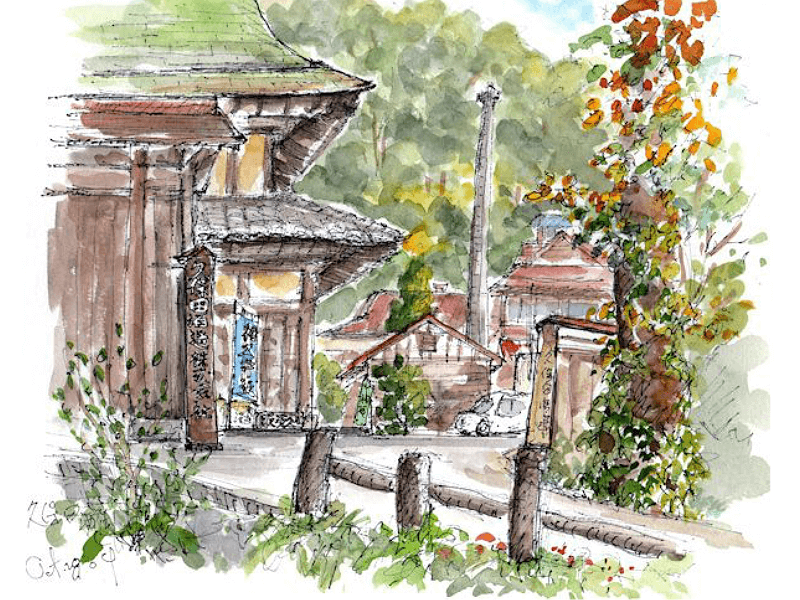 "Many sake breweries have been around for 100 or 200 years, so the trees around them are also very old," says Dr. Kato, showing us paintings of Miyazaki Brewery in Chiba Prefecture, surrounded by sudajii trees that are over 1000 years old, another with 100-year-old plum trees, and the Sudo Honke Brewery in Ibaraki Prefecture, said to be Japan's oldest, with its 800-year-old trees.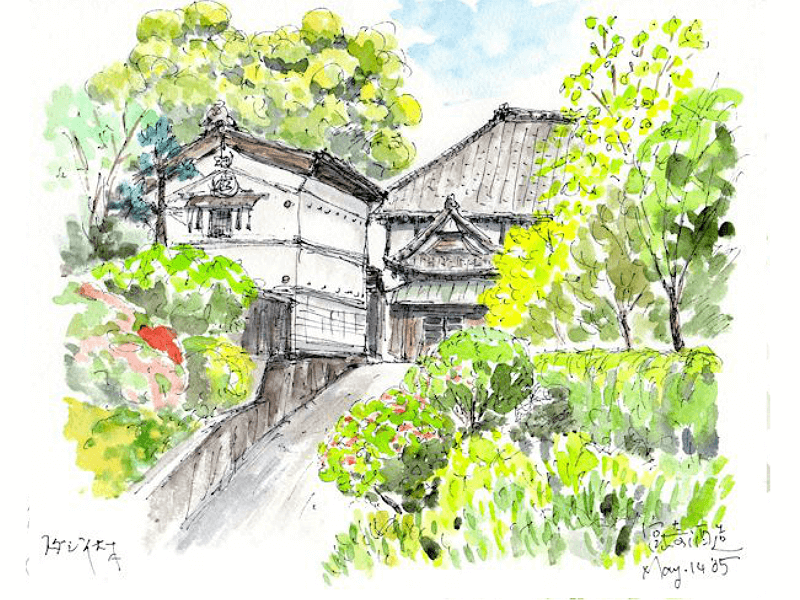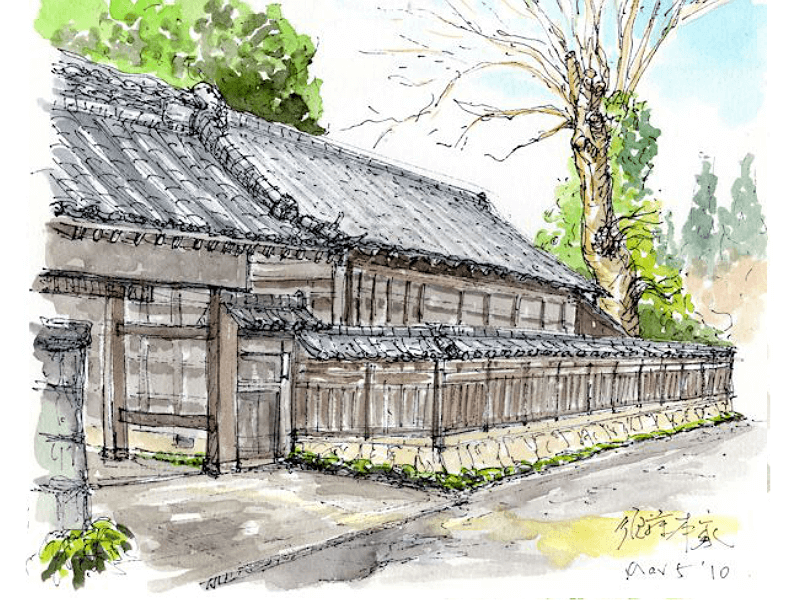 The most memorable breweries
Out of the 900 breweries he has painted, several particularly stand out in Dr. Kato's memory. Gifu's Kosaka Brewery was built in 1772 and is a Registered Tangible Cultural Property. Dr. Kato showed us a picture of the brewery, noting that it was difficult to capture the imposing air of the building and the details such as roof tiles.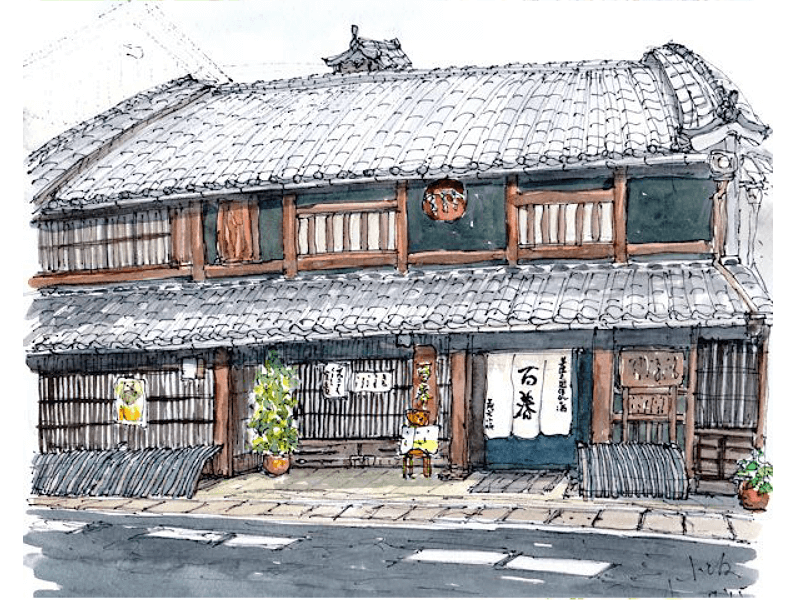 The Suminotomo Brewery in Ibaraki prefecture was the last stop on Dr. Kato's exploration of Kanto Region sake breweries and they presented him with an honorary 180ml bottle. The brewery was subsequently destroyed in the 2011 Great East Japan Earthquake, but was later reconstructed, and even issued a commemorative brew with a label featuring artwork by Dr. Kato. In the end, however, as with so many small sake producers throughout Japan, sadly was unable to stay in business.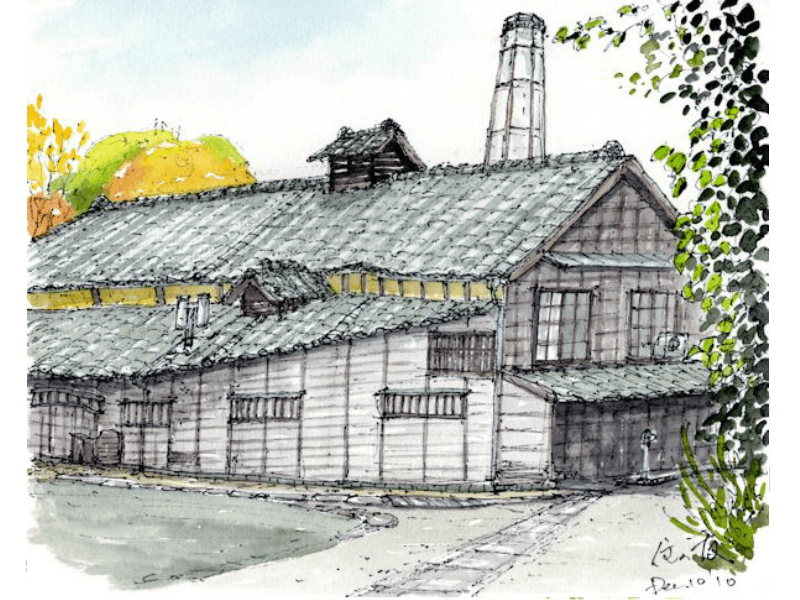 Dr. Kato says he almost never revisits a brewery, but he did return to the Ogose Brewery in Saitama Prefecture more than once.
"The owner was eccentric," he said, "the only brewery I returned to again and again to buy sake." The rich flavor of their Raiyo brand made it a personal favorite, so Dr. Kato was very disappointed when Ogose finally closed.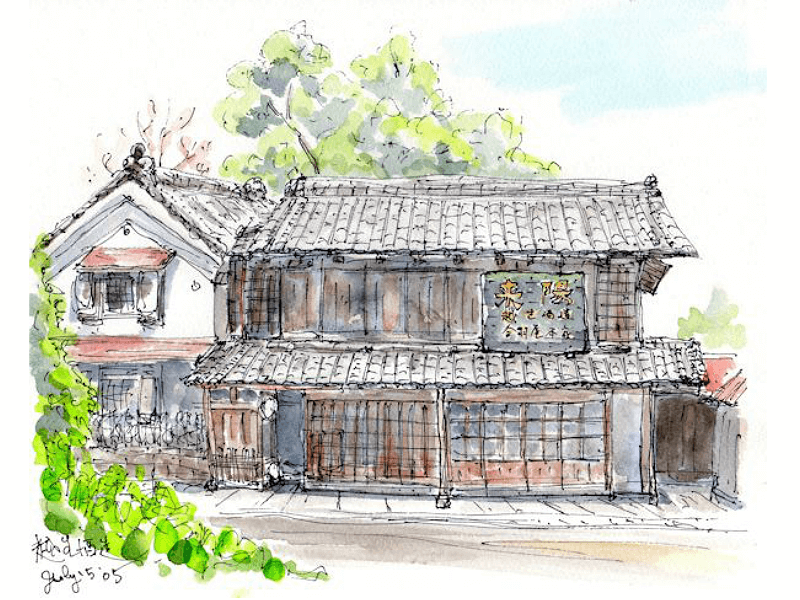 Concerns for the future
Over the course writing his many books, Dr. Kato has developed his own ideas about sake breweries. He summed up his observations about the 900 he has visited in a book called, "Are Japanese Sake Breweries Fading or Recovering?"
"I've seen for myself how many small breweries are struggling, and I know many have closed," he says. "I hope I can do something to help the Japanese sake industry."
To see more of Chuichi Kato's work, follow @sakevel on Instagram and Twitter or buy one of his many books on Amazon.jp.