More Than Just a Clever Name
Kyushu prefecture Saga has a new mascot it hopes will make its products a hit with gamers and sake fans alike—Sagat, the Muay Thai boxing final boss from Street Fighter. Using wordplay the prefecture has added its kanji characters Sagat's name making it read Saga-to (佐賀っと) in Japanese.
Puns aside, a Street Fighter character from Thailand may seem an odd choice for an island prefecture in southwestern Japan, but Saga Prefecture and Thailand actually have close ties. In fact, tourism from Thailand has risen 26% since 2016, likely due to several Thai movies having been filmed in Saga and a recent visit by popular Thai actor, Thiti Mahayotaruk.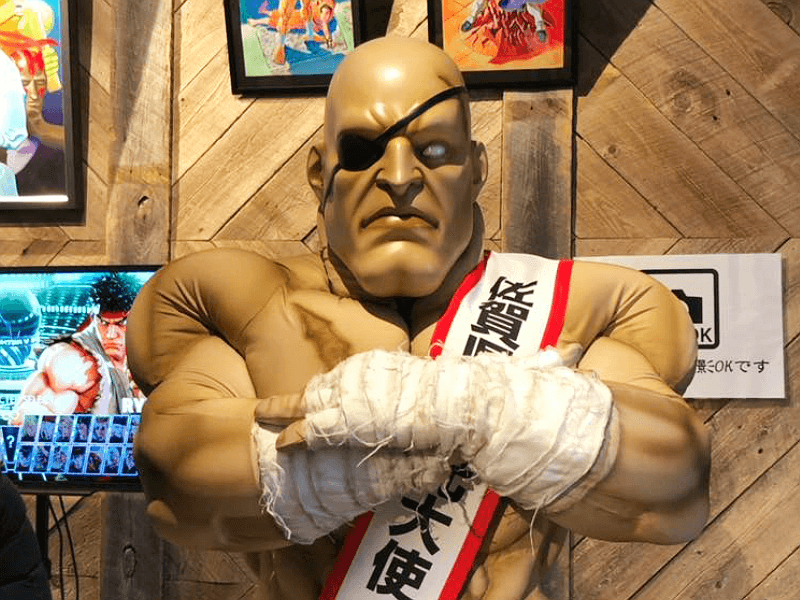 Saga Prefecture Governor Yoshinori Yamaguchi had this to say about the collaboration:
"We are pleased to have Sagat and other Street Fighter characters help us promote Saga. We hope people will enjoy the way we use the popular Street Fighter characters to promote our local products."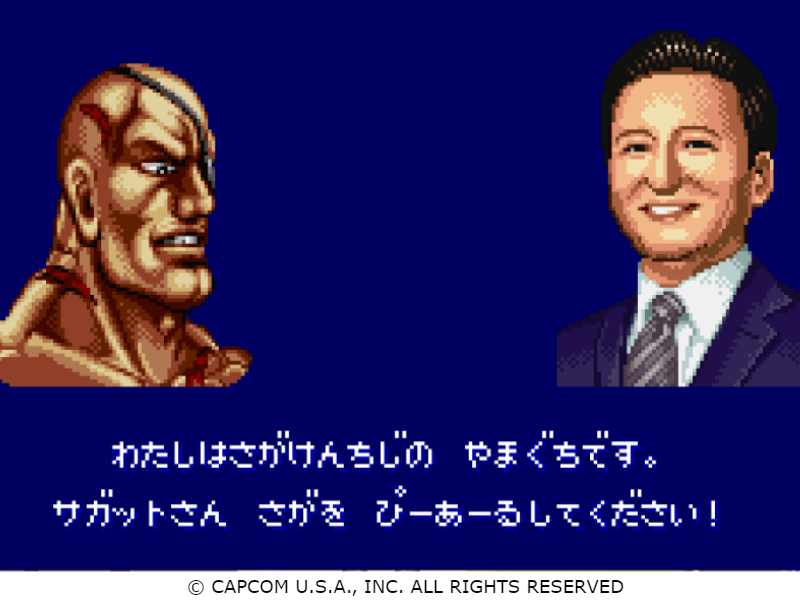 Picture Text: "I'm Gov. Yamaguchi from Saga prefecture! Mr. Sagat, please help me do PR!"
One Powerful Sake, Two Collectable Designs
The sake is a Junmai Ginjo produced in Saga Prefecture by Masamune Shuzo. The slogan for the new sake is: "If you drink it, you can Hadoken."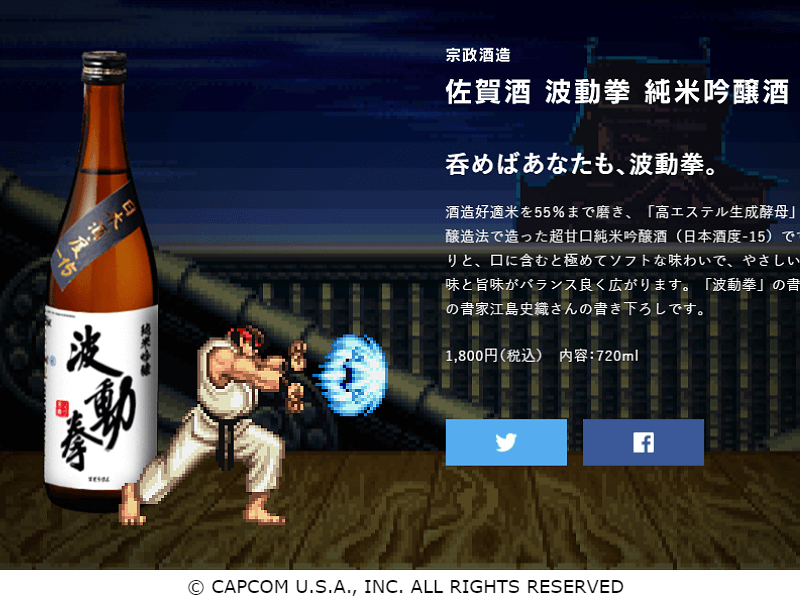 Customers can to choose from a bottle featuring Ryu and Hadoken or Ken and Shoryuken. The sake inside the two bottle designs is the same and described as lightly sweet with a touch of sour.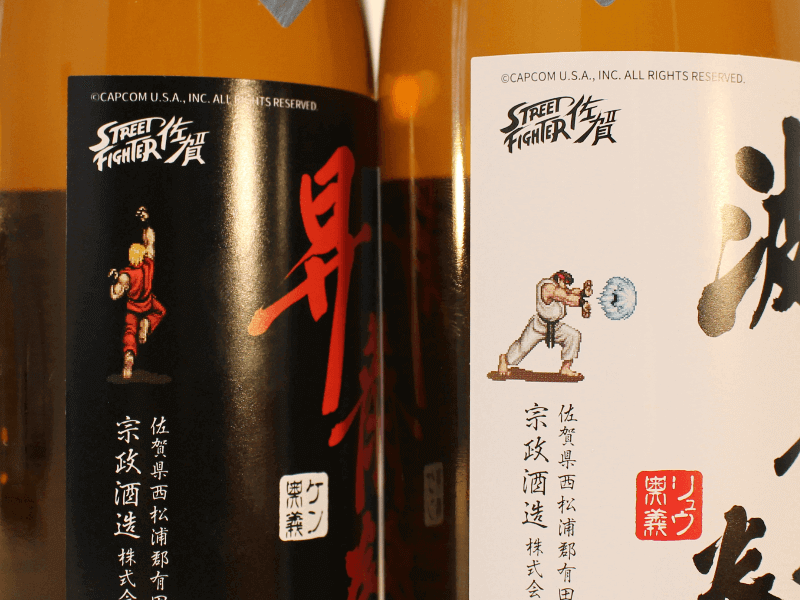 Saga is Thinking Outside of the Box
And it's not just sake, nori (dried seaweed) from Saga is also getting a Street Fighter makeover, packaged in a box resembling the iconic Street Fighter II cartridge. Twelve additional Street Fighter II-themed products have been produced for the promotion. All 14 products are available for purchase at the Saga Balloon Museum gift shop until March 31st.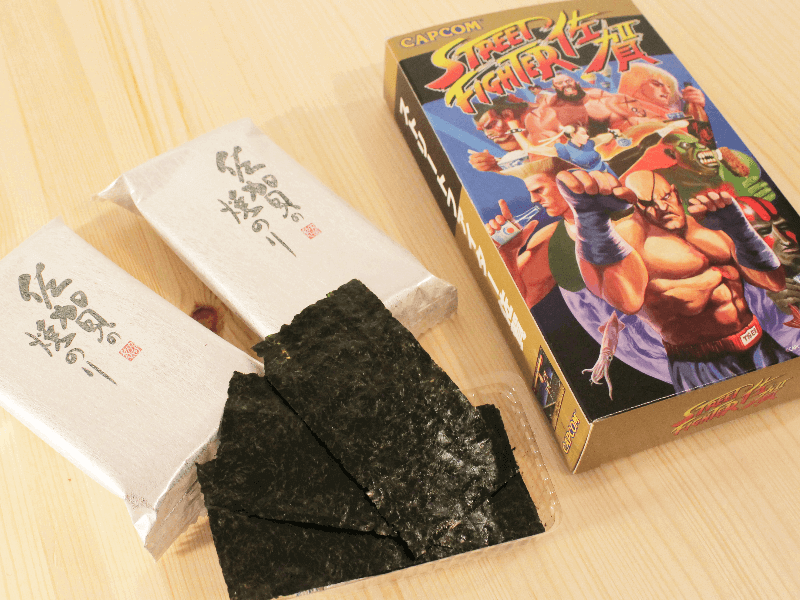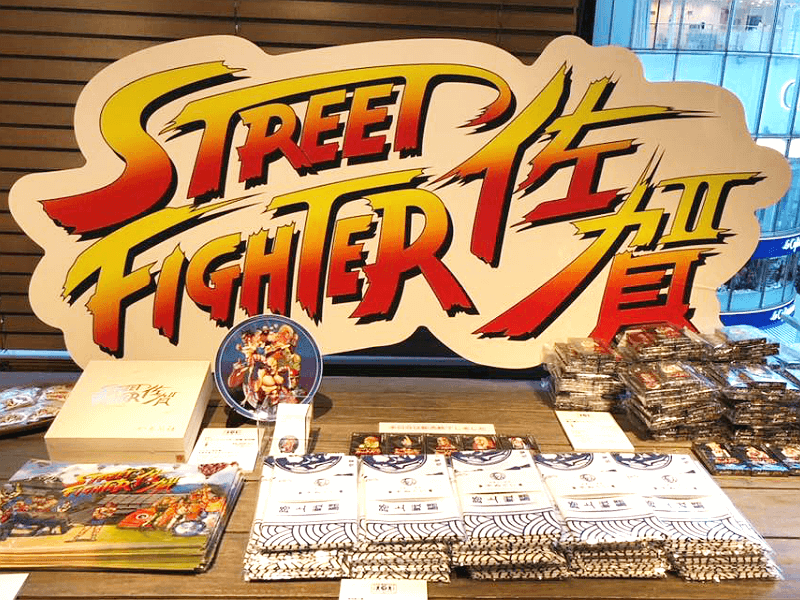 Even Traditional Sake is Going Pop
Light-hearted rebranding of this kind has become popular in recent years as local governments attempt to broaden the appeal of local sake. Even traditional sake brewers have been using pop culture references to reach new audiences.
Yao, a 260-year-old Saitama sake maker, recently released a sake featuring the classic manga, Kinniku Man. Not to be outdone, 390-year old Fukumitsuya Sake Brewery aimed for a similar demographic with a sake featuring the classic role playing game, Dragon Quest. Both sakes proved popular and quickly sold out. That kind of success means sake lovers can expect more creative collaborations from local Japanese governments in the near future.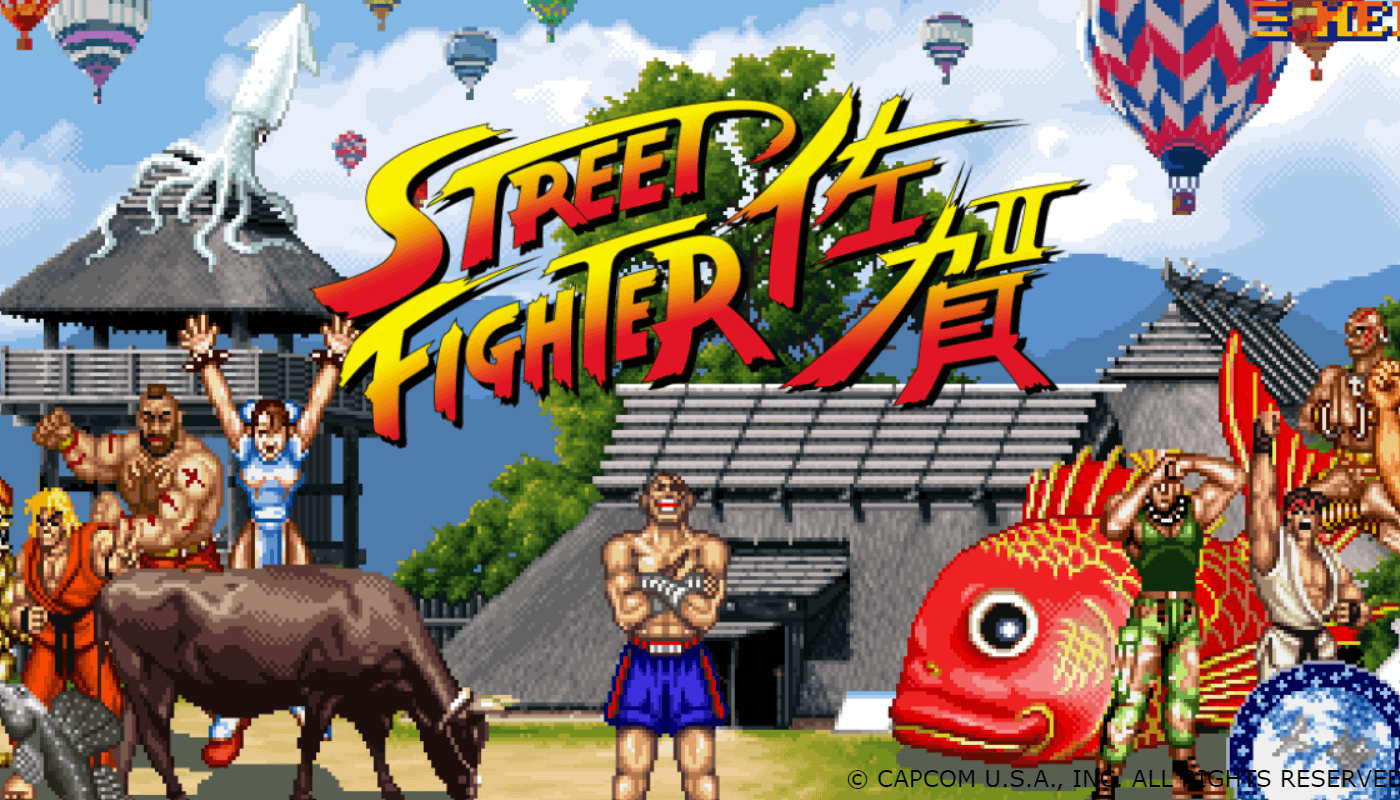 ◎Shop Information
Dates:February 13th – March 31th
Hours: 10:00am – 7:00pm
Venue: Saga Balloon Museum / Matsubara 2-2-27, Saga city, Saga Prefecture
Link: Street Fighter 佐賀