Kimijimaya, the veritable house of sake established in Yokohama back in 1892, has elegantly maneuvered it's newest location nearly right inside Ebisu Station, nestled on the 4th floor of the adjoining Atre Shopping Center.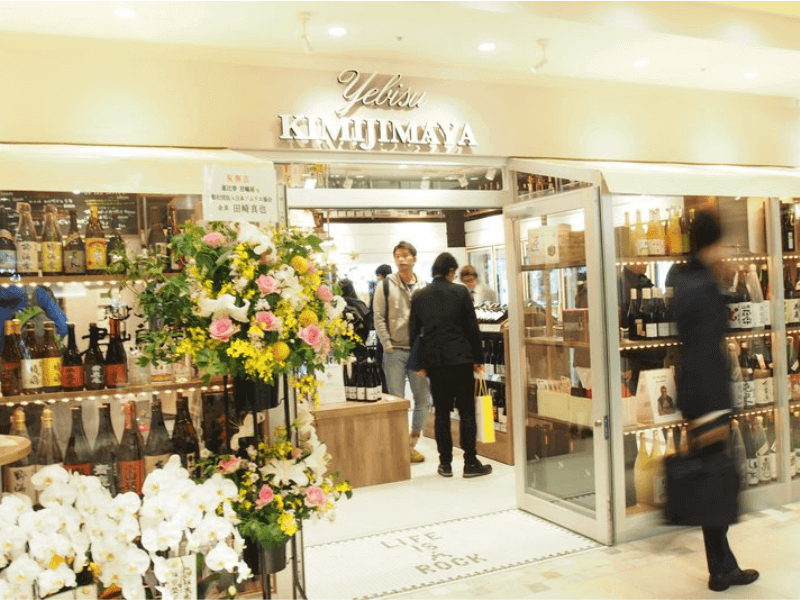 "Kaku-uchi", as it's often referred, is the simple system of offering up affordable samples of a range of beverages – in this case, sake – by a liquor store or similar specialty shop. The appeal here, if your imagination hasn't put the puzzle together for you already, is that you have an almost overwhelming selection at your fingertips for cheap; in this case, 300 yen a pop. And in a world where finding a place to actually purchase a newfound sake favorite is still a frustrating logistical challenge, knowing that whatever you try is guaranteed to be right there, patiently waiting to be brought home, is the kind of setup that helps a dedicated sake scavenger sleep well at night.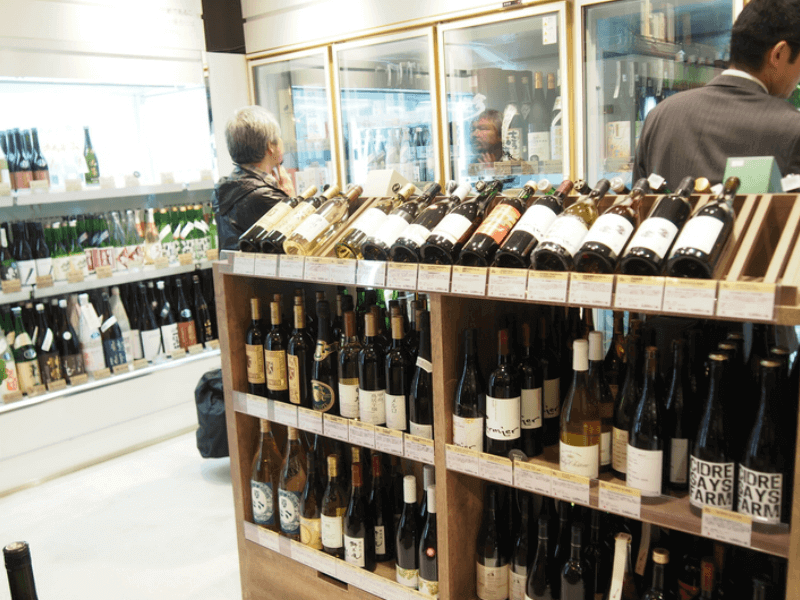 "World peace through sake and music"
President and owner, Mr. Kimijima himself, is nothing if not clear in his goals.
"A lot of young people flock to Ebisu. I want them to learn to appreciate the taste of authentic Japanese sake."
President Kimijima visits the breweries personally, selecting each and every sake that lines the shelves. His close relationship with the producers results in a one-of-a-kind selection. "I want to offer sake that emphasizes natural brewing processes and makes the food on the table even better. It needs to be reasonably priced, and continue to provide discoveries down until the very last drop."
While also stocking a wide selection of fine wines, for the Ebisu location, Mr. Kimijimaya is particularly focused on inviting a new demographic into the sake world, striving for a balance of elegance and accessibility.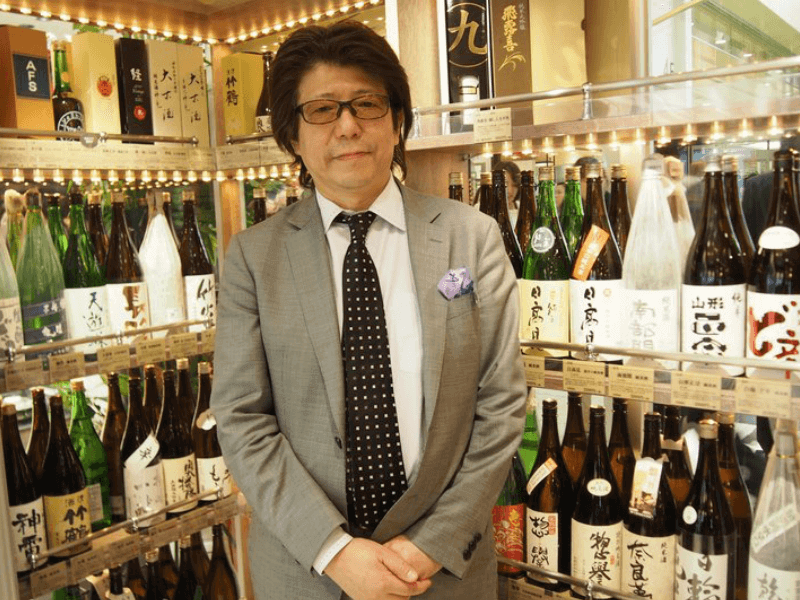 If you inquire about any other prevailing themes or goals for his establishment, he's quick to respond, "World peace through sake and music". Hints to his life as a rock musician (and his accompanying slogan for good living) become apparent upon closer examination, as the interior is not-so-discreetly decorated with photos of legendary rock stars.
Over the years he's also begun sponsoring sake events at underground rock venues and clubs around Tokyo and Yokohama, bringing producers (and of course, their sake) to largely unexplored stages and audiences in Japan.
"Kaku-uchi" in Practice
The tasting menu changes daily, offering a balanced selection ranging from light and fragrant sake to deep and flavorful aged options from all across Japan.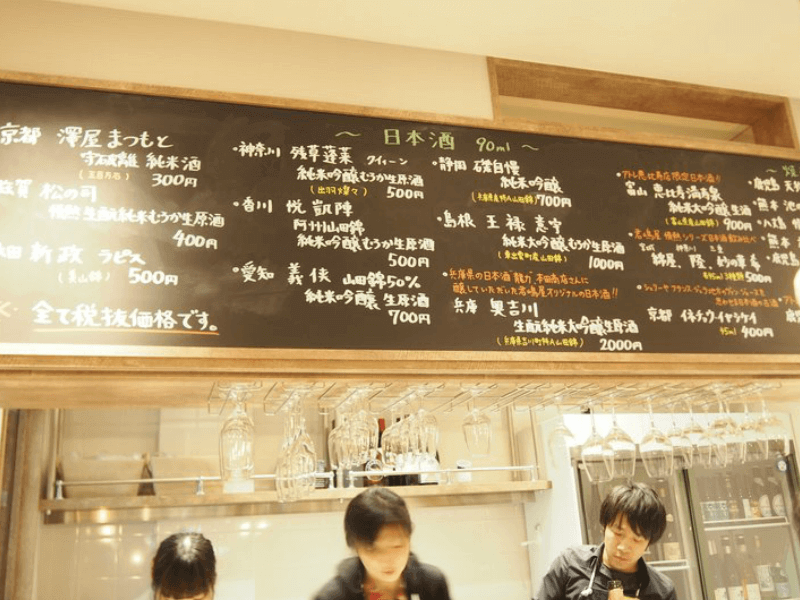 Offerings from Sawaya Matsumoto Shuhari (300 yen) have become somewhat of a staple. The unobtrusive and subdued palate with a distinctly sweet, oatmeal-like fragrance, Sawaya Matsumoto's characteristic almost foamy nature is pleasant, and continually inviting .
The quality of the tapas and finger foods on-hand for pairing is another thing that sets the Ebisu store apart. All of the items on the menu are provided by well-known Ebisu restaurants, integrating Japanese and Western-influenced options.
The pork and duck rillettes (500 yen) are a collaboration with local French restaurant, L'Assiette Blanche. Rich with lard and foie gras, the citrus notes of the accompanying Shuhari expand to perfection.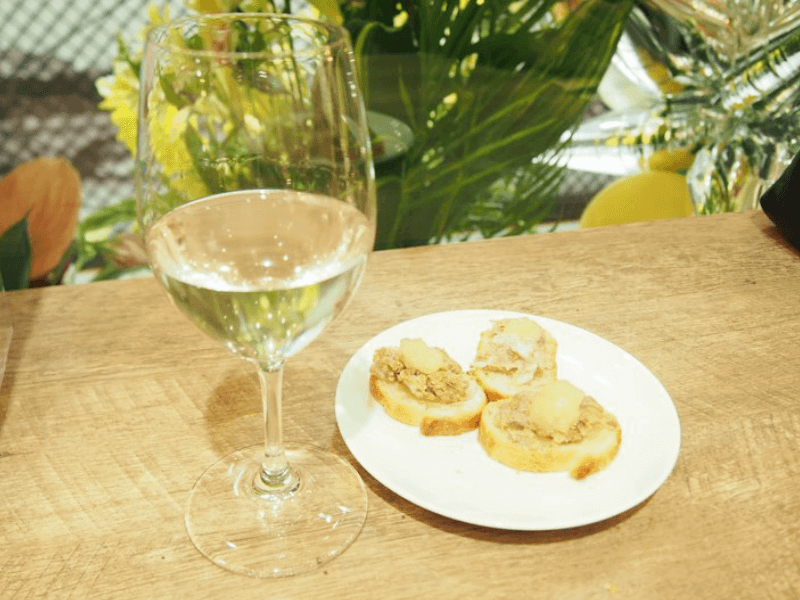 For 500 yen, a 3-flight tasting set is always a safe bet. Each glass is accompanied by tasting notes (in Japanese only, for now) that briefly cover the distinctive points of the sake, as well as recommendations for pairings and tasting.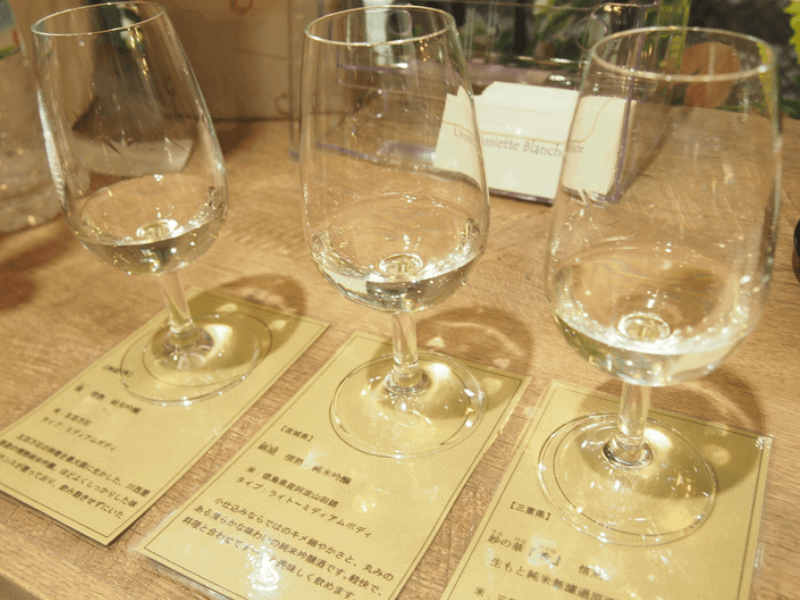 Shiny Happy People
Lending to Kimijimaya's approachability, likely more than anything, are the energetic and friendly staff of sake-enthusiasts. If you've got questions, their answers come in liquid form.
Whether squeezing in a sip in-transit, or settling in to scour a new path to sake enlightenment, Kimijimaya checks all the boxes for time well spent.
◎Shop Information
Name: Ebisu Kimijimaya
Location: Atre Ebisu nishi-kan 4F, 1-6-1 Ebisu Minami, Shibuya-ku, Tokyo
Tel: +81-3-5475-8716
Open: 10:00am–9:30pm (LO 9:00pm)
Closed: Refer to Atre Shopping Center schedule