Hokkaido Town Outsources Sake Brewers for New Regional Brand
Higashikawa Town in Hokkaido and Gifu's Michizakura Shuzo brewery have entered an interesting partnership which will see three of their brewers relocated to the northernmost prefecture. Higashikawa is planning to kickstart a public-private sake brewery and needs the craftsmen to lend their skills in creating a regional brand.
Last December, Higashikawa made the offer to any brewery willing to dispatch its labor. Michizakura, which dates back to the 19th century, was the only one to respond to the call, essentially winning the deal by default.
The president of the Gifu-based brewery says of the deal that he'd been interested in Hokkaido as a brewing region amid concerns that climate change and an aging workforce were leading to declining sake rice quality in western Honshu, Japan's main island and traditional center of sake brewing.
The new brewery is scheduled to be completed this October. It's interesting to see a brewery send its key players across the country to explore new opportunities and should create some interesting new sake thanks to the regional cross-pollination.
LINK: 酒蔵委託、岐阜の業者に 東川 杜氏含む3職人移住 | 北海道新聞 | 2020/1/29 |
Craft Sake Week 2020 Dates Announced, Expected to be Biggest Than Ever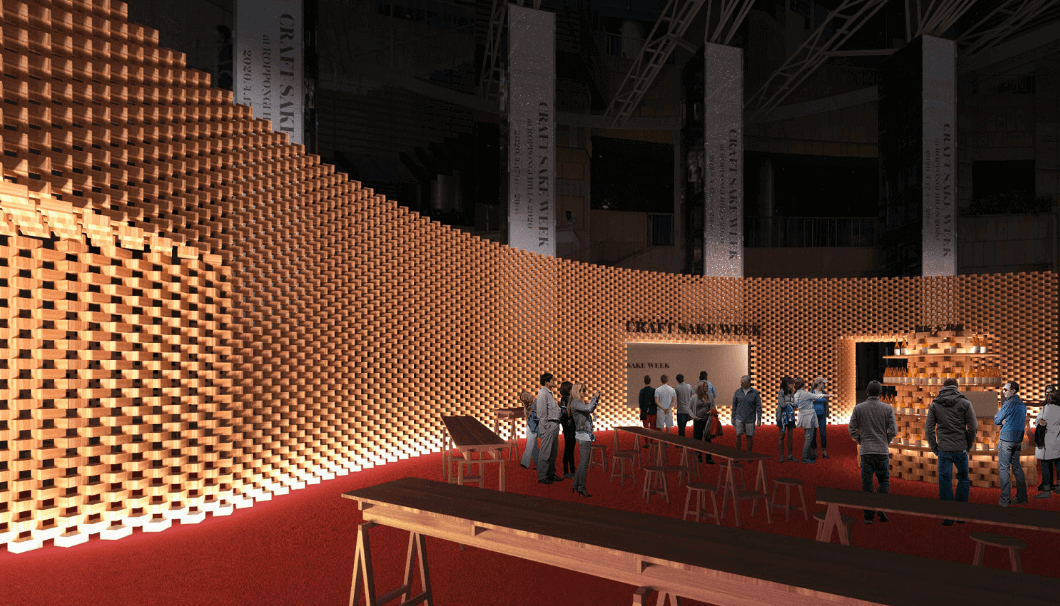 Craft Sake Week, an annual sake festival organized by soccer great Hidetoshi Nakata, will be held once again in Roppongi Hills this year. It's due to kick off on April 17..
Craft Sake Week is one of the biggest festivals of its kind in the world and has been drawing over 600,000 visitors over the past four years. It's known for being especially accommodating to guests from foreign countries compared with other sake events.
This year will also be the biggest ever for the event, with 130 breweries taking part – all carefully selected by Nakata himself. It will also run for 13 days this year, longer than ever before.
"Japanese Culture" is the theme of this year's festival with a wider array of fermented delicacies available. Nakata also isn't the only soccer connection to this year's event. It will be held in a 19,000 square-meter venue designed by former J2 League player Tsuyoshi Tane.
There are always lots of fun and interesting attractions at Craft Sake Week in addition to the gallons of great sake. This is once again sure to be a major event of the sake year.
◎Event Information
Name: Craft Sake Week 2020
Date: Friday, Apr 17 – Wednesday, Apr 29
Time: 12:00 pm – 9:00 pm
Location: Roppongi Hills Arena, 6-9-1 Roppongi, Minato, Tokyo
Admission: 3,500 yen (includes cup and 11 sake/food tickets)
LINK: 中田氏プロデュースの日本酒イベント「CRAFT SAKE-」4・17から六本木で | サンスポ | 2020/1/24 |
Washu Fest Returns to Nakameguro This March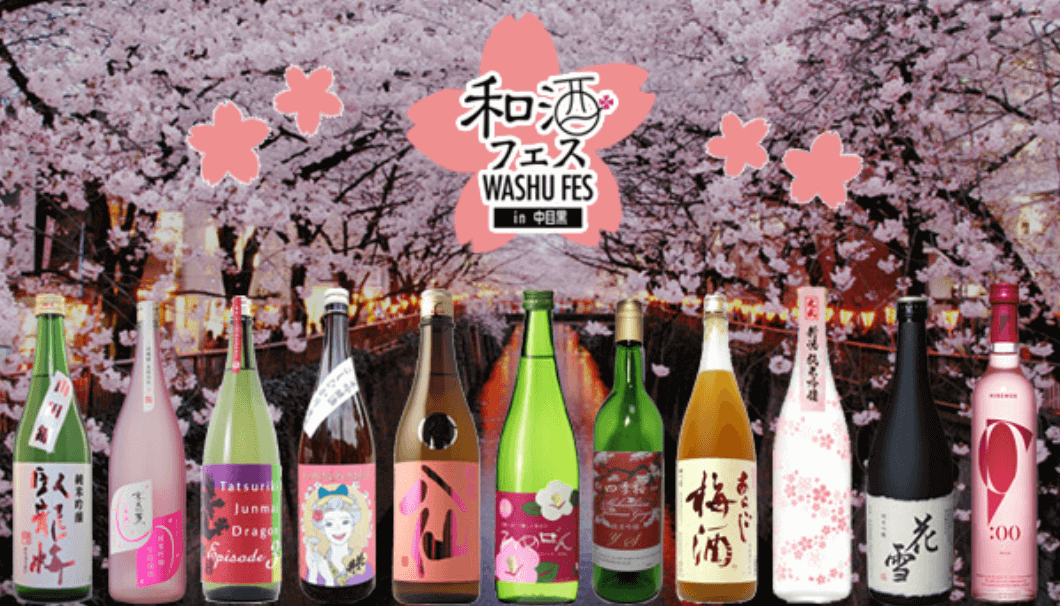 The elegant sake festival Washu Fest will return to Nakameguro, Tokyo on March 28 and 29, exhibiting over 150 brands of sake from 44 breweries across Japan.
Washu Fest is a seasonal sake festival and this, the 15th instalment, will once again celebrate the flowers of spring, highlighting brands such as Hananoi, Shikizakura, and Hanayuki. These will be served alongside award-winning sake such as Mutsuhassen, Ichinokura, and Mizubasho.
All of this and more will be made available for two hours of all-you-can-drink fun. However, a whole lot more can be found as well, such as an array of food and a special "sake that matches with chocolate" event.
With all this conveniently located in Nakameguro, there's no reason not to stop by and enjoy the 15th Washu Fest, but act now because space is limited.
◎Event Information
Name: 15th Washu Fest
Date: Saturday, Mar 28 – Sunday, Mar 29
Time: 12:00 pm – 2:15 pm / 3:00 pm – 5:15 pm
Location: Nakameguro GT Tower Maehiroba, 2-1-1 Kami-Meguro, Meguro, Tokyo
Admission: 3,000 yen (Two-hour limit)
Capacity: 500 people
LINK:「第15回 和酒フェス」東京・中目黒で、"花にちなんだ"日本酒など150種以上を利き酒し放題 | FASHION PRESS | 2020/1/21 |
◎Three Online Platforms to Showcase Your News
By filling out the form of SAKETIMES PRESS English , your news will be presented on this Weekly News section of the SAKETIMES International website.
◎無料リリース情報配信機能「SAKETIMES PRESS English」
この記事への掲載は、リリース情報配信機能「SAKETIMES PRESS English」から無料でお申し込みいただけます。日本語で申請いただくと、英語の情報に編集し、掲載します。海外に向けた新規リリース情報がございましたら、SAKETIMES PRESS Eglish 申請フォーム より申請ください。