Sake Exports Hit Record High for 10th Year In a Row
The Japan Sake and Shochu Makers Association has announced that sake exports in 2019 have once again reached a record high, making it the 10th straight year of growth.
According to the association, which represents 1,730 breweries in Japan, last year's exports totalled 23.4 billion yen (US$213M) – a 5.3% increase from the previous year.
By volume, exports are actually slightly down at only 96.8% of the previous year's. This would suggest that there is a strong demand for quality over quantity in overseas markets.
While the USA continues to be the largest importer of sake, China has shown the strongest growth, shooting up 39.4% from the year before, and a whopping 2,100% over the past decade. Germany and the UK are also among the fastest growing markets.
There's plenty of reason for continued optimism, too, as the global market still has more room for growth.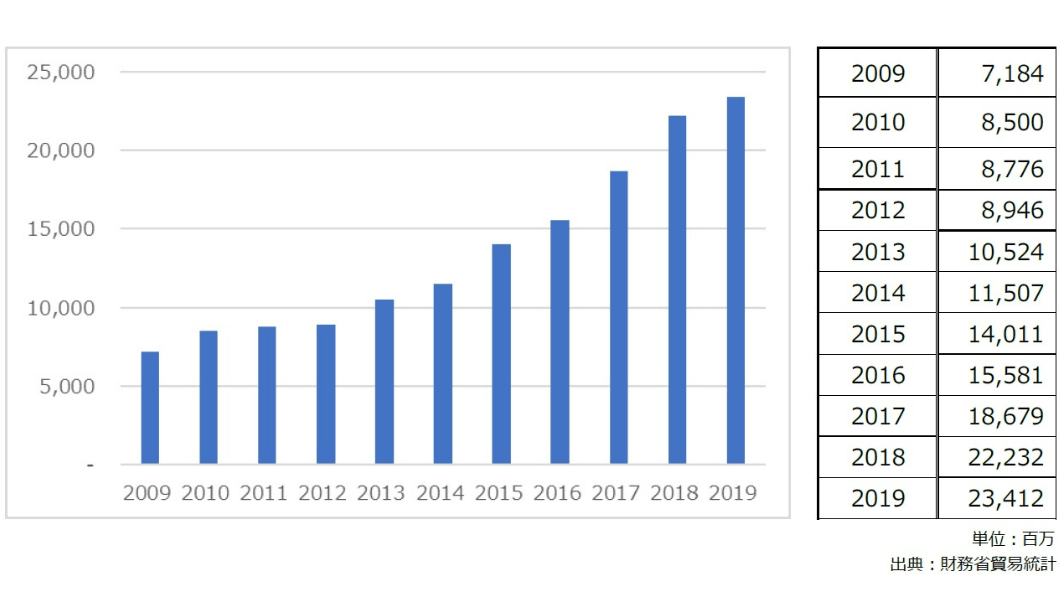 LINK: SAKETIMES | 2020/2/6 |日本酒の輸出総額が10年連続で最高記録を更新中!日本酒造組合中央会が清酒輸出総額を2/5(水)に発表
Barrier-Free Sake Released, Thickened to Help People with Difficulty Swallowing
Kitagawa Honke, a 363 year-old sake brewery in Kyoto's illustrious Fushimi District, has announced the release of a revolutionary sake aimed at improving the quality of life of people suffering from dysphagia or other swallowing disabilities.
Totorosake Miyako hit the shelves on February 6 and is a junmai daiginjo thickened to a classification of "lightly thick," creating what is being called the world's first "barrier-free sake." Kitagawa Honke came up with the idea to cater to Japan's increasing aging population, some of whom suffer from dysphagia but are otherwise healthy enough to enjoy sake.
Because a thickening agent is added, this is technically a "liqueur" under Japan's strict liquor laws. However, the Kyoto-based brewery went to great lengths to maintain high quality, using all-natural ingredients and spending four years on development.
While aimed at elderly sake fans in particular, Totorosake Miyako is very intriguing and may even be a hit with all types of drinkers.
◎Product Information
Name: Totorosake Miyako
Ingredients: rice, rice koji, water, sodium alginate
Alcohol: 14%
Volume: 180mL
Price: 594 yen
Release Date: Feb 6, 2020
LINK: @PRESS | 2020/2/5 |加齢や病気で「飲みこむ」ことに障害があってもお酒を楽しめる 業界初"とろみ付きの日本酒"を2月6日(木)より発売
First Day of Spring Unpasteurized Sake Squeezed and Shipped Around Japan
On February 4, dozens of sake breweries around Japan started work early in order to ship out one-day supplies of freshly-squeezed, unpasteurized "namezake." This is a part of a 23-year tradition known as Risshun Morning Squeezing.
Risshun is the day exactly between the winter solstice and vernal equinox, signifying the first day of spring in the traditional lunar calendar of Japan. This particular day was selected by the Japan Prestige Sake Association to conduct the morning squeeze as a way to strengthen ties between sake breweries, liquor stores, and their local communities.
One participating brewery, Waka-Ebis in Iga City, Mie Prefecture, started at 6 am in 1℃ (34°F) temperatures to prepare this year's limited batch. As a part of the tradition, workers affix all of the labels by hand rather than machine, and retailers stand by to pick up their share of the batch as soon as it's ready.
This year's batch by Waka-Ebis is said to be light and smooth, but sadly has come and gone already. But, there's always next year to pre-order!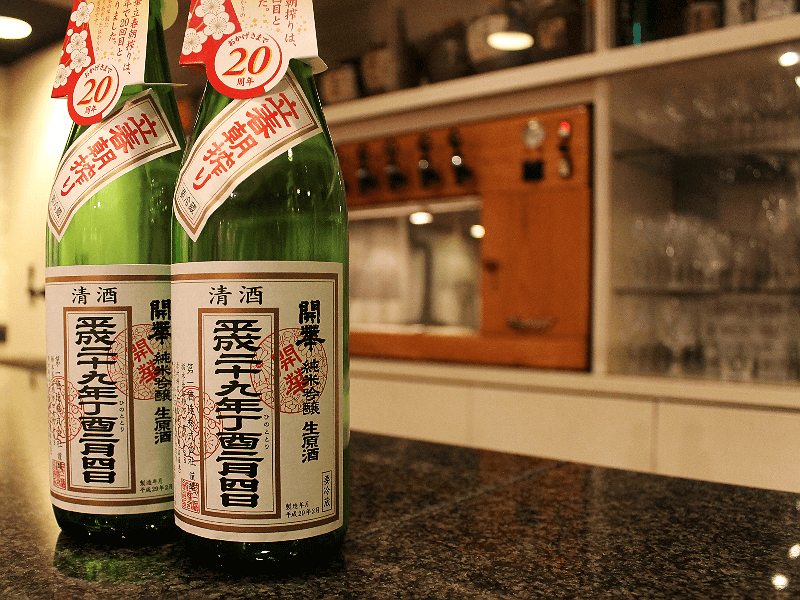 LINK: msnニュース | 2020/2/5 |立春の朝に搾り立ての日本酒 火入れしないフレッシュな味
◎Three Online Platforms to Showcase Your News
By filling out the form of SAKETIMES PRESS English , your news will be presented on this Weekly News section of the SAKETIMES International website.
◎無料リリース情報配信機能「SAKETIMES PRESS English」
この記事への掲載は、リリース情報配信機能「SAKETIMES PRESS English」から無料でお申し込みいただけます。日本語で申請いただくと、英語の情報に編集し、掲載します。海外に向けた新規リリース情報がございましたら、SAKETIMES PRESS Eglish 申請フォーム より申請ください。