CONTENTS
1: Meet the Japan's Latest Wine & Sake Cellar
2: Kokuryu Hosts Industry-first Sake Auction
3: A New Dream Team?  — "Dassaï Joël Robuchon" opens in Paris
Meet the Japan's Latest Wine & Sake Cellar
Need your sake and wine chilled — and fast? Sakura Seisakusho has just released it's first entry into the gradually crowding sake cellar market, with the new Japanese Wine and Sake Cellar, boasting "ZERO Cluster Twin Cooling Technology". The cellar is equipped with refrigeration power that allows the temperature to be set as low as 0ºC, making it ideal for long-term sake storage and maturation. The upper and the lower cabinets can be individually temperature-controlled, with the upper cabinet being equipped with a "rapid cooling mode" for speedy service. Adjustable shelving allows space and easy storage for sake's larger 1.8L standard bottle size offerings.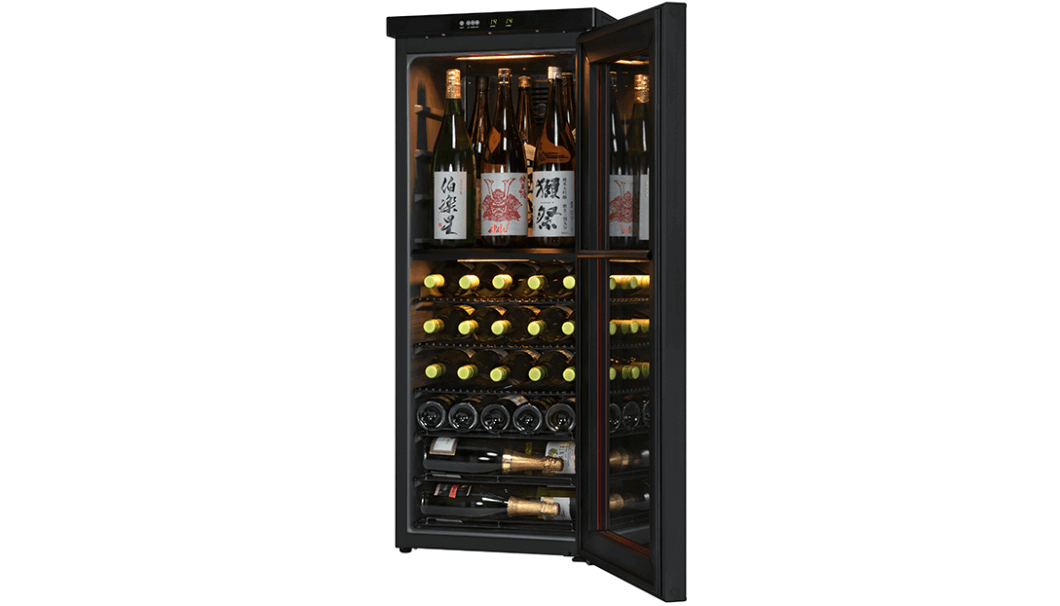 LINK: SAKETIMES | 2018/06/25 | 世界で一番おいしく飲める!さくら製作所が急速冷却機能を備えた初の日本製「ワイン&日本酒セラー」を7月1日(日)から発売開始!
Kokuryu Hosts Industry-first Sake Auction
While relatively standard throughout the world of wine, individual sake producers have yet to engage in the strategic and lucrative auction events that draw high-end buyers to their most prestigious collections.
That is, until now. The famous Fukui-based producers of Kokuryu Sake recently recently hosted an industry-first private auction for their top-end Muni brand series, featuring the maker's 2012-2015 vintages each carefully stored and matured at 0ºC.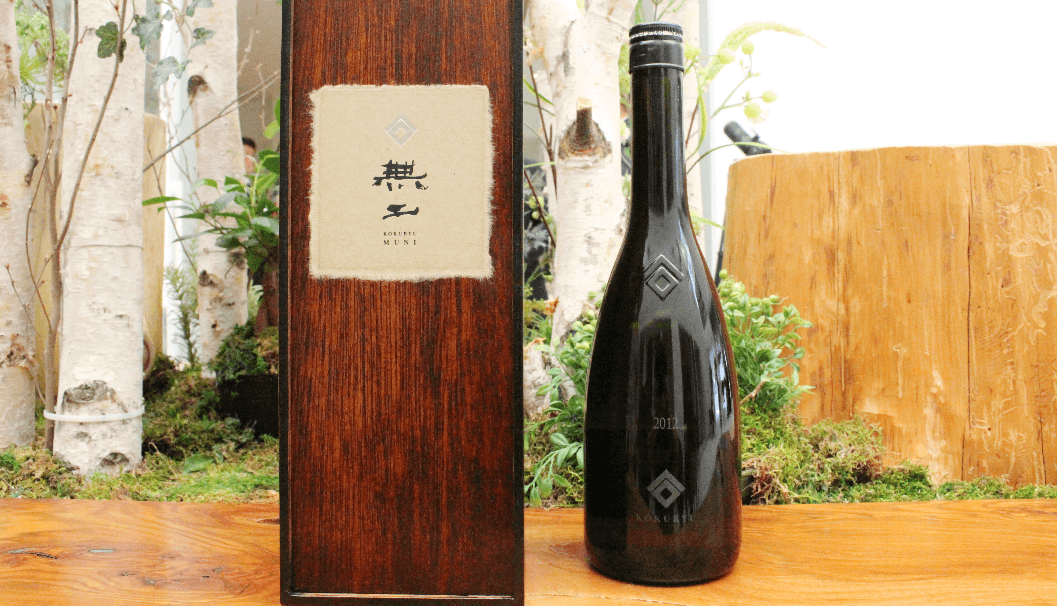 Taking place at the famous Basque cuisine restaurant, Eneko Tokyo, in the ritzy Azabu Juban neighborhood, a group of 66 buyers, including famous chefs and sommeliers, took over the space in order to bid on the limited Muni vintages crafted solely from 35%-milled Yamada Nishiki grown in the Tojo region of Hyogo – arguably Japan's most valued Yamada Nishiki growing region.
While the final bidding prices have not been publicized, word is that bidding prices for each vintage exceeded expectations, leading to successive bidding rounds.
Kokuryu plans to hold off on hosting any additional auctions until they are able to allocate enough stock of their high-end line of sake in order to make it worthwhile, however its probably safe to assume that it's now only a matter of time until other producers follow suit.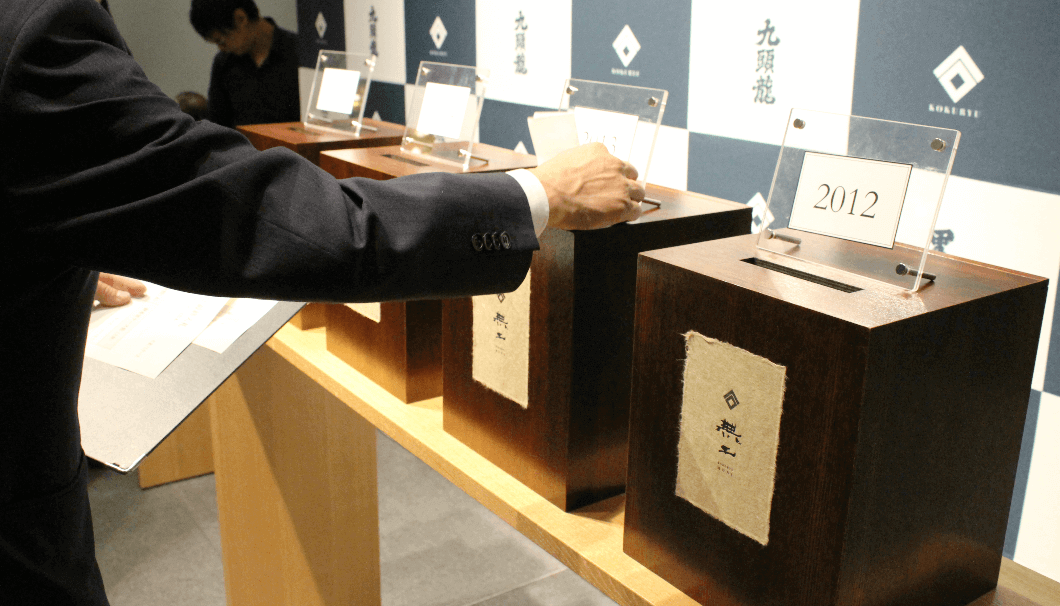 LINK: SAKETIMES | 2018/06/27 | 日本酒の適正価格を市場に問う─ 黒龍酒造による業界初の入札会
A New Dream Team?  — "Dassaï Joël Robuchon" opens in Paris
Just this past April, celebrity chef Joël Robuchon and Asahi Brewery, producer's of the famous Dassai brand sake, have opened a collaboration shop, Dassaï Joël Robuchon, just ten minutes walk from the Arc de Triomphe in Paris. The first floor is a patisserie that sells chocolate, cakes, sweets, bread and the like using Dassai as a featured ingredient. The second floor is a bar and tea salon where you can enjoy Dassai sake. The restaurant on the 3rd floor features an original Japanese and French fusion dining menu created under the supervision of both Asahi Shuzo and Mr. Robuchon himself.
Could be the perfect place to cure your Paris Syndrome on a visit to The City of Lights!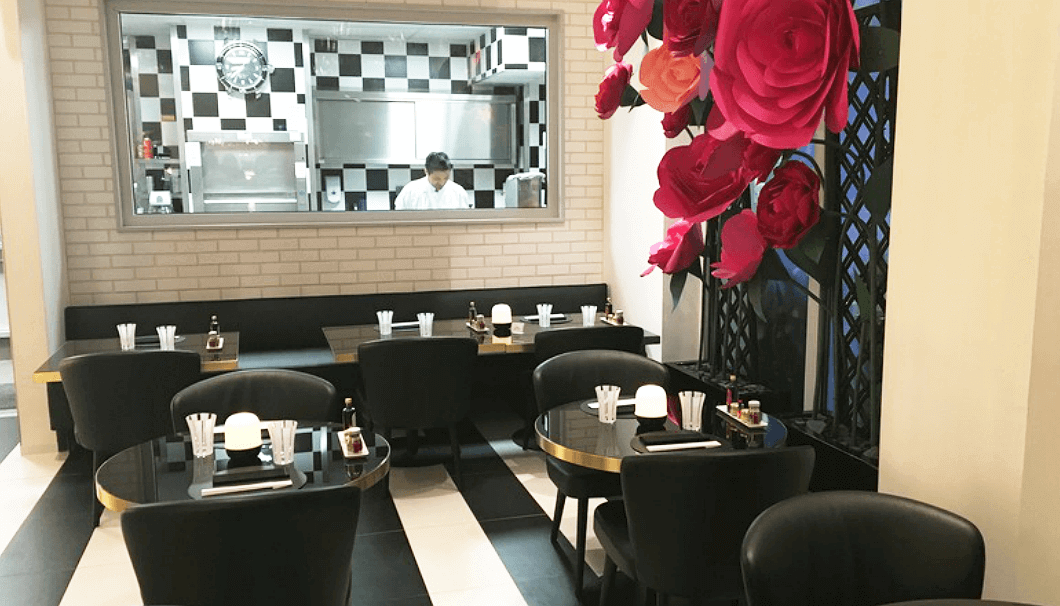 LINK: SAKETIMES | 2018/07/06 | 獺祭とジョエル・ロブションのコラボ!食の中心地・パリにオープンした「Dassaï Joël Robuchon」が日本酒の魅力を世界に届ける
◎無料リリース情報配信機能「SAKETIMES PRESS English」
この記事への掲載は、リリース情報配信機能「SAKETIMES PRESS English」から無料でお申し込みいただけます。日本語で申請いただくと、英語の情報に編集し、掲載します。海外に向けた新規リリース情報がございましたら、SAKETIMES PRESS Eglish 申請フォーム より申請ください。