"Sake Tourist Information Bar" Uses AI to Guide Visitors to Ideal Niigata Breweries
Starting February 14, the Sake Tourist Information Bar will open in Niigata Station. Designed to look like a standard tourist information desk, this service will help visitors find their ideal brewery in Niigata Prefecture to visit for tours or shopping.
Niigata is said to have the most sake breweries in Japan, but there are many misconceptions about them. One is that Niigata-made sake is dry and only suitable for seasoned drinkers; yet the Sake Tourist Information Bar aims to cut through these preconceptions.
The Sake Tourist Information Bar has divided their featured range into 12 taste categories, and will employ an AI system to find a visitor's favorite among them. Once determined, the bar will then advise the guest to take the most efficient tour of the best restaurants and liquor stores in whichever area suits their tastes best. The operators hope that this will also assuage tourists' concerns that the sheer number of breweries in Niigata might be too overwhelming.
This new take on tourist information was created by Mirai Sake Company in Tokyo, with the support of the JR East Startup Program, who hope to bring Sake Tourist Information Bars to other parts of Japan in the future.
◎Shop Information
Name: Sake Tourist Information Bar
Location: JR Niigata Station, 1-1-1 Hanazono, Chuo, Niigata
Hours: 10:00 a.m. – 8:00 p.m. (Sat, Sun)
Period: Friday, Feb 14th – Sunday, Mar 15th, 2020
Link: https://saketourist.jp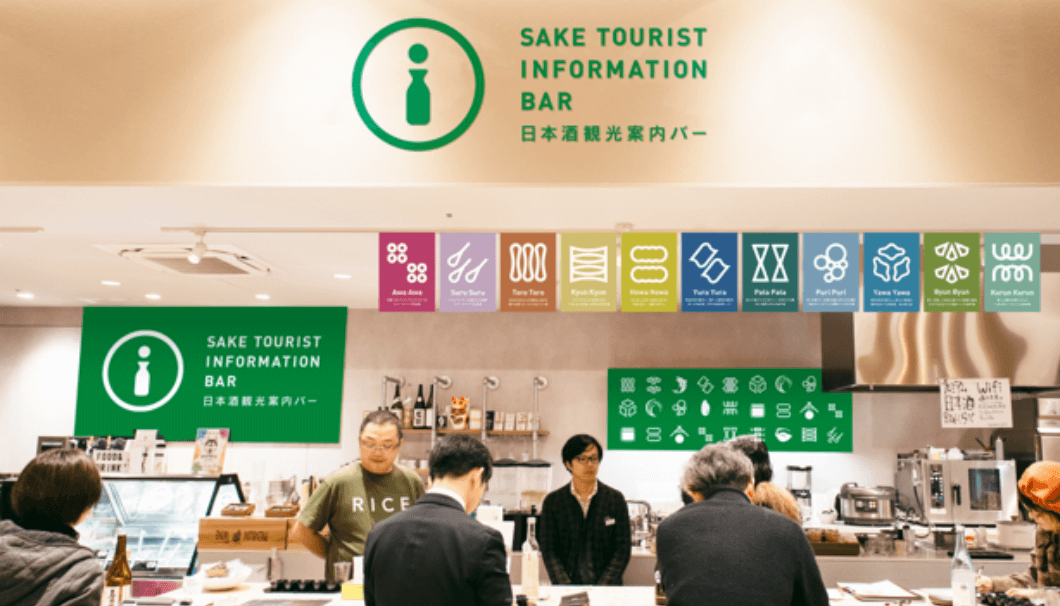 LINK: PRTIMES | 2020/1/24 | AI味覚判定「YUMMY SAKE」を用いた新観光提案スポット『日本酒観光案内バー』が2月14日より期間限定オープン
Overnight Sake Bus Tours in Nagano to Begin in February
Kurabito Stay, the tourism company that established Japan's first Sake Brewery Hotel, has announced a series of bus tours around Saku City, Nagano Prefecture, starting February 10.
The area around Saku has been making sake for over three centuries and is currently home to 13 individual breweries. As a notable feature of the area, Kurabito Stay would like to invite everyone to come and check them out, but as past visitors have pointed out, public transportation to and from the breweries is difficult. So, Kurabito Stay has decided to arrange a bus to bring visitors directly to the action.
Three overnight tours are planned throughout the month, each with a different brewery tour but all including the Kurabito Experience at Kitsukura Brewery. Here travellers can immserse themselves in the culture and atmosphere of sake brewing by taking part in the actual process and performing tasks alongside staff.
Accommodations will be provided by the Saku Hotel, which will serve meals suited to the sake brewed in Saku. Guests are free to come alone, in couples, or groups and all will receive two original bottles of junmai sake as a souvenir.
Only a few seats remain for the tours at time of writing and they're filling up fast, so be sure to apply for a spot if you're interested via the link provided below.
◎Event Information
Name: Brewery Tour and Worker Expericne Bus Tour of Saku Where You Can Become a Brewery Worker
Dates: Monday, Feb 10 – Tuesday, Feb 11 / Saturday, Feb 15 – Sunday, Feb 16 / Saturday, Feb 22 – Sunday, Feb 23
Link:https://kurabitostay.com/en/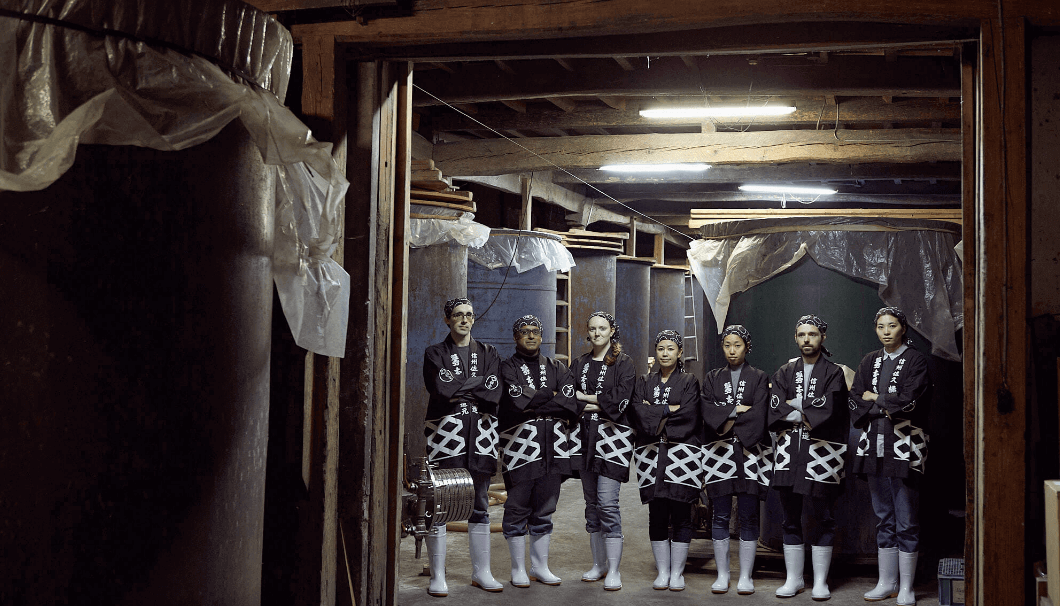 LINK: SAKETIMES | 2020/1/017 |長野県「蔵人になれるまちSAKU 蔵人体験&酒蔵めぐりバスツアー(1泊2日)」が2/10(月)・2/15(土)・2/22(土)に催行、参加者を募集中!
Chocolate-Flavored Sake and Sake-Flavored Chocolate On Sale Now
With Valentine's Day fast approaching, sake breweries are once again producing chocolates to blend the great taste of sake with the classic holiday treat.
Homare Sake Brewery in Kitakata City, Fukushima Prefecture has released Chocolat Nigori Sake. Nigori, increasingly popular abroad, is the cloudy lightly-filtered cousin of more traditional sake, and Homare has added sweet and bittersweet chocolate to the package. Homare says the result is an exquisite taste that can be mixed further with milk or coffee, and the company claims it's been popular in American and European tastings.
Also from Fukushima Prefecture, Okunomatsu Sake Brewery, Daishichi Sake Brewery, Ninki Shuzo, and Himonoya Sake Brewery are each lending two of their brands of sake to a box of chocolates by Reconnaissance Pâtisserie. A limited 500 boxes of The Selected Sake Chocolates began selling on January 19, offering a unique sampling of area producers.
From sake fans to chocolate lovers, it seems Fukushima has Valentine's gift-giving covered for your loved ones this year.
LINK: 福岡民友新聞 | 2020/1/21 |お酒がチョコレート味?ショコラにごり酒 ほまれ酒造が新発売
◎Three Online Platforms to Showcase Your News
By filling out the form of SAKETIMES PRESS English , your news will be presented on this Weekly News section of the SAKETIMES International website.
◎無料リリース情報配信機能「SAKETIMES PRESS English」
この記事への掲載は、リリース情報配信機能「SAKETIMES PRESS English」から無料でお申し込みいただけます。日本語で申請いただくと、英語の情報に編集し、掲載します。海外に向けた新規リリース情報がございましたら、SAKETIMES PRESS Eglish 申請フォーム より申請ください。