CONTENTS
1: Asahi Shuzo Helps CIA Develop Sake Brewery in New York
2: Bottle Design Featuring Multicolored Carp Receives 2018 GERMAN DESIGN AWARD
3: The 8th Annual Saké Fest Returns to Portland / Jun.27th
1. Asahi Shuzo Helps CIA Develop Sake Brewery in New York
Asahi Shuzo, brewer of Dassai sake, is partnering with the Culinary Institute of America to open a 28-million-dollar sake brewery in Hyde Park. The brewery is scheduled to open in 2019 and will be able to produce over 300,000 gallons of delicious sake per year.
Asahi Shuzo will develop a sake focused curriculum, certificate programs, workshops, and tastings to further the growth of sake culture in the United States.
The brewery joins the promising New York sake scene alongside Brooklyn Kura, which became the first sake brewery in New York when it opened in January. The venture into alcohol production is not the first for the Culinary Institute of America as it has been partnering with Brooklyn Brewery on its craft beer program which opened in 2015.
The 52,500 square-foot facility will have shops, hold guided tours and conduct experiments using sake and byproduct from the brewing process in what appears to be a fantastic addition to the community and New York sake scene.
Link: poughkeepsie journal | 2018/2/22 | CIA, Japanese brewer to open Hudson Valley's first sake brewery
Link: 日本経済新聞 | 2017/12/12 | 「獺祭」名乗らず米国生産 旭酒造、NY州に酒蔵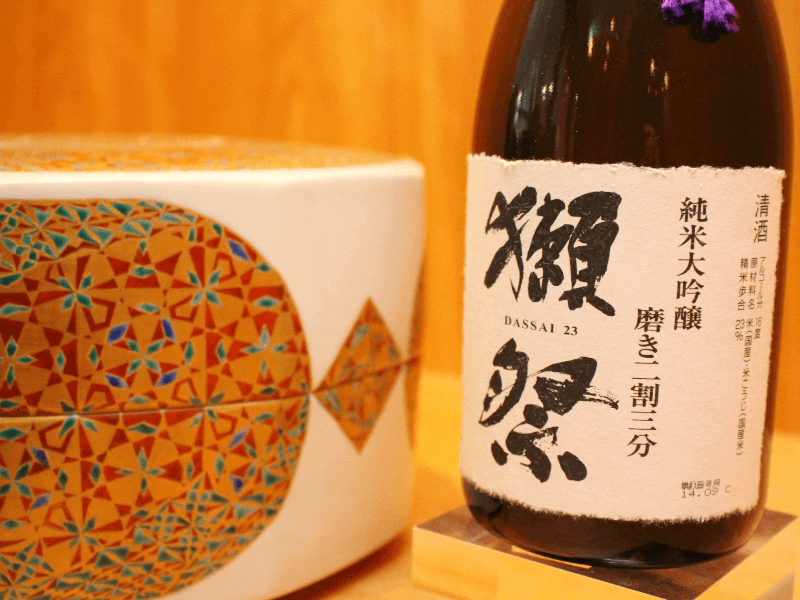 2. Bottle Design Featuring Multicolored Carp Receives 2018 GERMAN DESIGN AWARD
A sake called "KOI", produced by Imayo Tsukasa Sake Brewery and designed by BULLET Inc. was declared winner at the international "GERMAN DESIGN AWARD 2018" held in Germany.
The jury statement declared that the striking red and white packaging, "conveys the theme of koi carp down to the minutest detail. In so doing, the design zeroes in on the beauty of the signature pattern which – in conjunction with the bottle's clear design aesthetic – is as elegant as it is beautiful."
The design team, headed by lead designer Aya Codama, stated they chose the ornamental Japanese koi fish Nishikigoi (multicolored carp) as their motif "to create an impressively crafted sake that represents Japan."
The design has already received more than 20 design awards from around the world including domestic Good Design Awards, Cannes Lions, and The One Shaw.
Imayo Tsukasa Sake Brewery was founded in 1767 in Kagamigaoka, Niigata and is walking distance from the Niigata station. The brewery welcomes visitors for tours and tastings and has plenty of information available at their beautifully designed and English-friendly website.
Link: @Press | 2018/2/26 | 日本酒『錦鯉』が「GERMAN DESIGN AWARD 2018」を受賞  錦鯉の姿を表現したボトルデザインで「Winner」獲得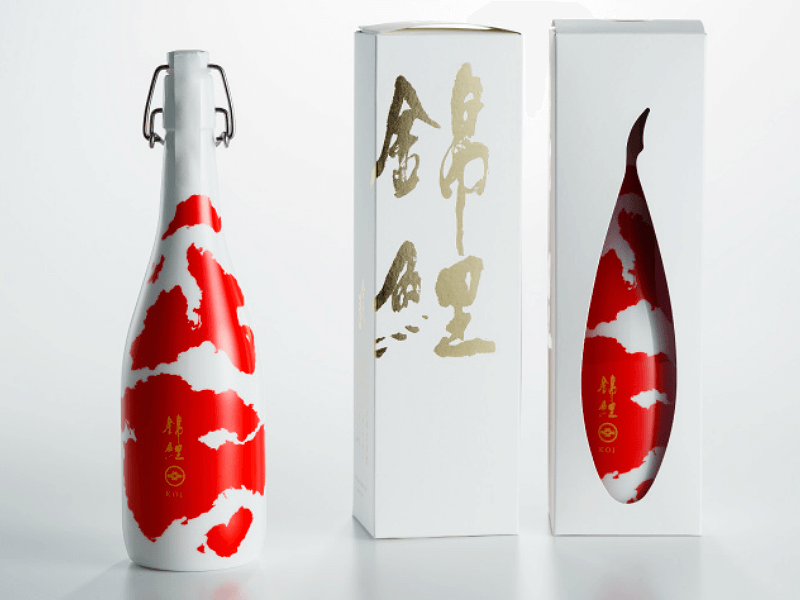 3. The 8th Annual Saké Fest Returns to Portland / Jun.27th
Further cementing its claim as the sake capital of America, Portland will host the 8th Annual Saké Fest Wednesday, June 27th at the Oregon Convention Center.
American brewers SakéOne, Blue Current Brewery, and sake wholesaler Enter.Sake will be there alongside brewers from Japan including, Hakushika, Hakutsuru, Ozeki, and more. Great food will be provided by Zilla Sake House, Ajinomoto Windsor, Noraneko, Miho Izakaya, and a host of others from the Pacific Northwest and Japan.
Early admission tickets ($78 USD) are available. These tickets allow 108 guests to enter at 5:30 PM for access to food and drinks for a full hour before guests with regular admission tickets ($58 USD) have a chance to come in. All tickets include a free souvenir tasting glass and a special gift from Subaru of America (sadly, not a car).
◎Event Information
Dates: June 27th
Hours: 5:30pm-9:00pm
Venue: Oregon Convention Center / 777 NE Martin Luther King Jr Blvd Portland, OR, U.S.A.
Cost: $78.00 for Early Admission (And more options)