Biggest ever Sake Fest PDX to be Held in Portland
On June 26, Sake Fest PDX is returning to the US city of Portland, Oregon and promises to be the largest ever, featuring wares from over 180 different brands from around the world. The event hopes to introduce people to sake brewed in far-away locations as well as local restaurants.
Fifteen local chefs will also be present to offer food pairings with the sake on hand.
Regular admission is US$59 in advance and $70 for one of a limited number of tickets sold at the door. Those who buy tickets in groups of eight or more will also get $14 off each ticket. Anyone wanting to make the most of this one-day-only event can also get an early admission ticket for $79 while they last.
All attendees will also receive a free souvenir tasting glass, but more importantly they'll get a chance to experience a relatively rare event in the United States. The sheer scale and quality of Sake Fest PDX makes it a must-see event for US sake lovers.
◎Event Information
Name: Sake Fest PDX
Date: Wednesday, Jun 26th
Time: 5:30 p.m. – 9:00 p.m.
Location: The Portland Ballroom (Oregon Convention Center), 777 NE Martin Luther King, Jr. Blvd, Portland, Oregon, USA
Admission: $59 in advance, $70 at the door
URL: www.SakeFestPDX.com
Sake to Become Fuel for Japan's Leading Private Rocket
Rocket maker Interstellar Technologies and sake maker Heiwa Brewery have begun an unusual partnership in which sake is slated to fuel the "MOMO-4" rocket, expected to launch later this year.
Interstellar Technologies, founded by Japanese celebrity entrepreneur Takafumi Horie, is creating the MOMO rockets as a means to cheaply launch satellites into orbit. The previous launch of the MOMO-3 was their first success, with the rocket reaching a height of 113.4km (372,000ft) and officially entering outer space.
Horie is also an acquaintance of Norimasa Yamamoto, president of Heiwa Brewery in Wakayama Prefecture, known for its award-winning brand, Kiddo (often stylized as "KID"). And thus, a somewhat unorthodox idea was born.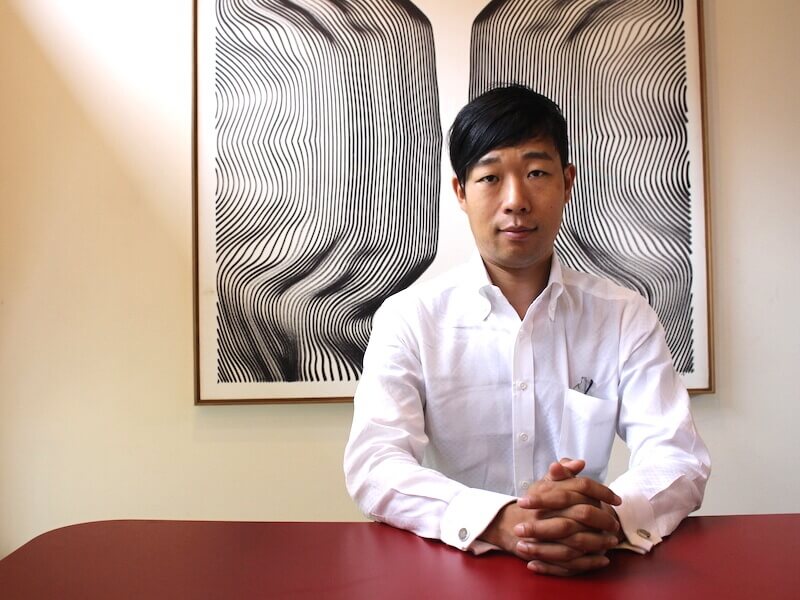 Norimasa Yamamoto, president of Heiwa Brewery
Kiddo sake, of course, is no replacement for actual rocket fuel on its own, so the team say they'll be making some modifications to the rocket to better consume sake as a fuel source. Yamamoto told media that further specialized distilling will be required to accomplish this.
Meanwhile, from June 1, a commemorative brand of Kiddo was released in honor of the collaboration. Called Kiddo Junmai Daiginjo Sora he!! almost all proceeds from its sale will go towards the MOMO-4 launch.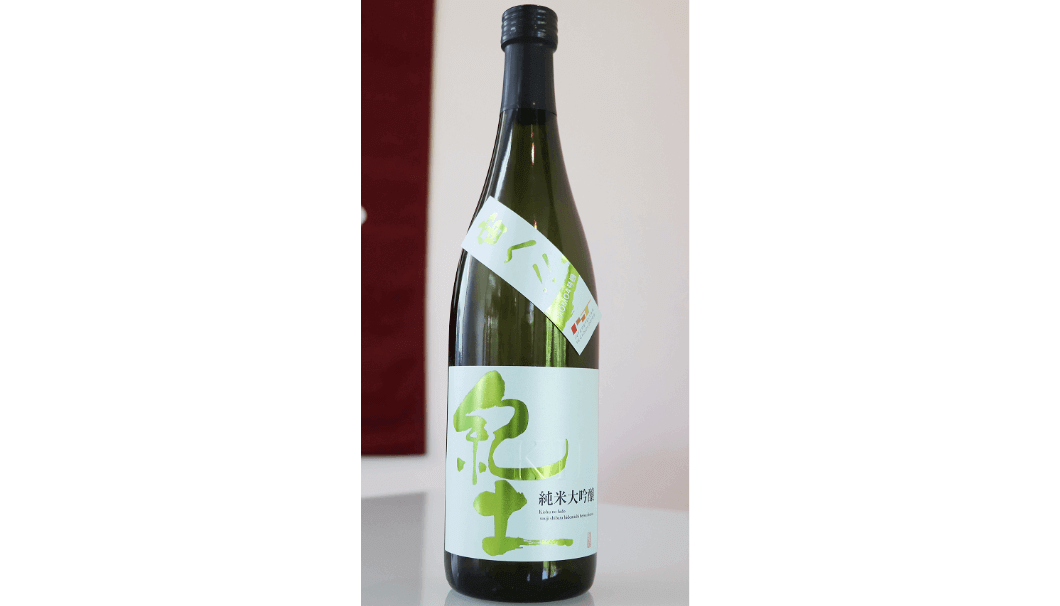 A bottle of "Kiddo Junmai Daiginjo Sora he!!"
Overall, a wacky idea, to be sure, but what better way to justify your sake spending than by indirectly contributing to actual space travel?
◎Product Information
Name: Kiddo Junmai Daiginjo Sora he!!
Rice: 100% Yamada Nishiki Rice
Polishing: 50%
Alcohol: 15%
Volume: 720mL & 1.8L
Price: 1,800 yen (720mL), 3,600 yen (1.8L)
Release Date: Jun 1st, 2019
LINK: SAKETIMES | 2019/06/07 | 和歌山・平和酒造がロケットの燃料として使用予定の「紀土 純米大吟醸 宙へ!!」を6/1(土)に発売

Internet Game Lets You Brew Virtual Sake to Earn the Real Deal
Senjo Brewery in Nagano Prefecture and LD Inc. have teamed up to bring us an internet browser-based game in which players go through the entire process of brewing sake. Not only that, upon completion, players will see an actual bottle of sake delivered to their doors.
This is all based on the currently existing game Hatakeppi – a farm simulator that allows players to purchase actual produce through in-game points. This time, developers are adding features where players can brew either sake or its sweet, alcohol-free counterpart amazake.
All the stages of sake brewing can be played through, from steaming the rice, to making the koji, to bottling. Each stage requires the player to buy points through in-app purchases roughly equivalent in real-world money to the sake bound for your home, so it's not quite as cool as a free bottle of booze magically appearing at your door.
In essence, the game is more of a fun educational tool to teach players about sake-making and help them connect to the brewing process.
Still, it's a unique concept that brings a sake education element to the table that may just deepen your sake understanding while you play – and drink!
LINK: 信毎web | 2019/5/30 | 酒造りをスマホで体験 都内ゲーム会社と連携

◎Three Online Platforms to Showcase Your News
By filling out the form of SAKETIMES PRESS English , your news will be presented on this Weekly News section of the SAKETIMES International website.
◎無料リリース情報配信機能「SAKETIMES PRESS English」
この記事への掲載は、リリース情報配信機能「SAKETIMES PRESS English」から無料でお申し込みいただけます。日本語で申請いただくと、英語の情報に編集し、掲載します。海外に向けた新規リリース情報がございましたら、SAKETIMES PRESS Eglish 申請フォーム より申請ください。