CONTENTS
1: SAKETIMES Parent Company Clear Co., Ltd. Launches "SAKE 100" Specializing in High Value Sake
2: Riedel Releases Junmai Sake Glass
3: Dassai and Fujitsu Experiment with AI-assisted Sake Brewing
SAKETIMES Parent Company Clear Co., Ltd. Launches "SAKE 100" Specializing in High Value Sake
Clear Co., Ltd., the company behind SAKETIMES and SAKETIMES Internatitional,  is developing its own sake and e-commerce business. The original brand, called "SAKE100 (sake hundred)," will offer an entirely original lineup of sake developed in collaboration with sake breweries across Japan, with the goal of creating high-quality sake that will help to develop the high-end sake market.
Sake has long been considered underpriced and undervalued when compared to the more mature high-end wine market. SAKE 100 aims to deliver valuable sake to customers at prices commensurate with its value.
Stay tuned to SAKETIMES and SAKETIMES International for the latest information on SAKE100. The initial release of SAKE100, made in collaboration with Tatenokawa, is scheduled for June 2018. SAKE100 is currently hosting a crowdfunding campaign which has already cleared its fundraising goal by over 200%. Customers can pre-register here for updates and the latest information about the project.
Thanks to all our readers and fans for your continued support!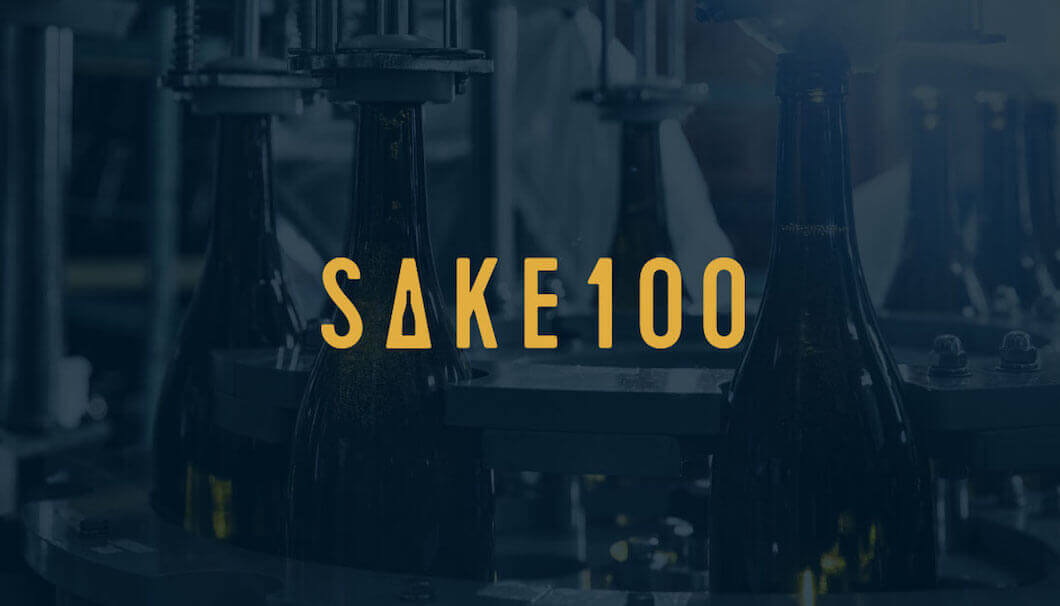 LINK: SAKETIMES | 2018/04/12 | SAKETIMESを運営する(株)Clearが、"高付加価値・高単価日本酒"に特化した新事業「SAKE100」をスタート!
Riedel Releases Junmai Sake Glass
Renowned Austrian wineglass maker Riedel has released their long-awaited Junmai Glass after nearly 8 years of development. Created in collaboration with the Japanese branch of the company, RSN Japan, the new glass released as part of their "Extreme Series" marks their second sake-specific glass to hit the market.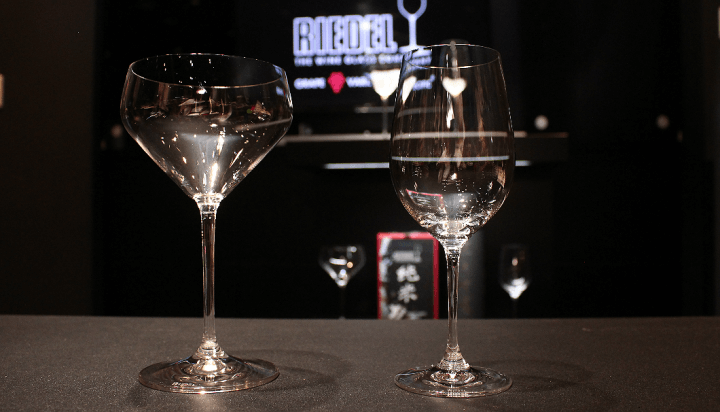 junmai glass (left), daiginjo glass (right)
Following the release of their Daiginjo Glass, the companies began researching and developing a glass in 2010 that would take advantage of the unique complexities and umami-driven profiles inherent to junmai-style sake.
Different from their Daiginjo Glass, which took on a form more similar to that of a standard wine glass, the keyword driving the design of the Junmai Glass was "umami", resulting in a more angular, wide-mouth form intended to maximize the nuances and characteristics that are driving the growing popularity of junmai style sake.
Check out the video below (mostly Japanese) to see how Japan's leading brewers and sake professionals are responding to the new Junmai Glass.
◎Product Information
Product name: Junmai (Extreme Series)
Release date: April 19, 2018
Price: 3,240 yen (tax included)
Height: 200 mm
Capacity: 495 ml
Tel: +81-3-4530-6912
Mail: togashi@riedel.co.jp
LINK: SAKETIMES | 2018/04/29 | オーストリアのワイングラスカンパニー「リーデル」を展開するRSN Japanが純米酒に特化したグラス「純米」を4/19(木)に発売
Dassai and Fujitsu Experiment with AI-assisted Sake Brewing
Asahi Shuzo, makers of Dassai brand sake, and Fujitsu Laboratories have teamed up and developed an AI prediction model to support sake brewing.
Carried out over several months, the AI system utilizes a mathematical model defined by the sake brewing process, which is combined with machine learning data taken from the actual production of Dassai sake. The goal is to increase the degree of precision of the AI over time, developing a system with practical application in brewing, allowing sake brewers to make adjustments that will lead to further improvements in sake production.