Best Sake Cocktails Chosen by Sake Fans
Although sake is often thought of as a stand-alone drink, it actually has a lot of potential in the world of mixology. To highlight this fact, Nihonsakari conducted a survey of 1,107 sake fans to find the best sake-based cocktails in a range of categories.
The top honors in the coveted category of "Sake Cocktail I Most Want to Drink Now" went to Kachiwari Nama Genshu which is basically sake on the rocks. It was chosen from among 15 candidate cocktails (listed below) that are all easy to prepare at home using commonly found ingredients.
Kachiwari Nama Genshu (sake on the rocks)
Samurai Rock (sake and lime juice)
Matcha Wari (sake and green tea)
Orange Breeze
Sake Blackcurrant Tonic
Sake Coke High ( sake and cola)
Sake Tonic
Sake Highball
Sake Pirinha (caipirinha)
Sake Fuzzy Navel
Sake Mojito
Sake Sour
Svodka (sake, vodka, and lemon)
Salty Grapefruit
Red Sun (sake and tomato juice)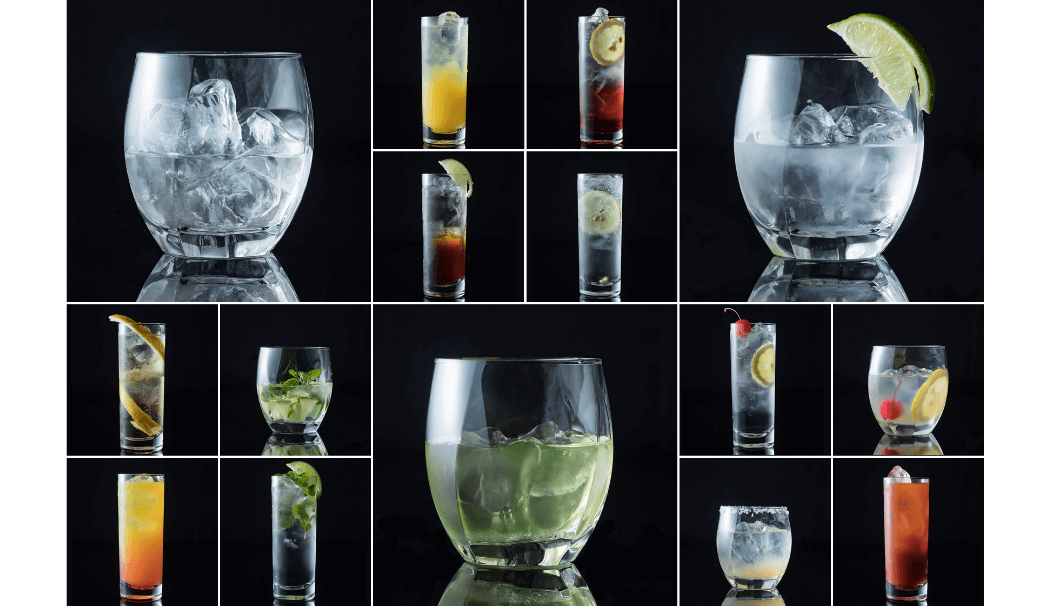 Samurai Rock was also a big winner, earning the most votes in the "Most Photogenic Sake Cocktail" – due to its striking green color – and "Most Likely to be Accepted Overseas" categories.
Matcha Wari – Sake mixed with green tea – also ranked highly in all the mentioned categories. Many thought it would sell well in foreign countries due to its combination of two quintessential Japanese tastes.
But whatever the choice, sake cocktails appear to be a winning combination with about 70% of voters saying they will continue to drink them in the future. It's just one more way to experience the already diverse world of sake.
LINK: PRTIMES | 2019/05/08 | 【日本酒好き1,000人が選んだ日本酒カクテル総選挙】今、日本酒好きがもっとも飲みたい日本酒カクテル 1位「かちわり生原酒(日本酒ロック)」
Sake produced by Pharrell Williams and Nigo on sale at Human Made in Kyoto
Music artist Pharrell Williams, known for his megahit song Happy, recently teamed up with Japanese producer and entrepreneur NIGO to create a new line of sake in Japan.
Called STORM COWBOY, it comes in both a junmai daiginjo and junmai version, each with a sweet and sour taste. The STORM COWBOY Junmai Daiginjo is said to have a strong fruity flavor reminiscent of white peach, while STORM COWBOY Junmai brings out the mellow sweetness of rice.
This sake is sold in a special section at the recently opened HUMAN MADE 1928 store in Kyoto. The store has been getting a lot of buzz for collaborating with other top names like Adidas, Girls Don't Cry, and Nike.
Sake, on the other hand, is a bit of a departure from the fashion goods typically sold at the venue, making STORM COWBOY something of a collectors' item among sake brands. The bottles themselves are all adorned with the HUMAN MADE logo for an original and bold look.
◎Shop Information
Name: Human Made 1928
Location: 56 Benkeiishicho, Nakagyo Ward, Kyoto
Contact: 075-744-6225
Link: https://humanmade.jp/
LINK: HYPEBEAST | 2019/05/05 | ファレル・ウィリアムスと NIGO® のプロデュースによる日本酒が HUMAN MADE®︎ 1928 にて発売
Spain's CINVE Wine Contest Opens to Sake and Shochu
The 15th CINVE, Spain's leading wine competition, held it's first-ever sake and shochu division competition from March 31 to April 3. The event is a government-sponsored contest that's been held in various parts of the country since 2007.
This time, about 200 sake and shochu brands from more than 50 breweries all over Japan were exhibited. A panel of experts, including a top sommelier and a Michelin-star-winning chef and other sake industry insiders, judged each.
In the sake category, the top prize went to Urakasumi Yamada Nishiki Junmai Daiginjo from Shiogama City, Miyagi Prefecture. In shochu, Nekka, from a brewery of the same name in Tadami, Fukushima, received the grand prize. Both drinks were honored at a special ceremony on May 1 in an El Corte Inglés department store, where the brands are also on sale.
LINK: JETRO | 2019/04/23 | 第1回CINVE日本酒・焼酎コンテストがスペインで開催
◎Three Online Platforms to Showcase Your News
By filling out the form of SAKETIMES PRESS English , your news will be presented on this Weekly News section of the SAKETIMES International website.
◎無料リリース情報配信機能「SAKETIMES PRESS English」
この記事への掲載は、リリース情報配信機能「SAKETIMES PRESS English」から無料でお申し込みいただけます。日本語で申請いただくと、英語の情報に編集し、掲載します。海外に向けた新規リリース情報がございましたら、SAKETIMES PRESS Eglish 申請フォーム より申請ください。