The Sake Brewery Hotel
Kurabito Stay is currently getting ready to open Japan's first "Sake Brewery Hotel" in Saku City, Nagano Prefecture. The hotel is a B&B style building that offers meals and a chance to both observe and participate in the sake brewing process at the adjacent Kitsukura Shuzo brewery.
Beginning in March of 2020, for 59,000 yen (US$545) during brewing season or 39,000 yen ($360) in the off season, guests can spend a weekend on the property of Kitsukura Shuzo and receive two breakfasts and one dinner.
Throughout their stay, guests will also be able to take part in the day-to-day operations of the brewery. The nature of the specific activities involved will vary depending on the time of year, but Kurabito Stay promises an authentic sake experience regardless of time of visit.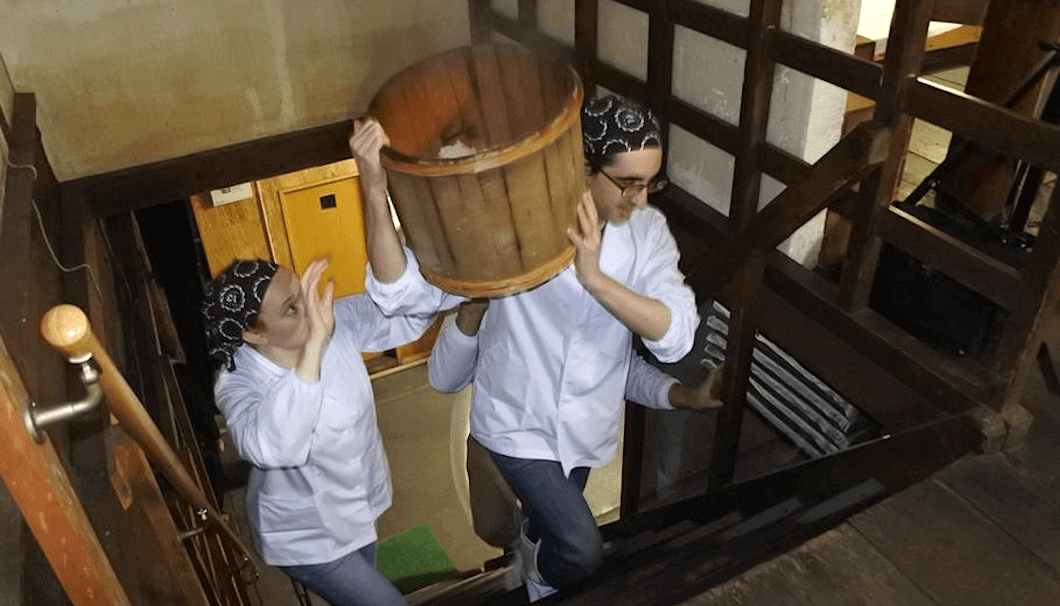 It's a step up from the standard brewery tour and there's also hope that the package will appeal to foreign visitors – potentially bringing much-needed income to Saku's rural community. It's hard to imagine any sake fan not being eager to spend a weekend here, but probably no one is as excited about the opening of the Sake Brewery Hotel as Marika Tazawa.
Back to Her Roots
Tazawa originally hails from Komoro City – right next to Saku – but after graduating from university, she joined with a big-name travel agency and left. Working through the agency as a tour guide, mainly in Europe, Tazawa says she witnessed firsthand how small towns abroad skillfully promoted their culture to travellers.
After a while she quit the agency to raise a family, but eventually decided to return to work. At that time, she learned that her hometown was recruiting for its tourism bureau and applied right away. With her background in the travel industry, Tazawa was quickly hired.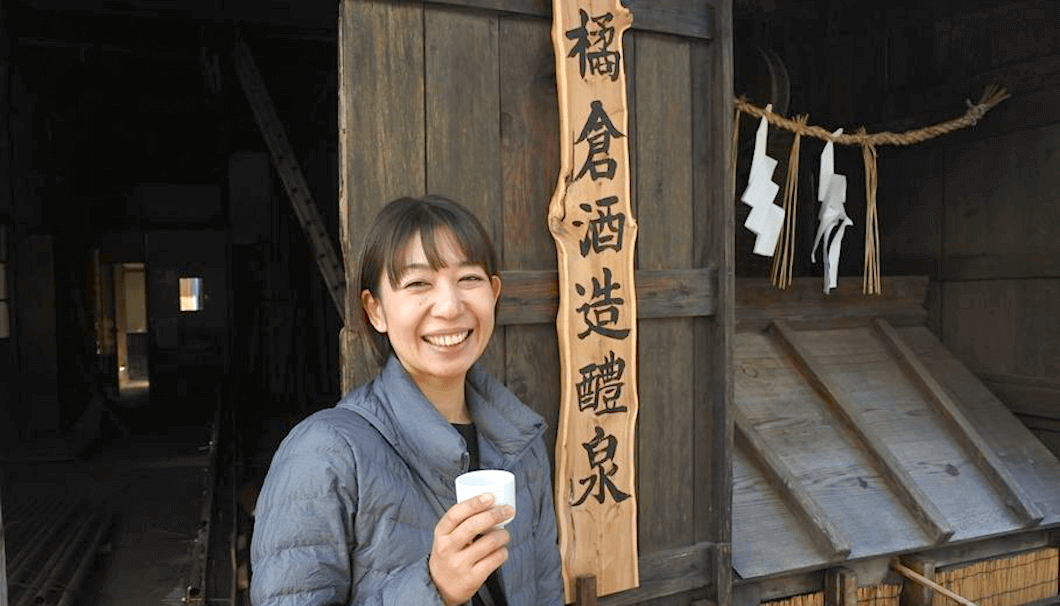 Marika Tazawa
And so, in 2016, Tazawa returned to the "Saku Area" (composed of Saku City, Sakuho Town, and Komoro City) and began working with local businesses to help promote the region using techniques she'd learned from observing the many small towns she'd visited as a guide.
The first step, Tazawa says, was to find a way to establish a Saku brand, and its most distinguishing characteristic turned out to be a scattering of united alcohol producers in the area who were called the Saku 13. This was to be the foundation for the city's rebranding, and by tying the Saku 13 with local restaurants and regional producers, the region could begin to establish a widely recognized identity.
But more was needed…
Potential in a Curious Old Building
In 2017, Tazawa was tasked with devising a bus tour of the Saku Area. One of the stops, it so happened, was the 300 year-old sake brewery, Kitsukura Shuzo. From this connection, Tazawa began to work more closely with the brewery and its president Tyler Ide.
One day the following year, while walking around the brewery, Tazawa noticed an old two-story building on the property. Ide told her it was built in 1921 and used as a dormitory for workers until around the year 2000.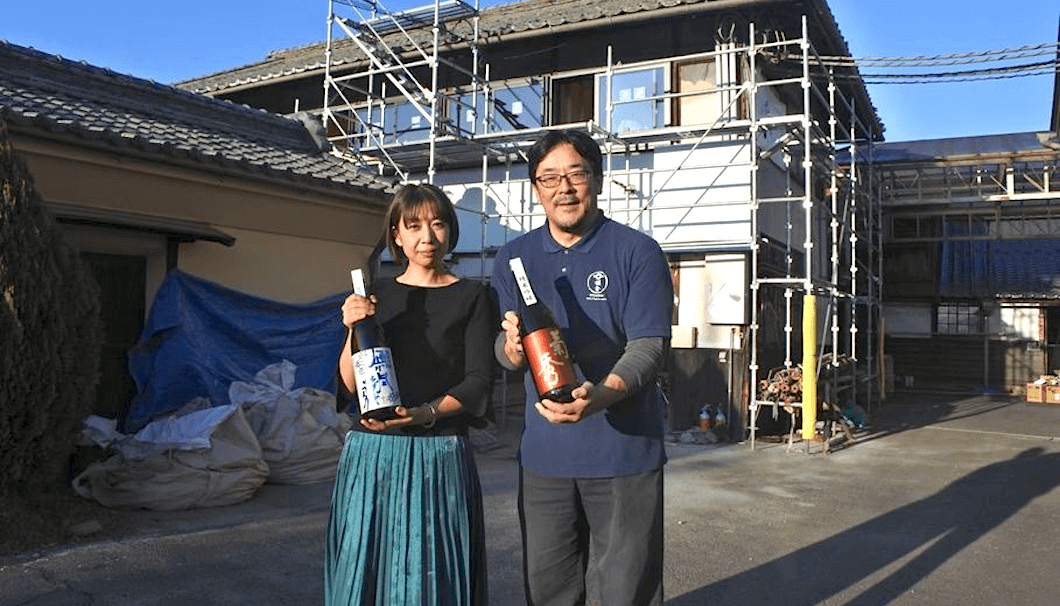 Marika Tazawa (left) and Tyler Ide (right) standing in front of the future sake brewer hotel
That's when the idea for a brewery stay came to Tazawa.
It was a great idea, sure, but also an expensive one. Without the funding to renovate the building, Tazawa's novel concept would never get off the ground.
As Luck Would Have It…
Not too long after coming up with the brewery hotel idea, Tazawa heard about the Dream of Everyone Award (Minna No Yume Award) in Komoro City. This was a competition for would-be entrepreneurs to pitch their business plans, and Tawazawa's idea made it all the way to the national Grand Prix, eventually winning in February, 2019.
The win made it much easier for Tazawa to get the backing of local banks. Not only that, but Tazawa learned that the Japanese government also provided financial support to anyone looking to use old private buildings as tourism resources. That was enough to begin the renovations.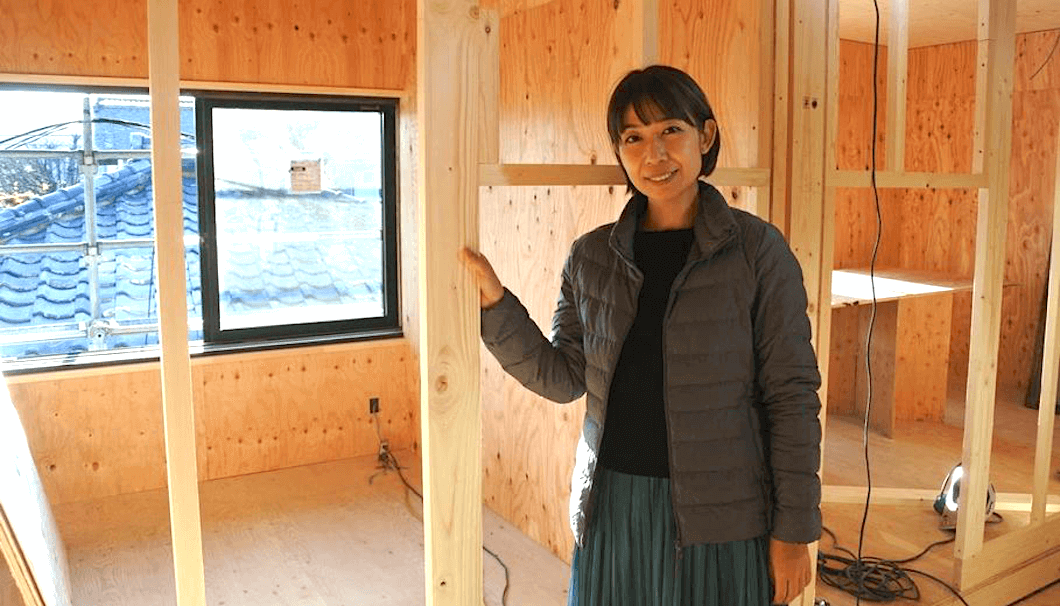 It was beginning to look like Tazawa's dream of a Sake Brewery Hotel was soon to become a reality. Ide permitted his building in Kitsukura to be the first location for Tazawa's grand experiment, provided only that no one stays between late December and February, while the high-end Daiginjo sake is being made at the brewery. Guests must also adhere to the same strict rules of cleanliness as brewery workers, including wearing hair-coverings, keeping fingernails trimmed, donning lab coats, and refraining from certain foods rich in microorganisms, like natto (fermented soy beans).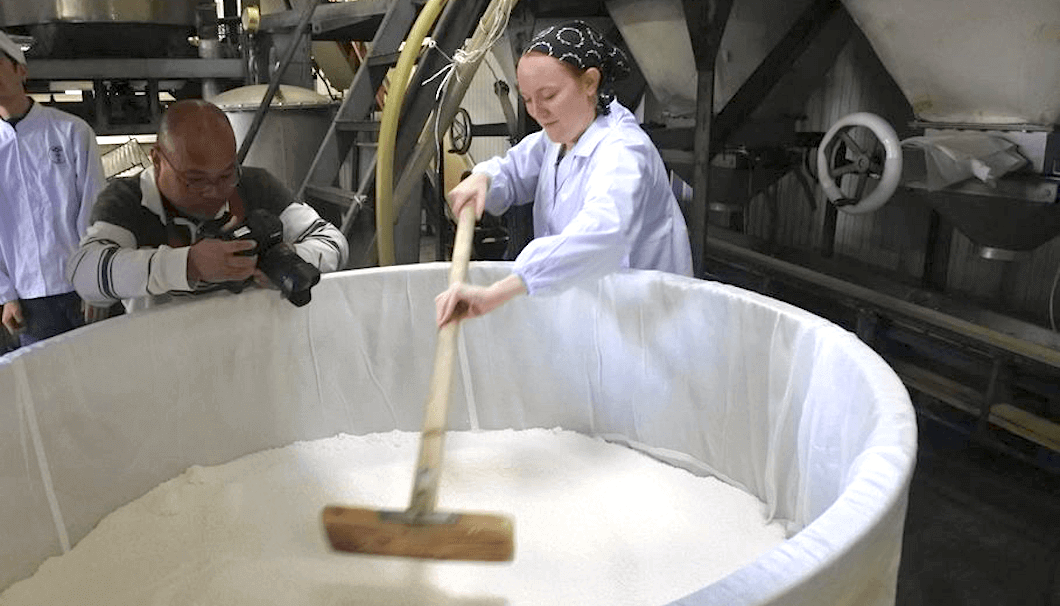 The idea, it turned out, was a great opportunity for Kitsukura as well, since they could sell more sake direct and net themselves some nice publicity as the world's first Sake Brewery Hotel. The rest of 2019 would be spent in preparation for the grand opening.
Be Their Guest
While renovations were underway, Kurabito Stay was established as the managing company of the sake brewery hotel concept. Tazawa wasn't quite satisfied with the hotel idea alone, however, and wanted to set up a more sophisticated tourism economy like she'd seen in Europe. Kurabito Stay wasn't just about staying cooped up in a brewery all day, but enjoying everything the area has to offer.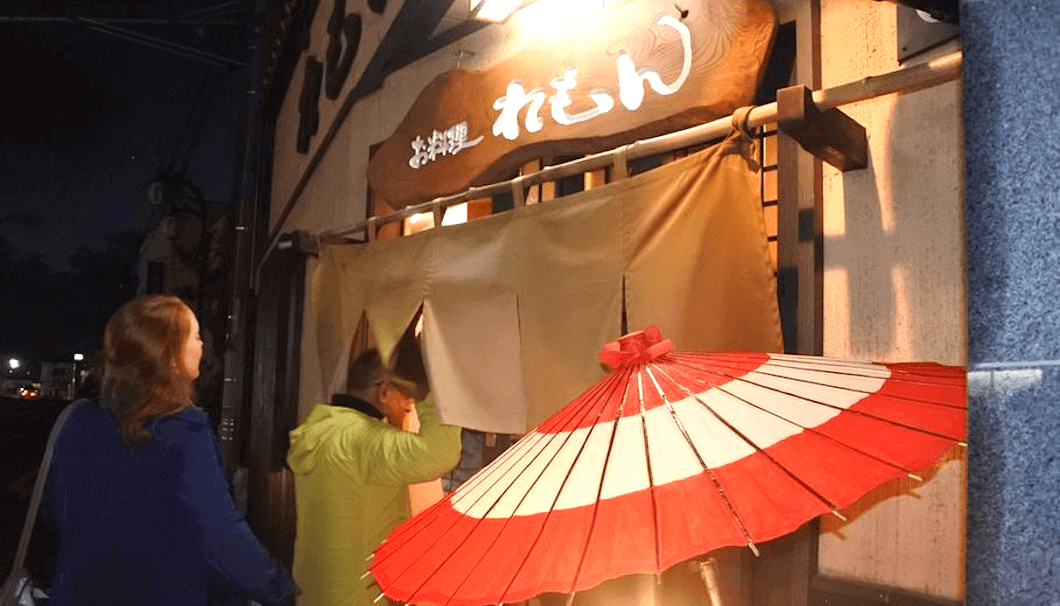 A big part of Kurabito Stay is helping visitors find the best restaurants and attractions in the Saku Area.
Working with local restaurants and businesses, Tazawa designated those suited to accept foreign guests as "Kurabito-Friendly" and began recommending them to anyone staying at the Sake Brewery Hotel. Dishes served at restaurants that paired well with Kitsukura sake would also be highlighted, helping everyone in the community to benefit from the expected increase in visitors.
Test runs were held in which people from other countries were allowed to stay and work in Kitsukura Shuzo, washing the rice and steaming it to make rice koji. Feedback was very positive, with guests reporting they appreciated the extra time immersed in the brewery experience as compared to a brewery tour.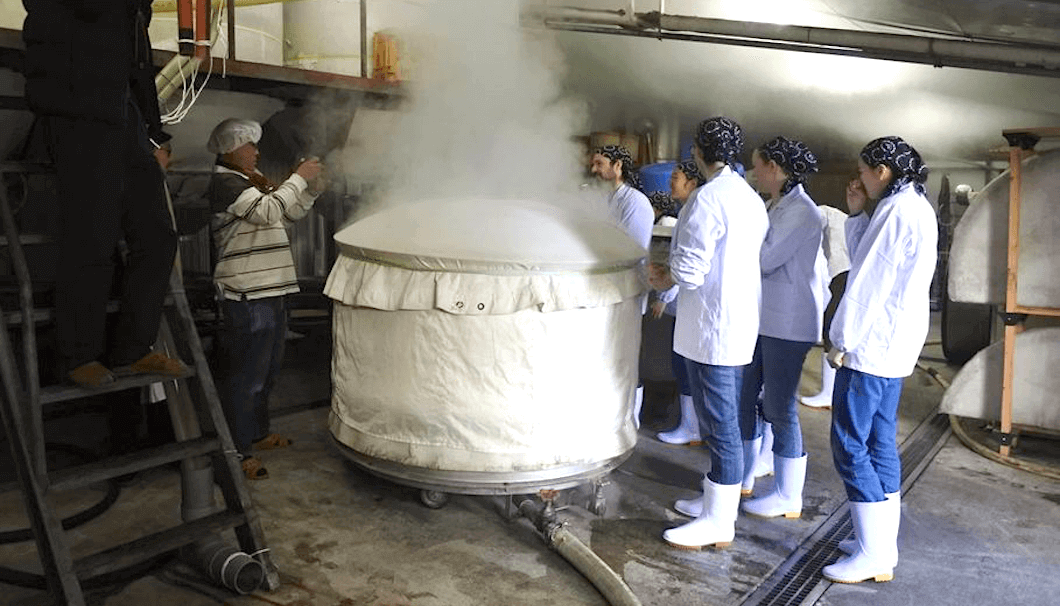 Again, the nature of the work guests participate in will depend on the season, and could range from rice planting and harvesting to making sake's sweet, non-alcoholic cousin, amazake. Tazawa doesn't want the variety to end there; rather than simply a sake-themed experience, she hopes to include all facets of Japanese culture from tea ceremonies to calligraphy into the package, bringing even more local businesses and artisans under the Kurabito Stay umbrella.
As with all outside-the-box ideas, whether Tazawa's radical plans succeed or not is still to be seen. But, it's hard to imagine sake enthusiasts not clamoring to spend a weekend completely immersed in sake culture.