One of the interesting characteristics that separates sake from most other alcoholic beverages is that it can be drunk at a wide range of temperatures – from near-freezing to piping hot.
In fact, the Japanese have been toying with sake temps for so long they've developed a robust glossary of terms for specific temperature ranges.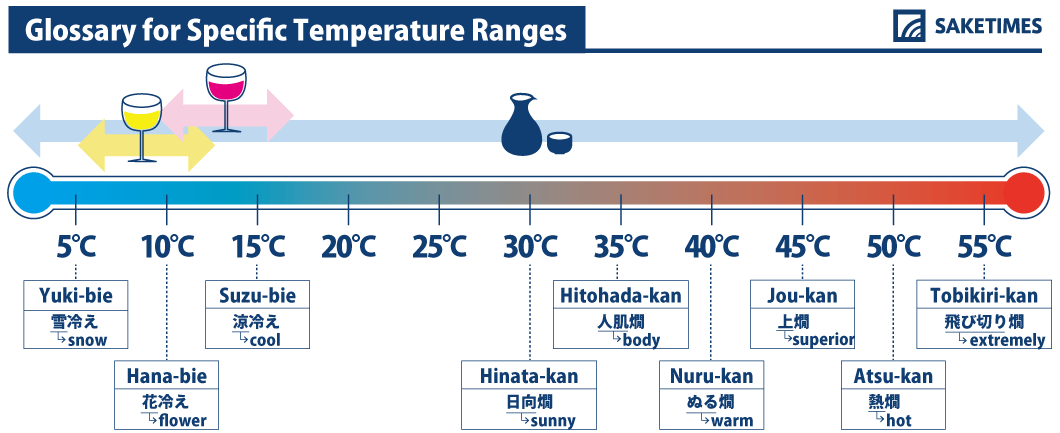 Before refrigeration technology, of course, drinkers typically enjoyed sake warm or at room temperature. With refrigeration, though, came the ability to drink sake cold year-round, paving the way for sake enthusiasts to experiment more broadly with sake temperatures and revel in the drink's remarkably malleable flavor characteristics.
Warming sake, for example, will enhance its fragrance and bring the flavor of rice to the forefront. Chilled sake, on the other hand, is characterized by a crisper, dryer taste.
But, chilled sake is an adventure for another day. This article is going to delve instead into the world of hot sake, including how to prepare and best enjoy it.
Tokkuri or not Tokkuri
Luckily, warming sake is hardly rocket science, but there are a few important things to remember while making it to ensure maximum enjoyment:
The first thing to do is fill a tokkuri with some sake of your choice. A tokkuri is like a carafe used to serve sake into the smaller cup known as an ochoko. Tokkuri can be any material but are often ceramic – making them very suitable for heating.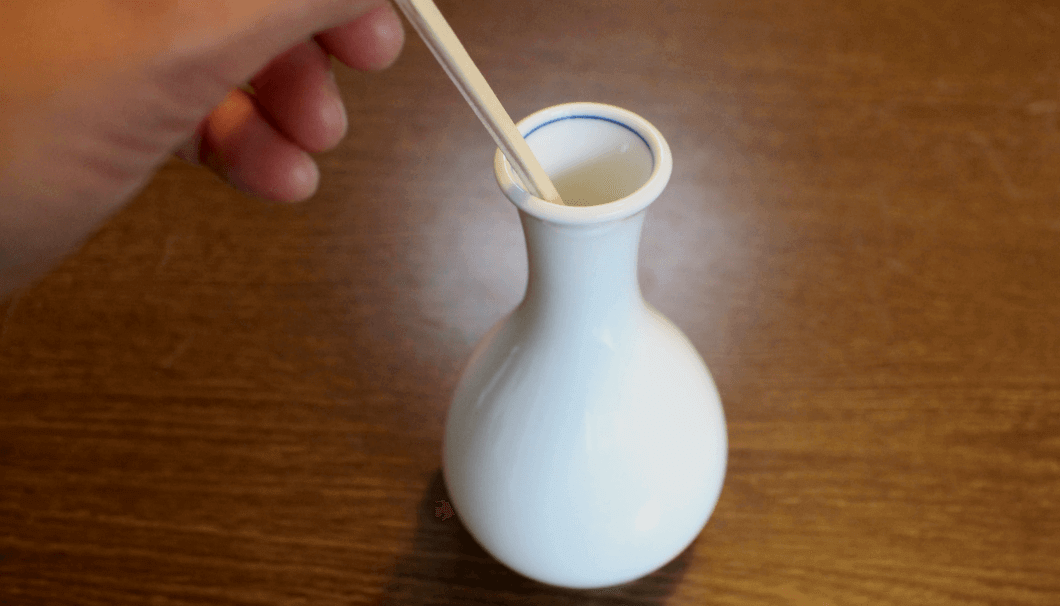 A tokkuri
But, a tokkuri's narrow spout makes it a headache to wash,and many prefer more hassle-free options. Bottom line: any vessel will work, so long as it doesn't hinder the heating process.
Even if you want to forego the tokkuri but still maintain a Japanese ambiance, a katakuchi might be a good alternative. It's made with an especially wide mouth that's good for both easy pouring and easy washing. There's also a chirori; essentially a large metal cup that will get the job done with a slightly more modern Japanese flare.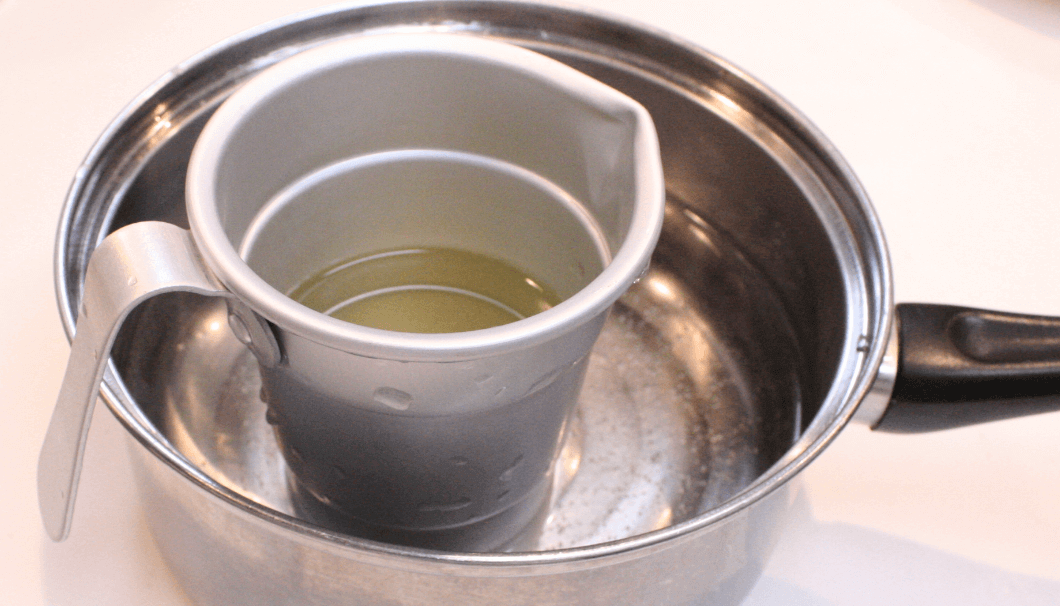 A chirori of sake heating up in a pot of boiled water
Bath Time
Once you've got your container sorted, boil a pot of water, making sure the pot is large enough to submerge the tokkuri (or whatever container) halfway. This is important to ensure the sake heats evenly. You may also want to wrap the opening of the vessel to help contain the aroma. Heating sake has an enhancing effect on the sake's fragrance, so we'd definitely advise holding onto it!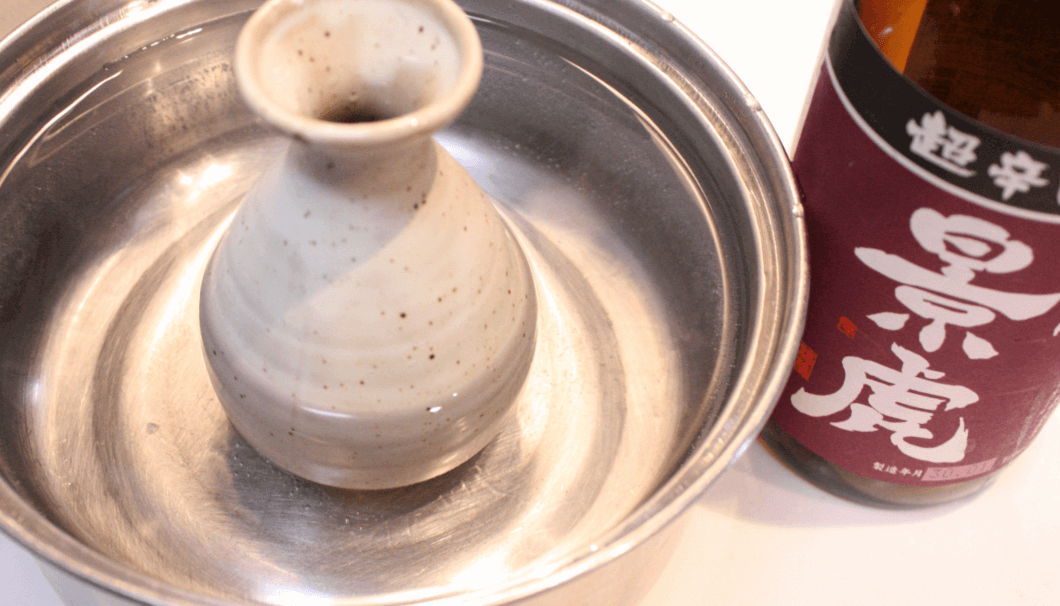 A tokkuri of sake heating up in a bowl of hot water
Next, remove the water from heat and give the sake a nice hot bath while you wait for it to reach the desired temperature. Breweries put suggested serving temperatures on the package, but these are, of course, free to be ignored in favor of your preferred warmth.
In general, it should take about two minutes for the sake to reach 40℃ (104℉) and three or four minutes to hit 50℃ (122℉). But, if you want to be really precise, you can use a cooking thermometer. There are even sake-specific thermometers with special settings for "nurukan", "atsukan", and so on.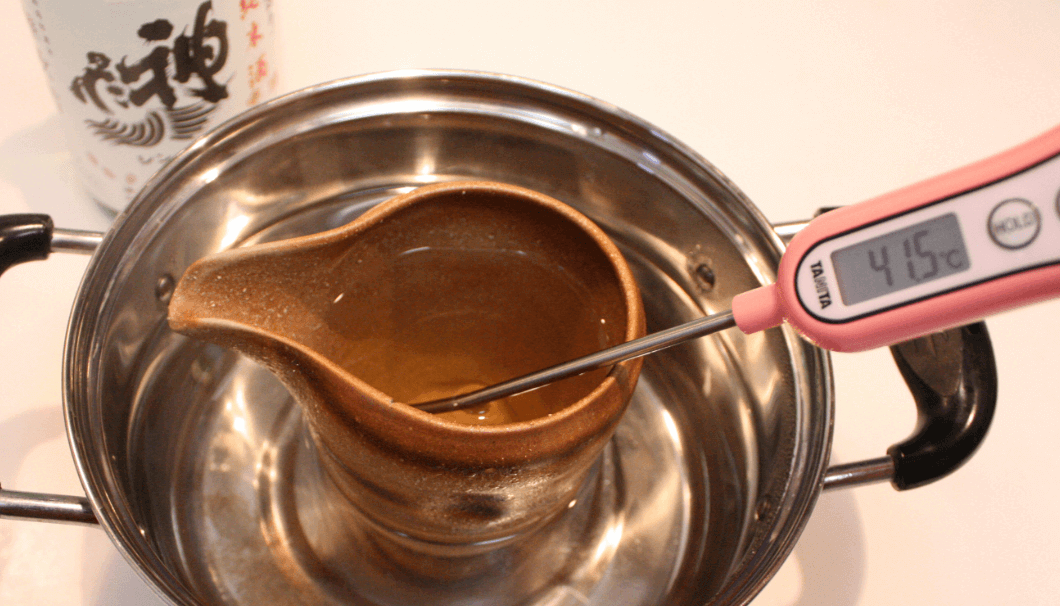 A katakuchi of sake heating up while its temperature is checked with a thermometer
Or, if you're looking to really commit to the hot sake lifestyle, there are specialized devices for heating sake specifically – like dedicated electric kettles that will automatically bring your beverage to whatever temperature your heart desires.
However you get there, once your sake reaches that sweet spot, all that's left to do is drink up!
Is Sake Microwaveable?
Cooking isn't everyone's strong point and some may even lack confidence in their ability to boil water. Thankfully, if you're one of these people and still want to relax with a cup of hot sake, there's still hope:
Provided your tokkuri or preferred container is microwave safe, 'zapping sake is absolutely an option. This is obviously a much easier method and is especially handy if you're just looking for a nip rather than a full carafe.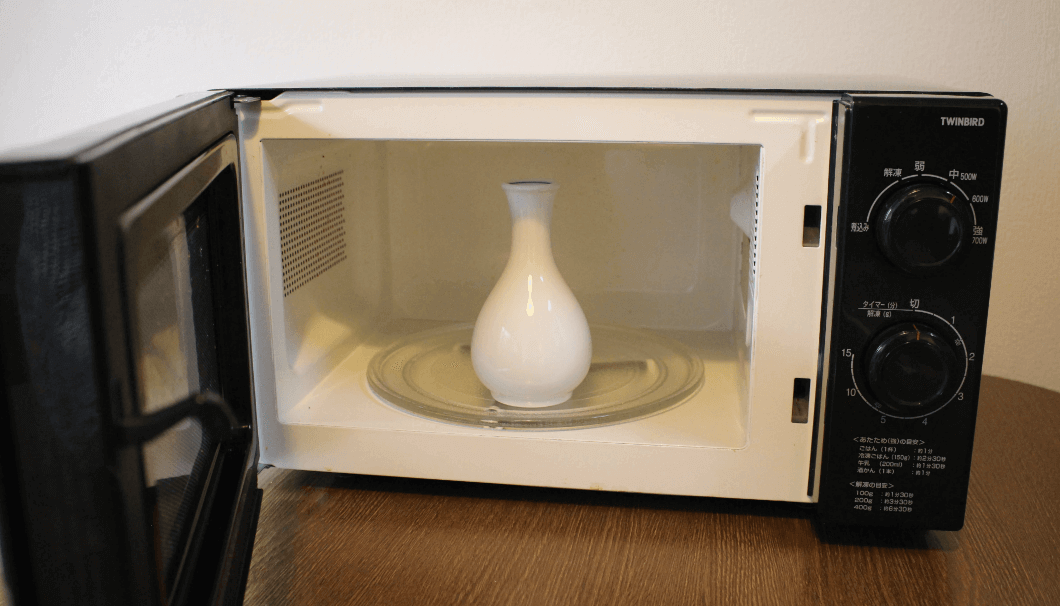 Here, you'll need to stop the heating halfway through and stir the sake to ensure even heating. How long you'll need to heat really depends on the the type and amount of sake, and the type of microwave, so it's hard to say definitively.
For reference, though: we found that, using a 500W microwave and a tokkuri of sake, it'll take about 60 seconds to reach 40℃ (104℉) or 80 seconds to get you to 50℃ (122℉). Either way, don't forget to stir halfway through!
Leave it to the Pros
Don't want to homebrew your own hot sake? Bars and restaurants will often take on the task for you. You can even impress the staff with your Japanese and sake expertise by ordering it "hitohadakan" or "tobikirikan."
If you're in Japan, your biggest challenge here will be simply choosing the right establishment among the country's many, many watering holes. To help, here is a list of our five favorite hot sake-serving places around Tokyo and Nagoya. If you happen to be in one of those areas, these picks are definitely a safe bet!
1. Hinemosu
Conveniently located near Tokyo's Chuo line, the woman behind the counter here is a veritable wizard of warm sake and a master at pairing it with the perfect piece of Japanese cuisine. Feel free to order whatever you want, but the owner of Hinemosu will never steer you wrong.
◎Shop Information
Name: Hinemosu
Location: 1F Okuno Bldg., 1-21-10 Nakamachi, Musashino, Tokyo
Hours: 5:00 p.m. – 11:00 p.m. (Sat, Sun, Holidays) / 6:00 p.m. – Midnight (Weekdays)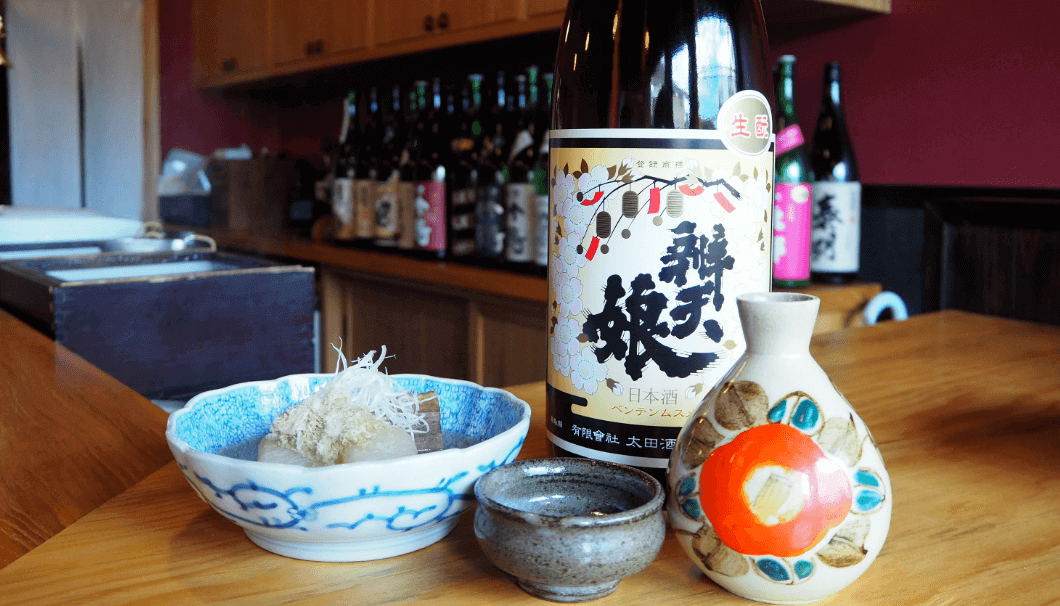 2. Hitoshizuku
Despite being located in Tokyo's glitzy Roppongi area, Hitoshizuku likes to maintain an earthy, laid-back atmosphere. Here warm sake is often enjoyed with a range of raw organic foods, and they specialize in traditionally brewed sake, produced as it was over 400 years ago, called "kimoto".
◎Shop Information
Name: Hitoshizuku
Location: 3-3-25 Roppongi, Minato, Tokyo
Hours: 6:00 p.m. – 10:00 p.m. (Sat) / 6:00 p.m. – 11:00 p.m. (Weekdays)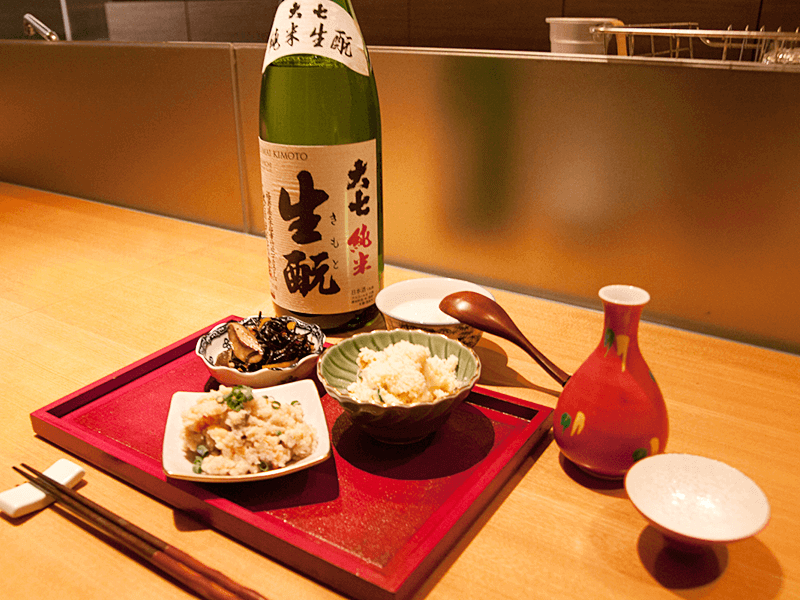 3. Enjaku
This Tokyo eatery offers a line-up of 60 or so different kinds of sake and the owner even has a privately-aged reserve on hand. Hot sake here can come served alongside hearty dishes like roast beef and gratin.
◎Shop Information
Name: Enjaku
Location: 2F Bel Air, 3-19-3 Ikejiri, Setagaya, Tokyo
Hours: 6:00 p.m. – Midnight (7 Days a Week)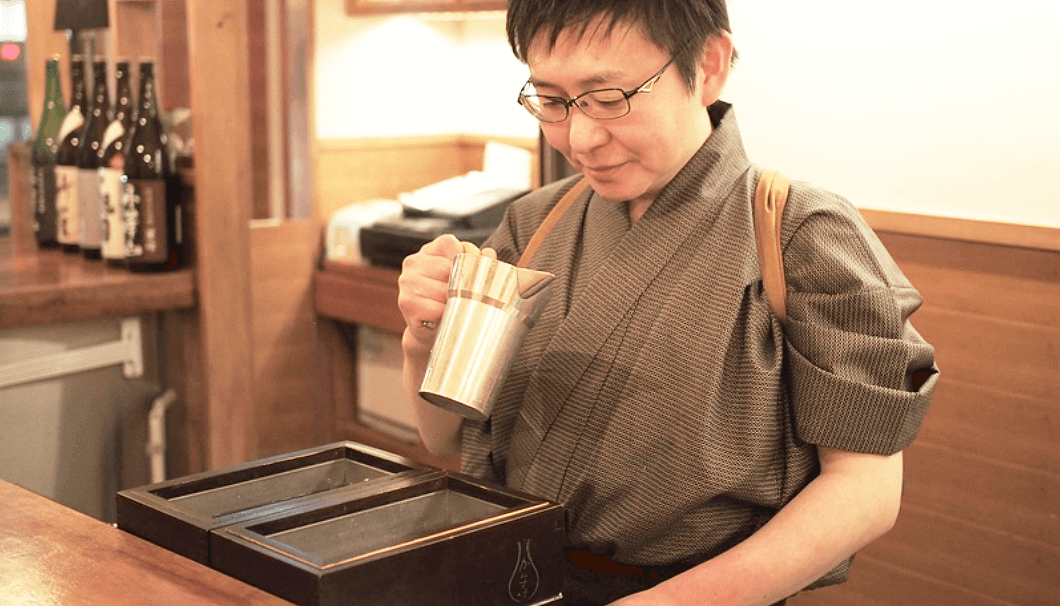 4. 29 Rotie
29 Rotie, in Tokyo's Toshima ward, has an interesting theme of pairing hot sake with different kinds of ham and cheese. Although this might seem odd at first, one visit will show you just what an addictive combination it can be!
◎Shop Information
Name: 29 Rotie
Location: 1-23-8-101 Minamiotsuka, Toshima, Tokyo
Hours: 6:00 p.m. – Midnight (Every Day Except Wed.)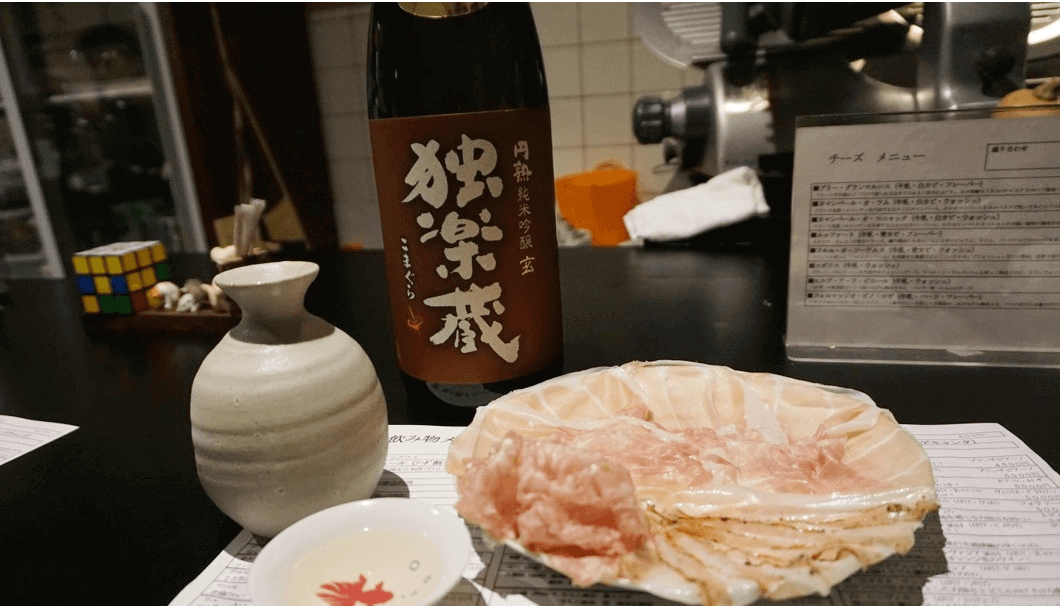 5. Daijin Honten
This Nagoya store has been around for over a century and has developed some very interesting ways to serve hot sake in that time, using lots of different traditional Japanese methods like heating over a hearth. It also occupies a building with a lot of character and atmosphere.
◎Shop Information
Name: Daijin Honten
Location: 1F 1-5-6 Sakae, Naka, Nagoya, Aichi
Hours: 4:00 p.m. – 8:00 p.m. (Sat) / 4:00 p.m. – 9:00 p.m. (Weekdays)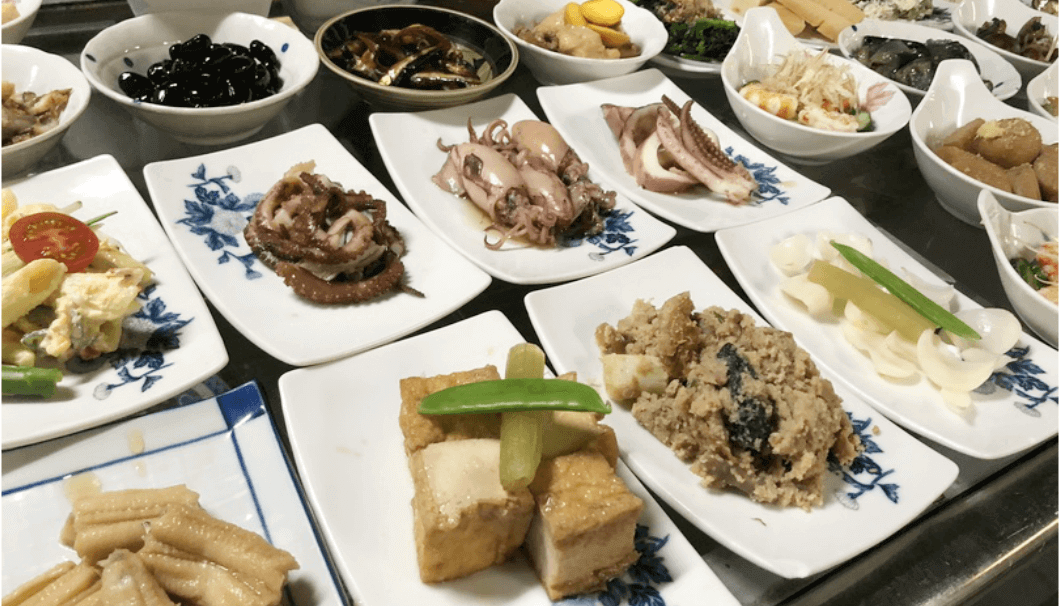 Now that you're armed with the knowhow to make or get some hot sake into your system, let's get ready to ride out these chilly days and experience a whole other range of tastes that sake has to offer.