Japanese Food and Sake Taking Off in the Maldives
Despite being 7,500 km away from home, Japanese restaurant owners are seeing their businesses boom in tropical Maldives. Although the island nation draws 40,000 Japanese visitors annually, it's actually the European tourists fueling demand for Japanese food.
At the forefront of this movement is the award-winning Feeling Koi, a collection of seaside Japanese restaurants in the luxe Amilla Fushi and Huvafen Fushi resort. Holding the Maldives' largest collection of sake and working with the talents of Sake Samurai and New York-based sake sommelier Chizuko Niikawa-Helton, Feeling Koi offers the finest in sake pairings with distinctive takes on Japanese dishes.
One interesting creation is a junmai sake cocktail made with cranberry juice which can be enjoyed on a heavenly white sandbar in the middle of the ocean.
The Maldives' nascent sake scene, growing thanks in part to the successes of locations like Feeling Koi, makes the island nation a perfect choice for travelers looking for sake indulgence in a tropical setting.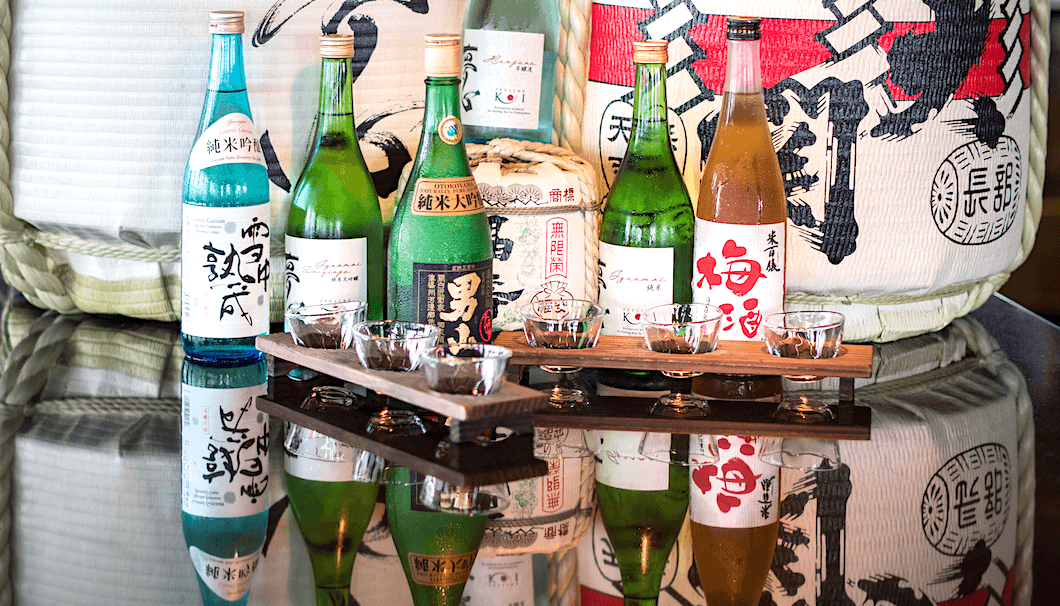 LINK: 日経リュクス | 2018/12/28 | モルディブで極上日本酒が楽しめる5つの理由
Artists with Down Syndrome Create Kintora Sake Labels
Kintora Shuzo in Nagoya is partnering with the artists of Atelier Element Present, a Tokyo art studio that specializes in working with people with disabilities, including those with Down syndrome.
Kintora head Yoshifumi Mizuno apparently hatched the idea when he and his daughter, a person with Down syndrome, met an Atelier rep by happenstance. Mizuno says he hopes to change public perceptions of those with the condition and highlight that many with Down syndrome are happy and productive people.
The new labels appear on Kintora Challenge Tank (KCT) brand sake. The dry version, called KCT2019-a features a work with bold, dynamic lines and strong colors on its bottles, while the label for the sweeter KCT2019-b contains warmly overlapping hues.
Mizuno says he is thrilled with the new designs that both stand out on store shelves and naturally convey the flavors of each sake.
LINK: 中日新聞 | 2019/1/20 | ダウン症作家の絵、金虎酒造の日本酒に2種ラベル
Kura Master Sake Competition Returns in France, Now Accepting Entries
The Association de Kura Master has announced Paris' third Kura Master sake competition slated for May 27, 2019. Like Kura Master competitions before, the goal is to help raise public awareness of sake in France, especially among sake newcomers.
This year the association has added two new categories to the existing Junmai Daiginjo and Junmai divisions, bringing the total to four. The new Sake Sparkling Standard and Sparkling Sake Soft divisions open the contest up to sparkling sake offerings for 2019.
The association is taking competitor entries from January 21 to February 28. Winners will be announced on June 5th.
The Kura Master competition was established to be a sake event designed by French people for French people, and evaluations will be conducted by a panel of nearly all French judges, consisting of sommeliers from local hotels and restaurants.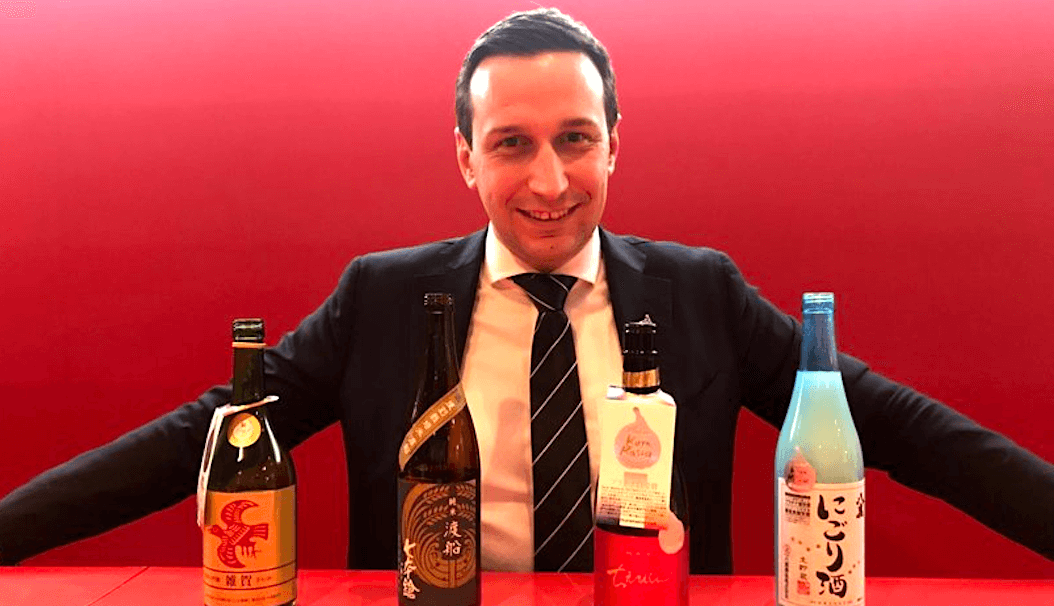 LINK: PRTIMES | 2019/1/21 | 第3回Kura Masterエントリー要項発表。スパークリング部門を新設、全4カテゴリーで展開
◎Three Online Platforms to Showcase Your News
By filling out the form of SAKETIMES PRESS English , your news will be presented on this Weekly News section of the SAKETIMES International website.
◎無料リリース情報配信機能「SAKETIMES PRESS English」
この記事への掲載は、リリース情報配信機能「SAKETIMES PRESS English」から無料でお申し込みいただけます。日本語で申請いただくと、英語の情報に編集し、掲載します。海外に向けた新規リリース情報がございましたら、SAKETIMES PRESS Eglish 申請フォーム より申請ください。