Sake and Hot Pot Pairing Event Running Through End of January in Yokohama
Perfect for the chilly late January weather, Yokohama Red Brick Warehouse will be holding the Sake-dokoro Nabegoya 2020 food festival from January 17 to February 2.
This is an open space event where visitors are free to roam and mingle while sampling nabe hot pot dishes and over 100 types of sake. The venue is right outside the historic Yokohama Red Brick Warehouse, a former warehouse converted into a shopping and cultural center, with a view of the brisk winter sea.
This is the fifth time Sake-dokoro Nabegoya is being held and it's become a popular attraction, especially after celebrity model Aki Takada joined as an advisor. Lending her certified kikisakeshi (sake sommelier) knowledge, she's helped craft the perfect pairings to be featured at the event.
Admission comes with three drink tickets and a souvenir sake cup bearing the Yokohama Red Brick Warehouse logo. Visitors can also choose between making their own nabe hot pots with custom ingredients or get a quick taste of pre-made hot pots by one of 15 participating local eateries.
Winter isn't often thought of as a good time for outdoor food festivals, but thanks to the soothing warmth of nabe cuisine, any time is the right time for some open-air sake.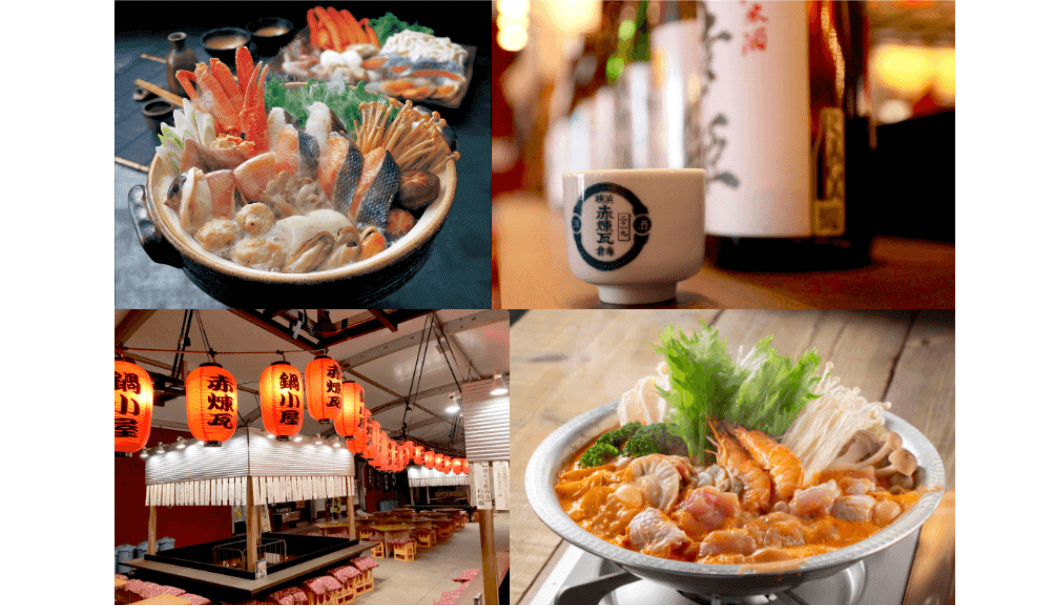 ◎Event Information
Name: Sake-dokoro Nabegoya 2020
Date: Friday, Jan 17 to Sunday Feb 2 (may close on days with bad weather)
Time: 12:00 pm – 9:30 pm Weekdays, 11:00 am – 9:30 pm Weekends
Location: Yokohama Red Brick Warehouse Event Square, 1-1 Shinko, Naka Ward, Yokohama, Kanagawa
Admission: Free (Food and drink sold separately)
LINK: SAKETIMES | 2019/12/17 | 「鍋×日本酒」のペアリングセット登場!横浜赤レンガ倉庫(横浜市)が100種類以上の日本酒と鍋が楽しめる「酒処 鍋小屋2020」を1/17(金)〜2/2(日)まで開催
Sake and Oden Festival Held on Old Train Platform in Tokyo
Much like nabe hot pots, the stewed foods of oden are a common remedy for the winter chills – which is why it is also the subject of a food festival held in Tokyo: "Oden at Hot Sake Station."
As the name suggests, this four-day festival is held right on the decommissioned "Phantom Platform 3" of Ryogoku Station in Sumida, Tokyo. Tables with thick blankets and heaters installed, known as kotatsu, will be set up from January 9 to 12. In addition to the thick, savory, and piping hot ingredients of oden, hot sake will also be served.
But not just any heated sake: The drinks available are all winners of the national Kan Sake Award 2019. For first-time drinkers of hot sake, it helps to start with the best, and each cup is served by brewery reps or kikisakeshi so each brand is guaranteed to be served at optimal termperatures.
And all this is happening under the urban decor of the train station, with red paper lanterns hung in the style of the Showa era (1926-1989).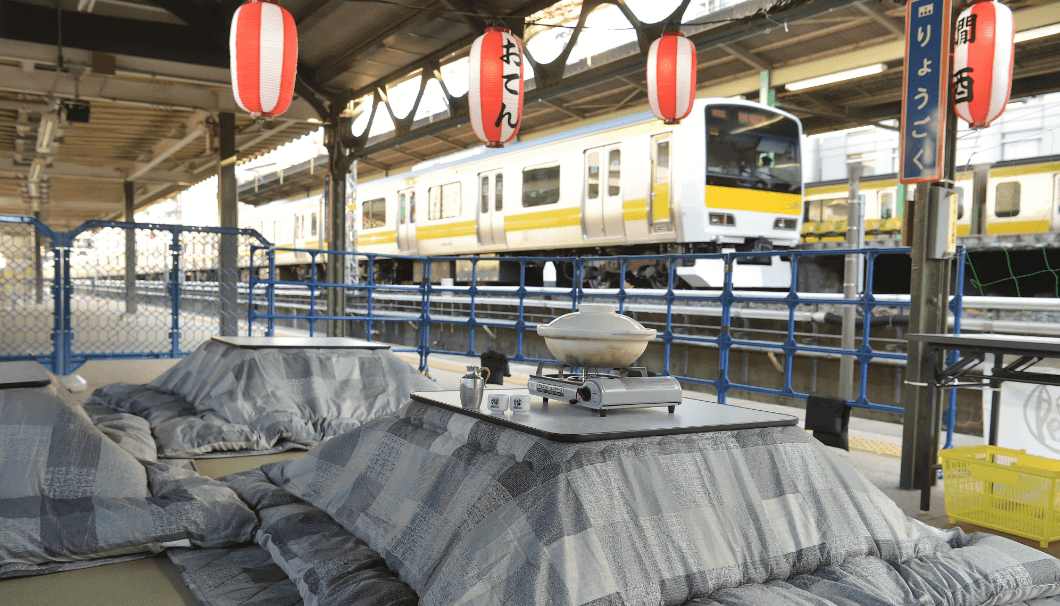 ◎Event Information
Name: Oden at Hot Sake Station
Date: Thursday, Jan 9 to Sunday, Jan 12
Time: 5:30 pm – 9:00 pm Thursday and Friday, 12:30 pm – 9:00 pm Saturday, 12:30 pm – 4 pm Sunday
Location: Platform 3 JR Ryogoku Station, Sumida, Tokyo
Admission: 2,500 in advance, 3,000 same-day, 12,000 yen Kotatsu seating (all tickets 50-minute limit, include 10 drink tickets, one serving of oden, and souvenir cup)
LINK: SAKETIMES | 2019/12/13 | JR両国駅まぼろしの3番ホームにて「おでんで熱燗ステーション」が1/9(木)〜12(日)で開催!
Tokyo Classic Revives Legendary "Edo Yeast" After a Century
Izakaya chain Nihonshu Genka Sakakura and Tokyo Port Brewery have joined up to bring us Tokyo Classic, an original sake made with Edo yeast not used since the early 1900s.
Named after the traditional area now known as Tokyo, Edo yeast was used by Tokyo Port Brewery over 100 years ago to produce a light and sweet-tasting sake. However, the brewery closed its doors in 1909 and remained dormant for over a century until it reopened in 2016.
Edo yeast too had largely fallen out of use, but Tokyo Port Brewery decided to dust off their supply and try it once again. It's said that the fermentation was very tricky for this modern go-around given the age of the yeast, but the result is an excellent tasting sake in Tokyo Classic.
Adhering to its name as a true Tokyo sake, it also uses Tokyo-sourced water and rice. So, for those wanting to try this pure taste of Tokyo, head down to a Nihonshu Genka Sakakura where it is exclusively sold.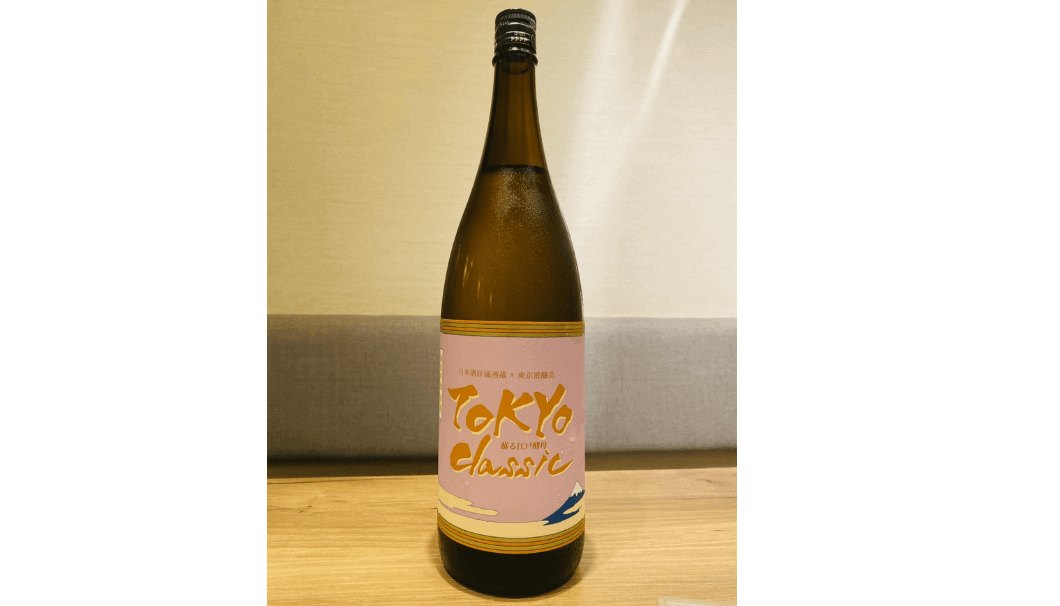 LINK: SAKETIMES | 2019/12/20 | "東京 of 東京"の日本酒!?─ 100年の時を経て復活した酵母を使った「TOKYO CLASSIC」が、日本酒原価酒蔵×江戸開城のコラボ商品として発売
◎Three Online Platforms to Showcase Your News
By filling out the form of SAKETIMES PRESS English , your news will be presented on this Weekly News section of the SAKETIMES International website.
◎無料リリース情報配信機能「SAKETIMES PRESS English」
この記事への掲載は、リリース情報配信機能「SAKETIMES PRESS English」から無料でお申し込みいただけます。日本語で申請いただくと、英語の情報に編集し、掲載します。海外に向けた新規リリース情報がございましたら、SAKETIMES PRESS Eglish 申請フォーム より申請ください。