"Sake Museum" to Open in Shanghai
Duty-free electronics store operator Laox is dipping its toes into the sake world with a Sake Museum in Shanghai, China.
The museum opened October 15 and features sake from 25 prefectures of Japan. Visitors to the museum can also taste and purchase bottles to take home. There are additionally exhibits detailing sake culture, how sake is made, famous breweries, sake history, and an explanation of the bottles on offer.
In addition, the Sake Museum will disperse sake-related information through social media in order to reach a wider audience. This is all in an effort to capitalize on the sake boom currently sweeping China. In the past two years alone, sake exports have jumped up 248% in terms of revenue.
The museum occupies the Japan Pavilion of the National Exhibition and Convention Center in Shanghai. This pavilion was opened in April of this year to highlight about 500 Japanese-made products in 10 different categories.
Nestled in the heart of China's largest hub, it ought to be a great location to help spread awareness of sake to the thirsty masses in China.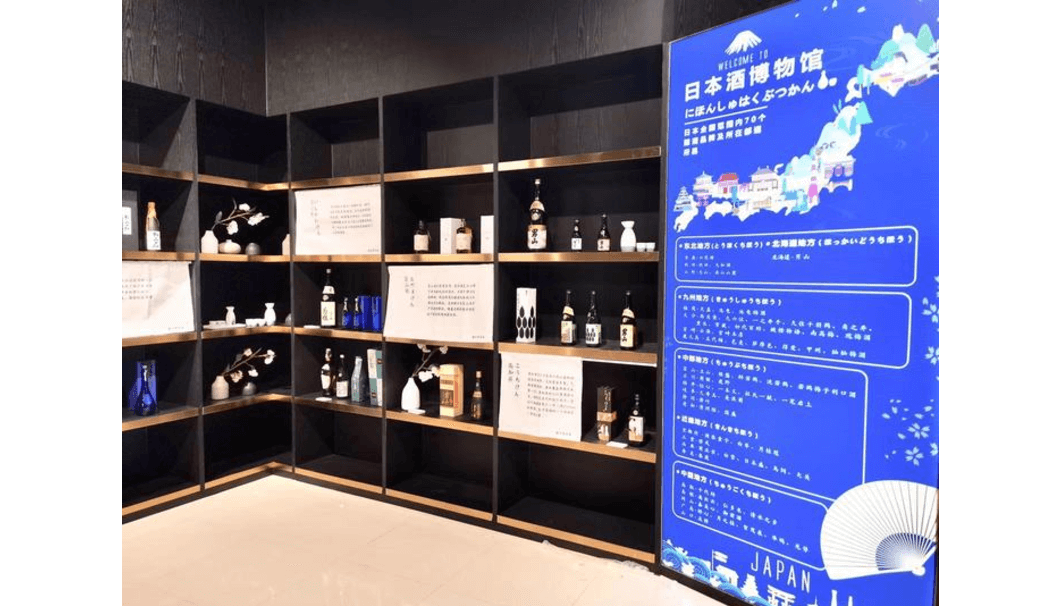 LINK: value press | 2019/10/15 | ラオックスは上海に「日本酒博物館」を開設いたします!

South Korean Boycotts See 56% Decrease in Japanese Sake Exports
In the ongoing trade dispute between the governments of South Korea and Japan, new numbers show that sake trade between the regions has fallen drastically in the months since tensions began to arise in July.
For the past decade sake imports from Japan to South Korea have grown 350% and showed signs of continued steady growth. It's an especially important market for Niigata Prefecture breweries; Roughly 35% of all Niigata's sake exports previously were going to South Korea.
Since July these exports have slowed to a virtual trickle, down 56% from last year. The trade spat has forced many Japanese breweries to consider pivoting to other markets, reports suggest
China, as mentioned above, is a promising frontier for some breweries, though Niigata Prefecture products remain banned in the country due to safety concerns in the wake of the 2011 nuclear disaster, so that prefecture's breweries may need to go further afield to recoup the lost export revenue.
LINK: 日本経済新聞 | 2019/10/11 | 日本酒、不買影響で対韓輸出56%減
Niigata Sake no Jin Announces Measure to End All-You-Can-Drink
Earlier this year, sad news hit the sake scene when the largest festival of its kind, Sake no Jin, announced they would be ending their all-you-can-drink format, citing safety concerns and congestion problems.
Started in 2004, Sake no Jin has seen its attendance skyrocket to over 100,000 guests annually for the two-day event. The unlimited drinks offered in previous years – unsurprisingly, a huge draw – have supposedly caused some unintended consequences, including "regular" ambulance emergency calls. Others feel the huge alcohol-fueled crowds detract from the intended spirit of the festival: For sake enthusiasts to appreciate sake (responsibly) and meet their favorite brewers in the flesh.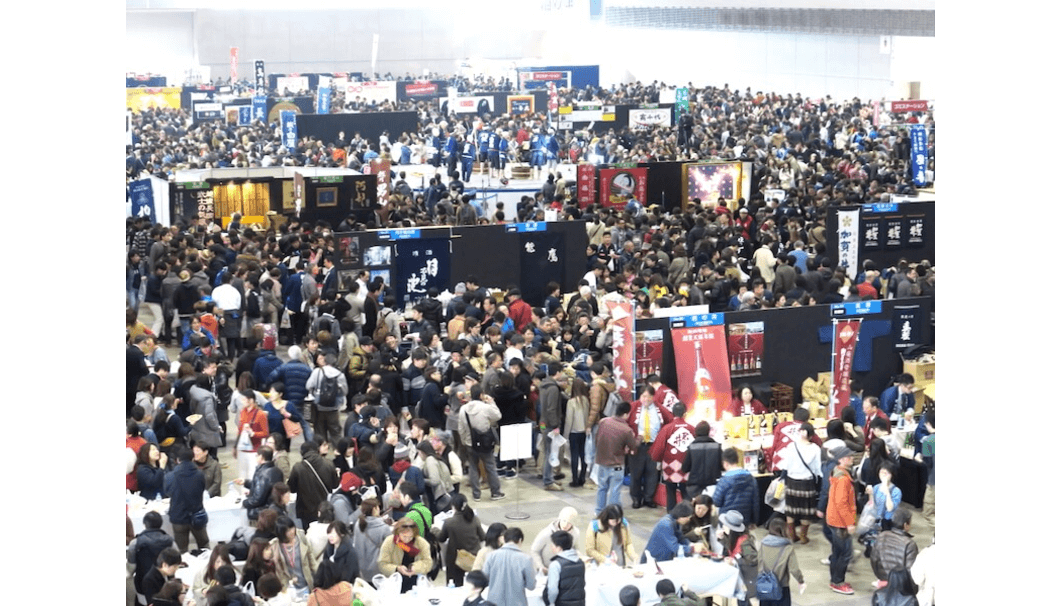 Going forward, Sake no Jin will be split into two venues. First, the Brewery Venue will be at the standard Toki Messe hall. Those who pay the 2,500 yen (US$23) admission will be given 20 drink tickets to exchange for sample sake directly from the brewers, naturally affording them the opportunity to learn more about the brewers from the creators themselves. The Izakaya Venue, to be held in Bandaijima Multipurpose Plaza, on the other hand, will be free to enter, but all food and drink is purchased on a pay-as-you-go basis.
Reaction to the new measures has been mixed. Some who had enjoyed the affordability of the all-you-can-drink system report feeling that attendance is no longer worth the trek. Others, though, say that 20 tickets still affords event-goers plenty to drink anyway and that the modest compromise may result in a more comfortable, laid-back festival experience.
All-you-can-drink or no, Sake no Jin is hands down one of the largest and most influential sake events in Japan – and thus the world – and sake devotees owe it to themselves to make pilgrimage if they can.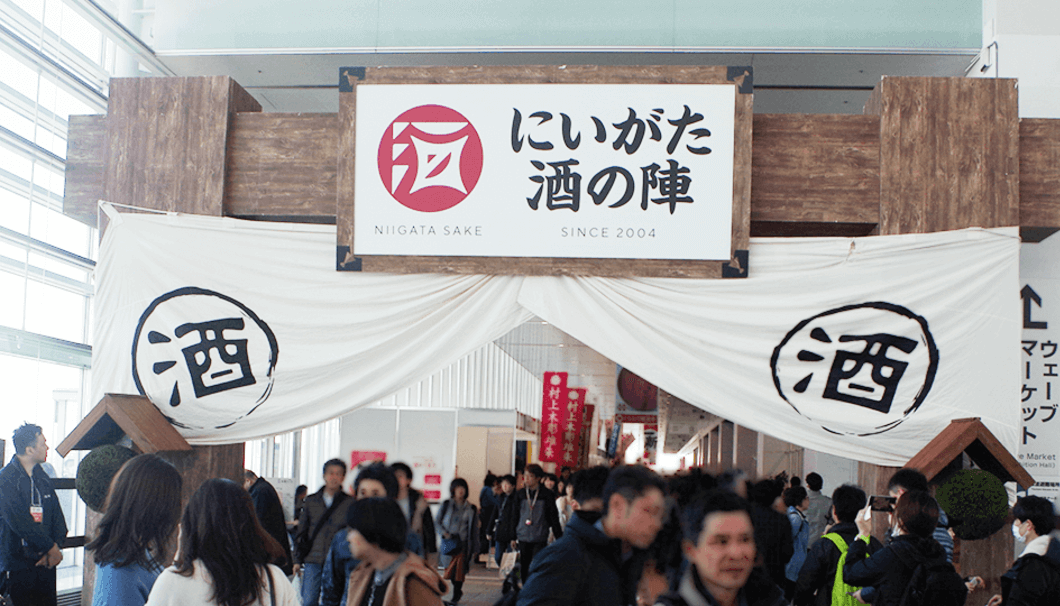 LINK: 産経新聞| 2019/10/9 | 飲み放題廃止へ 国内最大級の日本酒フェス「にいがた酒の陣」
◎Three Online Platforms to Showcase Your News
By filling out the form of SAKETIMES PRESS English , your news will be presented on this Weekly News section of the SAKETIMES International website.
◎無料リリース情報配信機能「SAKETIMES PRESS English」
この記事への掲載は、リリース情報配信機能「SAKETIMES PRESS English」から無料でお申し込みいただけます。日本語で申請いただくと、英語の情報に編集し、掲載します。海外に向けた新規リリース情報がございましたら、SAKETIMES PRESS Eglish 申請フォーム より申請ください。