Sake Cups That Make Perfect Chords When Clinked Begin Advance Sales
Koizumi Manufacturing, a copper ware foundry in Takaoka City, Toyama Prefecture, is currently holding a round of advance sales of their Kanpai Bell Pair sake cups. These cups are crafted from a single piece of brass and are designed to create different notes that make up chords when clinked together in a toast.
Koizumi is using its 130 years of experience to create metal cups that feel smooth on the lips and have a comfortable weight without any metallic scents to interfere with your drink's aroma. Koizumi also excels in creating metals that produce soft sounds which are pleasing to the ear, thanks to their experience making wind and door chimes.
Kanpai Bell Pair cups are also very pleasing to the eye, each crafted in slightly different shapes that not only produce unique notes but are easy to stack and look great in a cabinet. They are also available in three colors: gold, white, and black.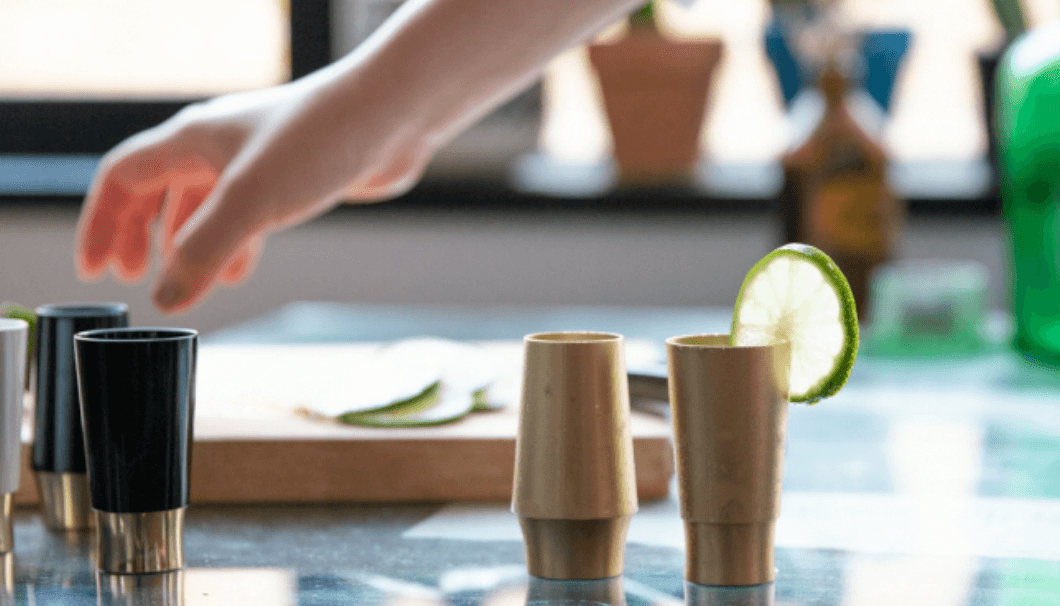 Advance sales are taking place on crowdfunding site Makuake where they can be bought for 19,440 yen (US$183) a pair. Discounts are also available through the website from now until September 27.
LINK: PRTIMES | 2019/08/01 | 乾杯を"音"で楽しむ真鍮のグラス「Kanpai Bell Pair」クラウドファンディングにて先行発売開始
Alcoholic Beverage Filter "Kin No Shizuku" Promises to Mellow Out Any Drink
A chance encounter between water purification and ceramics experts has led to the creation of Kin No Shizuku, a filter specially designed to take the edge off any alcoholic drink.
Kin No Shizuku is said to be perfect for those lower price range drinks that are occasionally hard to swallow. After flowing through this ceramic filter, the unpleasant notes are diminished, resulting in a more palatable drink. A similar effect is also said to occur with bottles that have been opened for too long and may have oxidized. Kin No Shizuku can also subdue those unpleasant flavors to breathe new life into an old bottle of your favorite beverage.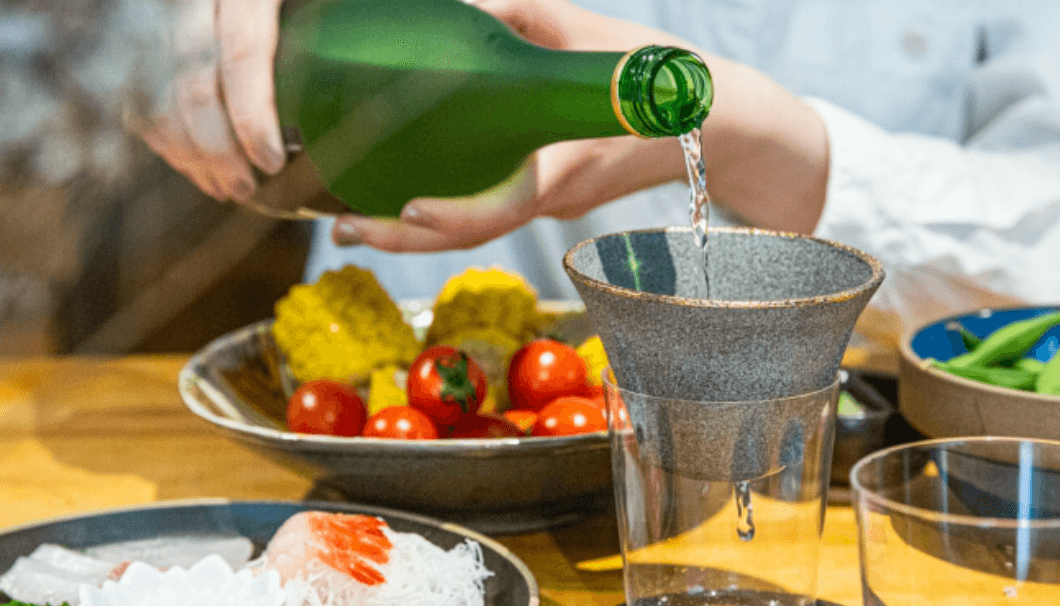 Kin No Shizuku is much like a ceramic coffee filter, but the bottom is thicker to provide more thorough filtering. The pores are specially designed to be larger so that the filtering process is very fast and clogging isn't an issue.
Kin No Shizuku smashed its crowdfunding goal of 500,000 yen (US$4,700) for a total of 8,488,000 yen ($79,700) in pledges. Those that pledges will receive Kin No Shizuku filters in either grey, white, or marble colors and each one comes with a matching ceramic tray.
Clearly it's a product that all drinkers are interested in getting their hands on to help fine tune their glasses or to rescue opened bottles of their favorites.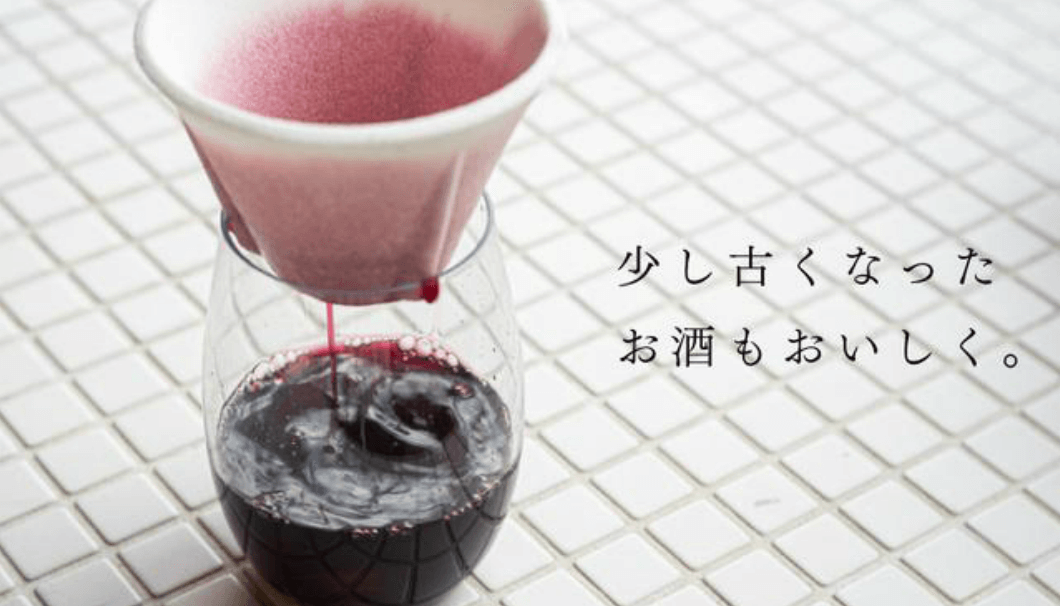 LINK: Makuake | 2019/07 | お酒好きなあなたに新提案!まろやかな味わいに変える。お酒専用フィルター「金の雫」
Sake Brewery to Open on School Campus for First Time in Japan
In the long history of sake brewing in Japan, a brewery will open on a university campus for the first time ever. In May of 2020, Kamikawa Taisetsu Sake Brewery will open their second brewing facility on the campus of Obihiro University of Agriculture and Veterinary Medicine in Hokkaido Prefecture.
This collaboration is a mutual exchange between the two organizations. Kamikawa Taisetsu will open their new brewery on the site of a dormitory deemed unusable due to a dwindling student body, caused by the overall decline in young people living in rural areas of Japan. It's hoped that this unique feature of the university will help attract bright young talent.
For Kamikawa Taisetsu, they'll have a direct base to conduct product research and quality improvement activities. They're a relatively new sake brewery and are planning to focus on high-end sake like junmai daiginjo, which they hope will help to elevate the brand of Hokkaido-produced sake.
They plan on wasting no time too, as the first batch of their Obihiro University-produced sake is expected in July of 2020. It will only be sold locally, though, so anyone wanting to try a bit of this groundbreaking sake will need to visit Obihiro themselves and, in turn, help in this effort to revitalize the area.
LINK: NIKKEI | 2019/07/29 | 大学構内に国内初の酒蔵 上川大雪酒造、帯広畜産大に
◎Three Online Platforms to Showcase Your News
By filling out the form of SAKETIMES PRESS English , your news will be presented on this Weekly News section of the SAKETIMES International website.
◎無料リリース情報配信機能「SAKETIMES PRESS English」
この記事への掲載は、リリース情報配信機能「SAKETIMES PRESS English」から無料でお申し込みいただけます。日本語で申請いただくと、英語の情報に編集し、掲載します。海外に向けた新規リリース情報がございましたら、SAKETIMES PRESS Eglish 申請フォーム より申請ください。