Carefully Distilled Sake Jochu On Sale Now
Naorai Inc. recently released its much-anticipated Jochu distilled sake, available through the company's website.
As the name suggests, Jochu is similar to shochu – a hard liquor popular in Japan and Korea – but made from sake. The distillation is done at lower temperatures, between 35℃ and 40℃ (95°F and 104°F), for a longer period of time than is traditional. As a result, the drink has a stronger rice flavor and a slightly higher alcohol content, between 41% and 45%.
Last year, Naorai won the coveted Environmental Social Innovation Award from the Ministry of Environment. They were selected from a field of 243 candidates for their efforts to reclaim abandoned farmland and use organic ingredients in sake-making. At the same time a successful crowdfunding campaign was held to gauge the demand for a beverage like Jochu.
The makers of Jochu are currently teaming up with three different breweries in Hiroshima Prefecture to make their unique distilled spirit with each company's signature sake. They hope to expand these partnerships to include more sake breweries in the future.
For a strong distilled spirit that maintains the care and craftsmanship that goes into making sake, Jochu skillfully combines the best of two worlds.
◎Product Information
LINK: 山陽新聞 | 2020/3/13 |日本酒蒸留「浄酎」を販売 ナオライ神石高原
New Kubota Manju Made with Specialized Yeast Coming this May
For months now, leading sake brand Kubota has been teasing us with talk of a major update to its recipes this year in an effort to keep up with changing tastes among drinkers. Now, Asahi Shuzo has unveiled the details of this revamped Kubota, aimed at the increasing demand for high-end sake overseas.
Kubota Manju In-House Yeast (Kubota Manju Jisha Kobo Shikomi) will go on sale from May 19 in limited quantities. Taking Kubota Manju's existing reputation as a top-tier sake suitable for the most special of occasions, Asahi has refined it into an even more sophisticated drink.
This Kubota is made with a special signature yeast that took years to develop, and is made by fermenting high-quality gohyakumangoku rice polished via a proprietary method. The result is a clear and crisp sake with a firm presence and multi-layered fragrance.
Kubota Manju In-House Yeast is just one of several brands being released by Asahi as a celebration of the company's 100th year in operation.
◎Product Information
Name: Kubota Manju Jisha Kobo Shikomi
Rice: Gohyakumangoku
Polishing: 40%
Alcohol: 15%
Volume: 720mL
Price: 10,000 yen
Release Date: May 19, 2020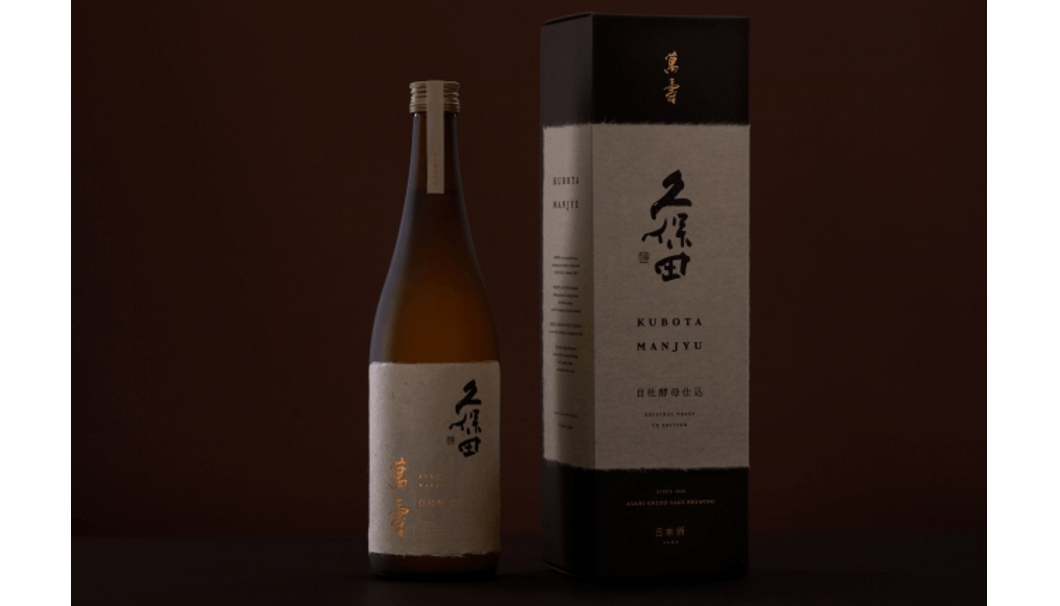 LINK: PRTIMES | 2020/3/12 |酒米・精米方法・自社酵母にこだわり醸した久保田 萬寿『久保田 萬寿 自社酵母仕込』
The SAKETIMES Sake Drinking Trends Survery 2020
SAKETIMES recently conducted an online survey examining the habits and demographics of sake drinkers in Japan. We received 2,215 responses and found some significant changes from previous years.
Here are some highlights:
When choosing a sake, drinkers overwhelmingly and valued flavor above all else. Of the respondents, 73% cited flavor as the go-to factor with type, price, and brewery also ranking highly on the minds of over 50% of those surveyed. Concepts and background stories, and "unique characteristics," among other factors requiring more in-depth sake knowledge ranked comparatively lower.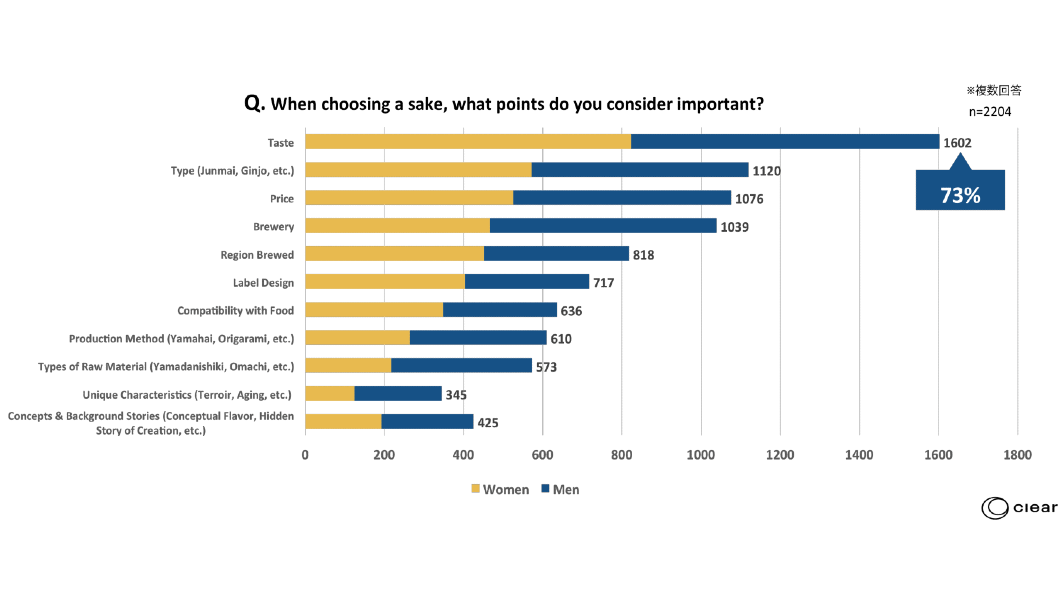 Next, younger drinkers tended to enjoy expensive brands of sake more, with over 40% of respondents in their 20s and 30s expecting to spend over 2,000 yen (US$18) for a single bottle, compared to only 29% of 40-somethings and 28% of people over 50.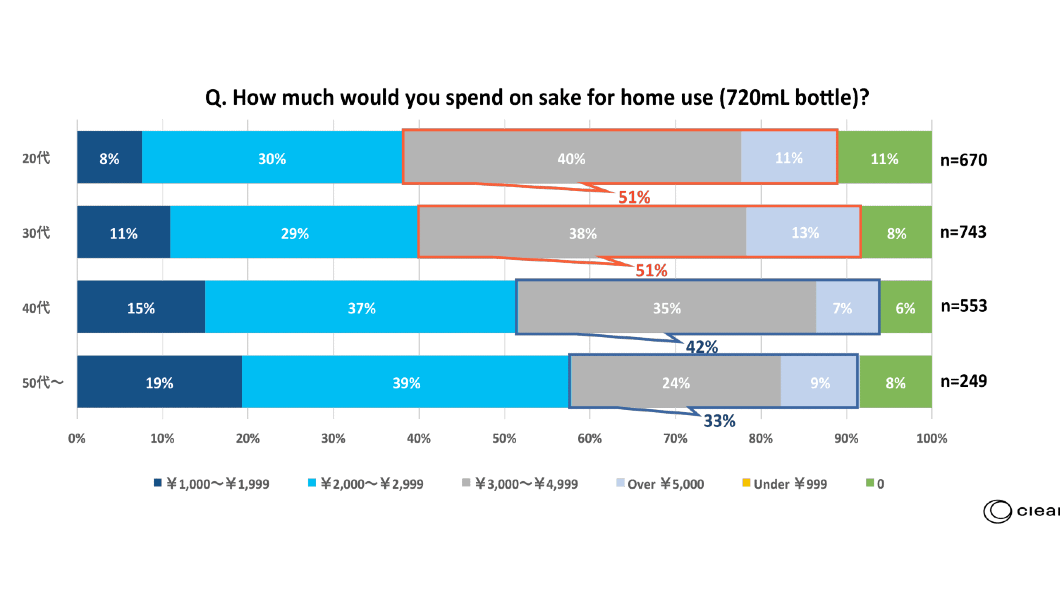 When asked where they tended to enjoy sake, nearly all respondents of all genders and age groups leaned towards "At Home" – with this response netting between 40% to 60% in each group. The only exception was women in their 20s, who showed a preference towards drinking sake while eating out.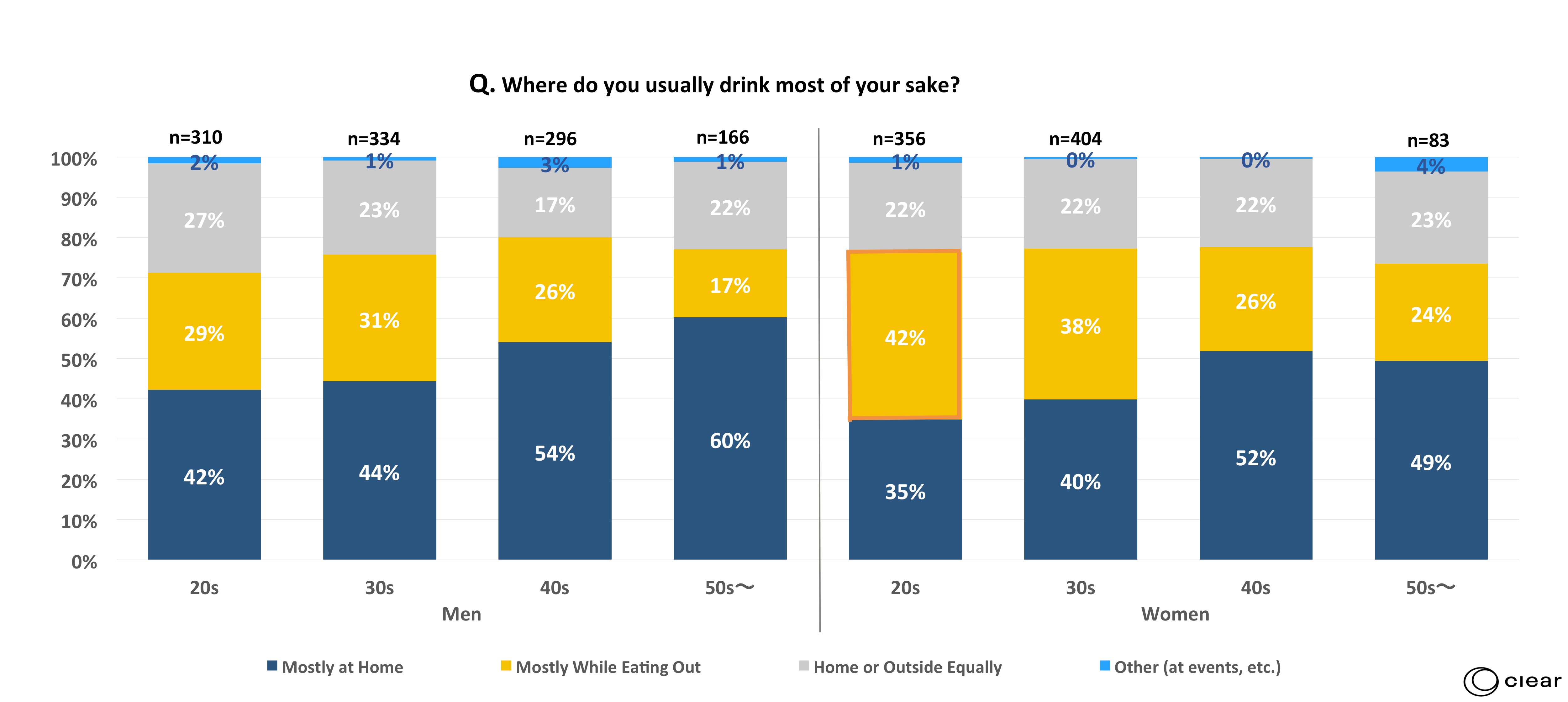 In terms of sake drinking frequency we've seen a significant drop off compared to last year. The number of respondents who said they drink sake over four times a week has shrunk considerably from 29% in 2019 to 17% in 2020. Conversely, those who only drink sake once or twice a month have swelled from 21% to 41% in the same period of time.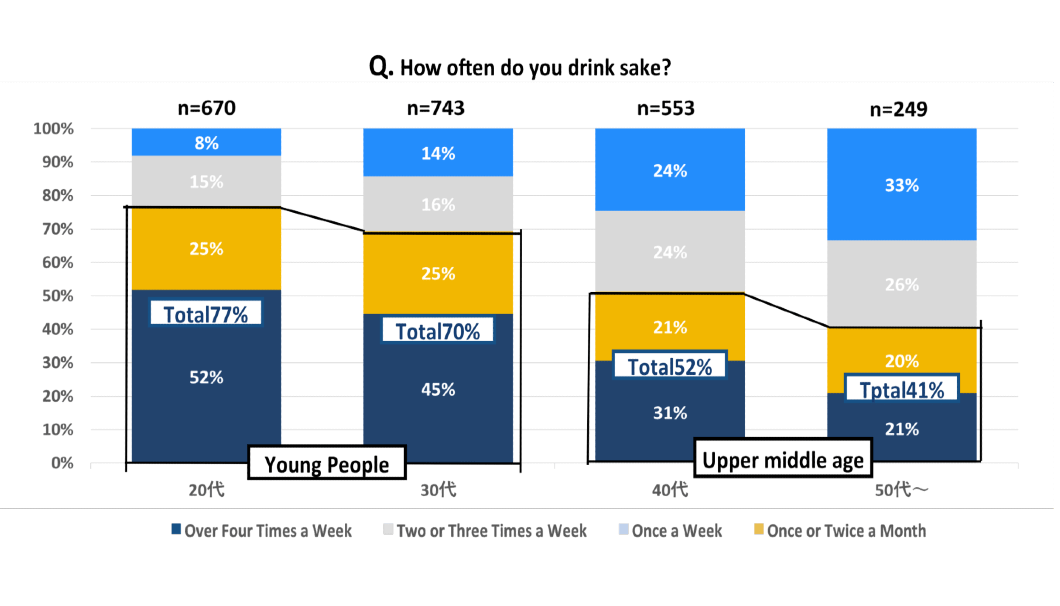 When broken down by age group, there is a clear correlation between age and drinking frequency, with a sharp drop off between drinkers in their 30s and 40s.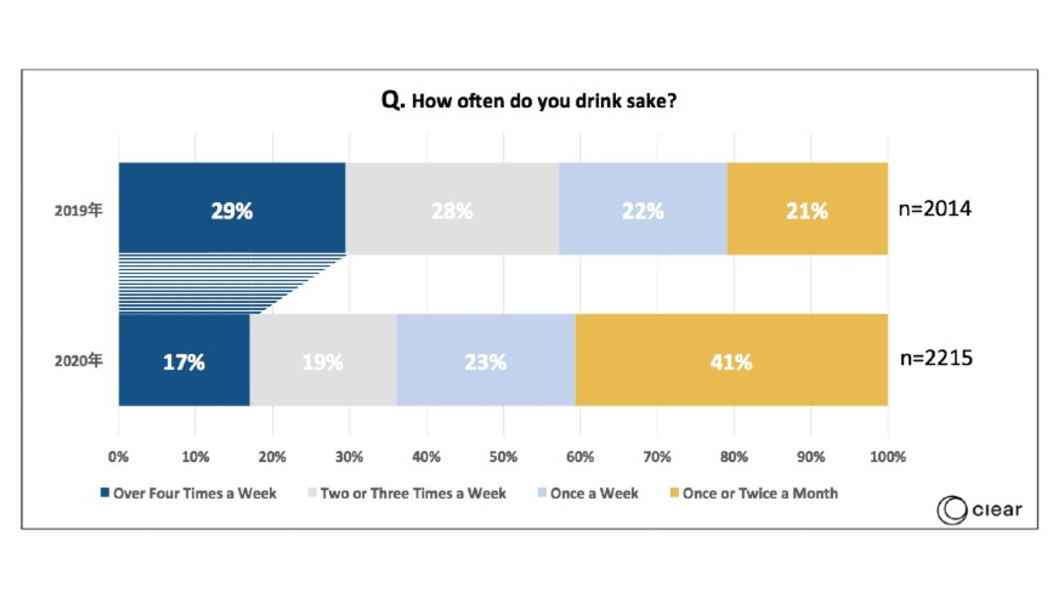 This data shows a clear change in sake drinking habits, moving towards quality over quantity. It's an interesting development that presents both challenges and opportunities to sake producers for the year to come.
LINK: SAKETIMES | 2020/3/5 |2,215件の回答から見えた「若年層のプレミアム日本酒志向」─ 2020年 日本酒の飲用に関する消費者動向調査
◎Three Online Platforms to Showcase Your News
By filling out the form of SAKETIMES PRESS English , your news will be presented on this Weekly News section of the SAKETIMES International website.
◎無料リリース情報配信機能「SAKETIMES PRESS English」
この記事への掲載は、リリース情報配信機能「SAKETIMES PRESS English」から無料でお申し込みいただけます。日本語で申請いただくと、英語の情報に編集し、掲載します。海外に向けた新規リリース情報がございましたら、SAKETIMES PRESS Eglish 申請フォーム より申請ください。