Abysse Sake Using Burgundy White Wine Yeast Now in 300mL Sizes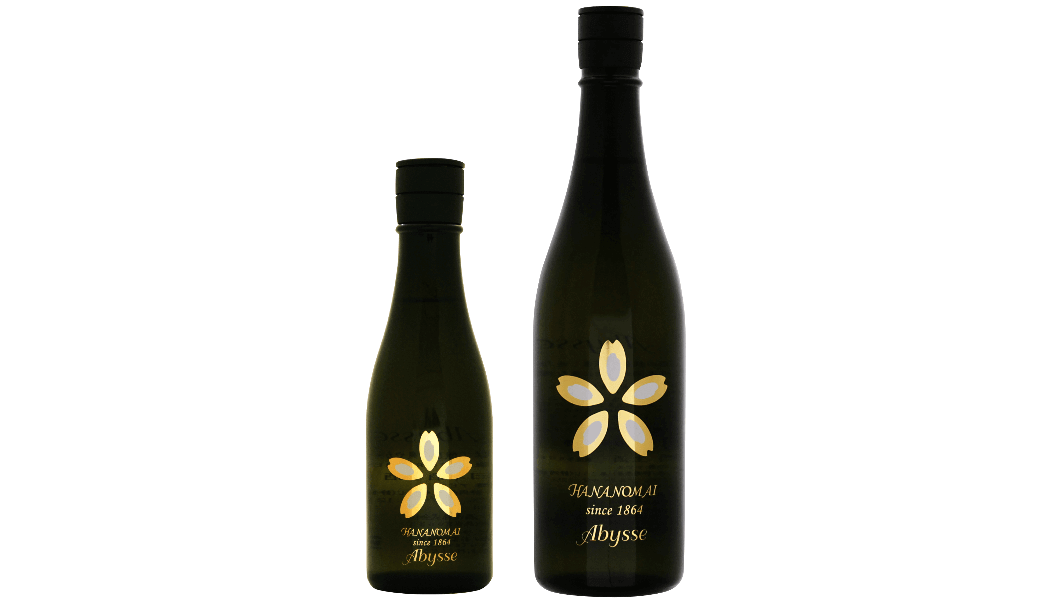 Thanks to its growing popularity, Hananomai Brewery is widening the sale of Abysse, the sake fermented with the same yeast as the famed Burgundy white wine. After selling 10,000 720mL bottles since last spring, a commemorative line of 300mL bottles went on sale November 16.
The name "Abysse" means "deep sea" in French signifying the compatibility with fish that it inherited from its fruity yet complex white wine roots. Abysse is also infused with the versatility of sake, lending itself to pairings with a wider range of dishes, especially when served at different temperatures.
The concept of this drink by the brewery based in Hanamatsu City, Shizuoka Prefecture, was to create a sake that could appeal to first-time drinkers by using the name recognition of Burgundy with a lighter taste and alcohol content than those of other brands.
For those who have yet to try this novel and sophisticated flavor, it's now easier than ever to take the plunge into the Abysse.
◎Product Information
Name: Abysse
Yeast: Burgundy
Alcohol: 12%
Volume: 300mL
Price: 630 yen
Release Date: November 16, 2019
LINK: SAKETIMES | 2019/11/28 | 花の舞酒造(静岡県浜松市)がブルゴーニュ酵母と米でできたSAKE「Abysse 300ml」を11/16(土)に発売開始
Sake-Themed Start-Up Wins Environmental Social Innovation Award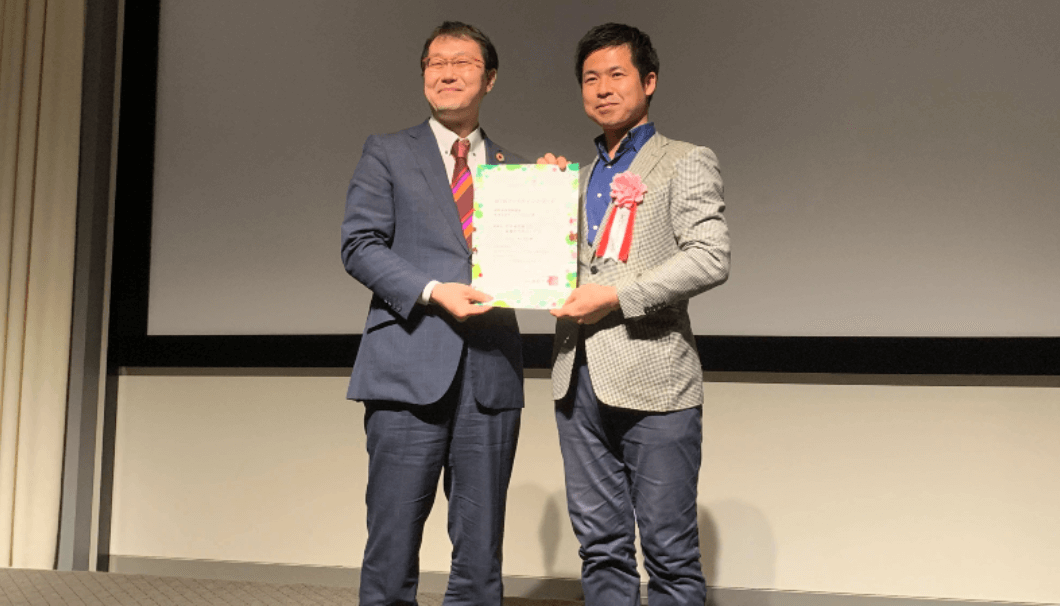 Naorai, a startup based in Hiroshima Prefecture, won the Environmental Social Innovation Award at the 7th Goodlife Awards, held by Japan's Ministry of Environment.
They were selected from a field of 243 companies across the country for their efforts in reclaiming farmland on Mikado Island in the Seto Inland Sea. This remote island with only 20 inhabitants is also home to abandoned but pristine agricultural land suitable for growing organic lemons. These same lemons are used in Naorai's Mikado Lemon Sparkling, a sparkling liqueur with a sake base made from Hiroshima's own Senbon Nishiki rice.
This is part of a growing movement in Japan to take advantage of land that has been abandoned in rural areas with dwindling populations unable to cultivate it. These areas are also typically free of agricultural chemicals, due to their long stagnance.
Naorai is also currently holding a round of crowdfunding to gauge the demand for drinks made with organic rice. The product up for funding is called Jochu Purified Spirit, which is a specially distilled form of sake with an over-40% ABV that Naorai is calling "a completely new type of drink."
Naorai's business model helps remote rural communities get back on their feet while also tapping new markets, providing products that fill a market niche while giving back to the community and remaining environmentally friendly – a winning innovation that netted Naorai this year's award.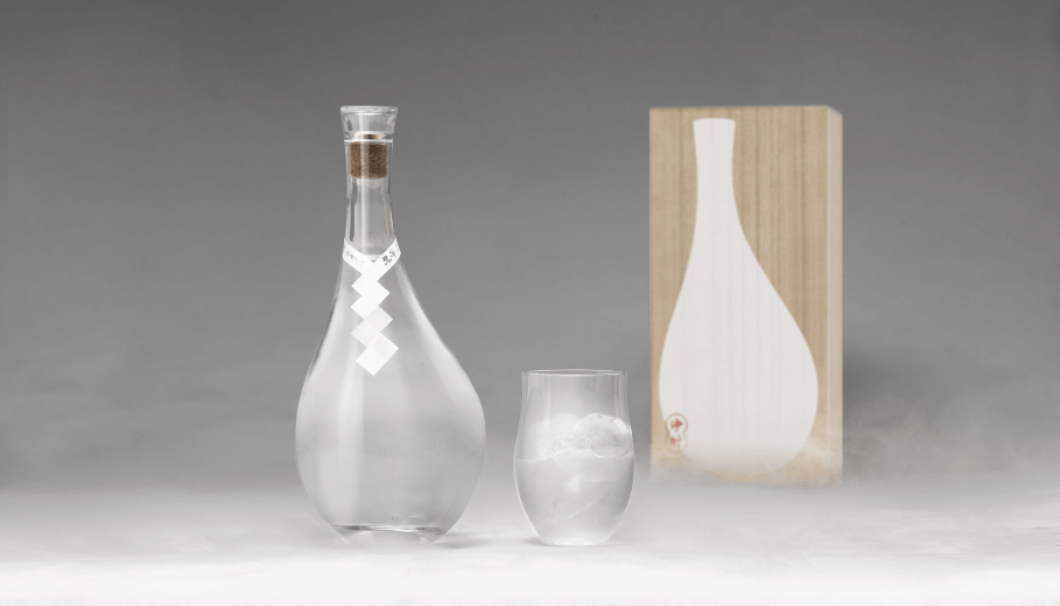 Jochu Purified Spirit
◎Product Information
Name: Mikado Lemon Sparkling
Type: Sparkling Lemon Liqueur
Lemons: Organic Mikado Island Lemon
Rice: Senbon Nishiki Rice
Alcohol: 5%
Volume: 750mL
Price: 6,600 yen
Name: Jochu Purified Spirit
Type: Distilled Sake
Alcohol: 41-45%
Volume: 700mL
Price: 7,000 yen
LINK: PRTIMES | 2019/12/02 | 日本酒系スタートアップが「環境社会イノベーション賞」を受賞。
Traditional Japanese Confection Made with Rich-Tasting Sake Lees On Sale
Yokan is a Japanese variation of gelatin that's both vegan-friendly and dates back centuries. It's representative of the wider world of wagashi Japanese treats, pleasing to the eye and typically made with traditional, craftsman methods.
Now, confectioner Toraya has crafted a Yokan that utilizes the sediment leftover from sake brewing, known as lees, for a completely new take on the traditional snack. Called Masu no Tsuyu, it was made with the help of Masudashuzo in Toyama and their highly regarded Masuizumi Daiginjo Kotobuki Platina sake.
Batches of this premium sake destined for Toraya's use don't undergo the full squeezing process, ensuring extra sake flavor remains in the lees. The lees are then aged for several months to further deepen flavors before use in creating Masu no Tsuyu.
This careful production with fine ingredients means that Masu no Tsuyu can only be sold in limited quantities at the Toraya Tokyo Midtown store in January and February of 2020 while supplies last. For sake fans who have never tasted yokan there has never been a better time to try it.
LINK: FASHION PRESS | 2019/12/04 | とらやの酒粕入り羊羹「満寿の露」最高ランク日本酒"満寿泉"の酒粕を熟成させた深い味わい
◎Three Online Platforms to Showcase Your News
By filling out the form of SAKETIMES PRESS English , your news will be presented on this Weekly News section of the SAKETIMES International website.
◎無料リリース情報配信機能「SAKETIMES PRESS English」
この記事への掲載は、リリース情報配信機能「SAKETIMES PRESS English」から無料でお申し込みいただけます。日本語で申請いただくと、英語の情報に編集し、掲載します。海外に向けた新規リリース情報がございましたら、SAKETIMES PRESS Eglish 申請フォーム より申請ください。