CONTENTS
1: Kanpai London Sake Launches Crowdfunding Efforts for Casual Sake Bar
2: Winners of the 2018 Hot Sake Contest Announced
3: Hiroshima distillery's Sakurao Gin, awarded the gold medal by the U.K.'s IWSC Liquor Committee
Kanpai London Sake Launches Crowdfunding Efforts for Casual Sake Bar
Our friends at Kanpai London Craft Sake have launched a crowdfunding campaign to bring a new sake bar to life.
"We've rapidly outgrown our nanobrewery, and now we're excited to make the leap to a much larger premises to produce even more craft and experimental sake – and most importantly to build a tap room so you can come and enjoy super fresh sake, overlooking where it's made."
Sounds like a great plan from an English brewer doing very exciting things. You can learn more about them here, or just head over to their page and help them realize their dream of expanding sake's presence in London and pioneering true, English sake.
◎Project Information
LINK: crowdfunder | 2018/07/31 | Build a tap room at Kanpai Sake Brewery
Winners of the 2018 Hot Sake Contest Announced
The Hot Sake Contest Winners have been announced. Some 838 sakes from 251 breweries nationwide were divided into the following four divisions and judged in a blind tasting. The top 30% of the entries in each category were recognized as Gold Medal winners, with only the top 5% of Gold Medal sake being awarded with top honor.
Here are the Gold Medal winners:
◎Great Value – Nurukan Sake Division (less than 1,100yen/720ml; serving temp. 45℃)
Tokubetsu junmai kitaakita / Hokushika
Dewanoyuki yukijunmai / Watarai honten
Junmaikarakuchi yaemon / Yamatogawa shuzoten
Echigotoji honjozokarakuchi / Kinshihai brewery
Tenryohai shinsen / Tenryohai bresery
Jokigen honjozo / Shikano brewery
Ginsen masumi / Miyasaka jozo
Horai / Watanabe shuzoten
Josen sekaiitto / Sekaiitto
Narutotai onto the table junmaiginjo / Honmatsuura shuzojo
Shunkan / Isonosawa
Takenosono josen / Yano brewery
◎Great Value – Atsukan Sake Division (less than 1,100yen/720ml; serving temp. 55℃)
Sakuragao kanzukuri karakuchi / Sakuragao brewery
Ranman bishu pack / Akitameijo
Josen musashiotokoyama / Koyamahonke brewery
Hokusetsu kinsei / Hokusetsu brewery
Kaganotsuki mikazuki honjozo / Kagoshi
Honjozo yaegaki / Yaegaki brewery
Chokyu honjozo / Nakano BC
Josen Hikamimasamune / Hikami seishu
Honjozo mourikou / Yamagata honten
Josen kinpa / Mitsutake shuzojo
Tokujogentei kinpa / Mitsutake shuzojo
Hojun junmaishu zuiho / Zuiho
◎Premium Warm Sake Division (more than 1,100yen/720ml ; serving temp. 45℃)
Junmaidaiginjo kitaakita / Hokushika
Temahima junmaidaiginjo yukimegami / Rokkasen
Ninkiichi kanshu supecial / Ninki brewery
Homarekunimitsu yamahai junmaidaiginjo platinum / Tsuchida brewery
Daiginjo umeichirin / umeichirin brewery
Yukitsubaki aki junmaiginjo genshu hiyaoroshi / Yukitsubaki brewery
Tokusen kunisakari handago junmaiginjo / Nakano brewery
Shinsei yamadanishiki junmaidaiginjo hyoongakoi / Yamamoto honke
Kashofu daiginjo kizakura / Kizakura
Nanatuume yamadanishiki kimoto tokubetujunmai / Koyamahonke Nadahamafukuturukura
Umenoyado bizenomachi junmaiginjo / Umenoyado brewery
Okuizumo junmaiginjo / Okuizumo brewery
Tokubetsujunmai juntenzan / Tenzan brewery
◎Special Nurukan Division (includes nigori, aged, taru sake, etc.; serving temp. 45℃)
Tokubetsujunmai nitori / Katokihachiro brewery
Sasanokawa hizojunmai 25years koshu / Sasanokawa brewery
Kinoene kyuko / Iinuma honke
Kuromatu senjo junmaidaiginjo prototype / Senjo
Kizakura ryonotaruzake junmaiginjo / Kizakura
Kikumasamune junmai taruzake / Kikumasamune Brewery
LINK: SAKETIMES | 2018/08/01 | 【速報】「全国燗酒コンテスト2018」審査結果が発表されました!
Hiroshima distillery's Sakurao Gin, awarded the gold medal by the U.K.'s IWSC Liquor Committee
Two products "Sakurao Gin Limited" and "Sakurao Gin Original" of Chugoku jozo received the Gold Prize at the International Wine & Spirit Competition (IWSC) held in the U.K. "Sakurao Gin Limited" was awarded "Gold Outstanding", "Sakurao Gin Original" was awarded "Gold".
Sakurao Distillery began operations just last December after 3 long years of concepting. The theme for the company is "From tradition and innovation. From Hiroshima to the world".
Looks like the company is well on its way to a successful and global presence.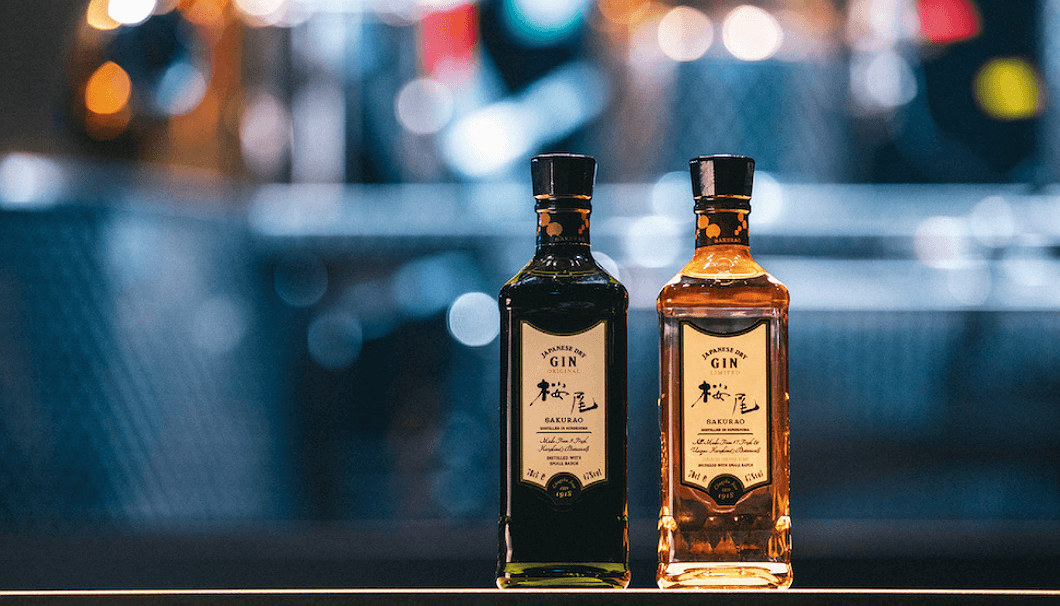 LINK: PRTIMES | 2018/08/01 | 広島発クラフトジン『SAKURAO GIN』の2商品が英国の酒類品評会IWSCで金賞に
◎Three Online Platforms to Showcase Your News
By filling out the form of SAKETIMES PRESS Eglish , your news will be presented on this Weekly News section of the SAKETIMES International website.
◎無料リリース情報配信機能「SAKETIMES PRESS English」
この記事への掲載は、リリース情報配信機能「SAKETIMES PRESS English」から無料でお申し込みいただけます。日本語で申請いただくと、英語の情報に編集し、掲載します。海外に向けた新規リリース情報がございましたら、SAKETIMES PRESS Eglish 申請フォーム より申請ください。