Sake Keg Developed to Extend Life of Fresh Namazake
Japanese importer Clip Creative and Dutch container manufacturer Lightweight Containers recently announced the development of a keg specially designed to store and transport sake, the KeyKeg 10 Liter Slimline.
This is the first in the Keg Draft Sake line of containers and holds the sake within a base layer of aluminum foil and two layers of plastic on top. This design will block all UV light and oxygen that can degrade the quality of sake.
While it has the ability to keep all types of sake in ideal condition, these kegs are especially useful at preserving unpasteurized namazake in a state as fresh as when it came out of the brewery.
Normally, namazake is very difficult to handle because the active living yeast inside must be kept dormant. This means that once a bottle is opened, it needs to be consumed right away, and makes international shipments incredibly difficult. The new keg design purports to eliminate these challenges.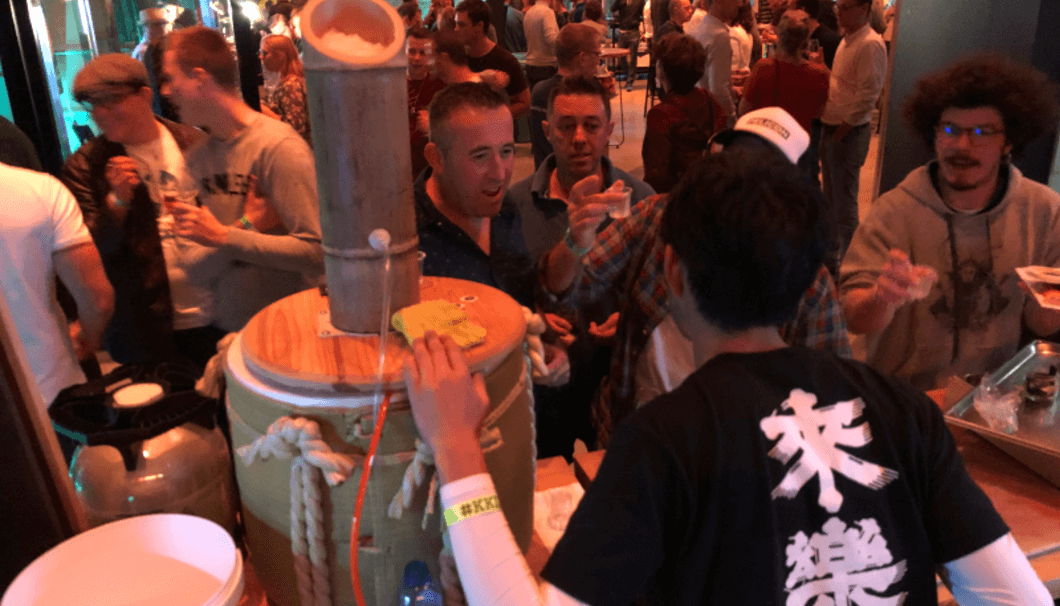 In September 2019, exhibited at KeyKeg International Beer Festival. 20 liters sold out in 2 days.
With a volume of 10L (2.6 gallons), they are especially useful for bars and restaurants, opening up a world of fresh draft sake options for serving. Twelve brands have already been signed on to start using Keg Draft Sake with more projected to sign on next year.
For many, especially those in other countries, chances to try freshly pressed sake straight from the brewery are very hard to come by. The Draft Sake Keg and other recent inventions intend to make the opportunity more common than ever.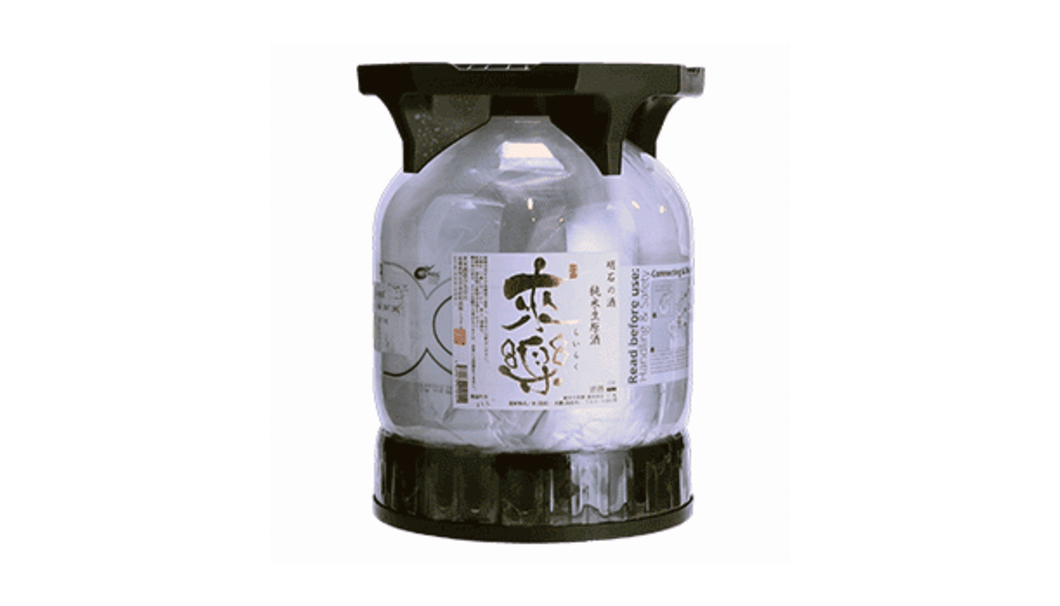 LINK: PRTIMES | 2019/10/25 | 世界初。しぼりたての生酒を10リットルの専用容器からサーブする『KEG DRAFT SAKE』正式デビュー
Soccer Great Andres Iniesta Named Ambassador for Kikumasamune
Midfielder Andres Iniesta, who currently plays for Vissel Kobe in the J1-League, recently became an ambassador for local brewery Kikumasamune.
Kikumasamune is a long-established brewery in the famous Nada sake region of Hyogo Prefecture, and is winner of the Great Value Award at the 2019 International Wine Challenge, and is the third-most popular sake brand in Japan. With Iniesta's huge social media following and fame among sports fans both at home and abroad, the brewer hope to reach an even wider group of potential drinkers than ever before.
Iniesta is already appearing in Kikumasamune commercials are part of this deal:
Founded in 1659, Kikumasamune is currently celebrating its 360th anniversary, making it a truly auspicious time for the former Spanish national team player's appointment.
LINK: PRTIMES | 2019/11/12 | ヴィッセル神戸・イニエスタ選手、菊正宗アンバサダーに

"Next Gen" Fermentation Process Developed by Hayashi Honten
On November 6, Hayashi Honten, a sake brewery in Gifu Prefecture, began selling Hyakujuro Bakuen, a new brand of sake that uses their revolutionary "triple fermentation method."
Standard sake brewing uses a method that could be called "simultaneous" or "double fermentation" in that rice starch is converted to sugar and sugar is converted to alcohol all at the same time. But before this takes place, lactic acid needs to be produced as a barrier against outside bacteria.
The traditional method for generating lactic acid calls for acquiring it from whatever source is easily available. This method is natural and gives each brewery its own distinct flavors. But, it's also unstable, and time-consuming to get the needed amount of lactic acid.
So, around the turn of the 20th century, breweries began to use premade lactic acid specially-created for sake brewing. Because this greatly accelerates production and is very reliable, it was eventually adopted by almost all breweries at the time.
The trade-off was that breweries lost a good chunk of their unique flavor identities by using this mass-produced lactic acid. This underlying similarity among brands caused some breweries to revert to the original method of harvesting their own lactic acid.
Triple fermentation, on the other hand, combines the best of both worlds by generating lactic acid at the same time that standard double fermentation occurs. This allows Hayashi Honten to achieve a signature taste while keeping brewing relatively fast and stable.
Hyakujuro Bakuen is unlike any sake made before it and combines an entire history of brewing knowhow into a platonic ideal of a brewing method. It's affordable too, so getting a taste of this innovative sake won't break the bank by any means.
◎Product Information
Name: Hyakujuro Byakuen
Rice: Gohyakumangoku
Polishing: 60%
Alcohol: 17%
Volume: 1.8L
Price: 2,600 yen
Release Date: Nov 6th, 2019
LINK: プレスリリースゼロ | 2019/10/31 | 日本初、次世代無添加日本酒製造法 「トリプル発酵製法」を開発(特許取得)
◎Three Online Platforms to Showcase Your News
By filling out the form of SAKETIMES PRESS English , your news will be presented on this Weekly News section of the SAKETIMES International website.
◎無料リリース情報配信機能「SAKETIMES PRESS English」
この記事への掲載は、リリース情報配信機能「SAKETIMES PRESS English」から無料でお申し込みいただけます。日本語で申請いただくと、英語の情報に編集し、掲載します。海外に向けた新規リリース情報がございましたら、SAKETIMES PRESS Eglish 申請フォーム より申請ください。