Gekkeikan Releases Non-Alcohol, Sugar-Free "Daiginjo"
Major sake producer Gekkeikan began selling Gekkeikan Special Free on August 26. Special Free boasts the same rich, fruity sweetness of a daiginjo sake but with zero alcohol and 0 grams of sugar.
This is the latest in Gekkeikan's line of non-alcoholic sake drinks that began in 2014 with Gekkeikan Free. The following year saw an improvement, making each 245mL (8oz) bottle of Gekkeikan Free both sugar-free and calorie-free. Now the same health-conscious formula comes with the deep flavor of the popular daiginjo sake.
This was achieved by adding special amino acids that provide vital umami to the overall taste. Much like real daiginjo sake, Gekkeikan Special Free is best served chilled and paired with certain foods such as Japanese cuisine.
In Japan, foods and beverages that contain fewer than five calories or .5 grams of sugar per 100 ml serving can be labeled as "zero sugar" and "zero calorie," so Gekkeikan's "Free" line may not technically be completely devoid of these elements, but it's safe to say you'd need to drink boatloads of the stuff to see any tangible negative effects.
The sake giant appears to show no signs of stopping in their mission to develop more and more sophisticated sake alternatives. This should come as great news for those who have to forego the real thing for any number of reasons.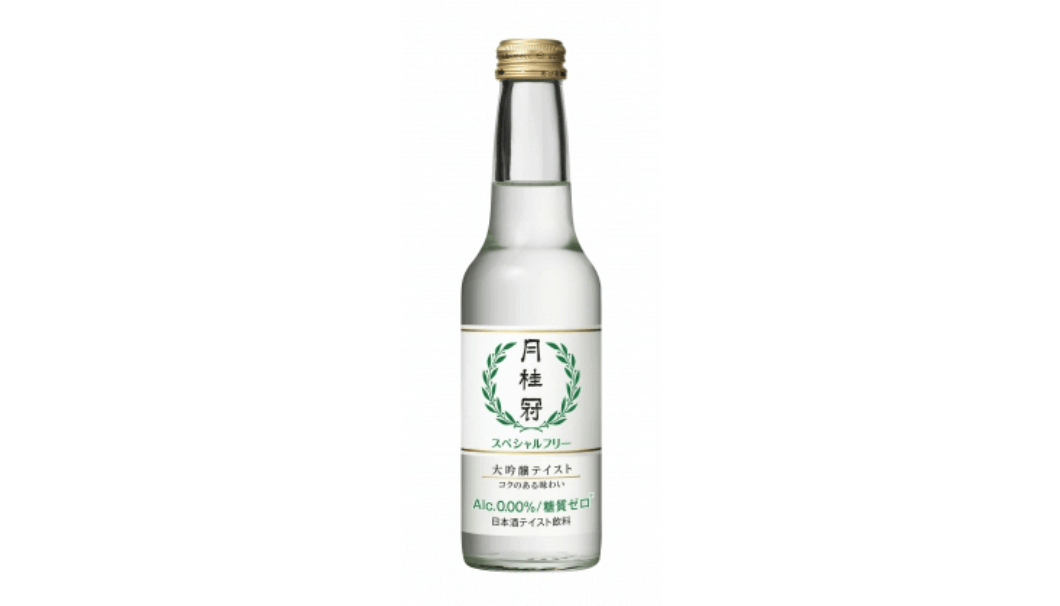 LINK: PRTIMES | 2019/08/20 | 月桂冠「スペシャルフリー」新発売~大吟醸酒の香味、ノンアルコール日本酒テイスト飲料~
Hong Kong's "First Live Jazz Izakaya" Begins Free Glass of Sake and Appetizer with Dinner
Since opening its doors in March, Silencio has gained a steady base of customers with its unique blend of sake, modern Japanese cuisine and live jazz music. Calling itself the first establishment of its kind in Hong Kong, it is sparing no expense in any of its three selling points.
Brands of sake offered include Senkin Modan Junmai Ginjo and Takacho Bodaimoto Junmai, both of which – as well as any other brand – can be bought by the glass so customers can feel free to experiment. Also, from 10 pm to midnight, Silencio has started offering a free cup of sake and appetizer to customers who reserve dinner there.
A sake sommelier is also on staff to help diners find the right pairings for their meals among the many kinds of junmai available. This lineup is expected to be joined by Silencio's own house brand at the end of this year, made in collaboration with a 200 year-old Japanese brewery.
The reason nearly all of the sake Silencio offers is the complex-tasting junmai variation is to compliment the strong flavors of the foods served there. With a head chef known for his work at the legendary Nobu modern Japanese restaurants, the same theme of fusing Japanese and worldwide cuisines with adventurous tastes can be found at Silencio.
◎Shop Information
Name:Silencio
Location: 6/F, LKF Tower, 33 Wyndham St, Central, Hong Kong
Hours: 6:30 pm – 3:00 am
Contact: 2480 6569
LINK: 香港経済新聞 | 2019/08/21 | 香港初の生演奏ジャズ居酒屋「Silencio」、深夜限定でおつまみサービスなど
Annual Festival Returns to "Sake City" in Hiroshima This October
On October 12 and 13 the Sake Matsuri festival will be held in the area of Saijo Station known as Shuto (Sake City) – so named because its relatively small area is home to eight breweries and a marketplace. This marks the return of the festival, which was cancelled last year due to the heavy rains that caused widespread damage in Hiroshima Prefecture.
The festival will be held days after the resumption of normal services to the JR Sanyo Line serving Saijo Station. The line was damaged in the rains. Many festivities and booths will be held in the open-spaced Kizuna venue, including live music and the Sakemidarebayashi – a signature dance performed at the event.
Next to this area, in the Saijo Ekimae ni Giwai Hiroba, the Sake Hiroba can be found. Those who pay admission to this venue will receive a 250 ml sake cup and seven tickets to sample from the over 1,000 brands available from all over Japan. Visitors will also receive a sake list and coupon for water chasers.
The eight breweries around Saijo Station also have special events planned, including tastings, tours, live music and food.
◎Event Information
Name: Sake Matsuri
Date: Saturday, Oct 12 & Sunday, Oct 13 (Rain or shine)
Start Time: 10:00 am
Location: Shuto, Saijochuo, Higashihiroshima, Hiroshima
Sake Hiroba Admission: 1,600 yen (advance), 2,100 yen (same day)
LINK: 広島経済新聞 | 2018/10/02 | 広島の「酒都」西条で酒まつり 8つの蔵元でイベント、全国1000種類の地酒も
◎Three Online Platforms to Showcase Your News
By filling out the form of SAKETIMES PRESS English , your news will be presented on this Weekly News section of the SAKETIMES International website.
◎無料リリース情報配信機能「SAKETIMES PRESS English」
この記事への掲載は、リリース情報配信機能「SAKETIMES PRESS English」から無料でお申し込みいただけます。日本語で申請いただくと、英語の情報に編集し、掲載します。海外に向けた新規リリース情報がございましたら、SAKETIMES PRESS Eglish 申請フォーム より申請ください。