Q1. What is a popular way to drink sake in your country or among your friends?
Since the first wave of Japanese migrants arrived in Mexico sake had been almost exclusively served in Japanese homes and restaurants around the country. I was fortunate to have relatives living in Japan and would receive bottles of "de la buena" (the good stuff). No holiday dinner was without a toast with sake.
These days Japanese sake can be found in just about any bar and restaurant in trendy neighborhoods all over the country. This is in large part because of the continuing growth in popularity of pairing Mexican food with Japanese sake. Pujol, Le Tachinomi Desu, Quintonil, Criollo, and Ticuchi are just a few of the locations in Mexico where sake is proudly served.
"Like the Mexican taco, Japanese sake is the perfect vessel to deliver smiles from the first try.,"Edo Lopez, who is credited as the first chef in Mexico City to serve Japanese sake and tacos at his local bar called LeTachinomiDesu, a standing bar popular with locals and frequented by chefs from around the world.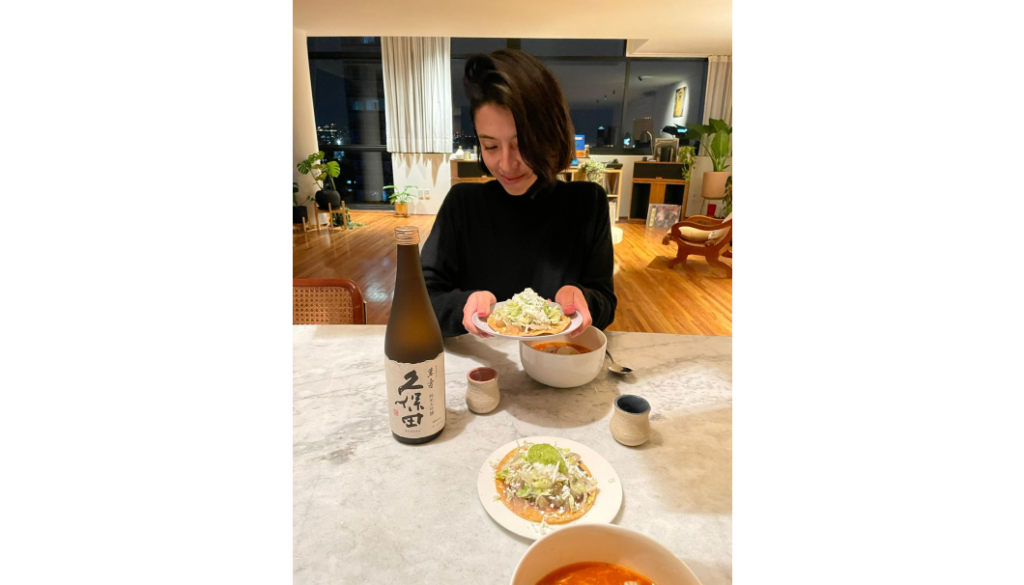 Q2. Are there any sake places in your country that are currently attracting attention?
In this respect I believe in Mexico we are very fortunate. For the better part of the last 10 years, world renowned chefs and restaurateurs like Enrique Olvera (Pujol), Edo Lopez (Le Tachinomi Desu), Yana Volfson (Ticuchi), Luis Arellano (Criollo), among many others, have served as a perfect example to Mexicans and others around the world for how sake can inspire culinary creativity. Their restaurants are getting attention both in Mexico and abroad as a result.
Now most of their bars and restaurants have a wider sake selection in their menus, growing sake's visibility among businesses and patrons alike.
If I only had 24 hours in Mexico City, I'd probably spend most of that time at Ticuchi, sipping every wonderful cocktail creation by Yana Volfson, who often uses sake and mezcal to create concoctions that in my opinion can only be described as magical.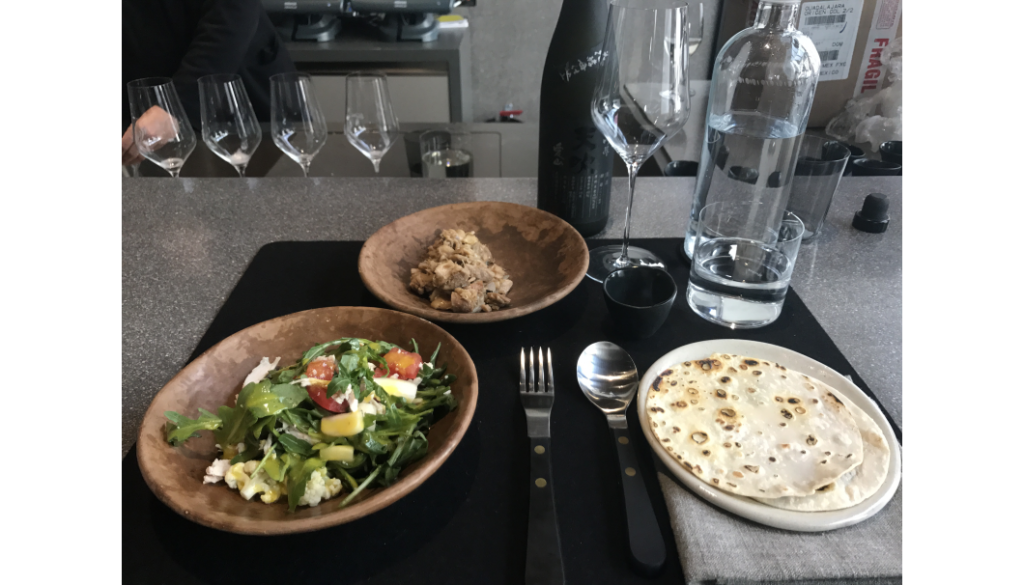 Q3. Are there any sake breweries in your country? What do they do well?
Mexico currently has one sake brewer that goes by the name of Nami. This brewery has gained a very large following and popularity among Mexican people for the last four to five years. Unfortunately, it is not known by many people outside of Mexico.
In the case of Nami, their strong point has been their ability to understand the essence and spirit of Japanese sake and recreate it in their own way using their own locally grown rice and other ingredients.
Nami has not only created the first Mexican sake (and done it well), they have inspired confidence in consumers to pick up a bottle of sake from a local store by ingeniously fusing Japanese design with colors and materials typically found in tequila and mezcal bottles in Mexico. This, along with their passion for creating the best sake in Mexico has helped Nami make a name for themselves.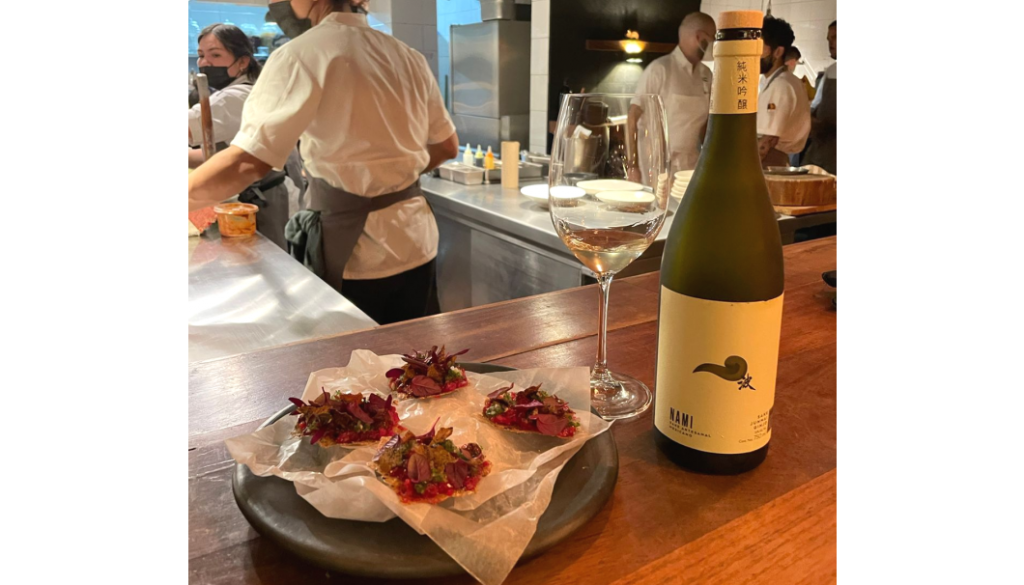 Q4. What sake have you drunk recently that you would like to recommend to someone?
Out of all the wonderful labels I tried recently there is one that I haven't been able to get out of my mind. It's from Kariho's (Akita Seishu) new lineup made from a local Akita sake rice known as Ichihozumi that is polished down to 50% and fermented at a low temperature, resulting in a light but very fragrant and dry sake. In my opinion it's not a very complex sake for those who are not experts but also has many interesting facets for those who take sake more seriously.
Q5. How would you like to see the future of sake in your country?
Personally, I would like to see more brewers open within the country. I really think Mexico has welcomed sake with open arms and is looking forward to making even deeper connections by making it a part of more of its cuisines. As an example, I can easily see states like Michoacan and Oaxaca, which have deep-rooted culinary histories, opening up to Japanese sake. The materials used may be very different, but the stories and the connection to the people are so similar.
Thanks to the hardworking brewers, importers, chefs, sommeliers and others in Mexico supporting the sake industry, Mexican classics like tacos being served with sake is an increasingly common sight. These folks are helping to break down cultural barriers and turn them into cultural doorways.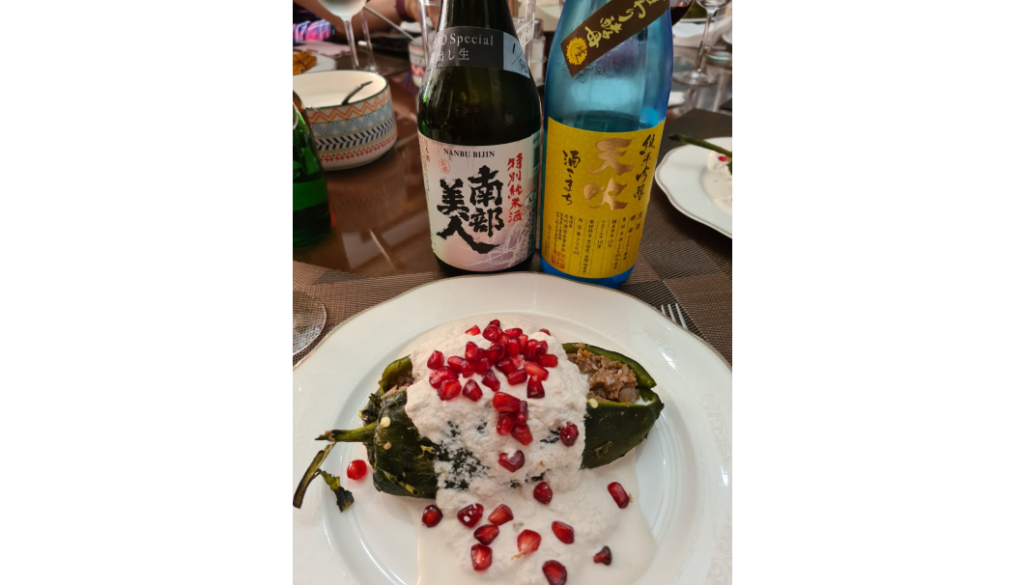 Correspondent for this Issue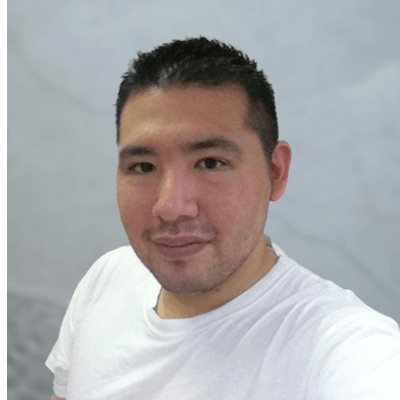 Riku Lopez
(Mexico)
Riku Lopez is a restaurateur who manages over 20 restaurants and bars in Mexico and the United States. For the last 19 years he has dedicated himself to learning about sake and helping new drinkers, sommeliers and other industry professionals gain knowledge about sake.
*This piece has been lightly condensed and edited for content by the SAKETIMES editorial team, but is otherwise as submitted by the author. 

*If you would like us to send you monthly updates and information, register here.