Q1. What is a popular way to drink sake in your country or among your friends?
In Singapore it's common for folks to drink sake as they would wine – both at home and in restaurants. For Singaporeans, it's a drink that can be had by itself at parties and with friends, and it's also something to drink with food. But, Singaporeans don't really specifically seek out food pairings unless dining at more upscale restaurants.
Singaporean palates lean particularly towards sweet, fruity and rich sake, which forms the majority of the sake being sold in the bar I work at. Junmai daiginjo is still king, with Dassai having an incredibly strong and established presence in the country.
It's nice to see a shift in the mindset of local drinkers towards more rice-focused sake, which really fits Singapore's culturally diverse cuisines very, very well. Customers do still have the mindset that Japanese sake is for drinking solely with Japanese food. It's always a shock to them when they are presented with heavier foods, and to still see sake working wonders with the flavors presented. Every step of the way, I try to consistently shift customer focus at my bar off the SMV meter and seimai buai by serving them sake flights that include sake that bring a familiarity to the palate, but still challenge the way they perceive the beverage. All in an attempt to showcase to Singaporeans the huge variety of flavors and opportunities that sake can bring.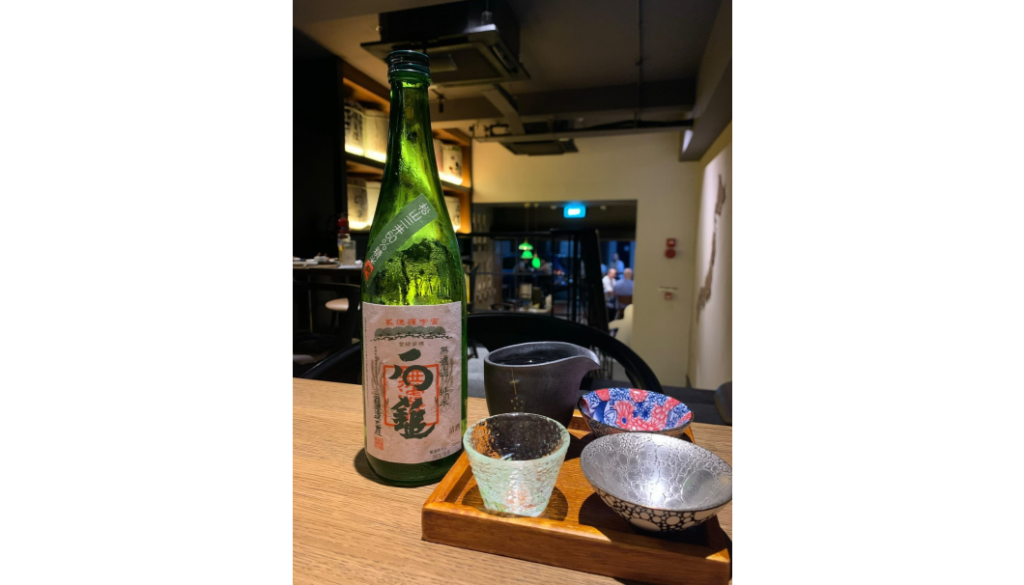 Q2. Are there any sake places in your country that are currently attracting attention?
There are so many izakaya (Japanese pubs) in Singapore, it's hard to keep track of all of them. On top of that, in the last half decade we've seen a lot of dedicated sake bars pop up, all of them doing their own form of evangelism for the beverage, but with very cool food concepts and interior design. Sake Labo is one of these spots where they do a unique Spanish-Japanese style of food they call Japas, set in a cool, casual Tokyo bar-like interior, with a very large selection of craft and artisanal brands. Such a style of cuisine really opens up pairing possibilities. Cured Iberico ham is usually hard to pair with beverages, but with the creamy lactic acid commonly found in a bodaimoto, for example, it works astoundingly well. Along with that, the Josper oven (the traditional Spanish oven) brings a smokiness and grill to meats and vegetables, making dishes cooked with it a natural pairing with umami-focused sake. It's a versatile concept that is becoming more and more popular with Singaporeans nowadays.
There aren't a lot of brick-and-mortar liquor stores specializing in sake, but Kurara does have really, really cool bottles for true sake and shochu geeks. Not only that, but they also have a huge range of Japanese snacks, pottery, and other directly imported products. Stepping into their store feels like stepping into a little part of Japan!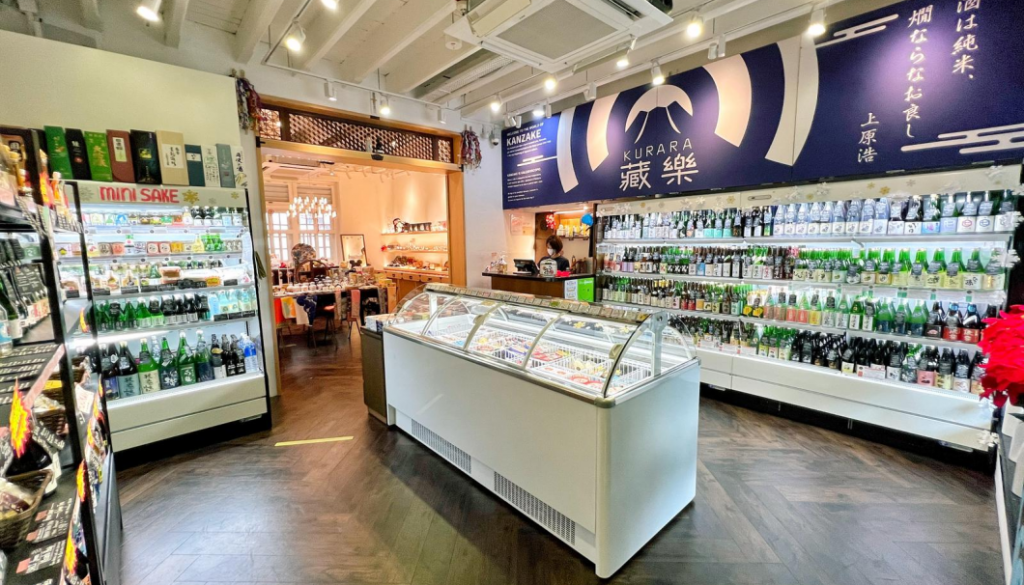 Q3. Are there any sake breweries in your country? What do they do well?
None! Unfortunately due to Singapore's tropical climate, controlled temperature sake brewing would be particularly hard to do. On top of that, most of our drinking water is imported, and the rest is reverse-osmosis filtered – which won't make for very good sake.


Q4. What sake have you drunk recently that you would like to recommend to someone?
If you're particularly interested in sparkling sake, the Dewazakura Junmai Daiginjo AWA is an amazing choice. The consistency of the bubbles match those of champagne, and it carries an amazing body of acidity and bright fruit.
The Keigetsu Junmai Daiginjo 'John' Sparkling would fall within the fun category. It's got excellent bubbles, but not really identical to a quality champagne. It's still a lovely mousse nonetheless. The great thing about it is its umami – wide, and full of depth. When can you ever get that from champagne?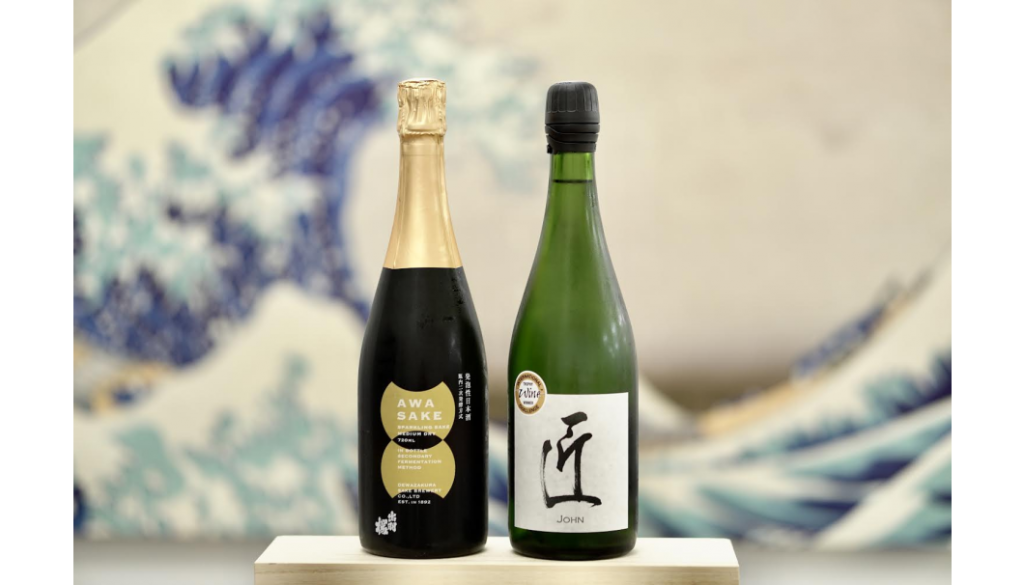 Q5. How would you like to see the future of sake in your country?
The future is very bright for sake in Singapore already, with so many people already invested in the beverage, and leagues more prime for introduction. As a cultural melting pot, we're very open to beverages from across the world; and sake, instead of fading into the background in such an immensely diverse market, is standing front stage in Singapore.
Singaporeans see sake – as compared to wine, beer or spirits – as a beverage that's more relaxed, and communal, with a more Asian sensibility in its flavor that fits snugly in our cultural background. That being said, I would like to see the focus of sake be really brought out – as a drink full of fun and appetite, for everyone. As something that we can look forward to after a long day at work, and use to celebrate the end of all these crazy lockdowns and restrictions once it's all over.
Correspondent for this Issue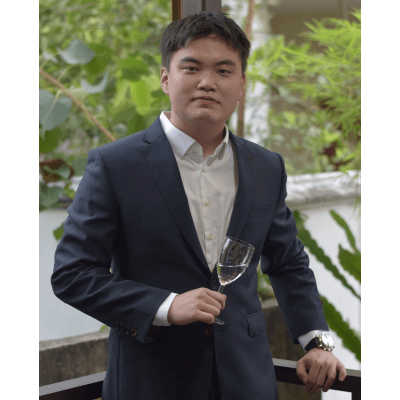 Oh Reuben Luke
(Singapore)
Oh Reuben Luke is Beverage Director at a Singapore sake bar. He holds Sake Scholar, International Kikisake-shi, and Certified Sake Sommelier certifications, among others. He received the Young Sake Ambassador 2021/22 Award from the Sake Sommelier Association.
*This piece has been lightly condensed and edited for content by the SAKETIMES editorial team, but is otherwise as submitted by the author. 
*If you would like us to send you monthly updates and information, register here.