The world-famous former soccer star Hidetoshi Nakata is focusing his talents on a new venture: Promoting the global success of sake.
Nakata's storied career saw him represent Japan at the World Cup level and play for international clubs like Italy's A.C. Perugia and A.S. Roma. After stepping away from the soccer pitch in 2006, Nakata became a full-blown sake convert, going on to found his own sake business, Japan Craft Sake Company (JCSC), in 2015.
How did this iconic player go from soccer star to sake entrepreneur? We got the lowdown from Nakata himself about his company, his plans for the future, and his passion for sake.


A cultural journey leads to a love of sake
— How did you end up promoting Japanese culture overseas?
Nakata: When I left Japan at the age of 21, I had a longing for foreign lands but hardly knew anything about my own country. Going to Italy made an especially strong impression on me, and I developed an interest in the local fashion, design, architecture and food culture. As Italy is very much a wine country, I also sometimes visited wineries on my days off. Now I can appreciate the connection between wine and sake as fermented drinks, but at the time I didn't have much experience with sake.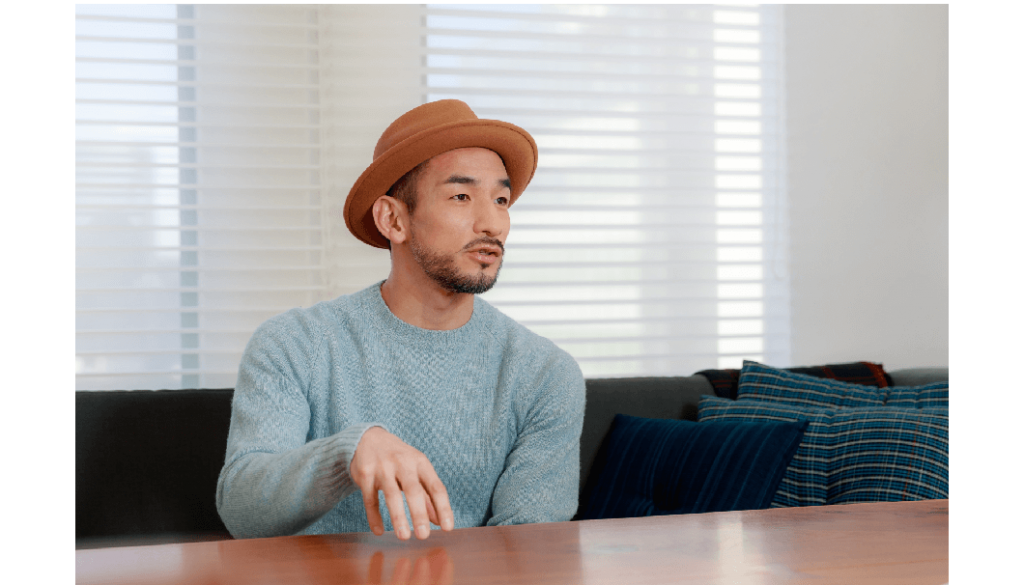 After I quit soccer, I travelled around numerous countries, considering my next move. Some people recognized me as a soccer player, but most just saw me as a [typical] Japanese person. Wherever I went, people would quiz me about Japan, which inevitably made me reflect on my own Japaneseness.
I realized that no matter what work I did, people overseas would continue to ask these kinds of questions. I felt a need to learn more about my own culture and solidify my Japanese identity, so I decided to refocus my travels inside Japan instead of overseas.
— You began travelling across Japan in 2009, correct?
Nakata: Yes. For me, the culture of a particular place exists in the day-to-day lives of the people living there. Even within Japan, there are many regional differences, mostly stemming from the natural environment. It follows that if the climate is different, the local dialect and food will also be different. So, to understand culture, I think you need to see first-hand how people live in relation to their environment. With that in mind, I set off on a car trip from Okinawa to Hokkaido to see how people live throughout Japan.
— So this wasn't just about sake; you wanted to learn about Japanese culture as a whole.
Nakata: My mindset was that, to understand a region's culture, you have to learn about the local agriculture, crafts, sake, and other things that people use in their daily lives, as well as the people who make those things. I did some research online before my trip, but it was hard to find information. These traditional industries don't have much presence online. Almost everything is done through word-of-mouth. So I decided just to go and speak to people directly.
I didn't care much about sake at first, and it was hard to understand the brewing processes and technical lingo, but by visiting breweries and speaking to the producers, I gradually increased my knowledge and understanding.
— Why did you decide to start your own sake business?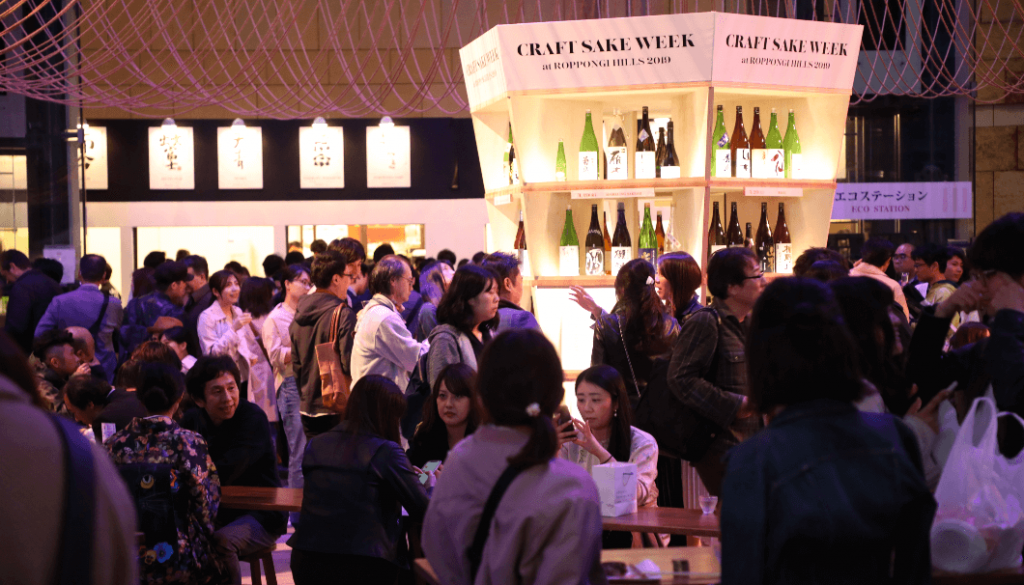 Nakata: I was already a fan of wine, which has similarities to sake, so I had some interest to start with. By visiting sake breweries, I learned how to describe the flavor and production processes. This knowledge also came in handy when selecting a sake. It improved my quality of life and made everything more enjoyable. From that experience, I realized the potential of sake to make people happy. That is why I decided to enter the sake business.
— It must have made quite an impression for you to start your own company.
Nakata: Sake is part of Japanese culture, and I felt the potential for growth in the overseas market. But during my time exploring breweries around the country, I also discovered some serious problems within the industry. By creating a new business framework, I thought perhaps I could help solve them.


Making sake a better experience
— What kind of problems did you discover?
Nakata: One big problem is communication. A lot of breweries don't have websites and there isn't much information elsewhere online. The labels can also be difficult to understand. This is a big issue because no matter how good the sake is, the market can't grow without effective communication.
My first goal was to tackle this problem. To that end, I developed my own sake app, Sakenomy. With this app, users can search for sake by type or brewery and get information like the flavor profile, recommend serving styles, and even the best drinking vessels and food pairings. Users can also post their own reviews and flavor charts for sake they have tried, which helps the app make new recommendations based on their preferences.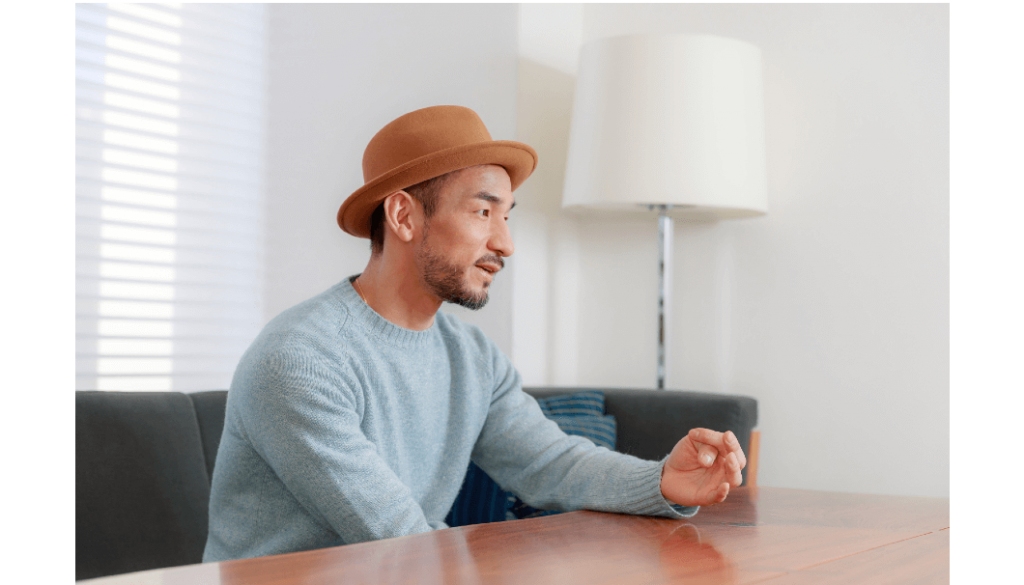 — For consumers, finding a sake that fits their tastes is surely the key concern.
Nakata: Another problem facing the sake industry is distribution. There have been many occasions at restaurants, both in Japan and overseas, when I have ordered a sake that I'd previously enjoyed during a brewery visit only to be disappointed with the quality. Most breweries store their wares in a suitable environment, but there is little they can do once the sake is delivered to the customer. This is due to improper temperature control.
As a comparative example, wines are usually shipped in reefers (refrigerated containers) and stored in a wine cellar at the restaurant. Most people understand that the quality will deteriorate without proper transportation and storage. Sake requires the same careful control of temperature, yet this is often lacking. This is especially problematic for overseas shipments.
— What is your company doing to address this problem?
Nakata: I have heard from people in the wine industry that, in the past, most wine wasn't shipped by reefer. Wines that had deteriorated were just sent back. The first temperature-controlled winery was developed in 1976, so the modern approach hasn't been around for very long.
Based on this information, I worked in collaboration with another company to develop a specialized sake storage unit: Sake Cellar. The unit contains various different shelves on both the left and right sides, with adjustable temperature settings ranging from -5°C to 20°C. This means it can house both sake and wine. In tandem with Sake Cellar, we are also developing a cold chain for overseas shipping.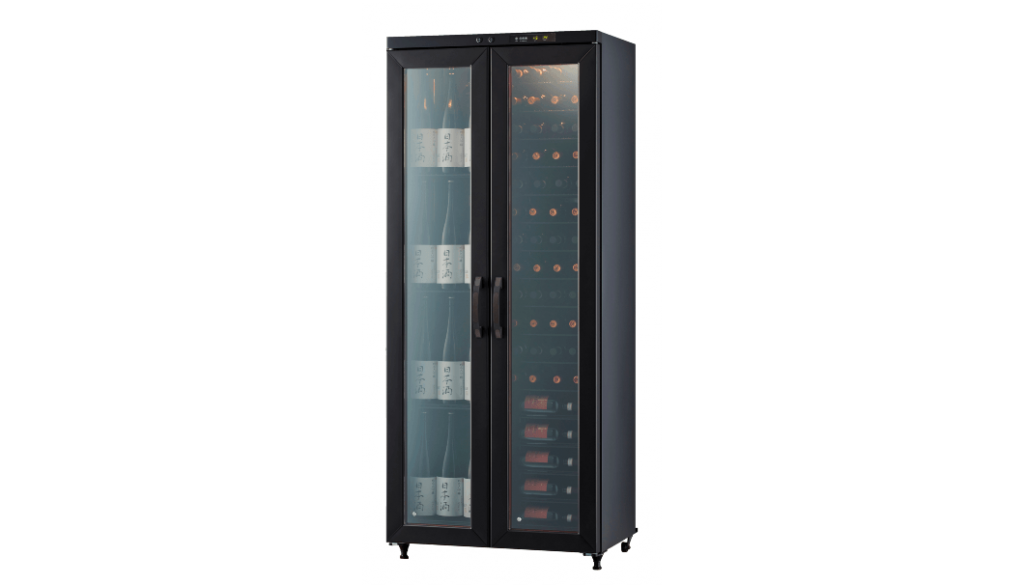 — That must require a lot of manpower and capital.
Nakata: We can't go to each restaurant and ask them to set the temperature correctly, so the only option is to nurture distributors that can handle sake properly. But even if we do that, there will be no guarantee that they will follow our instructions, and temperature control costs money. As a solution, we try to offer products and sales terms that are profitable for our distributors together with effective marketing and branding, so that we are not simply relying on our partners but working together with them as a team.
— That kind of comprehensive support wouldn't be feasible for a single brewery.
Nakata: The breweries already make great sake, but the problem is that it isn't reaching the consumer in peak condition. It doesn't matter how good the sake is if the drinker can't properly enjoy it. Regardless of where they consume it, the value of the sake is ultimately determined by the consumer's drinking experience.
In addition, if someone enjoys a sake but there isn't any information on the label, or if they can't read the label because it's in Japanese, they won't be able to order that sake again. That's why I created our app and logistical system — To put the consumer's experience first.
— These initiatives don't just benefit your company, but the sake industry as a whole.
Nakata: I always consider what will benefit the breweries and the sake industry as a whole. There is no point in an activity that only benefits oneself. By clearing each obstacle — lack of funds, difficult negotiations — I hope to create an environment where any brewery can enter the overseas market. If I can succeed in doing this within the sake world, I would like to expand into other traditional industries like crafts and agriculture.


Spreading joy with support for traditional industries
— The sake industry has taken a big hit from the coronavirus. Has your business been affected?
Nakata: The drop in brewery turnover was a big issue for us. I was already planning to add an online sales function to Sakenomy, but the new situation created an added sense of urgency; that we had to do something to help the breweries. I was aware that some breweries may be hesitant to sell online due to their pre-existing relationships with sake vendors, but I decided to push ahead with our own platform regardless.
After contacting the breweries, we started the service in 2021. A lot of breweries have signed up already, and over 150 are scheduled to join. We integrated the online sales platform with Sakenomy, so a big advantage is that users can purchase their preferred sake with a single click.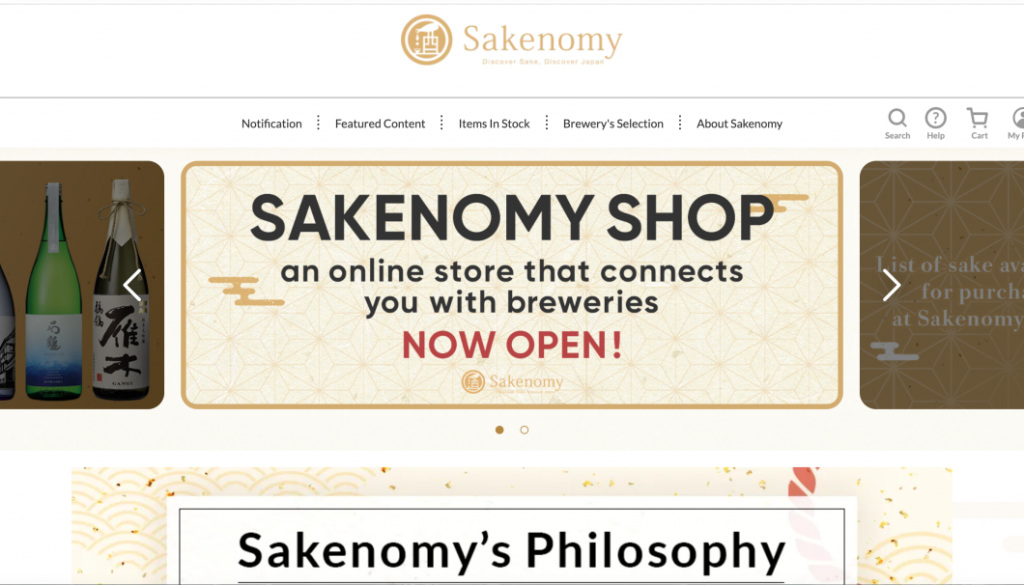 —   And how about your overseas supply chain?
Nakata: We had already created a blockchain system before the pandemic. This has proved very effective. Fortunately, the effects of coronavirus have been limited in all sales regions apart from Hong Kong. Lockdowns have been short-term and restaurants are back in business. With the blockchain system, we can track which restaurants have which sake, so if conditions are bad in one country, we can manage stock by moving the surplus elsewhere. Thanks to this system, we learned which countries are relatively unaffected by coronavirus and have been able to manage the risk.   
Also, while fewer people are visiting Japan from abroad, overseas consumption of sake is increasing. As a result, overseas sales have made up for and even surpassed the initial losses. We can keep track of all this information by using blockchain to monitor daily sales.
—   Have you experienced any personal changes due to the coronavirus?
Nakata: I used to spend a third of the year in Tokyo, a third in other regions of Japan, and a third overseas. But now I spend most of my time in Tokyo. As a result, I realized there is a lot more I could be doing to improve our services. During this period, I have done a lot to improve Sakenomy, implement our online sales platform, and build our overseas cold chain and blockchain systems. In just a short time, I have made a lot of progress and grown much closer to achieving my goals. We have established a solid foundation for our business during this past year, all of which makes me optimistic about the future.
With Nakata's innovative approach already bearing fruit, the sake world can look forward to a bright future; one where people everywhere can enjoy the best this marvelous drink has to offer.
*The original article is written by Sachiyo Oya
*We are sending you monthly updates and the information. Register here.