Andrew Centofante turned an encounter with sake in Japan into a full fledged business. Now, he's not only responsible for a brewery and restaurant, but also serves as chair of the board for the Sake Brewers Association of North America. He talks here about his journey from a Semester at Sea to sake entrepreneurship.


Learning Sake from the Bottom Up
Centofante, like many Americans, needed a trip to Japan to truly understand the quality great sake can offer. His first trip was over a decade ago, when he was working with Semester at Sea, a company offering a unique multi-country study abroad program to college students. "I got to go to an awesome little izakaya [in Japan] where the bartender was really knowledgeable about sake and kind of helped walk me through it."
He recalls that the depth of flavor and variety took him by surprise and clued him in on what he'd been missing out on.
"I love craft beer, I love craft wine, and craft spirits. And it was one of these moments where I thought, 'I love all this stuff, how come sake hasn't been on my radar?'," he says.
On returning to the States, Centofante started hunting down more sake, and fell deeper in love with the drink. Then, of course, the inevitable happened: "One fateful night after drinking maybe too much sake, I looked at it and thought, I wonder how you make this, and if it's something that I could try to make myself?"
It was his sake epiphany moment, and Centofante got to work.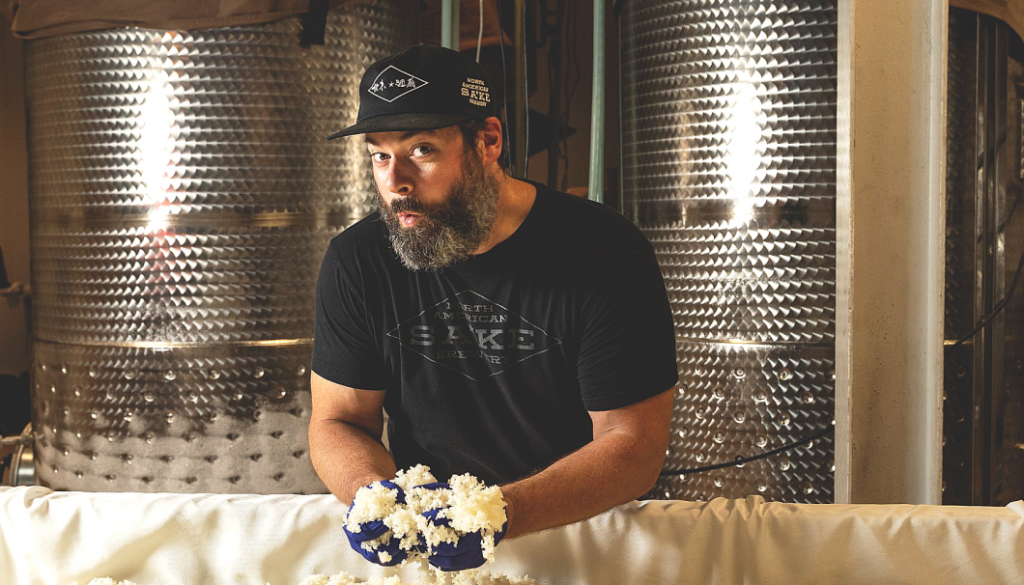 Like so many in the American craft sake industry, Centofante moved from home beer brewing to home sake brewing, bringing American craft beer's spirit of curiosity and improvisational skills to bear inn the face of a yawning sake information gap.
Centofante began researching and piecing together the sake brewing process from the limited resources available to him at the time. Centofante laments that limit: "I think a lot of the sake breweries in the US struggle with this lack of information and resources, and, on some level, [lack of] community." Nevertheless, he pushed through.
"I did a lot of research online, and just tried out little things that I read about, trying to piece it all together. I didn't know much of anything, and I think that was part of why I personally was drawn to it, because I didn't understand it."
His initial sake offering came in 2017.
"I made my first batch of koji in my attic because it was warm and my moromi was in the basement because it was cool," he recalls. That first foray into brewing very quickly evolved into a full-on brewery. Centofante founded North American Sake Brewery in 2018, but of course he still struggled with the lack of information. Then, a chance YouTube video initiated a fateful connection.
"One night," Centofante recollects, "I was watching YouTube videos and came across a video from Daimon Shuzo." Daimon Shuzo is a sake brewery in Osaka Prefecture, and the video in question introduced its charismatic manager Yasutaka Daimon's partnership with American Marcus Consolini on an international brewing experience.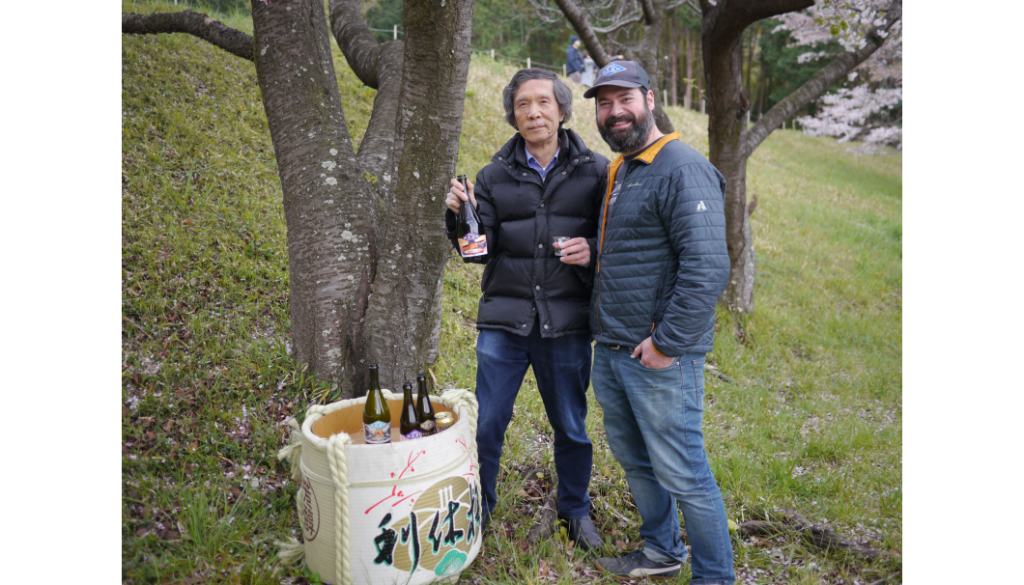 "I wandered to their website, found a contact form and just sent off an email. The next day, I got an email response back from Consolini. Within one or two weeks I was on a plane. He had invited me out there and he and Daimon-san just welcomed me."
Centofante studied with the brewing team at Daimon for around a month. "I was able to stay in one of these little rooms above their brewery. I helped brew with their team and then asked questions all night. It was such an incredible experience."
Centofante returned to Virginia with a new base of knowledge to help drive his own brewing business.


Growing a Sake Brewpub
North American Sake Brewery, now in its fourth year, is Charlotteville, Virginia's only sake brewpub, although that wasn't the initial plan. The restaurant part is actually a legal requirement.
"In Virginia, we're classified as a commercial winery and under commercial winery laws I can't serve samples of my sake to people unless I have food," Centofante explains. "It really changed the business model. My original intent was to be a production brewery, but now we're more of a kind of brewpub tasting room."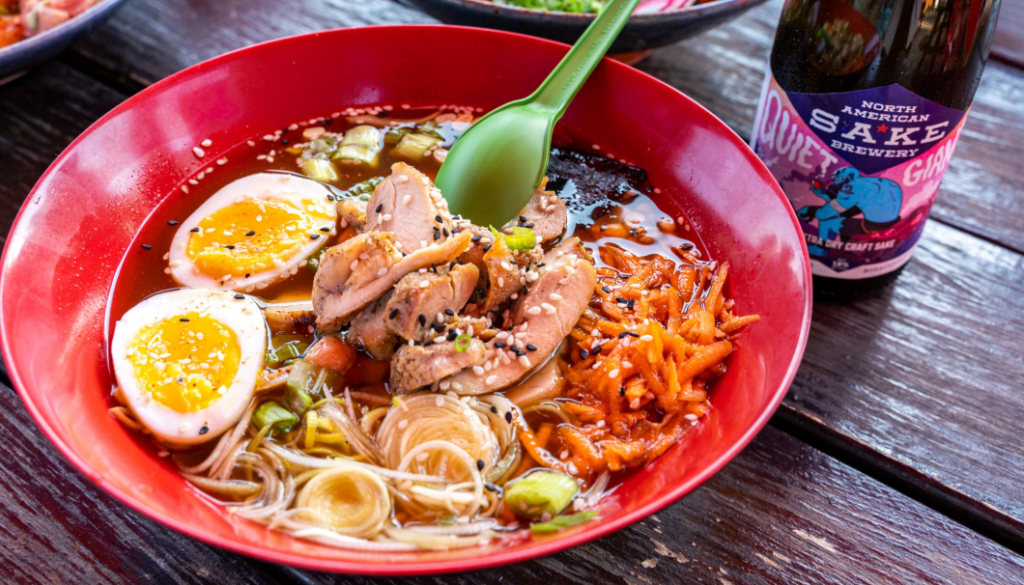 Still, the restaurant has become an important part of the business, serving as a way to build connections with customers. "For a lot of people, they're taking a chance on sake. So, I give them a really good bowl of ramen that isn't necessarily the most challenging Japanese cuisine, but it's so delicious." The sake pairs well, he says, and customers are hooked.
And what about their sake? The lineup at North American Sake Brewery is filled with irreverence, with names like Big Baby, Quiet Giant, and Serenity Now. The fun is definitely intentional. "One of our mantras is, we make seriously good sake without taking ourselves too seriously," Centofante explains, adding "I just think sake is fun, and so I wanted our names to be fun and memorable."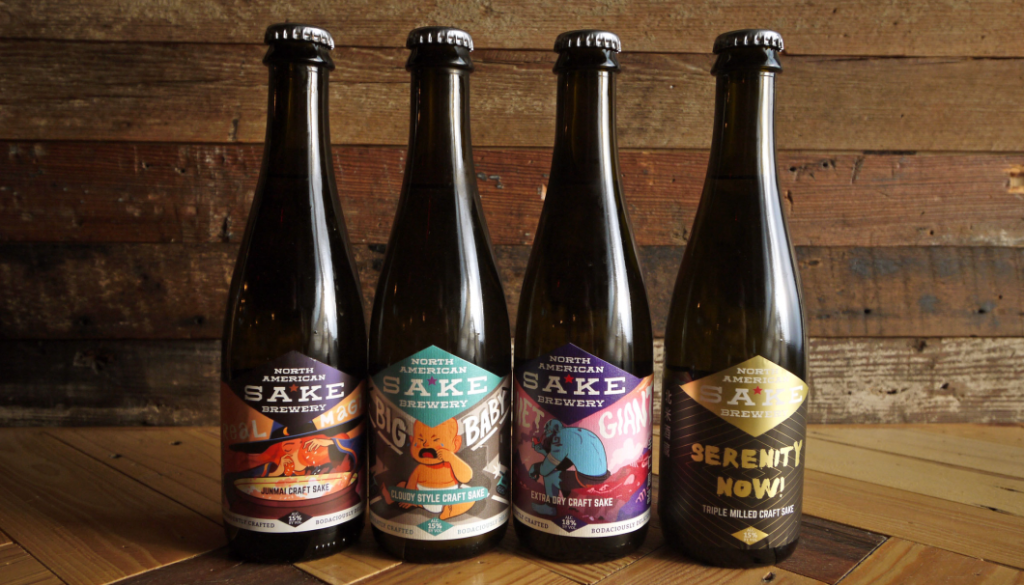 With the brewpub attached, North American Sake Brewery is naturally conscious of sake's food pairing potential. Big Baby is a nigori-style with a texture and boldness that Centofante recommends with a big t-bone steak, while Quiet Giant is an umami-filled genshu that he says is great with fried chicken.
Customers are often surprised by his unorthodox pairing recommendations, but he just laughs it off. "There's a lot of awesome fried food in Japan. It's just one of those things where we're connecting the dots." In this case, the dots being connected are American palates and craft sake.


Building the Base
Centofante's work bringing sake to America extends far beyond his own brewery, though. He is a co-founder of the Sake Brewing Association of North America (SBANA), and still serves as Board Chair. The organization is working to build connections between brewers and suppliers in Japan and the growing American craft sake scene to ease the way for future brewers so they won't have the same difficulties Centofante has faced himself.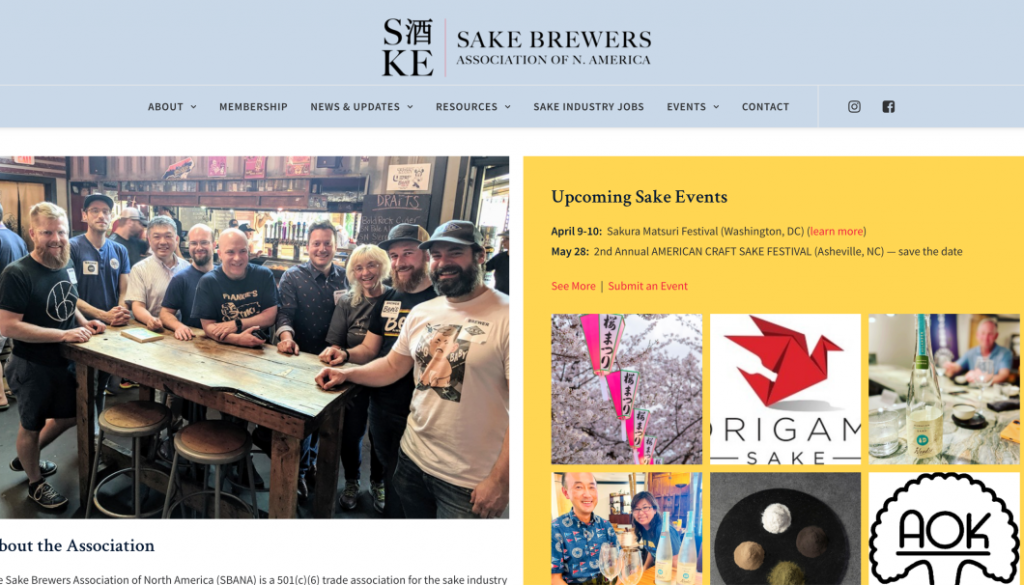 "When I first started, it was very much having to start from scratch and reach out to random breweries through a contact form on a website. It was really hard, and now maybe there's something we can do to make that easier for new brewers or others in the industry," he explains.
The work has already started to pay off, with new suppliers joining the organization's network. "From the association's perspective, we're really excited that we've just brought on three koji producers from Japan. Having a more streamlined pipeline to high quality koji is huge."
There is still a lot of work to be done, though, and some of it is firmly on the American side. "We have big legislative challenges, like how every state approaches how sake is classified. That really determines a lot about your business," says Centofante.
With legislative barriers, supply gaps, and lack of information on even basic sake processes, it sounds like SBANA has its work cut out for it. But Centofante is up to the challenge.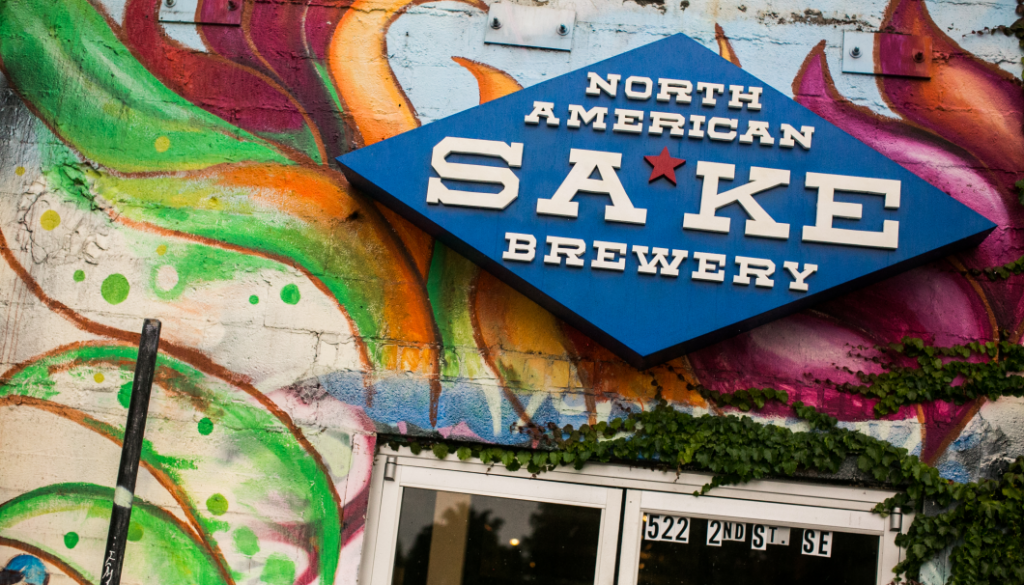 "If we want to build a real sake industry here in the U.S., we need to work together to overcome these challenges so that we can make better sake," he stresses, making it clear that the future of sake brewing in America has a friend in Centofante and the network of brewers he's worked hard to create.
*If you would like us to send you monthly updates and information, register here.